Get ready to warm your insides down to your toes with this tasty Caramel Apple Cider.  Nothing announces it's Fall more than walking into a room that is filled with the scent of apples and cinnamon.  I took that delicious combo and added my favorite flavor….caramel!  TIP:  If you would like a more intense caramel flavor you could also add caramel syrup.  The kind use in flavored coffee drinks.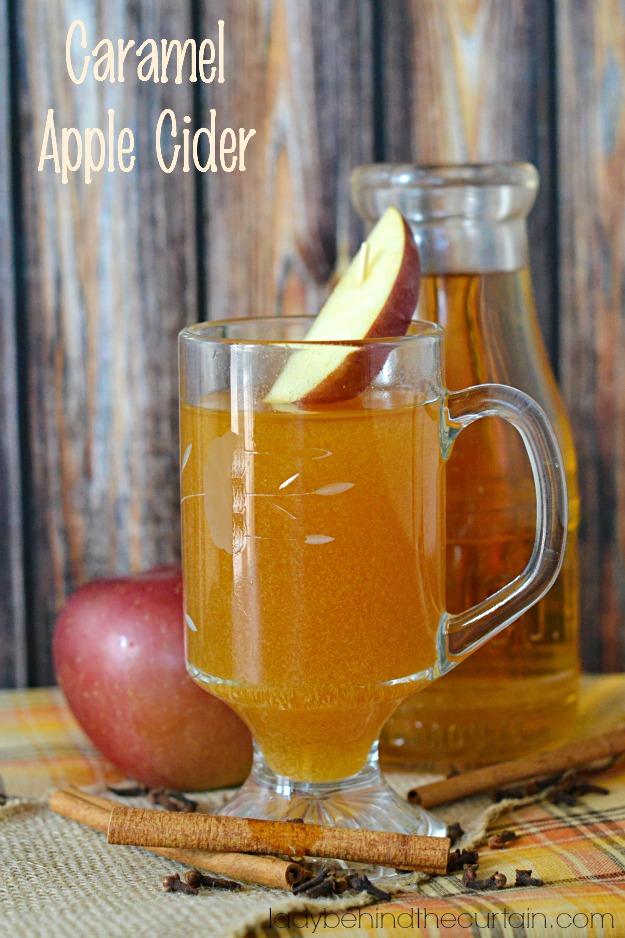 The cooking directions are for stove top cooking but you could also put this recipe in a slow cooker.
I plan on making this for bonfire night.  I'll fill up my slow cooker and plug it in outside It'll be perfect next to my s'mores bar.  🙂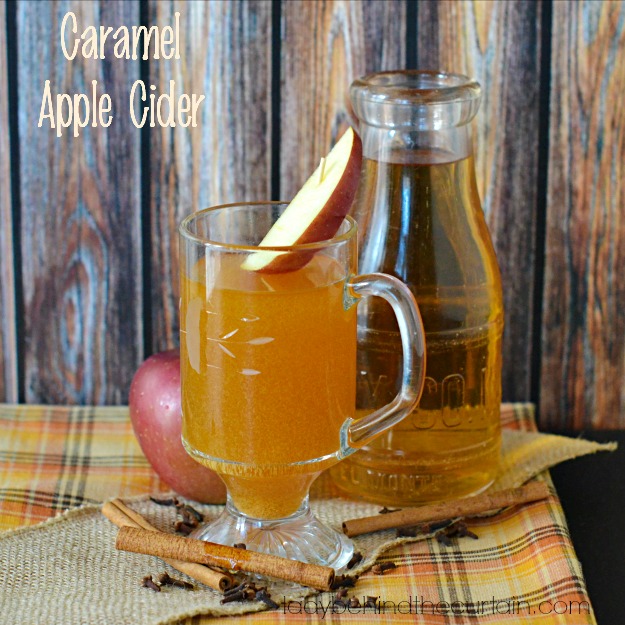 Create your own Recipe Box and save your favorite Lady Behind The Curtain recipes.  Make a Meal Plan with your favorite recipes and ZipList will automatically add the ingredients to a Shopping List.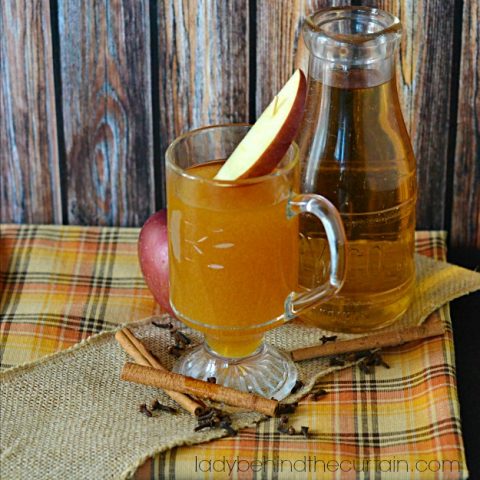 Caramel Apple Cider
Ingredients
76 ounce container of apple cider
1 cup caramel ice cream sauce
3 cinnamon sticks
1 teaspoon whole cloves
optional garnish: apple slice
Instructions
In a large saucepan combine the apple cider, caramel sauce, cinnamon and cloves.
On medium high heat bring cider mixture to a boil, turn down to medium and simmer 20 minutes.
Stir occasionally.
Strain with a fine mesh strainer.
Garnish with an apple slice.