Halloween Graham Cracker House Cake Topper
Halloween Graham Cracker House Cake Topper: Let your imagination go wild and create your own unique Halloween gingerbread (graham cracker) house cake topper. With simple tips to help you create one of your favorite Halloween party decorations, your guests will be talking about your cake for years.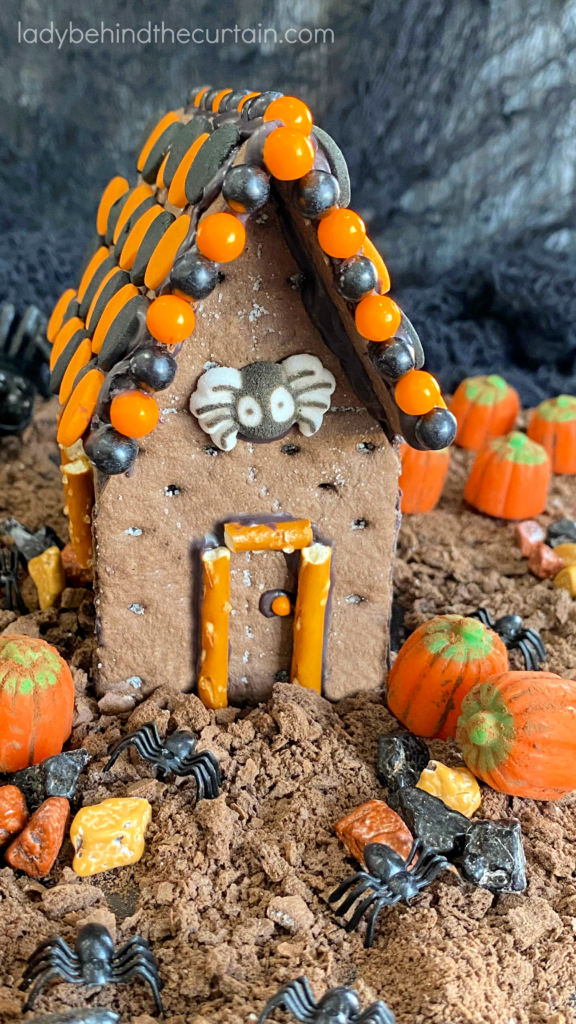 Use as a Halloween Decoration or Activity
Put together kits for a fun kids Halloween Party Activity OR….make one for each of your guests and place them at each place setting. There are so many uses for this fun Halloween Graham Cracker House. MAKE A SPOOKY HAUTED HOUSE OR KEEP IT FRIENDLY.
CAKE TOPPER
Different Construction Ideas
HOW TO MAKE A HALLOWEEN GRAHAM CRACKER HOUSE CAKE TOPPER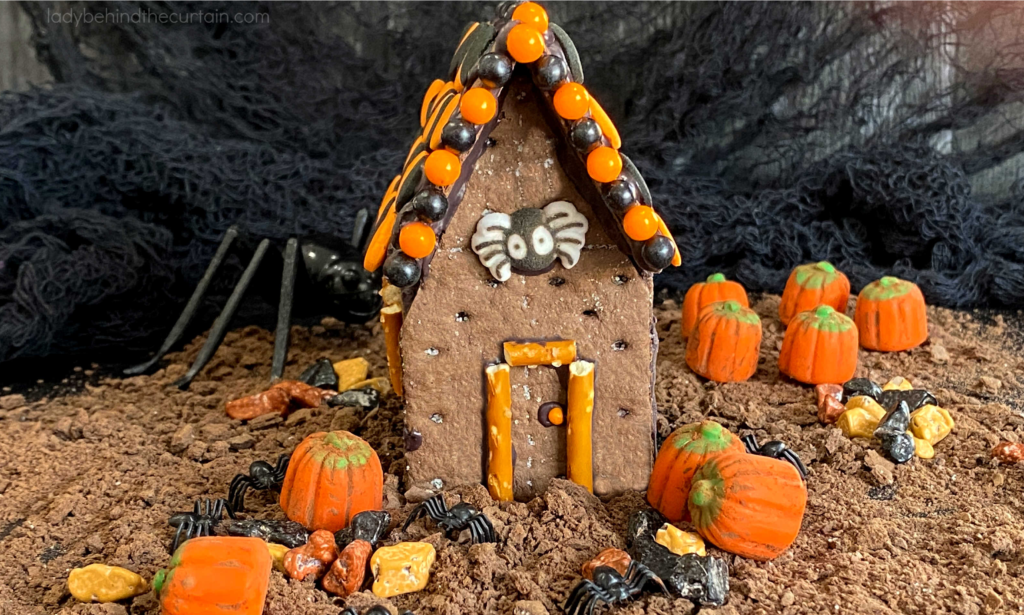 DECORATE!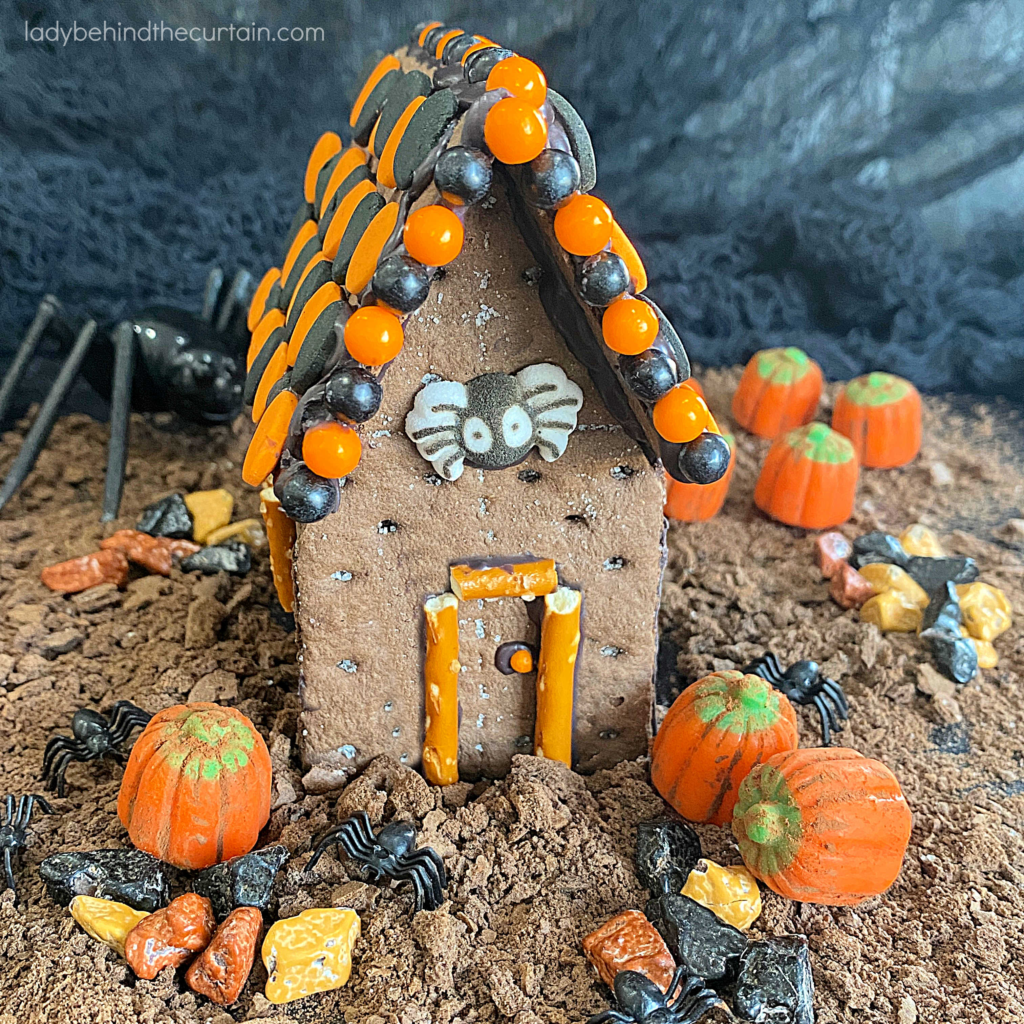 Christmas Mini Graham Cracker House Cake Topper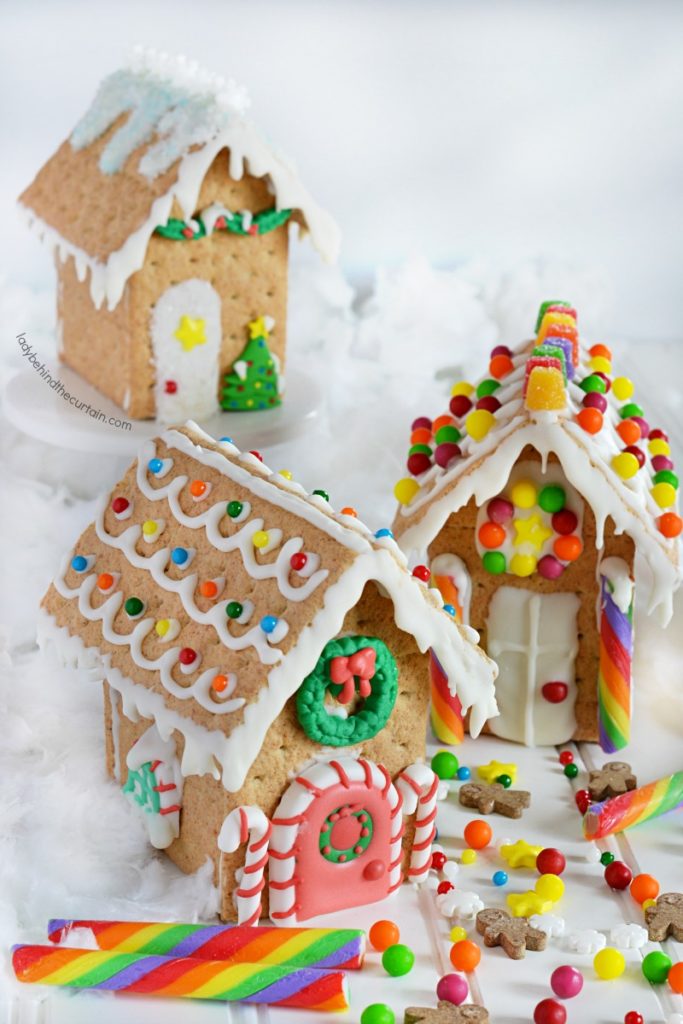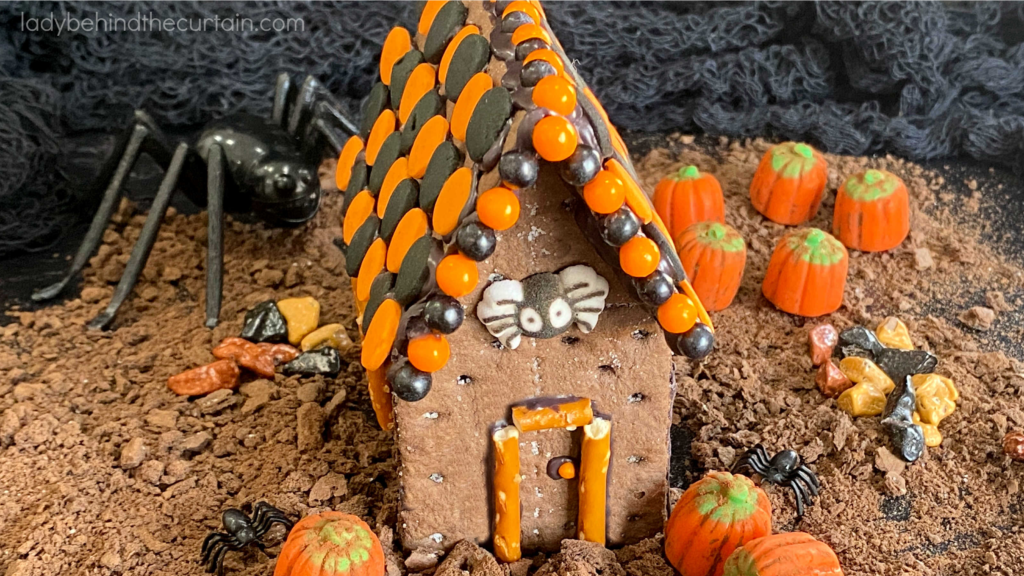 PLANNING A HALLOWEEN PARTY? SCROLL DOWN TO SEE MY ENTIRE HALLOWEEN PARTY DECORATION COLLECTION ( all designed by me)
MORE HALLOWEEN PARTY TREATS
NEVER MISS A POST