Slow Cooker Pork Tacos | The perfect Taco night recipe to feed a crowd!  Serve these tacos Island (baja) style!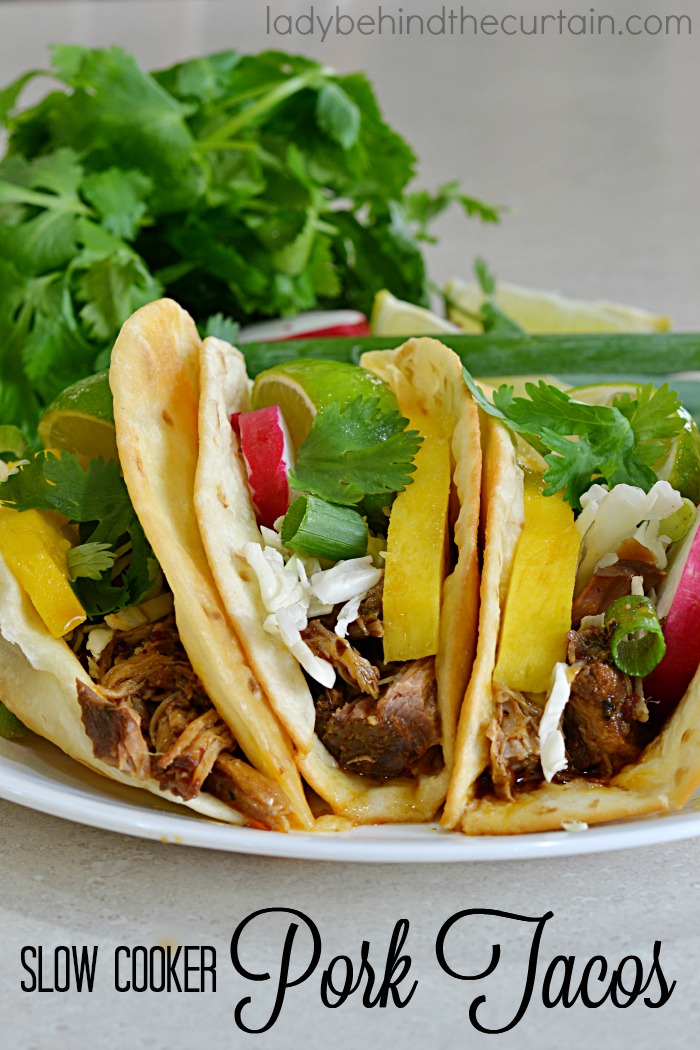 These tacos have so much flavor with the different chilies and just a hint of heat.  I doubled the sauce and froze half for another time.  It tasted just as fresh as the first batch.  *I like serving my tacos baja style with mango slices, lime wedges, avocado slices, shredded cabbage, and chopped cilantro.  Sometimes I also serve sliced jicama or sliced radishes.  I love the spiciness of the taco meat with the sweetness of the mango.
A few facts about the chile peppers in this dish:
Pasilla Chile or Chile Negro  is the dried form of the chilaca chili pepper.
Ancho Chile: is the dried version of a Poblano
NOTE:  I couldn't find the ancho chile but I did find fresh Poblano.  So I roasted them and used those instead of the dried.  The recipe was just as delicious.
MORE TACO RECIPES

SLOW COOKER TOMATILLO CHICKEN TACOS  2. SEMI HOMEMADE SHRIMP TACOS  3. BEER BATTER FISH TACOS