Beer Batter Fish Tacos: These Baja style tacos are made with a traditional beer batter. The fish is light and flaky while the outside is crisp, flavorful and topped with a crunchy tangy coleslaw.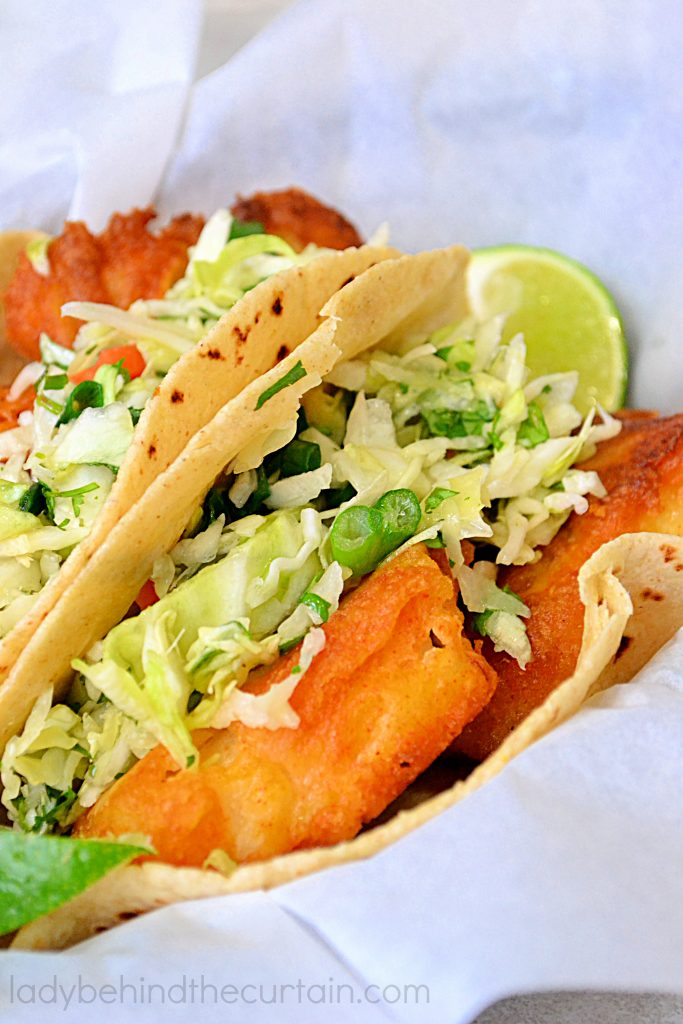 What's the best kind of beer to use for Beer Batter Fish Tacos?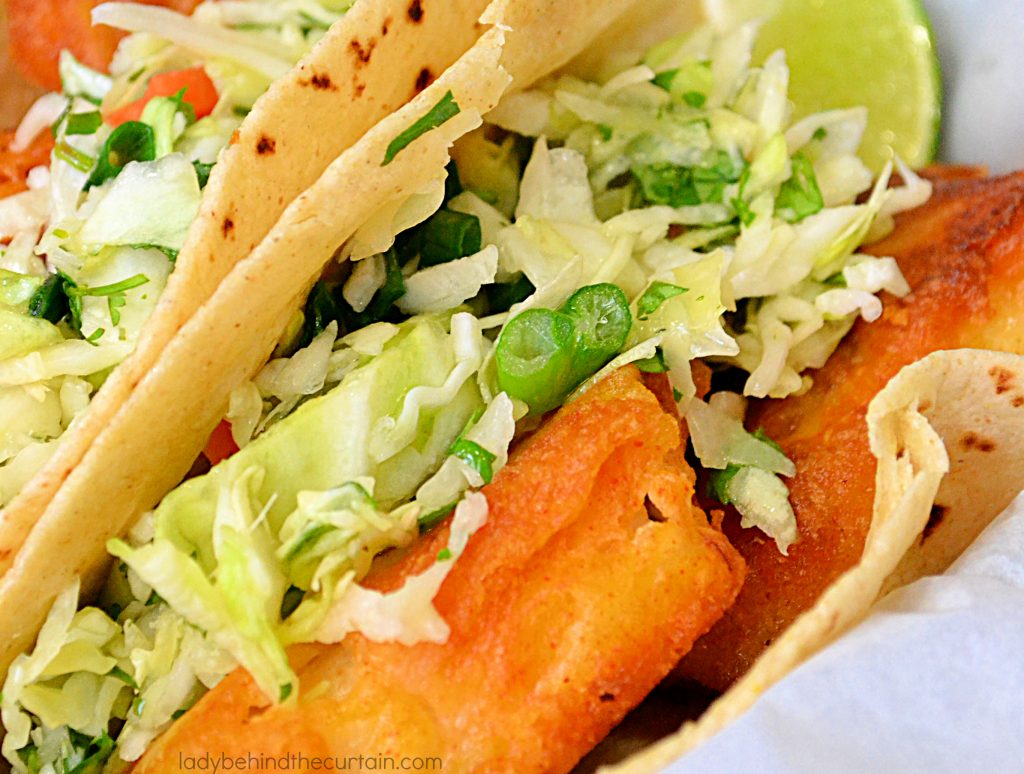 What's the best kind of fish to use for making fish tacos?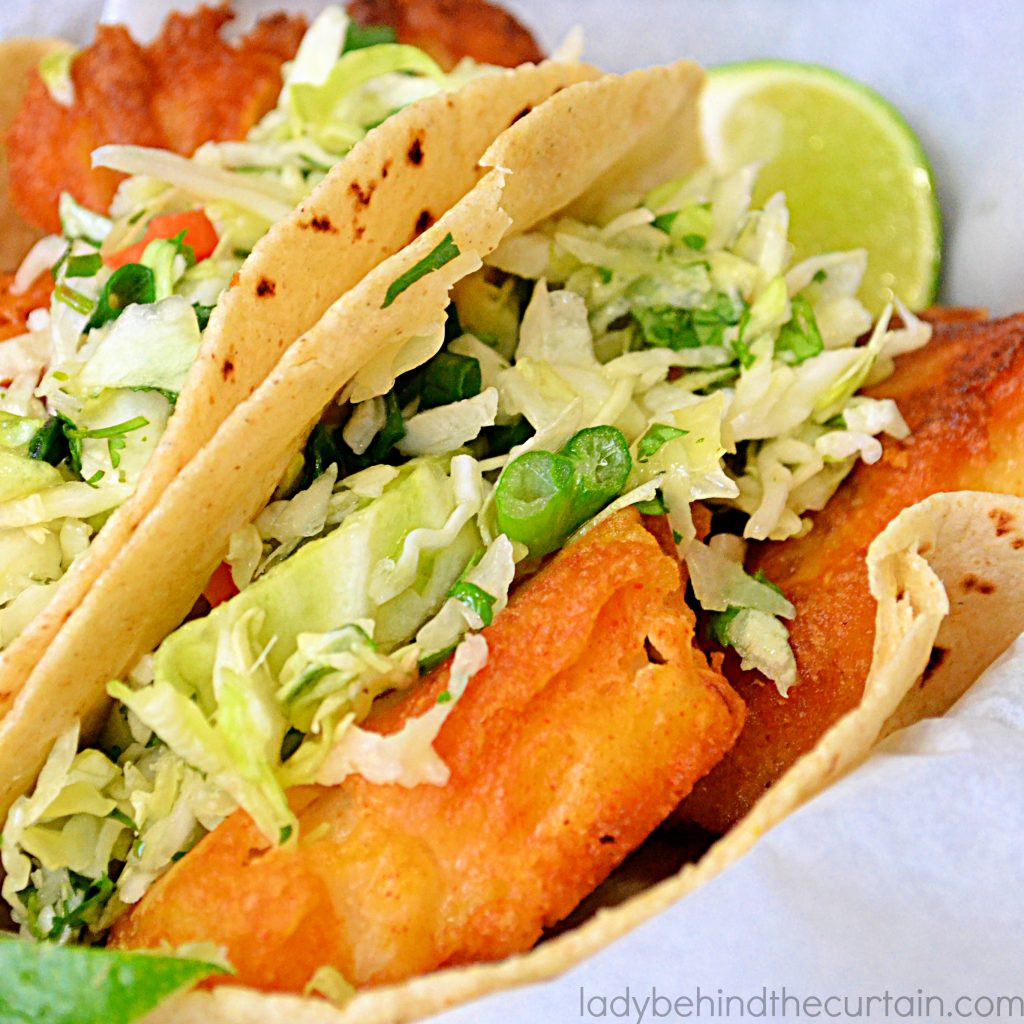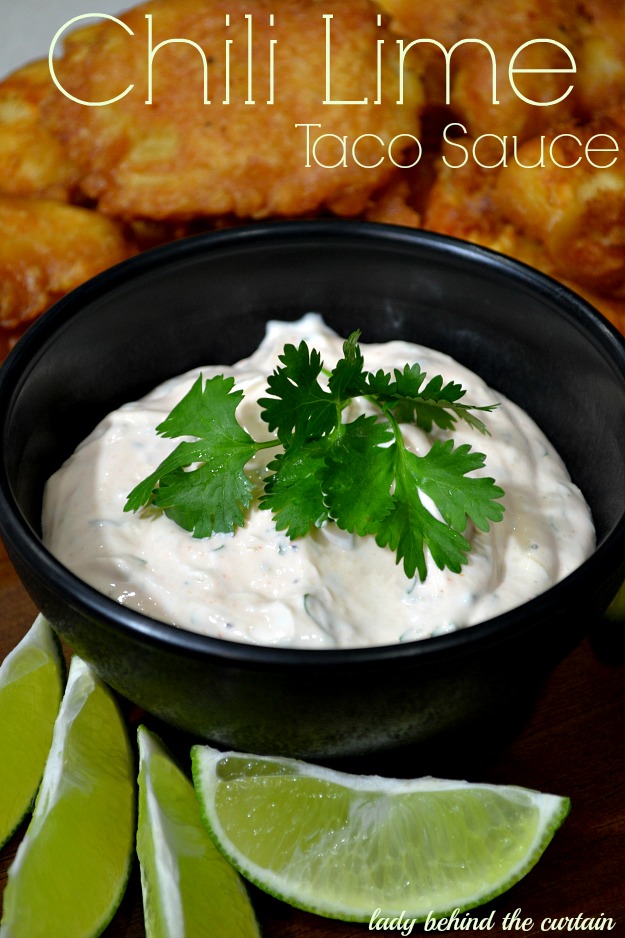 HOW TO MAKE BEER BATTERED FISH TACOS
To a large bowl add the flour, cornstarch, paprika, baking powder, beer and egg. Stir until batter is combined but still slightly lumpy.
Thaw fish, pat dry with paper towels.
Sprinkle fish with salt and pepper.
Preheat oven to 200°.
In a large skillet heat about 1-inch oil.
Drop a sprinkle of flour into the hot oil if it sizzles then the oil is ready.
Place the remaining flour in a shallow dish; dip fish pieces, one at a time, into flour, turning to coat and shaking off excess.
Dip into batter.
Fry fish, four pieces at a time, in hot oil for 2 to 4 minutes or until crispy and golden, turning once halfway through frying time.
Drain on paper towels.
Keep fried fish warm in the oven while frying remaining fish.
Place on heated corn tortillas and lime wedges.
MORE TACO RECIPES
MORE RECIPES USING BEER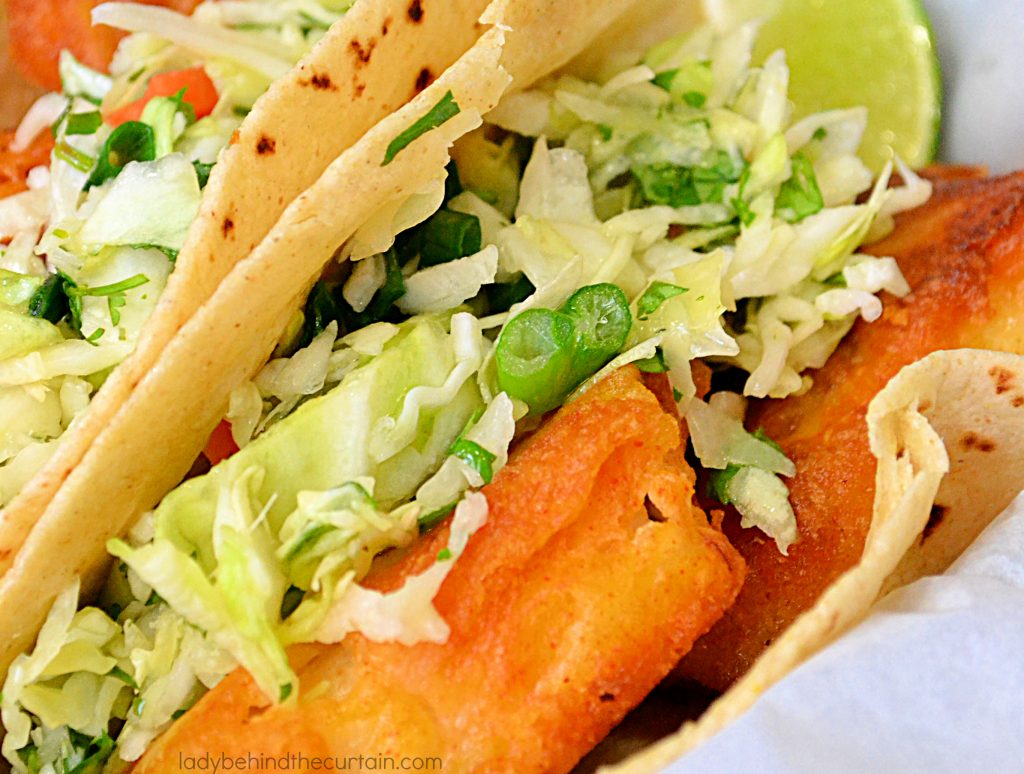 NEVER MISS A POST