Tomatillo Chicken Tacos | This flavorful chicken can be used for tacos or sandwiches!  Look below for my idea on how you can take these from tacos one night and a delicious sandwich the next!  Plus, a shortcut idea!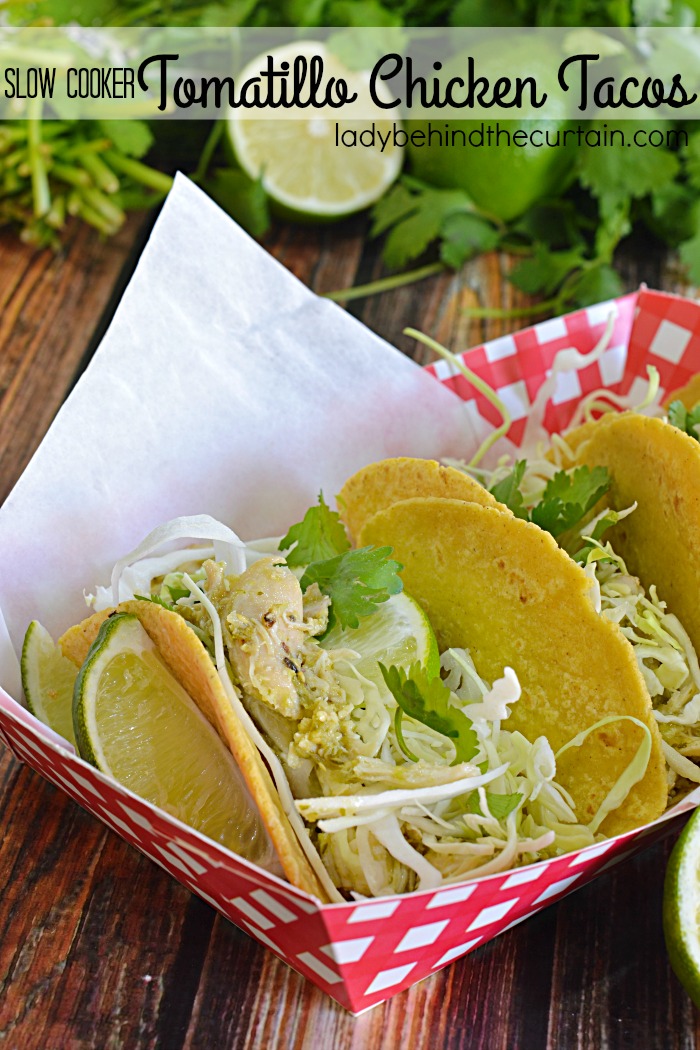 These tacos are so easy to make and full of flavor.  You can roast your own chicken, purchase a roasted chicken from your store deli or use leftover chicken from the night before.  Also another option is to use the chicken for sandwiches instead of tacos.  Just add toppings and ciabatta rolls.  The perfect semi homemade dinner for TWO nights!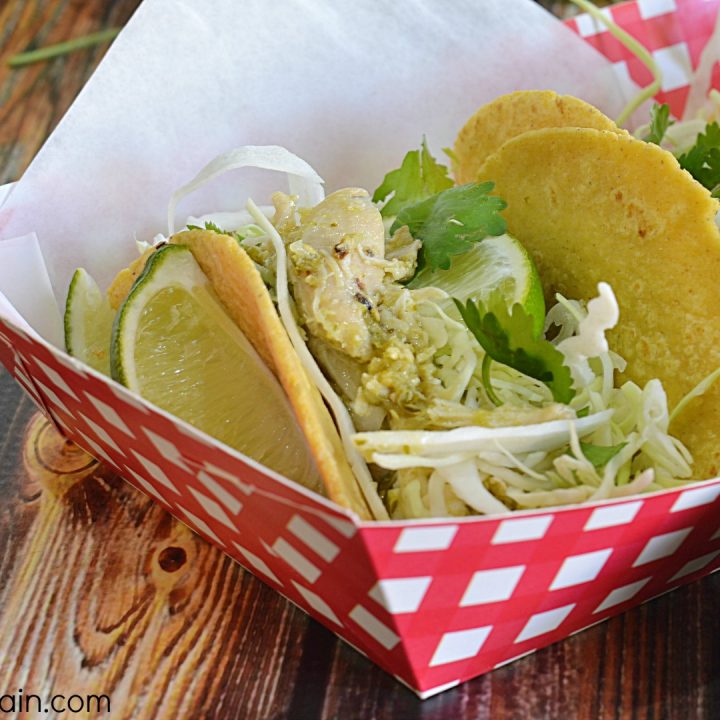 Tomatillo Chicken Tacos
Ingredients
For the Tacos:
2 pounds Rotisserie Chicken from the Deli
1/2 cup chicken broth
13 corn tortillas
taco toppings ( cabbage, cilantro, lime wedges, sour cream, cheese etc.)
For the Tomatillo Garlic Sauce:
1 - 11 ounce can tomatillos, drained
2/3 cup chopped onion
1/2 cup loosely packed fresh cilantro
1 tablespoon lime juice
1 tablespoon vegetable oil
1 fresh jalapeno chile pepper, seeded and coarsely chopped
2 cloves garlic
1/2 teaspoon ground cumin
1/4 teaspoon salt
1/4 teaspoon pepper
Instructions
For the Tacos:
Shred chicken, add to a slow cooker along with chicken broth and tomatillo sauce.
Cook on high 2 hours.
For the Tomatillo Sauce:
In a food processor combine tomatillos, onion, cilantro, lime juice, oil, jalapeno, garlic, cumin, salt and pepper. Cover and process until smooth.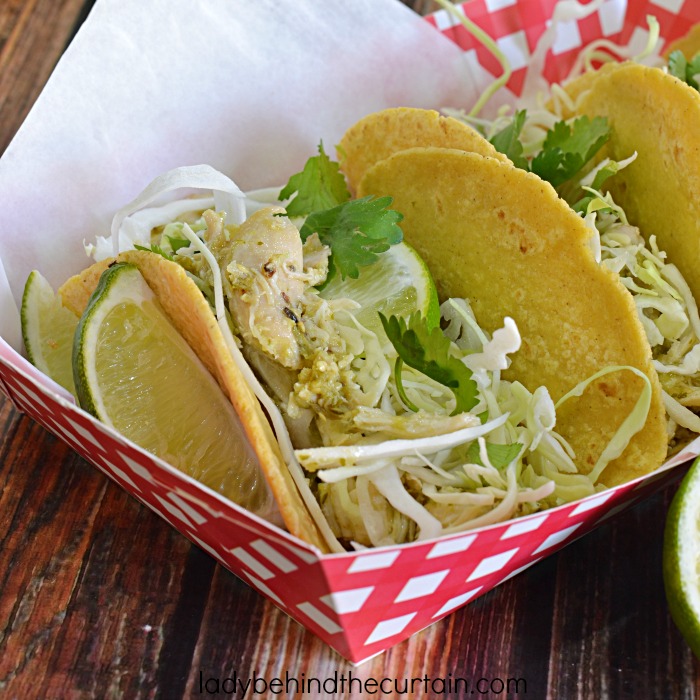 MORE SLOW COOKER RECIPES
SLOW COOKER BARBECUE BEEF SANDWICHES  2. SLOW COOKER MOROCCAN RIBS  3. SLOW COOKER CRANBERRY ROAST