Brown Butter Frosting | This light a fluffy frosting is made with amazing brown butter. If you are not familiar with brown butter I would like to introduce you to the best flavor ever! Brown butter lends a nutty caramel like taste and can be used in not only sweet dishes but savory too!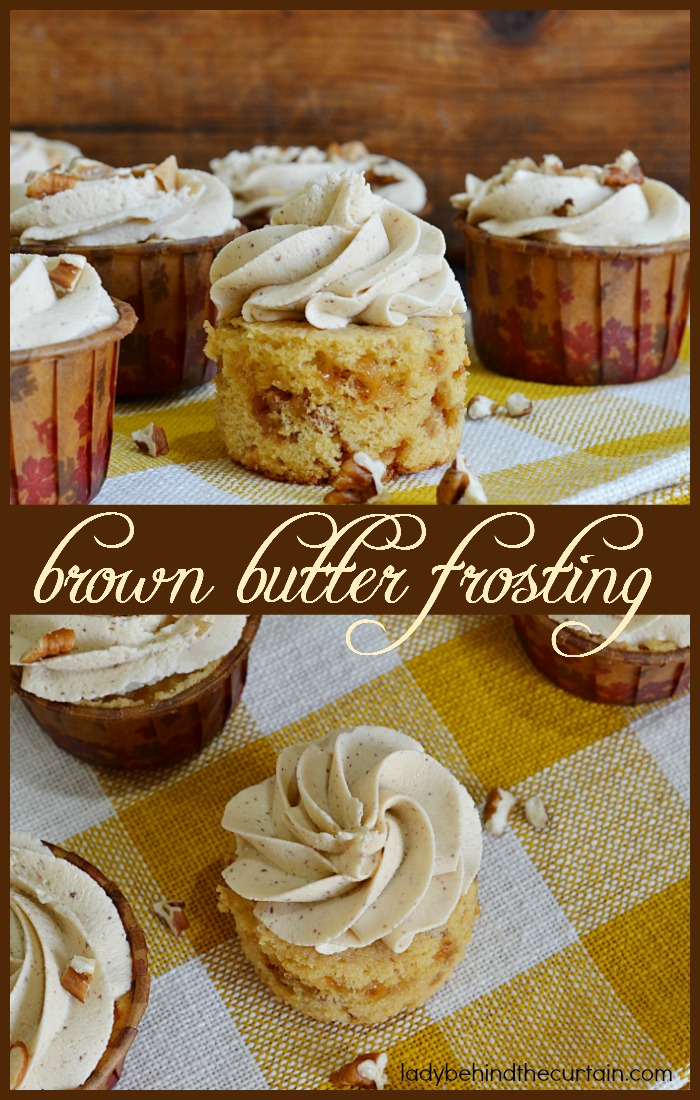 I keep a jar of it in my refrigerator to saute Brussels sprouts in or put on pancakes.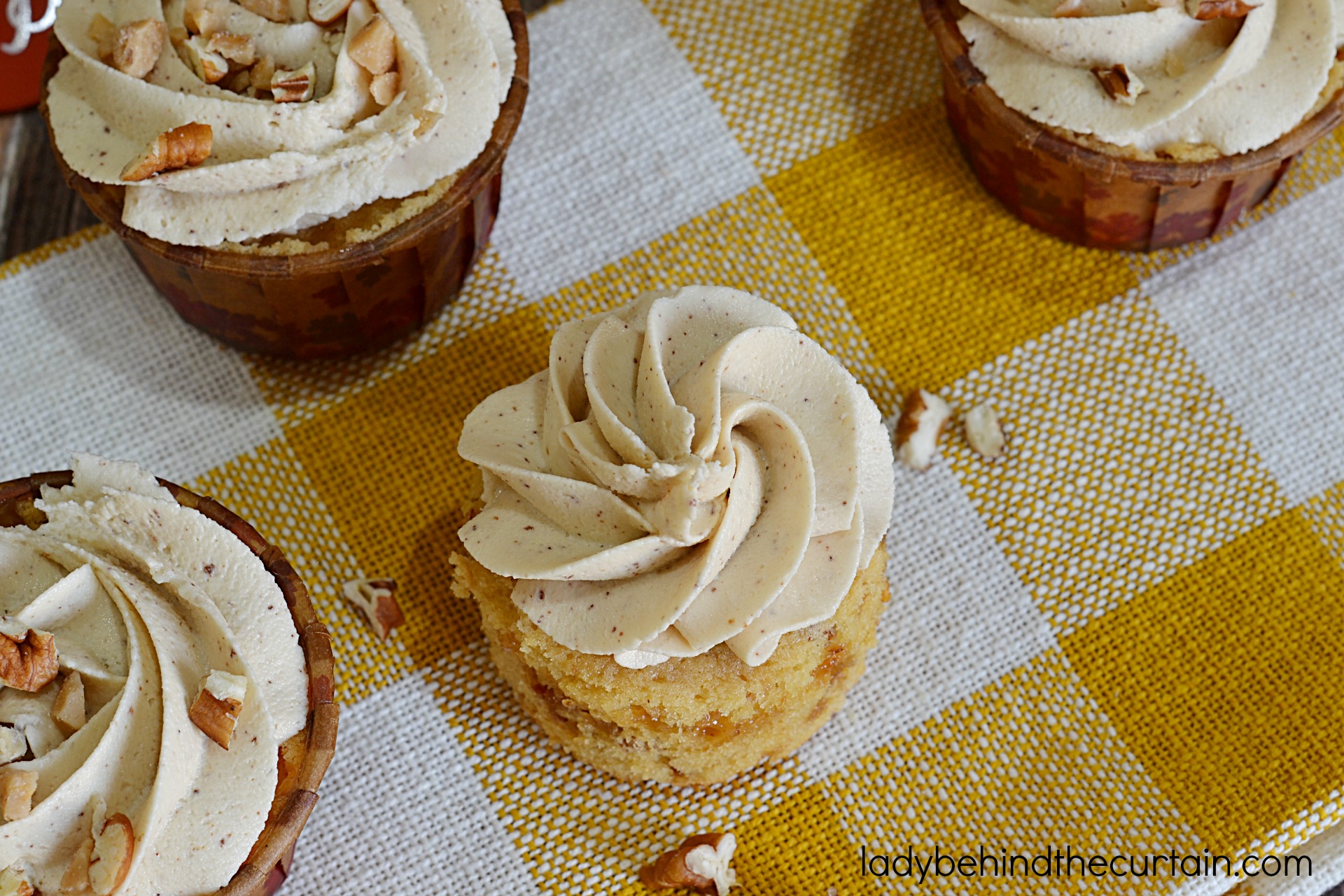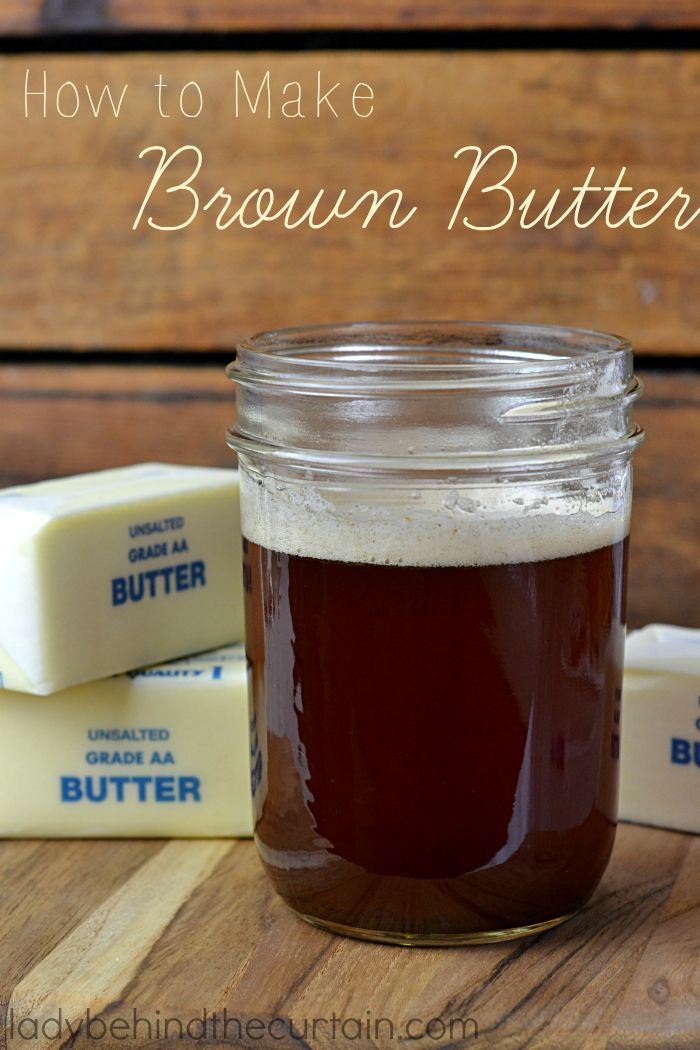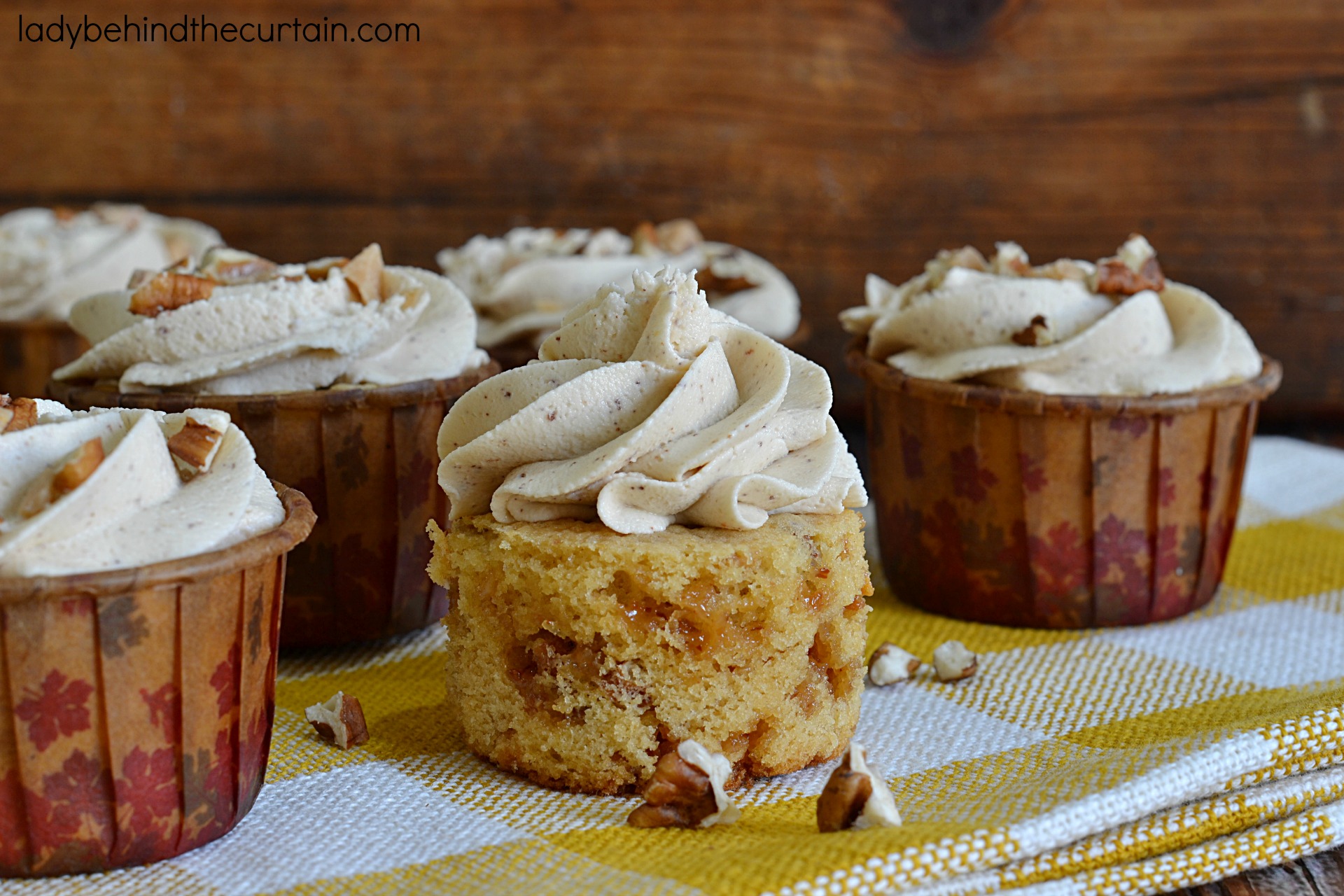 Brown Butter Frosting
Ingredients
For the Brown Butter Frosting:
1/2 cup firmly packed dark brown sugar
1/2 cup heavy whipping cream
2 tablespoons unsalted butter
1 cup Brown Butter
5 cups confectioners' sugar
Instructions
For the Brown Butter Frosting:
In a small saucepan, combine brown sugar, cream and 2 tablespoons butter.
Cook over medium heat, stirring frequently, until sugar dissolves.
Remove from heat, and cool completely.
In a large bowl, beat the 1 cup brown butter and brown sugar mixture at medium speed with a mixer until creamy.
Gradually add confectioners' sugar, beating until smooth.
Pipe or smooth on frosting and top with pecans and toffee bits.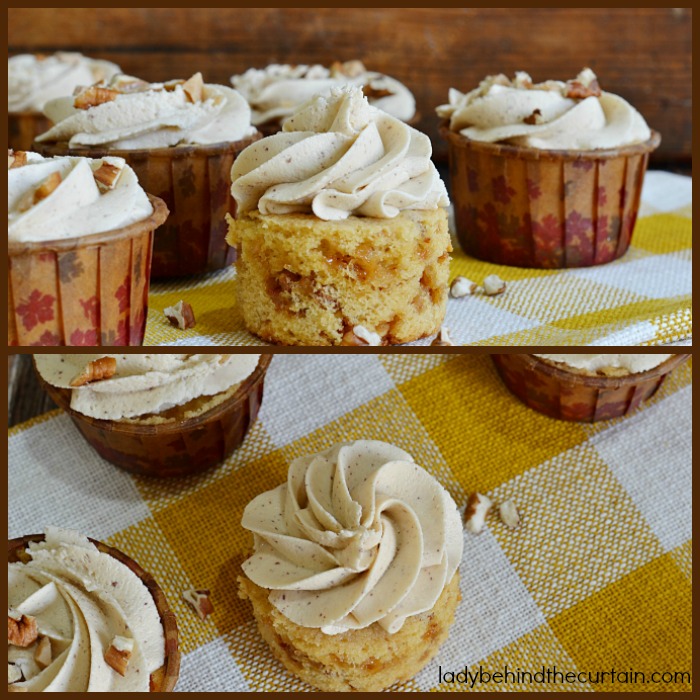 MORE FROSTING RECIPES

PEANUT BUTTER CHOCOLATE TWIST FROSTING 2. BUTTERSCOTCH FROSTING 3. FLUFFY CHOCOLATE CREAM CHEESE FROSTING