Nothing like a cool crisp salad to cool you down on a hot summer evening.  There is something for everyone in this Southwestern Salad.  So hearty, all you need is a side of meat to complete your meal.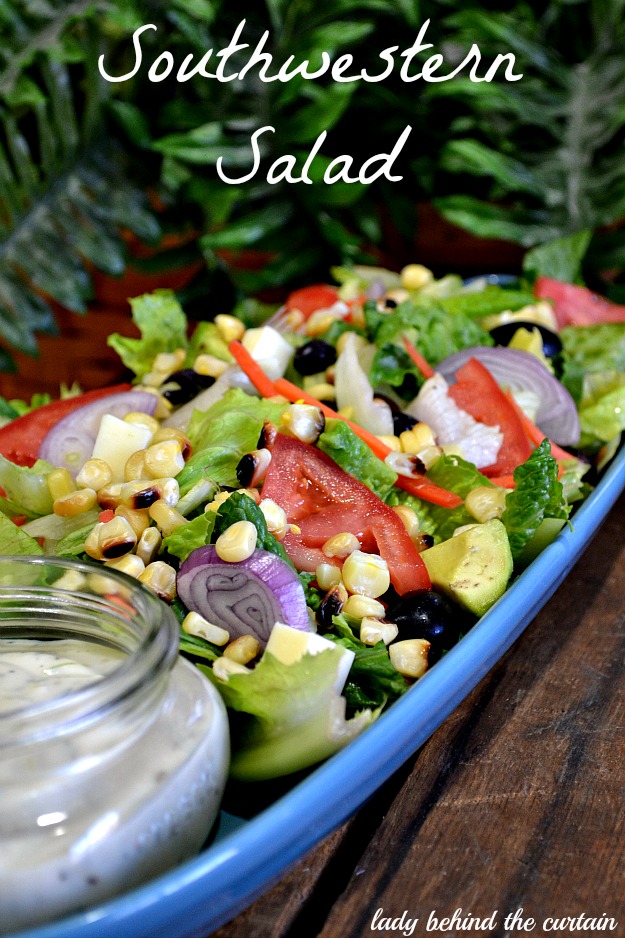 I love the smokey grilled corn, black beans and the creamy avocado.  This Southwestern Salad is definitely a salad I will have throughout the summer.  Perfect for those summer days by the pool.
Create your own Recipe Box and save your favorite Lady Behind The Curtain recipes.  Make a Meal Plan with your favorite recipes and ZipList will automatically add the ingredients to a Shopping List.