Cilantro Lime Ranch Dressing
Add a touch of the southwest to your Ranch dressing.  This Cilantro Lime Ranch Dressing has a little zip from the lime and a great southwest flavor with the cilantro.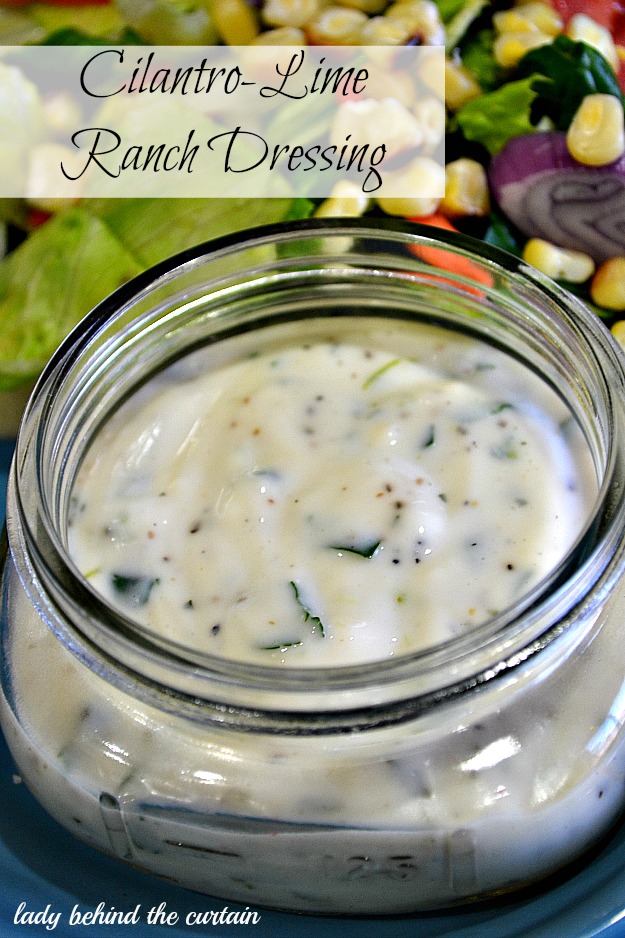 TIP:  For a lighter dressing switch to low fat mayonnaise and 2% milk.  Lighter Version=46 calories per 2 tablespoons.
Drizzle this dressing on my Southwestern Salad.
Create your own Recipe Box and save your favorite Lady Behind The Curtain recipes.  Make a Meal Plan with your favorite recipes and ZipList will automatically add the ingredients to a Shopping List.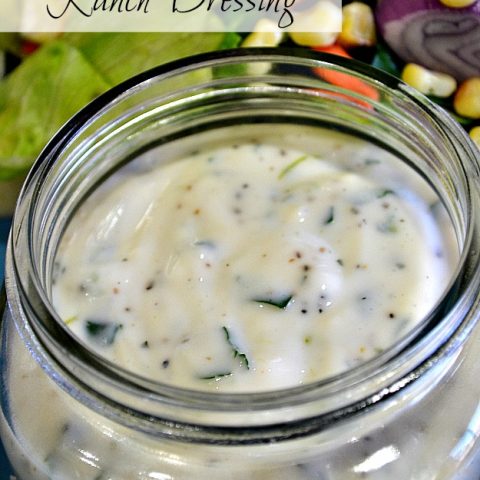 Cilantro-Lime Ranch Dressing
Yield:
Makes approx. 1 cup
Ingredients
1-1/4 cups milk
1 cup mayonnaise
1 ranch dressing seasoning envelope
2 tablespoons fresh cilantro, chopped
1/4 cup fresh lime juice
1 teaspoon lime zest
1/2 teaspoon pepper
Instructions
Combine all ingredients in a screw top jar and shake to combine.
NOTE: This dressing is a little thick. If you like thinner dressings you may want to add extra milk.