Spiced Up Potato Chips | Take a classic chip and give it some pizzazz! Perfect for summer cook outs or game day.  Nothing is more satisfying then sitting down to watch a good game with a bowl of delicious chips!  Good news….you start with a bag of store bought chips, use my spice mixture and like that you have created your own barbecue chips!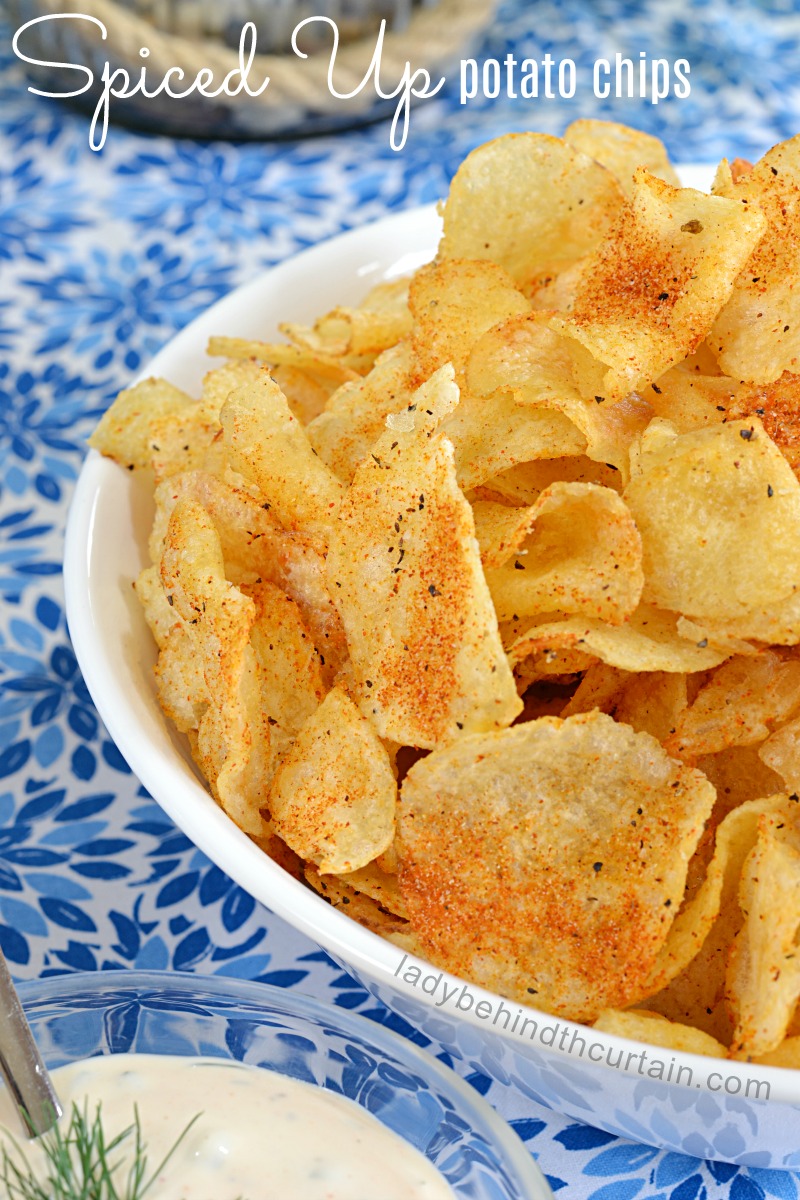 You might be thinking….why would I make my own chips when I can buy so many varieties at the store?  Simply…..you can't buy these.  I love chips or should I say I'm addicted to chips!  I love them as a snack, with a sandwich or a big juicy burger.  I could eat them anytime.  These delicious Spice Up Potato Chips will stay fresh up to 2 weeks but I'm pretty sure you won't have to worry about freshness….they'll be gone in no time.  So, you might want to make a double batch!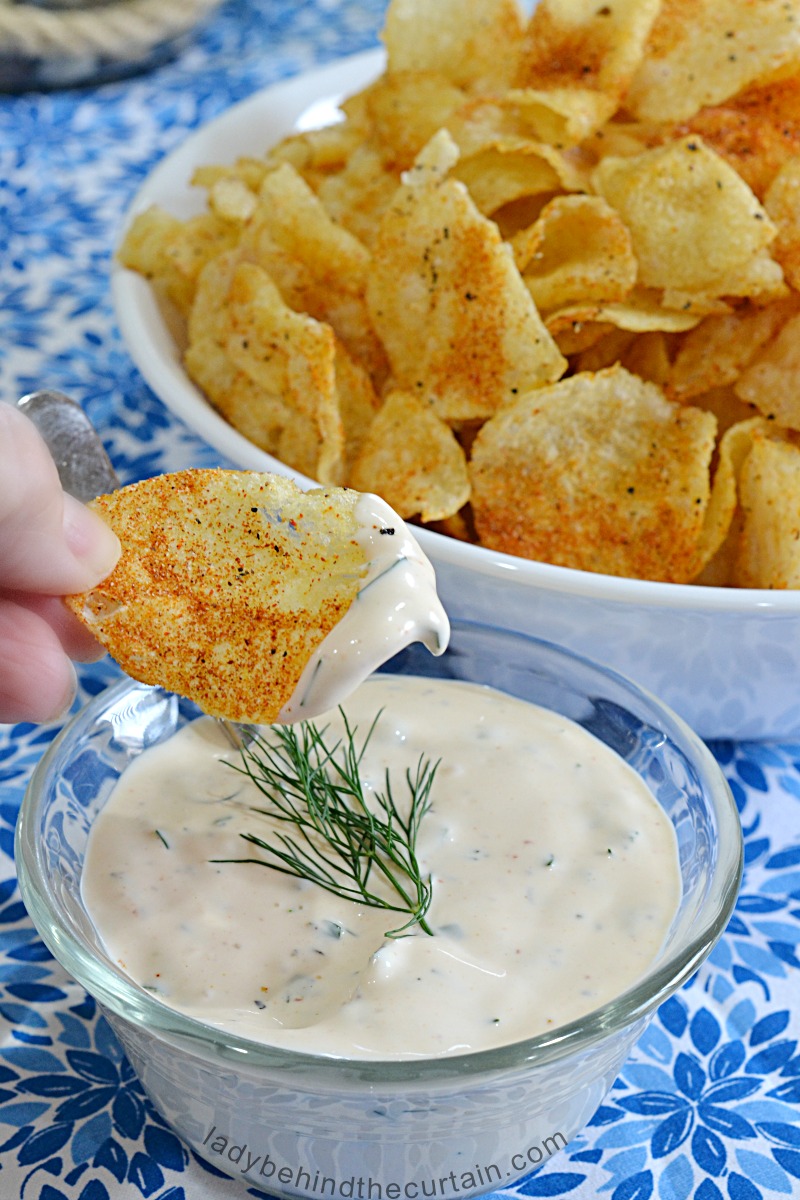 I love serving these chips with a bowl of homemade Spicy Buttermilk Ranch Dip!  With the perfect blend of herbs and a touch of Sriracha you know this dip is going to be a winner!  Besides…. you always serve dip with chips at a party!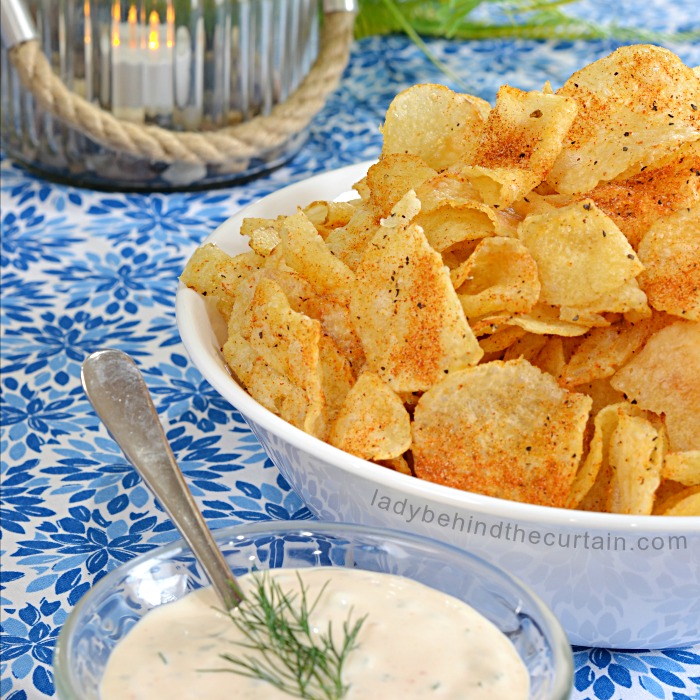 MORE SNACK FOOD RECIPES
FRIED PICKLES  2. EASY BEER CHEESE SAUCE  3. ARTICHOKE DIP POCKETS
NEVER MISS A POST!
Sign up for my newsletter (two per month) and receive my recipes in your inbox. Easy to see anytime and saved for safe keeping. Click Here and sign up today! —->>>>CURTAIN CALL NEWSLETTER