Steel Cut Vanilla Berry Oatmeal
I'm trying to eat healthier these days.  Boo!  That's REALLY hard when I'm either looking at food or making food all the time EVERYDAY!  This Steel Cut Vanilla Berry Oatmeal is the perfect addition to my healthy breakfast.  It not only tastes DELICIOUS, it also keeps me satisfied for a long time.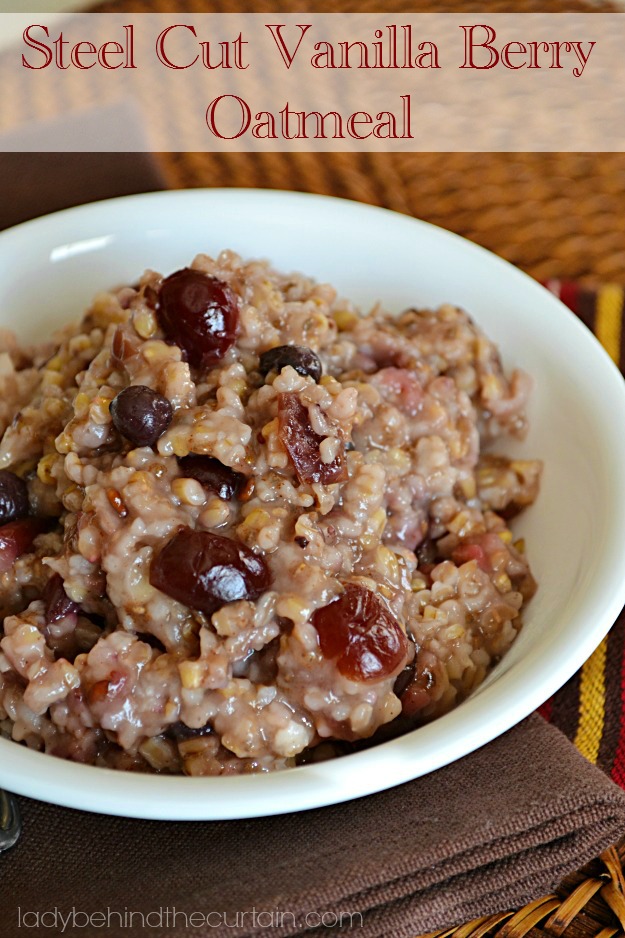 Here are a few facts about steel cut oats.  Steel cut oats differ from old-fashioned, rolled oats in only one way: Steel cut oats are not rolled flat into flakes. Instead, the whole toasted oat grain, or groat, that is used to produce rolled oats is cut into thirds to yield steel cut oats. It has been reported that regularly eating steel cut oats gives you the same health benefits as rolled oats. So, why steel cut and not rolled? Unlike rolled oats, steel cut oats offer a nice texture and do not get pasty.
Instead of plain oatmeal, I decided to add dried cranberries, blueberries and vanilla.  Plus, to bring the nutritional value up a notch I also added flaxseed and chia seeds.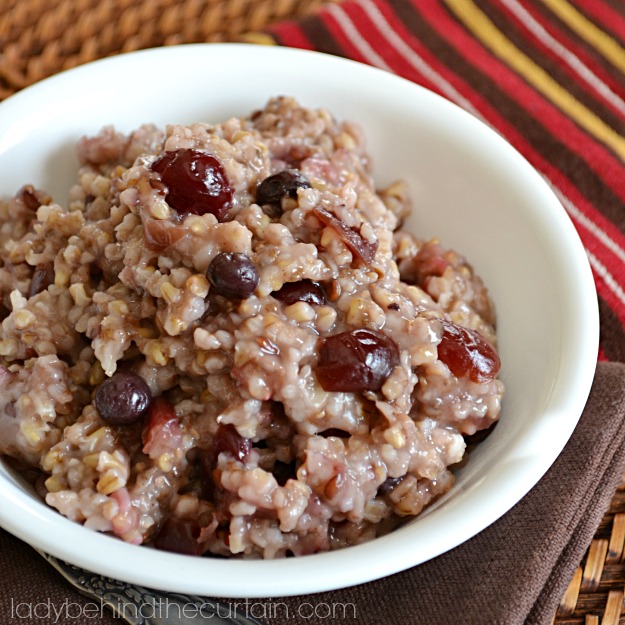 Create your own Recipe Box and save your favorite Lady Behind The Curtain recipes.  Make a Meal Plan with your favorite recipes and ZipList will automatically add the ingredients to a Shopping List.