Candied Apple Pear Sheet Cake
Candied Apple Pear Sheet Cake |  Bringing together Fall's gorgeous apples and pears to yield your favorite holiday treat!  You get the BEST of both worlds with this cake!  A delicious moist spice cake with layers of candied apples and pears topped with your favorite holiday candy…PRALINES!  Add a drizzle of your favorite caramel sauce and you know you've got the perfect Thanksgiving dessert!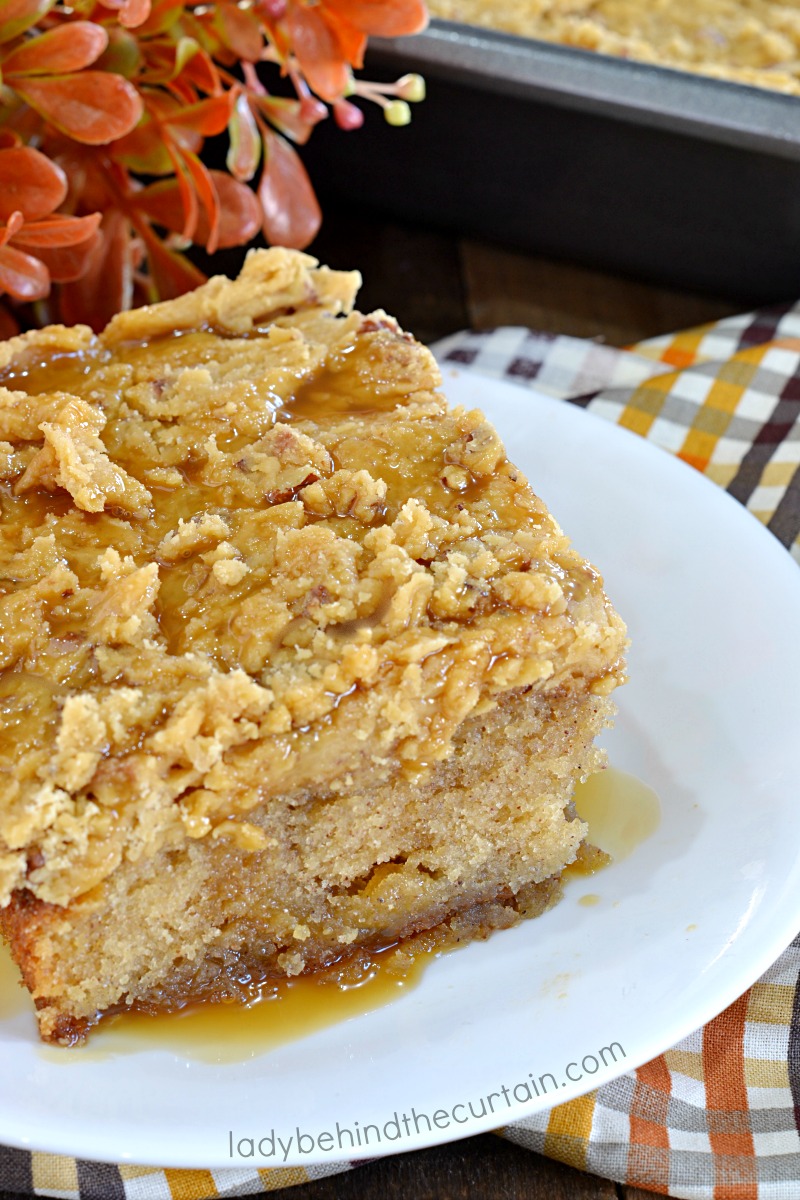 Watch your guests!  They will be tempted to pick off the frosting.  Yes, the praline frosting on this Candied Apple Pear Sheet Cake is that good!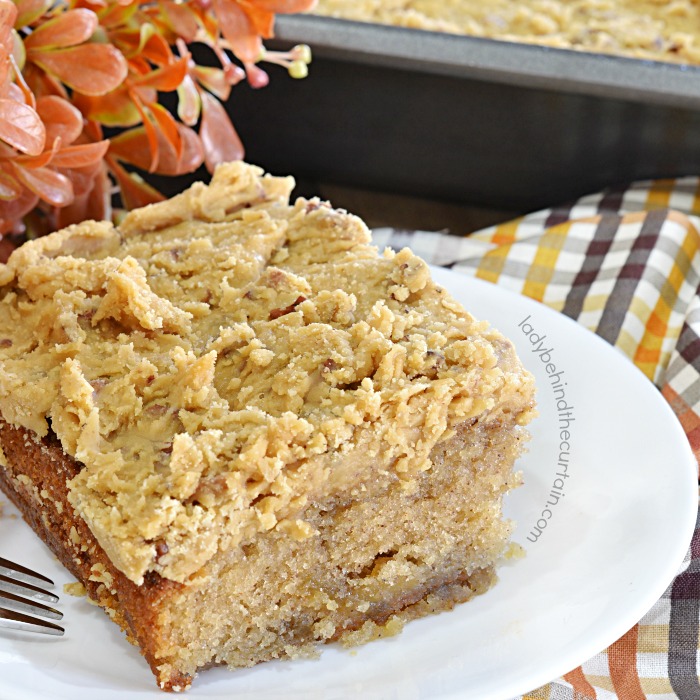 I love old fashioned cakes and the history that's behind them.  For instance the OLD FASHIONED STACK CAKE.  A lot of my readers have shared their memories of their grandma making this cake.  Click here to read more—->>>>OLD FASHIONED STACK CAKE.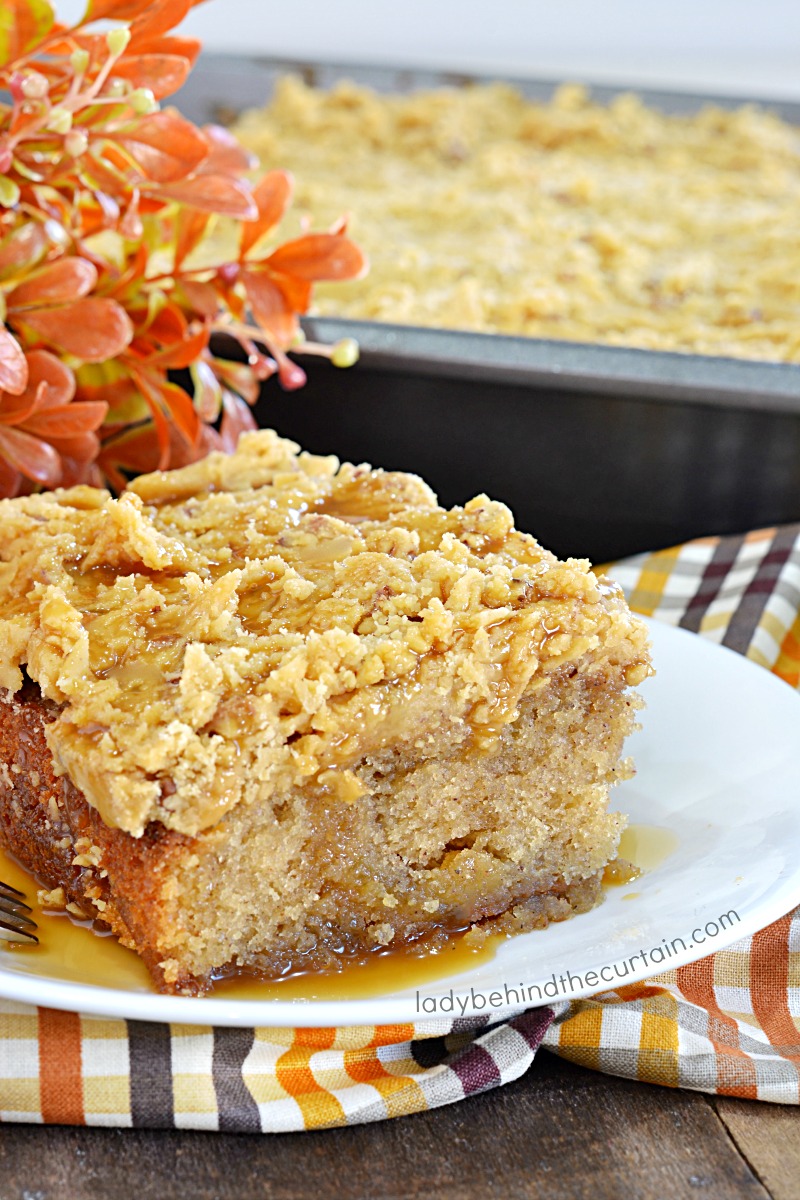 Have you ever baked with sugar cane syrup?  This was my first time and I LOVED it!  The best I can describe this new to me syrup is it tastes like a lighter version of molasses and is thinner then molasses.  I loved the flavor it added to this cake!  It really kicked up the caramel flavor and made the frosting taste out of this world!  My stores may carry sugar cane syrup but instead of looking for it I ordered it from Amazon.  Click here for what I ordered—->>>> STEEN'S 100% PURE CANE SYRUP.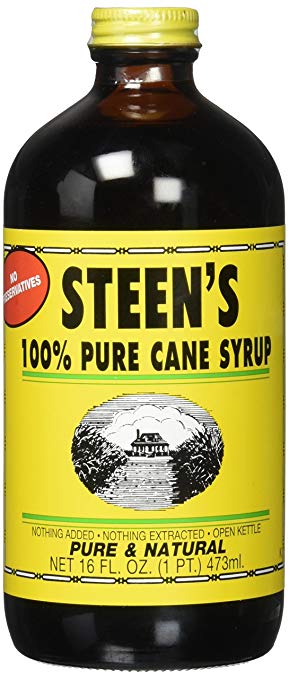 ---
Also….this recipe calls for dark brown sugar.  If you're like me you probably don't use dark brown sugar that often.  Because I rarely use dark brown sugar I decided to make my own!
HOW TO MAKE DARK BROWN SUGAR
1 pound granulated sugar
3 ounces molasses
Add ingredients to the bowl of a food processor, pulse until combined.
---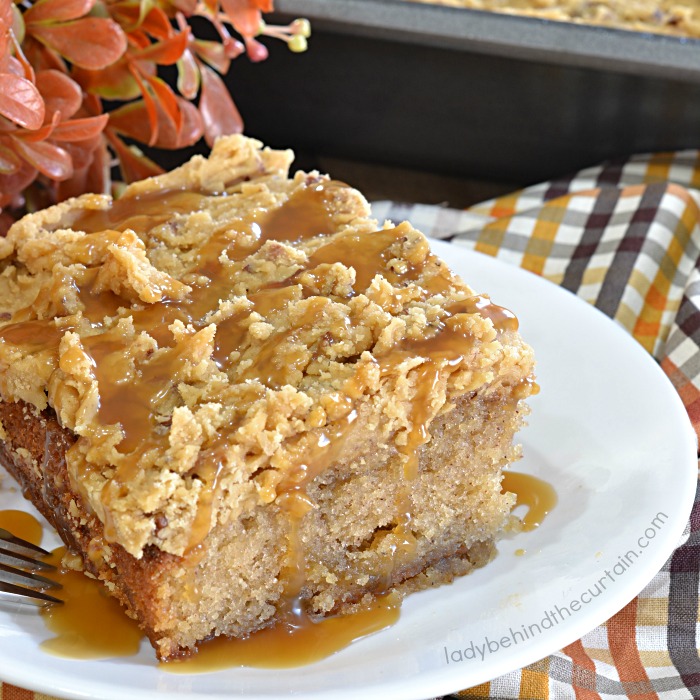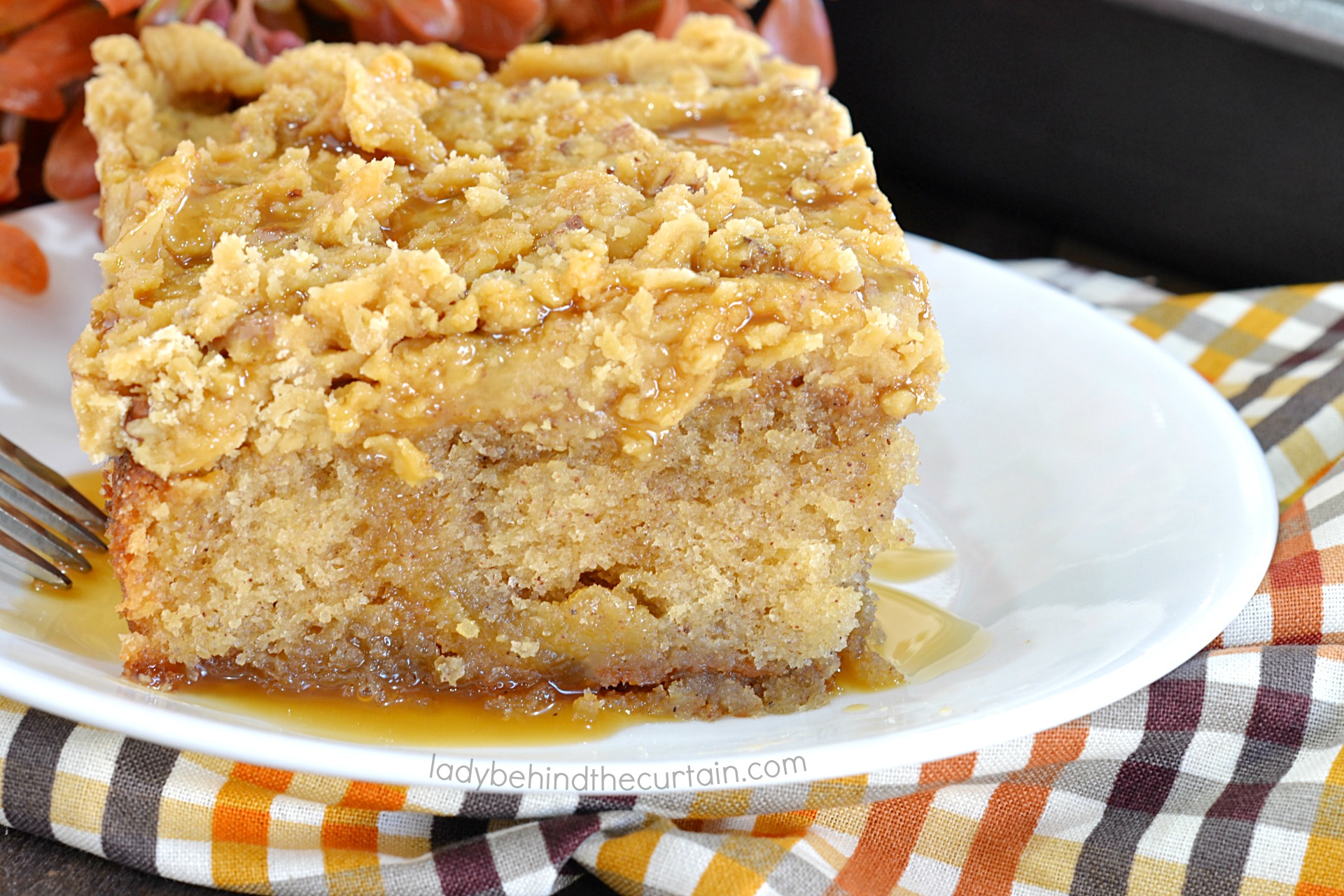 I HAVE A HUGE THANKSGIVING ROUND UP!  A collection of over 275 of my favorite Thanksgiving recipes from my kitchen to yours.  ♥  Click  and shop….shop…shop! —->>>>MEGA THANKSGIVING ROUND UP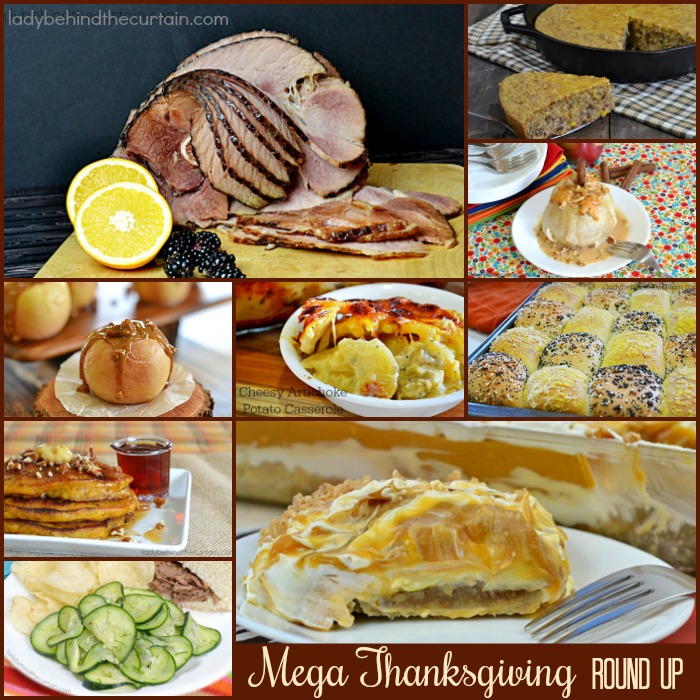 NEVER MISS A POST!
Sign up for my newsletter and receive my recipes in your inbox. Easy to see anytime and saved for safe keeping. Click Here and sign up today! —->>>>CURTAIN CALL NEWSLETTER
More sheet cake recipes you might like. CINNABON CINNAMON ROLL SHEET CAKE and TEXAS SHEET CAKE.