The Best and Easiest Salsa
Once you have The Best and Easiest Salsa you'll never have to buy store bought bottled salsa again!  This easy to make salsa offers just the right amount of heat. I'm a wimp when it comes to spicy foods and if I can handle it I would put this salsa at a mild level. NEW! NEW! NEW!  PARTY SUPPLIES FROM LADY BEHIND THE PARTY (me)!  Look below for all the details. ↓↓↓↓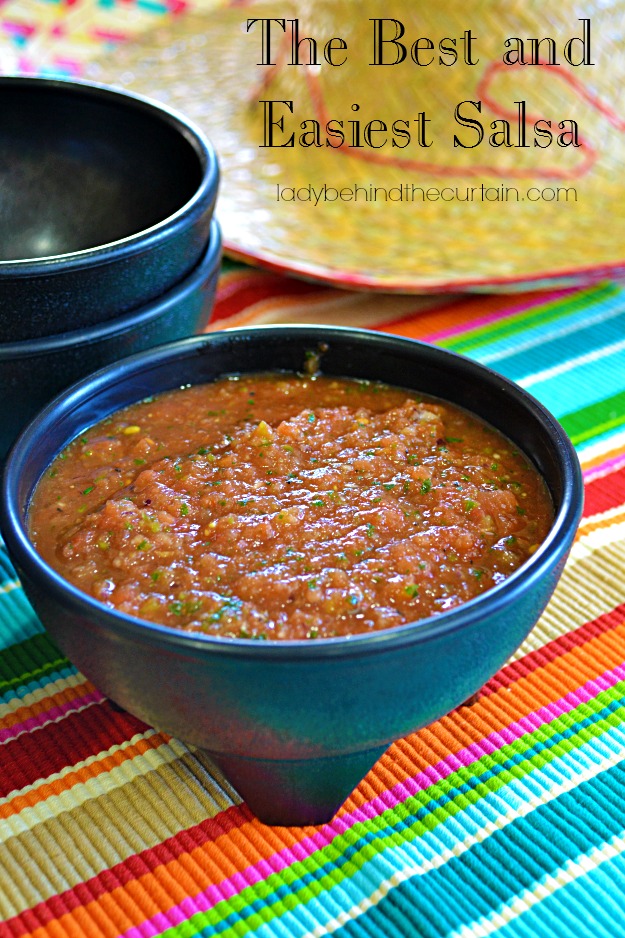 ---

DECORATE YOUR FIESTA PARTY IN STYLE! Take all the guess work out of planning a party! Everything is colorful and coordinated with a fun theme. One stop shopping is the way to go and at Lady Behind The Party, that's exactly what you're going to find. Whether you're planning a Birthday Party, Wedding Reception or celebrating Cinco de Mayo this Let's Fiesta Party Pack will set you up in style. It's a Party in a Box! Look at the picture below for a sneak peek. There are over 25 Fiesta Party Supplies to choose from!

CLICK HERE AND SHOP NOW FOR GREAT PARTY SUPPLIES…. in my Etsy shop—->>>>Lady Behind The Party
---
I made this salsa for my FIESTA PARTY. This recipe yields 8 cups so I was able to split the recipe and create different levels of heat just by adding a jalapeno WITH the seeds I made a HOT salsa.  TIP:  Put your chips into a large crock pot to keep warm during your party.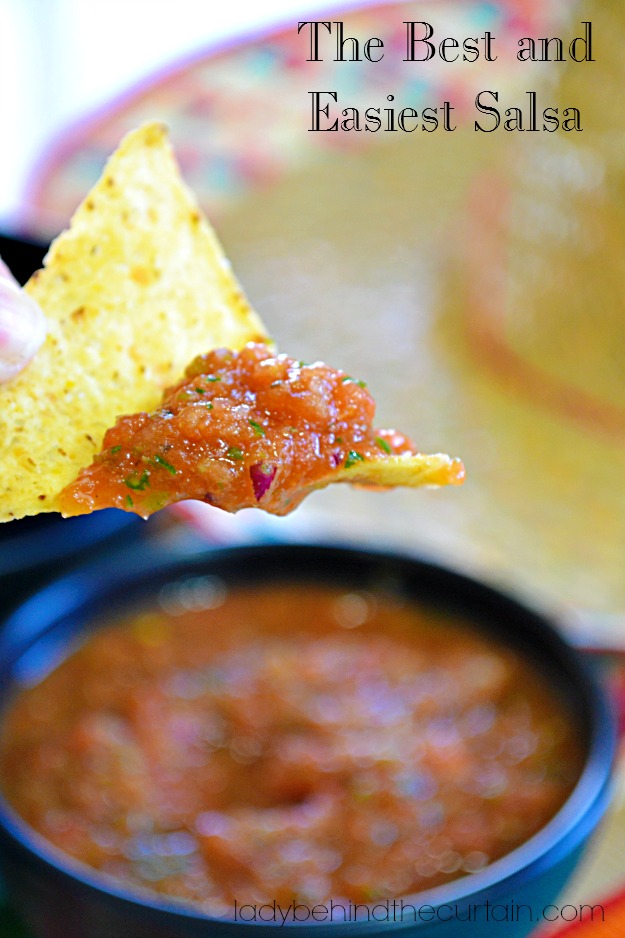 DON'T FORGET TO PIN THIS TO YOUR FIESTA, CINCO DE MAYO OR MEXICAN FOOD BOARDS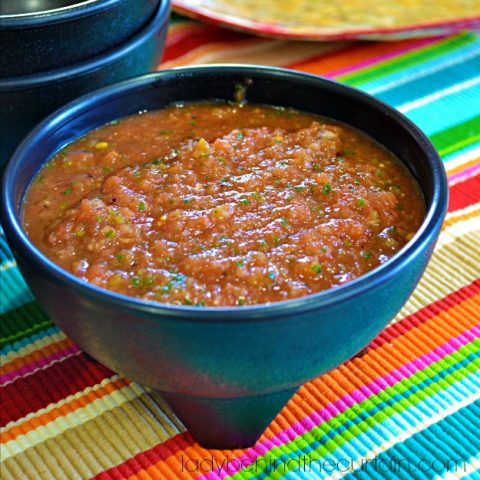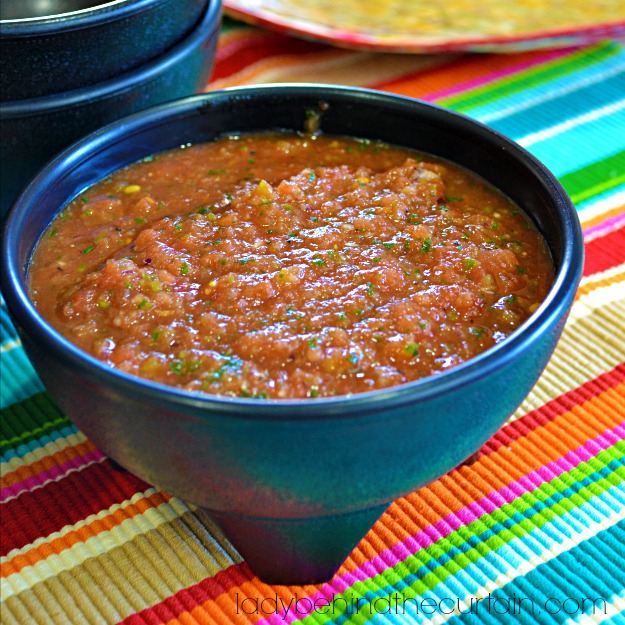 The Best and Easiest Salsa
Ingredients
1 - 28 ounce can diced tomatoes
3 - 10 ounce Rotel tomatoes or tomatoes with green chilies (regular)
1/2 red onion, roughly chopped
1/4 cup cilantro, roughly chopped
2 jalapeno peppers, roughly chopped (remove seeds for medium heat)
2 cloves smashed garlic cloves
1 teaspoon cumin powder
1 teaspoon salt
1 teaspoon black pepper
1/2 teaspoon granulated sugar
(optional) for hot salsa 1 extra jalapeno with the seeds
Instructions
In food processor or blender, pulse tomatoes and juice.
Take half out and pour into large bowl.
Add the rest of the ingredients and pulse until the salsa reaches the desired texture.
Pour into the large bowl and mix all together.
For the Hot Salsa:
Split the mixture in half, put back into the food processor and drop in another jalapeno with seeds.
Process until finely chopped.