Tropical Pineapple Wedge Candy
The summer heat is coming!  This cool and refreshing Tropical Pineapple Wedge Candy is the perfect way to celebrate summer without turning on the oven.  I call Pineapple Natures Candy.  My husband always makes fun of me because every time I take my first bite of fresh pineapple I say "Mmmm tastes like candy".  HA!  Oh well.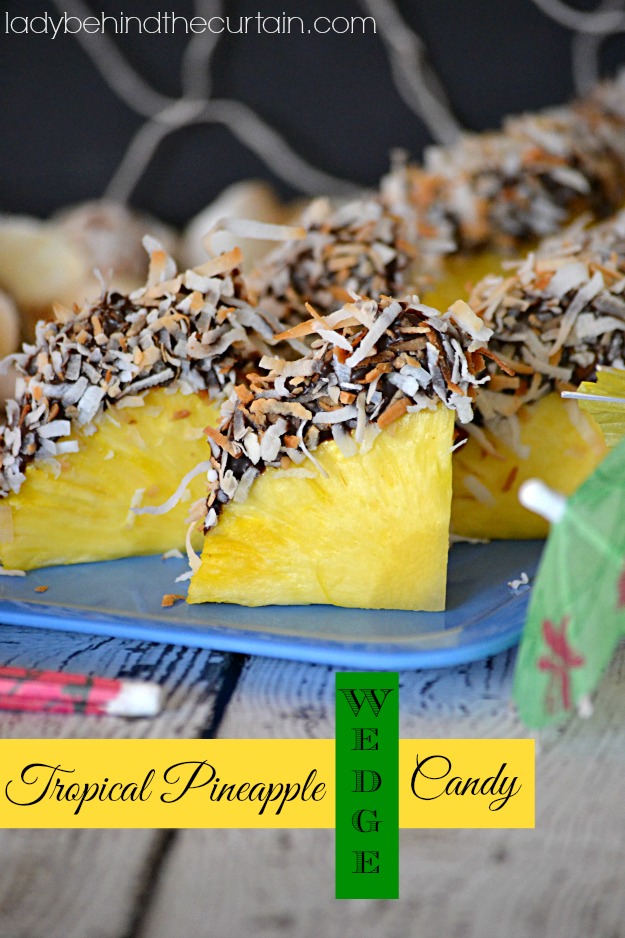 Are you planning a luau, pool party or beach them party?  This Tropical Pineapple Wedge Candy is PERFECT!  Sweet Pineapple dipped in dark chocolate and then dipped in toasted coconut.  The chocolate I used for these wedges was from Chocoley Chocolate.  Seriously they have the BEST chocolate for dipping.  The perfect ending to a great meal.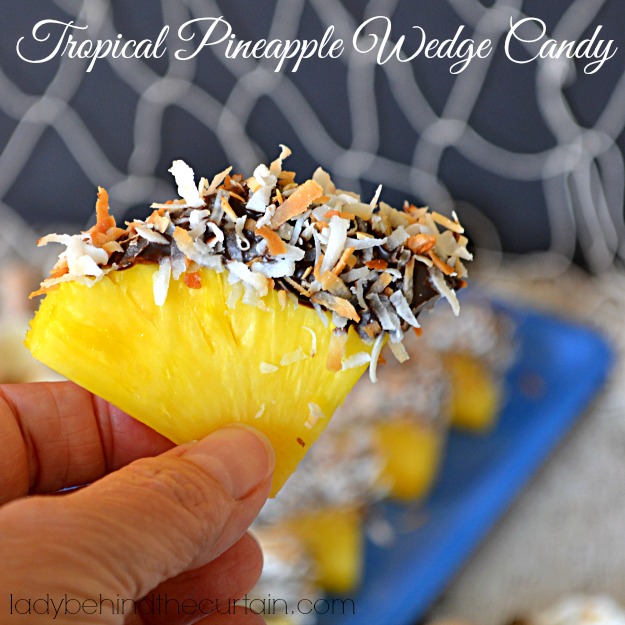 Toasted Coconut
Preheat over to 350 degrees.  Spread coconut evenly on a rimmed baking sheet; toast, stirring occasionally, until starting to brown, about 10 minutes.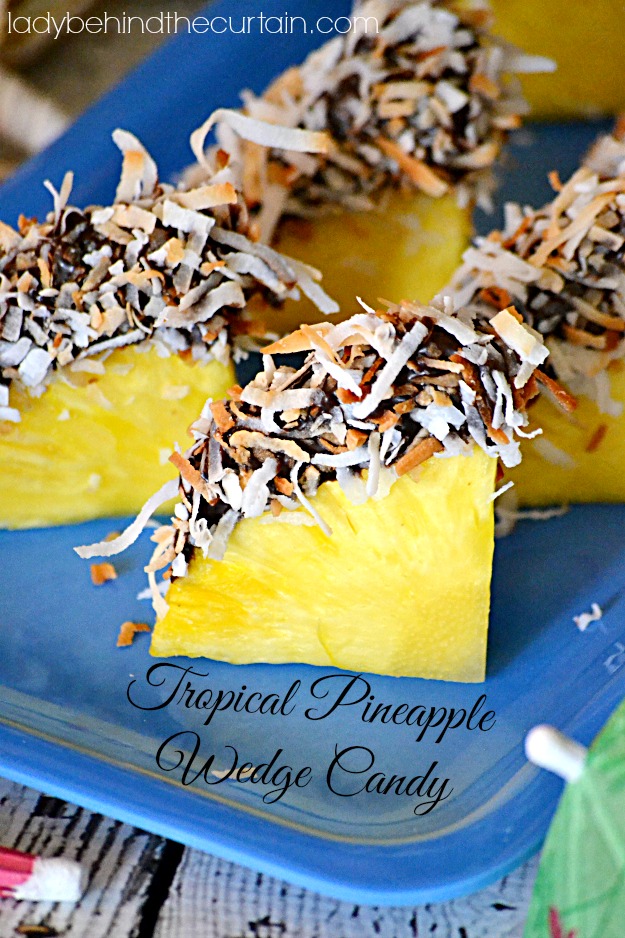 Create your own Recipe Box and save your favorite Lady Behind The Curtain recipes.  Make a Meal Plan with your favorite recipes and ZipList will automatically add the ingredients to a Shopping List.