Tropical Pineapple Wedge Candy
The summer heat is coming!  This cool and refreshing Tropical Pineapple Wedge Candy is the perfect way to celebrate summer without turning on the oven.  I call Pineapple Natures Candy.  My husband always makes fun of me because every time I take my first bite of fresh pineapple I say "Mmmm tastes like candy".  HA!  Oh well.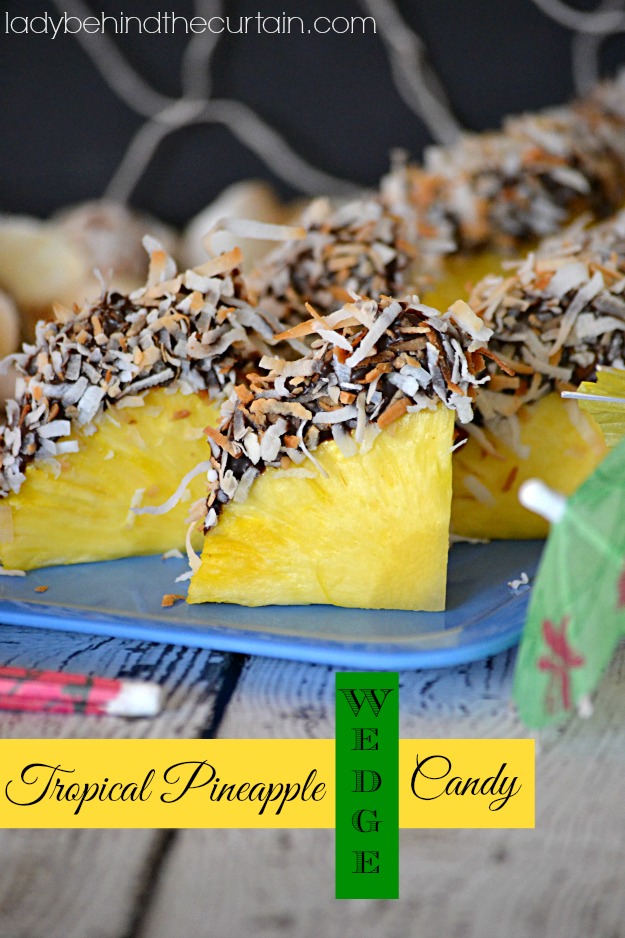 Are you planning a luau, pool party or beach them party?  This Tropical Pineapple Wedge Candy is PERFECT!  Sweet Pineapple dipped in dark chocolate and then dipped in toasted coconut.  The chocolate I used for these wedges was from Chocoley Chocolate.  Seriously they have the BEST chocolate for dipping.  The perfect ending to a great meal.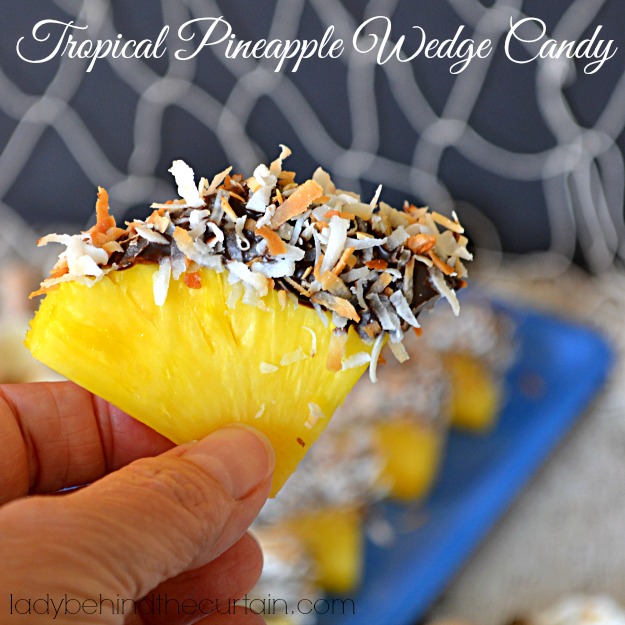 Toasted Coconut
Preheat over to 350 degrees.  Spread coconut evenly on a rimmed baking sheet; toast, stirring occasionally, until starting to brown, about 10 minutes.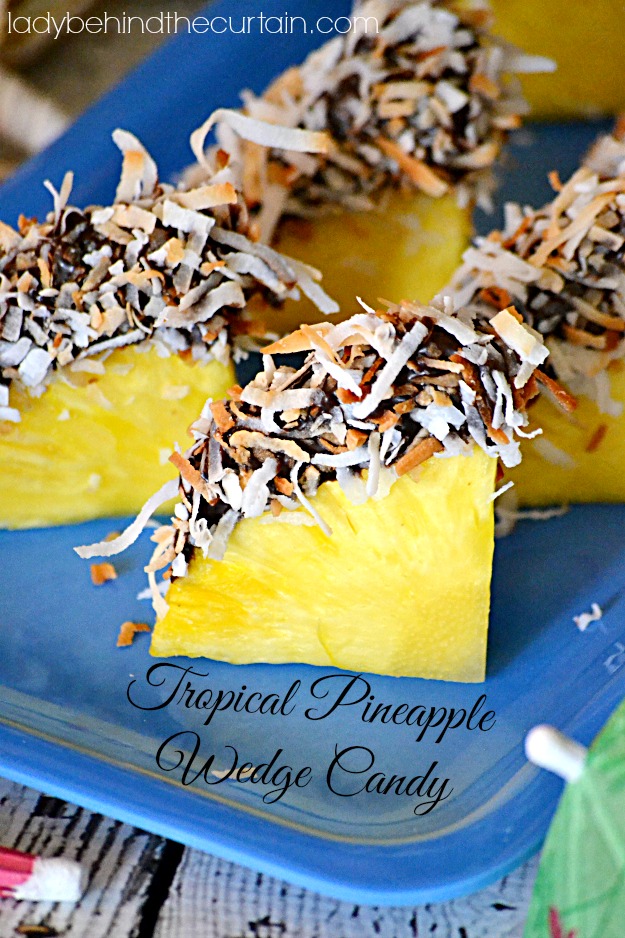 Create your own Recipe Box and save your favorite Lady Behind The Curtain recipes.  Make a Meal Plan with your favorite recipes and ZipList will automatically add the ingredients to a Shopping List.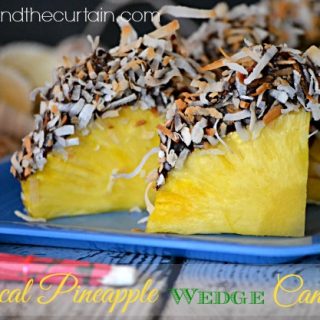 Tropical Pineapple Wedge Candy
Ingredients
1 fresh pineapple, peeled, cut into wedges
dark chocolate, melted
toasted coconut
Instructions
Line the counter with paper towels and lay the cut pineapple on top.
Put another layer of paper towels on top of the pineapple wedges.
Press to soak up extra juice.
Let sit for an hour.
Change paper towels at 30 minutes.
Line a cookie sheet with parchment paper.
Dip one side of the wedge in the melted chocolate.
Sprinkle toasted coconut on melted chocolate.
Place wedges standing up on prepared cookie sheet.
Refrigerate 15 minutes or until melted chocolate has hardened.
Store pineapple wedges in an airtight container with wax paper between layers until ready to serve.