Painted Christmas Tree Suckers
Reminiscent of the old fashioned suckers.  That's what these Painted Christmas Tree Suckers remind me of.  I remember when I was a little girl I loved enjoying a red Santa sucker that was simply decorated with a swipe of white.  Perfect for a stocking stuffer or a fun Secret Santa gift.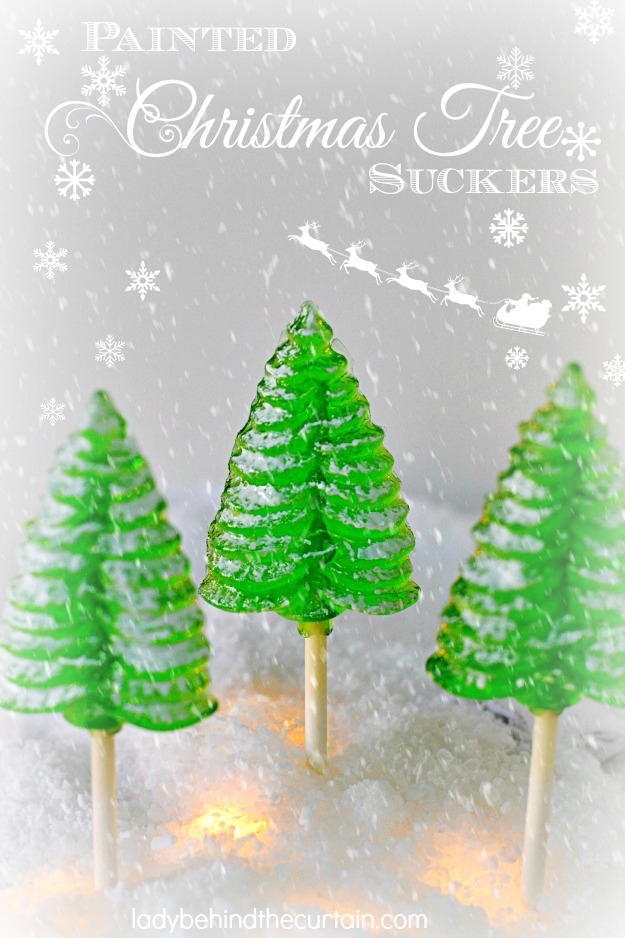 These Painted Christmas Tree Suckers can be made in any flavor. I chose to flavor mine with Key Lime Natural Oil Flavoring from LorAnn Oils.  I also tented the candy with green gel food coloring.
To get the fresh snow look I used a paint brush and white gel food coloring I painted snow on tops of the tree branches.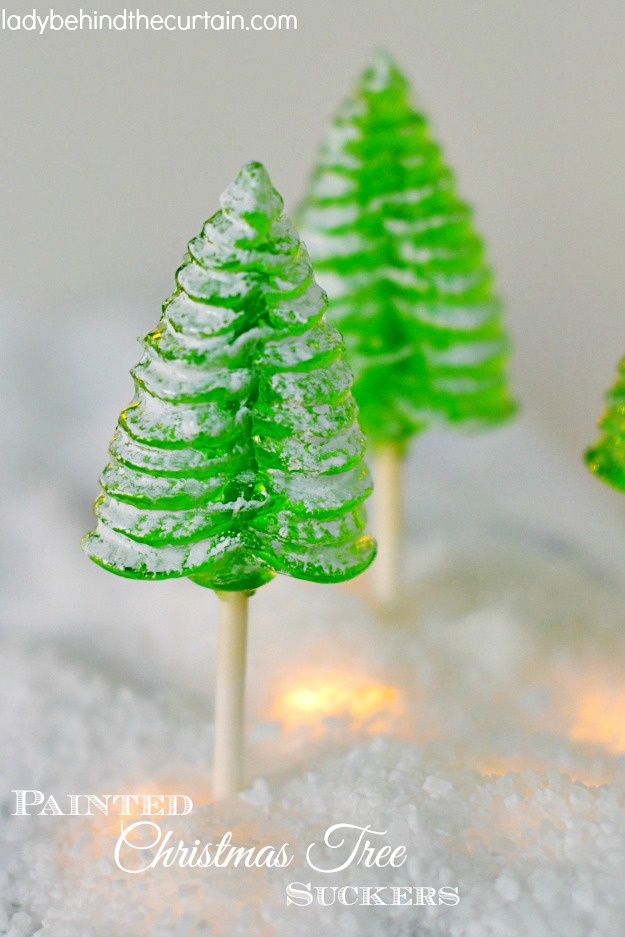 HERE is where you can purchase a Hard Candy Christmas Tree Mold.
Have you ever made suckers/lollipops?  They are super easy as long as you have a candy thermometer.  You don't even need a mold.  I didn't use one to make my Sriracha Suckers.
HERE'S A LITTLE BIT ABOUT HOW TO MAKE YOUR OWN SUCKERS.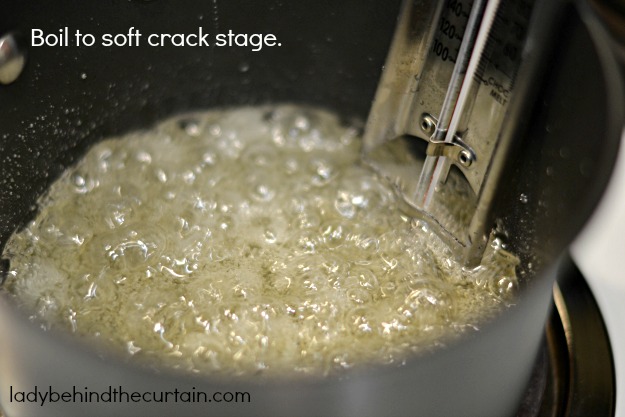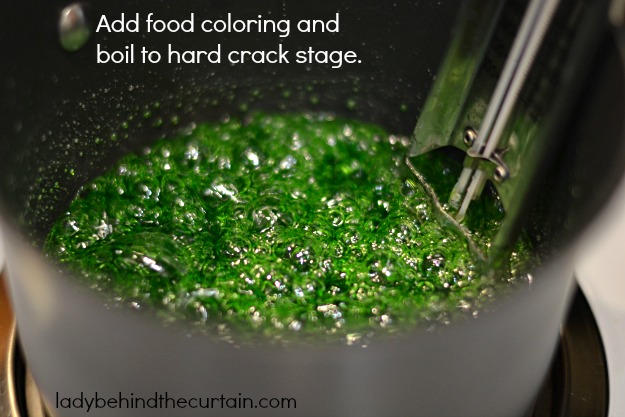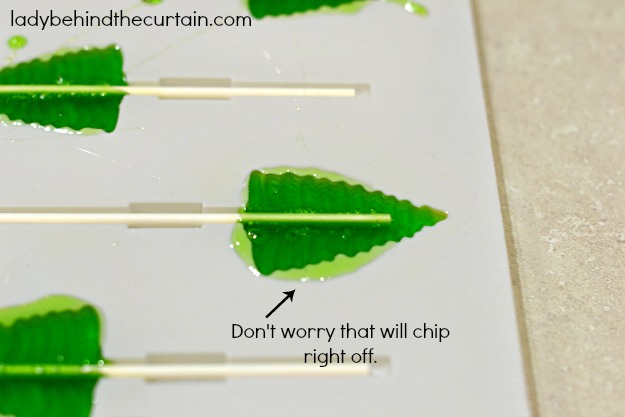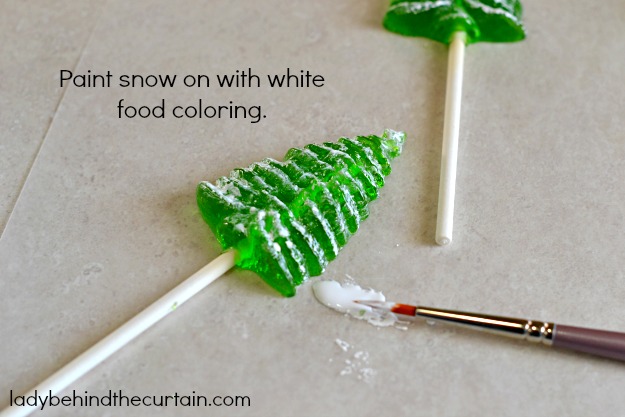 —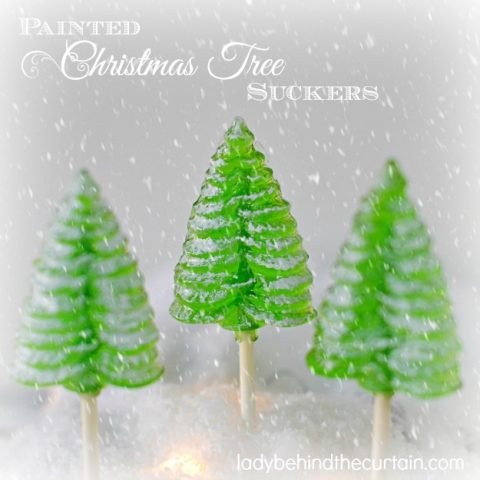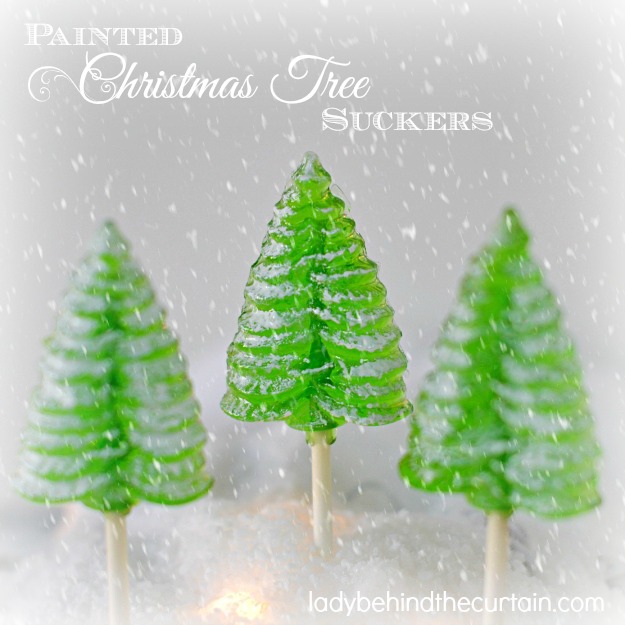 Painted Christmas Tree Suckers
Ingredients
1 cup granulated sugar
1/3 cup light corn syrup
1/3 cup water
green food coloring
10 drops key lime oil
lollipop mold
lollipop sticks
non stick cooking spray
Instructions
Spray your lollipop mold with non stick cooking spray, place lollipop sticks into candy mold and set aside.
In a small saucepan, mix together sugar, corn syrup and water.
Insert a candy thermometer.
Bring to a boil over medium-high heat without stirring.
When the temperature reaches a soft crack stage add the food coloring. (This will take about 12 minutes)
Gently swirl the pan to mix in the color or stir.
Continue to cook the syrup until the mixture reaches 300 degrees (hard crack). (This will take another 3 to 5 minutes)
Take the pan off the heat and stir in the key lime oil.
Carefully pour into molds.
Cool completely before removing candy from the molds.
TIP: If some of the candy sticks to the mold and you have a uneven look. Just dampen a paper towel and rub the area until it looks even or if you over flow the candy mold just trim the cooled candy with scissors.
 MORE CHRISTMAS IDEAS FOR KIDS
1.  KID'S SWEET DREAMS CHRISTMAS TABLE  2. HOMEMADE CHRISTMAS GUMDROPS  3. BUDDY THE ELF CHRISTMAS TABLE