Painted Christmas Tree Suckers
Reminiscent of the old fashioned suckers.  That's what these Painted Christmas Tree Suckers remind me of.  I remember when I was a little girl I loved enjoying a red Santa sucker that was simply decorated with a swipe of white.  Perfect for a stocking stuffer or a fun Secret Santa gift.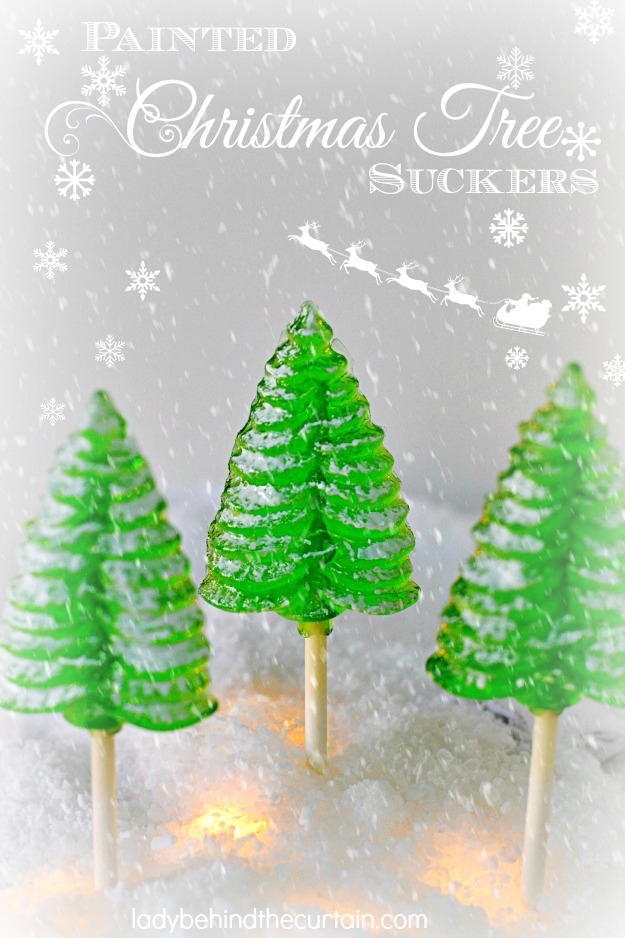 These Painted Christmas Tree Suckers can be made in any flavor. I chose to flavor mine with Key Lime Natural Oil Flavoring from LorAnn Oils.  I also tented the candy with green gel food coloring.
To get the fresh snow look I used a paint brush and white gel food coloring I painted snow on tops of the tree branches.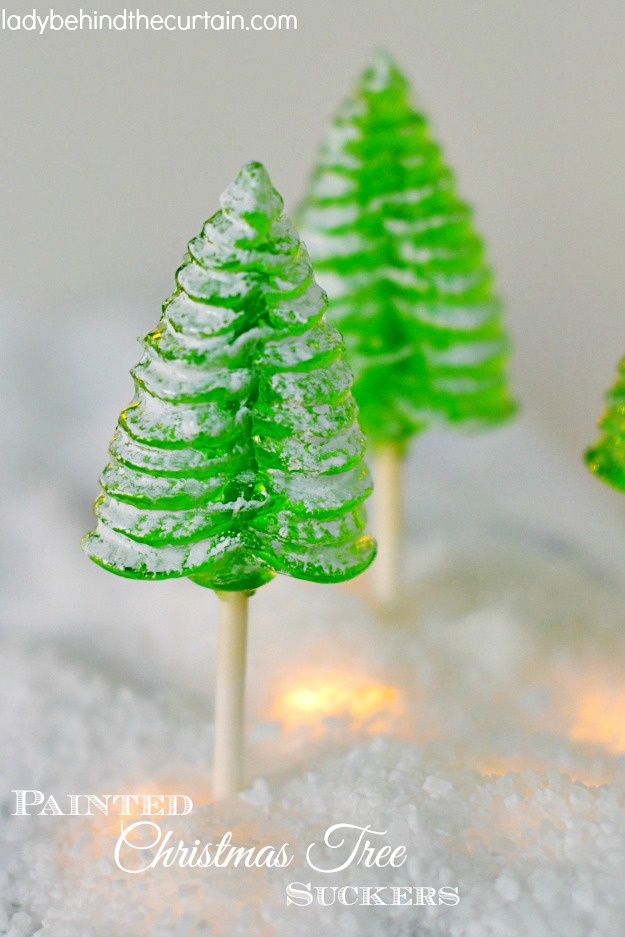 HERE is where you can purchase a Hard Candy Christmas Tree Mold.
Have you ever made suckers/lollipops?  They are super easy as long as you have a candy thermometer.  You don't even need a mold.  I didn't use one to make my Sriracha Suckers.
HERE'S A LITTLE BIT ABOUT HOW TO MAKE YOUR OWN SUCKERS.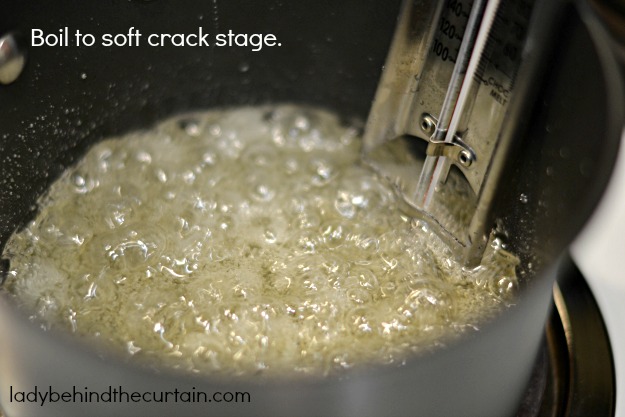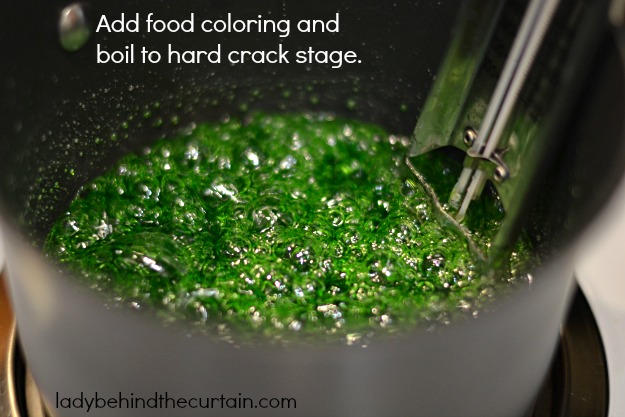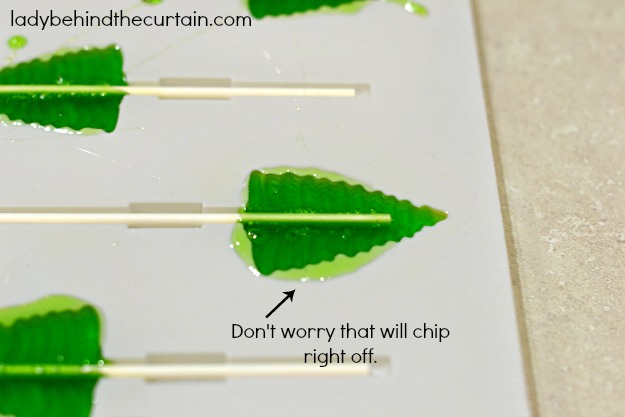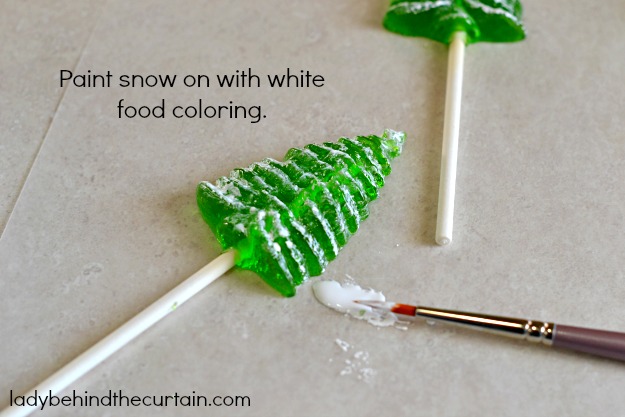 —
 MORE CHRISTMAS IDEAS FOR KIDS
1.  KID'S SWEET DREAMS CHRISTMAS TABLE  2. HOMEMADE CHRISTMAS GUMDROPS  3. BUDDY THE ELF CHRISTMAS TABLE