These Lemon Dream Cookies are a buttery cookie with a luscious lemon filling that is simply hard to resist!  These cookies really should be titled Melt In Your Mouth Lemon Dream Cookies but I thought that title was a tad too long.  Seriously, these cookies really do melt in you mouth and you can't go wrong with a dollop of lemon curd on top.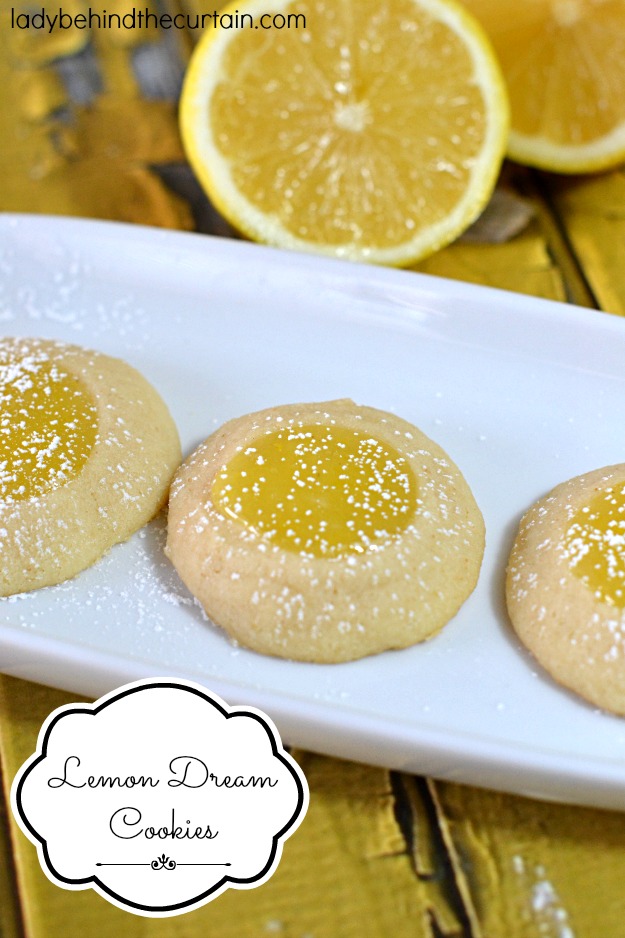 Snuggle up to the fire with your favorite cup of tea and treat yourself to these cookies.  Not too sweet with just the right amount of lemon.
Perfect for your dessert table or to take to a holiday party.
NOT JUST FOR THE HOLIDAYS…these Lemon Dream Cookies also make awesome Spring Cookies.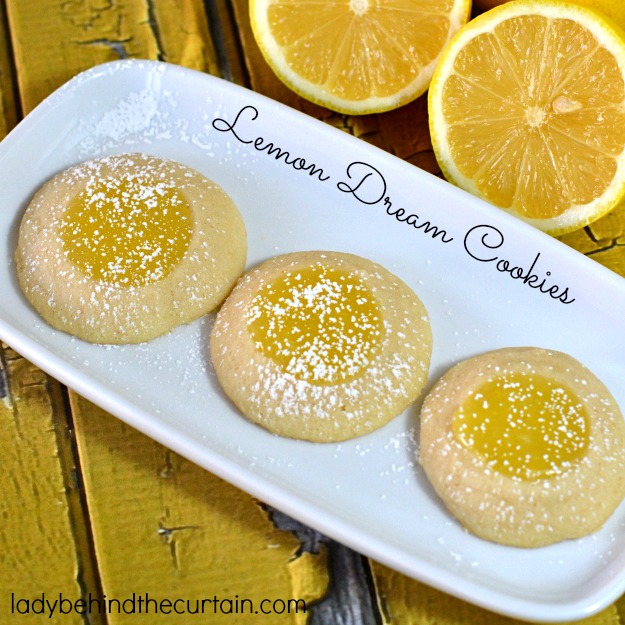 Press the end of a wooden spoon into the center of each cookie and make a large well.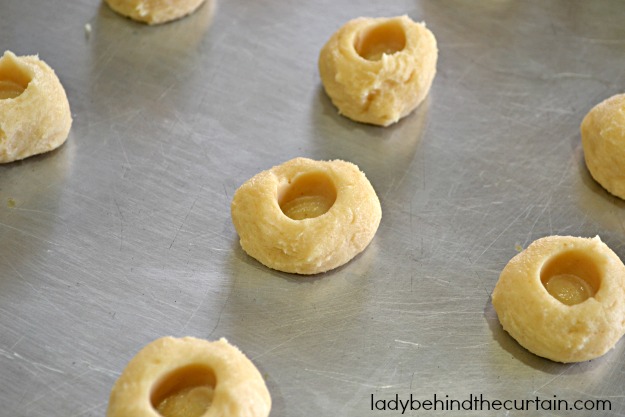 After baking.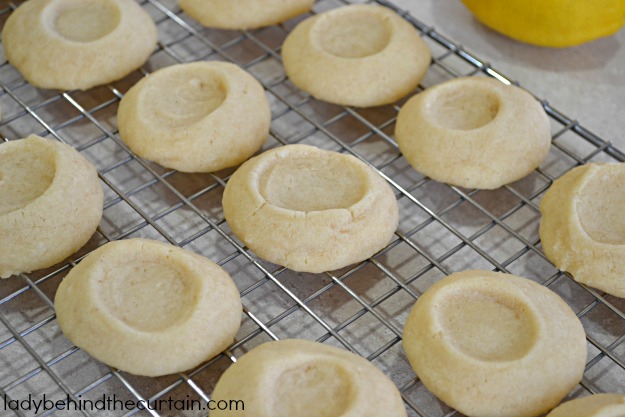 Don't forget to pin these Lemon Dream Cookies to your Cookie/Holiday boards!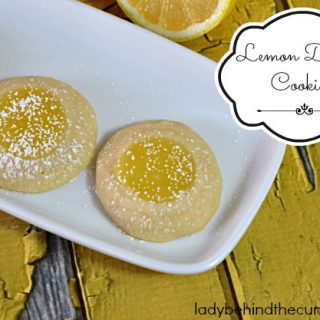 Lemon Dream Cookies
Ingredients
For the Cookies:
1 cup butter, softened
1/3 cup confectioners' sugar
1 teaspoon vanilla extract
1 2/3 cups all-purpose flour
For the Filling:
2/3 cup granulated sugar
1 1/2 teaspoons cornstarch
1 teaspoon grated lemon peel
1/4 teaspoon salt
1 egg, beaten
3 tablespoons lemon juice
1 tablespoon butter, melted
Instructions
For the Cookies:
In a small mixing bowl, cream butter and confectioners' sugar.
Beat in vanilla.
Gradually add flour.
Cover and refrigerate for 30 minutes or until easy to handle.
Preheat oven to 350 degrees.
Roll into 1-in. balls.
Place 1 in. apart on ungreased baking sheets.
Using the end of a wooden spoon handle, make an indentation in the center of each.
Bake for 12-14 minutes or until lightly browned.
Remove to wire racks to cool.
For the Filling:
Combine the sugar, cornstarch, lemon peel and salt in a saucepan.
Stir in egg, lemon juice and butter until smooth.
Cook over medium-high heat until thickened.
Reduce heat; cook and stir 2 minutes longer.
Cool and spoon 1/2 teaspoon into each cookie.
Optional: Dust with confectioners' sugar.
MORE COOKIE RECIPES
1. BROWN BUTTER COOKIES WITH AN EGGNOG FUDGE CENTER  2. NO BAKE DISAPPEAR COOKIES  3. OUTRAGEOUS CHOCOLATE CHIP COOKIES