Valentine's Day Cupcake Party Favor
Valentine's Day Cupcake Party Favor | In a pinch for a cute and easy Valentine's Day party favor?  No baking involved!  Just store bought cupcakes presented in a fun and cute way.  Sure you can just hand out cupcakes as a party favor but why not make it a little special by putting it in the lid of a jar.
I found my jars at Hobby Lobby.  First you'll need to check and make sure the jar will easily fit over the cupcake.  The way I did this was to take a mini cupcake liner to the store with me.
A FUN WAY TO SAY "THANK YOU" FOR COMING TO MY PARTY!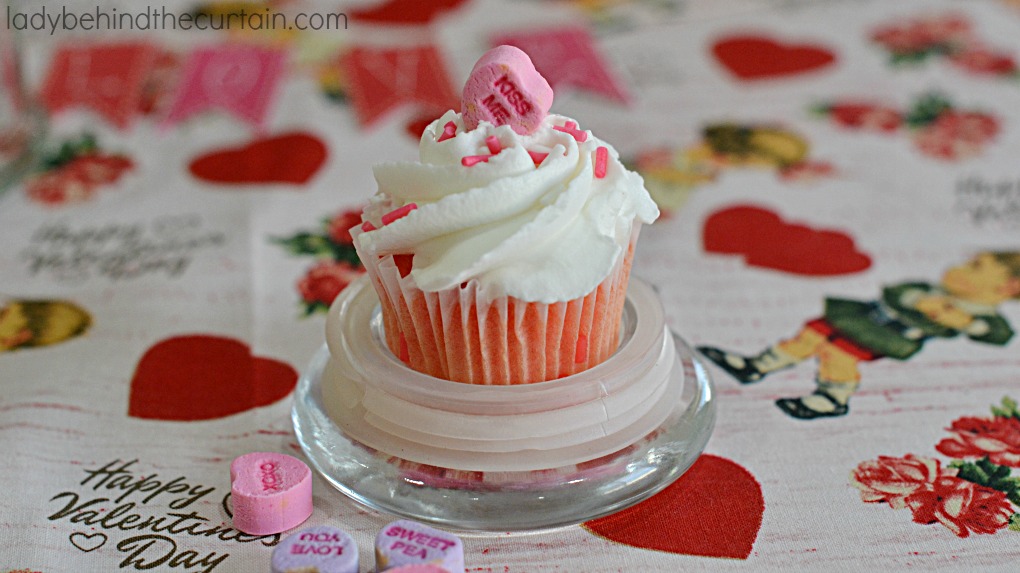 Your guests can take home the party favor, enjoy the cupcake, and re purpose the jar!  For instance, candy for their desk.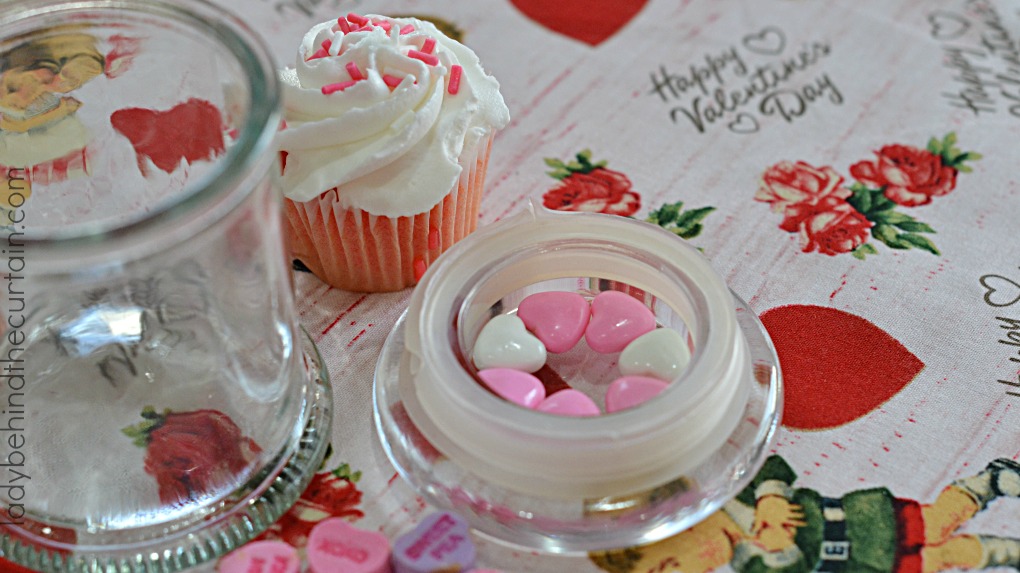 Valentine's Day Cupcake Party Favor Supplies
mini cupcakes (store bought)
cupcake topper (conversation hearts)
glass jars (Hobby Lobby)
twine
x-small blank tags (Hobby Lobby)
heart brads (Hobby Lobby)
rubber stamps
stamp pad
small hole punch
little candies to elevate the cupcake
Directions
Add a conversation heart to the top of each mini cupcake.  Pour a few small candies or sprinkle into the bottom of the lid (this will help elevate the cupcake).  Carefully screw the jar to the lid.  Make your tag.  I used rubber stamps for the words.  (You could hand write your message.)  I also embellished with heart shaped brads and tied on the tags with red and white twine.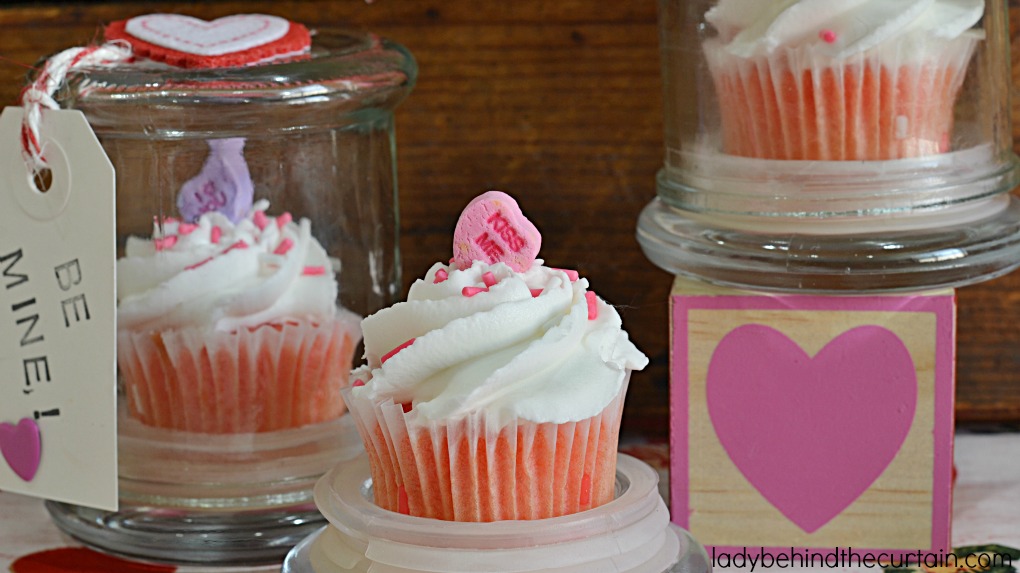 MORE GREAT PARTY FAVOR IDEAS
FUDGE FILLED HEARTS  2. DIY VALENTINE POCKETS  3. ONCE UPON A TIME COOKIE PARTY FAVOR