A Country Winter Wonderland Christmas Table
A Country Winter Wonderland Christmas Table |  I like casual entertaining.  Nothing fancy on the table.  Things I find around the house and homemade decor.  I love the cozy warm and homey feeling country decor brings to a table. I had no idea what my theme would be this year.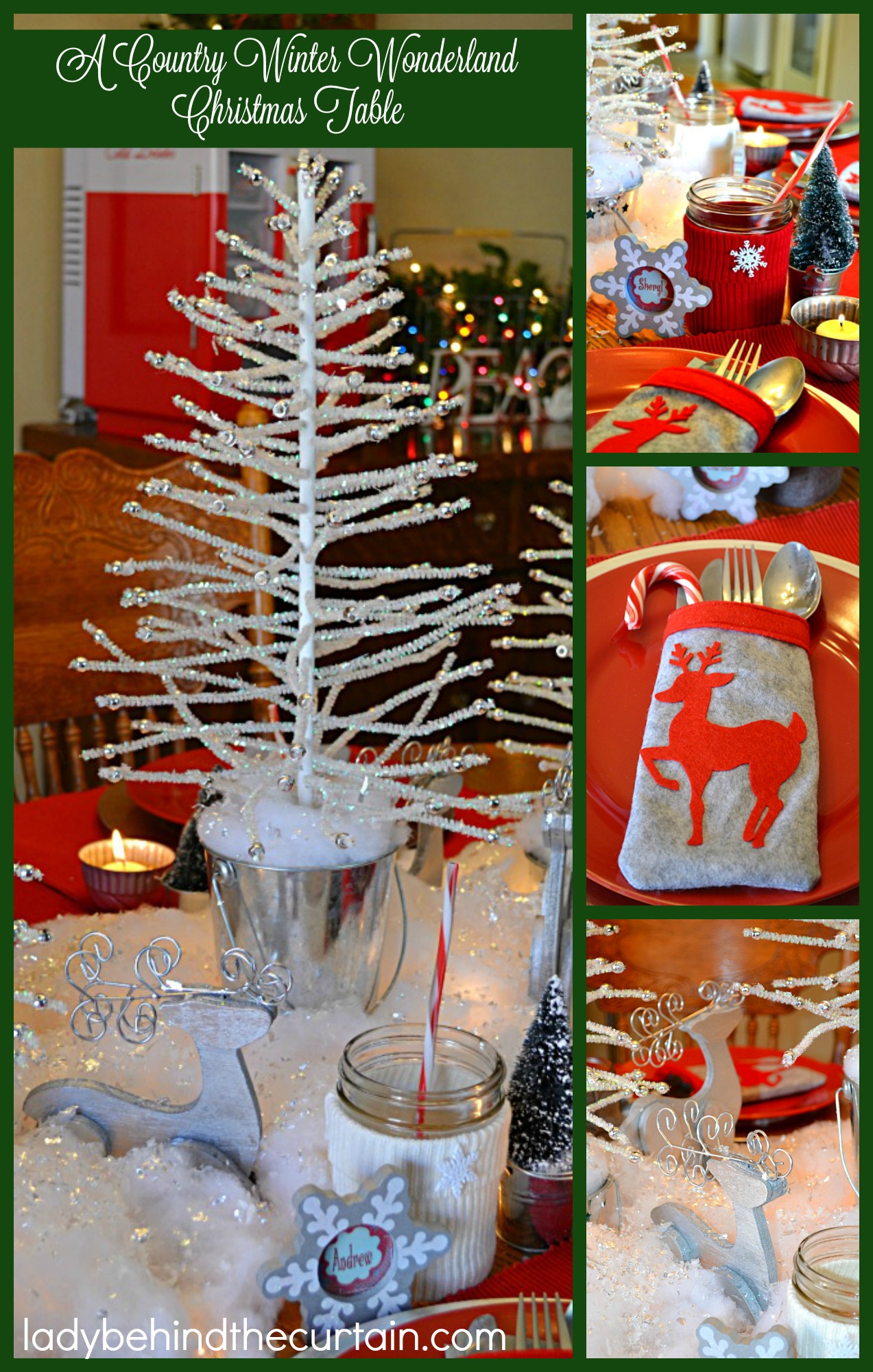 The inspiration piece for my table this year was a gift bag I found in the dollar section at Target.  I don't know why I just loved the simplicity of it and the colors.  The first thing that came to mind was that I could create a cute SILVERWARE POCKET with it.  HERE is how I made it.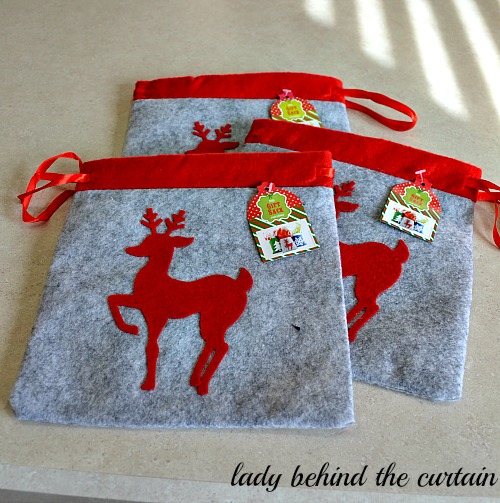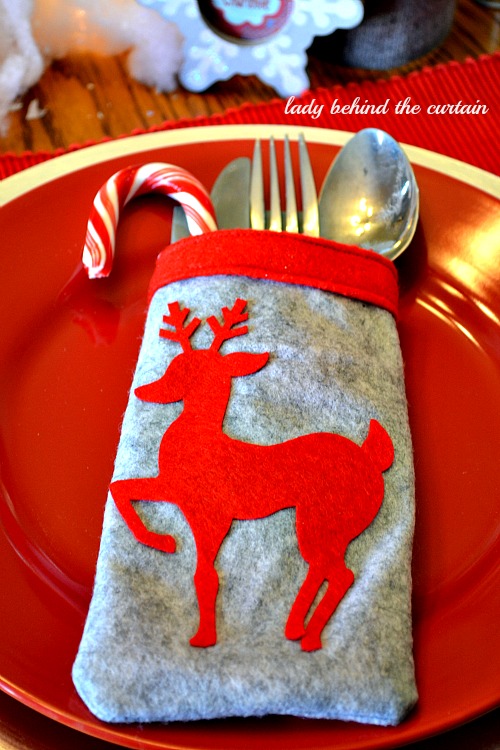 I also found silver snowflake frame ornaments and thought those would be perfect as place cards.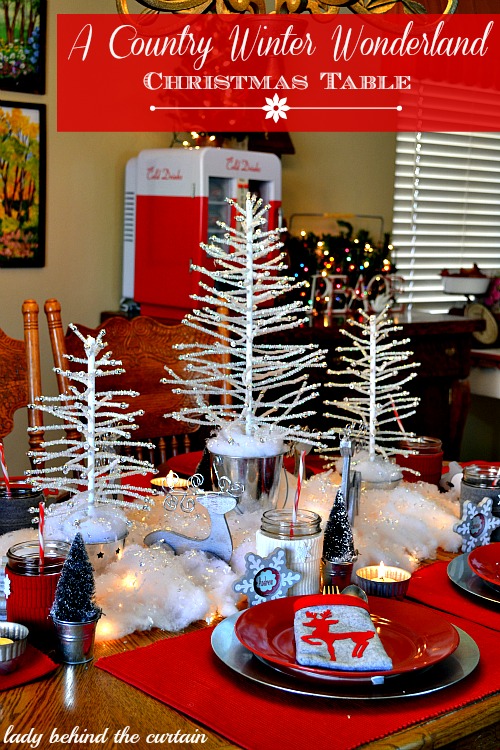 I cleaned out my closet the other day and found some old sweaters I hadn't worn in a few years.  So I cut the sleeve off and made cozies out of them. Everyone gets their own Christmas tree and jello mold with a candle.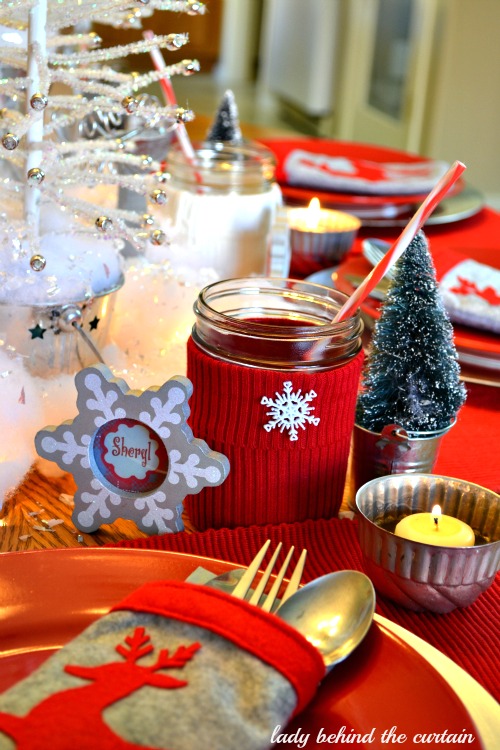 The CENTERPIECE was by far my favorite that I've ever created.  First I made the CHENILLE TREES.  HERE is how I made them.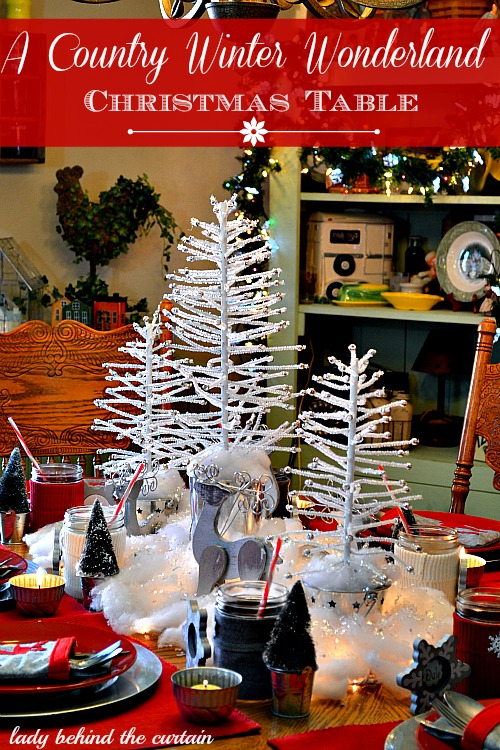 Then I found wood and metal deer.  I spray painted them silver to match my color scheme.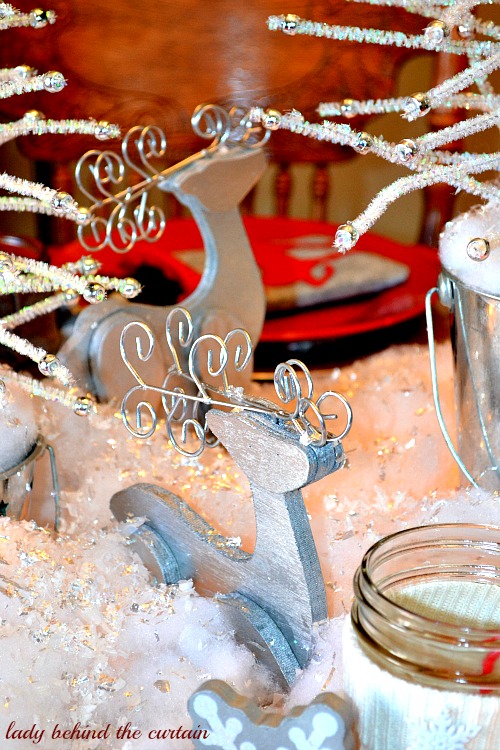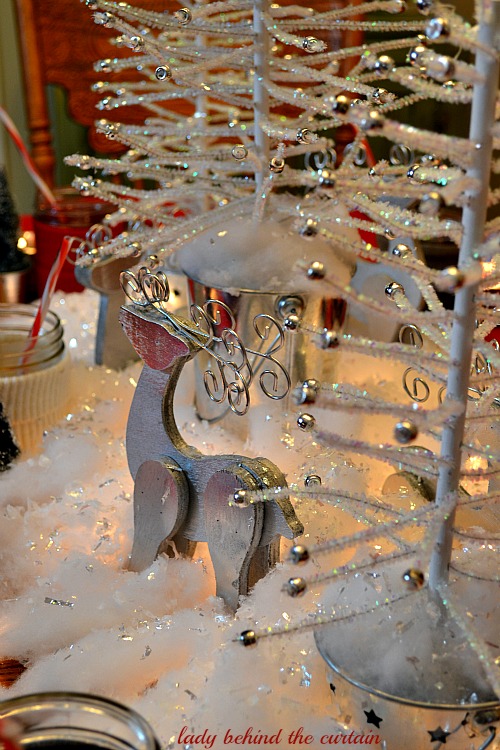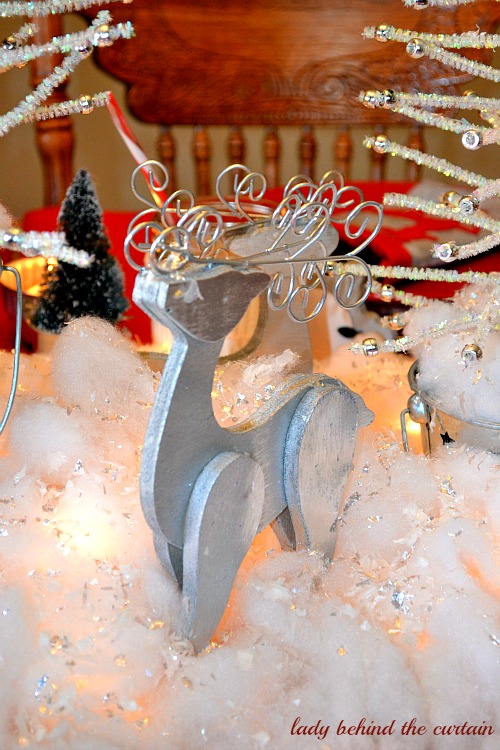 Lastly I added white lights, white fiber fill and sprinkled EVERYTHING  with snow!
Last year it all started with some mini stockings in red and blue that I found at the Dollar Tree.  That find helped me create my A SIMPLE COUNTRY TABLE.  Once you find that one thing you like then you can run with it.