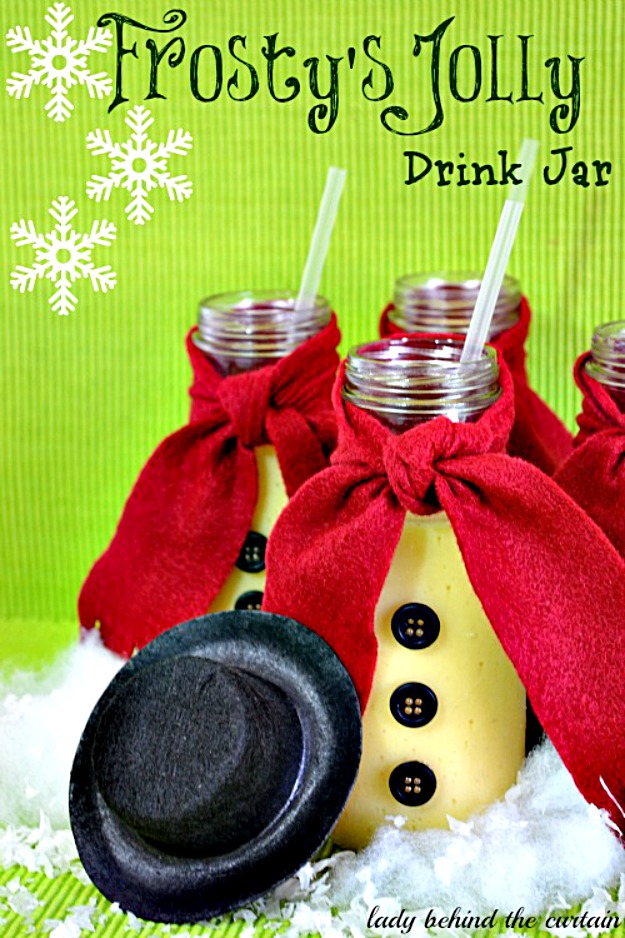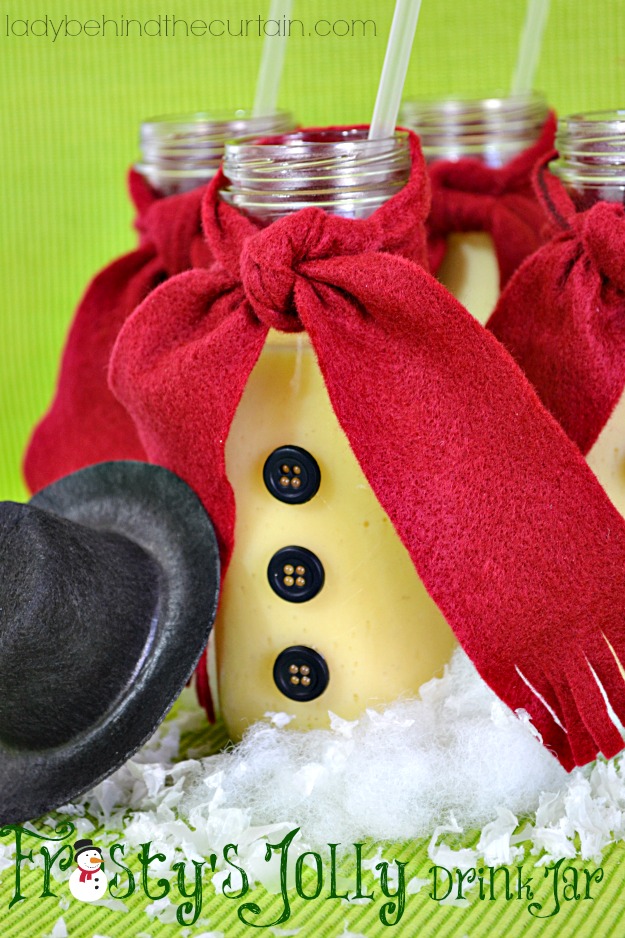 Add fun to a cookie exchange party or a kids Christmas table with this cute FROSTY'S JOLLY DRINK JAR!  This idea was inspired by a photo I saw at Pottery Barn Kids.
Frosty's Jolly Drink Jar Supplies
glass  bottles (Starbucks Frappuccino bottles)
felt (color of your choice)
black buttons
glue gun
straws
beverage to fill bottles ( I used eggnog)
mini felt black top hats (optional)
Directions
Wash, clean and take off labels on bottles.  (I used goo gone)  Cut felt into strips, tie around the neck of the bottle, trim so the scarf doesn't touch the table and cut fringe.  Hot glue the buttons down the center of the bottle.  Fill bottles, add a straw and a mini top hat.  (I found my hat at Michale's) NOTE:  The hat looks adorable perched on the straw.