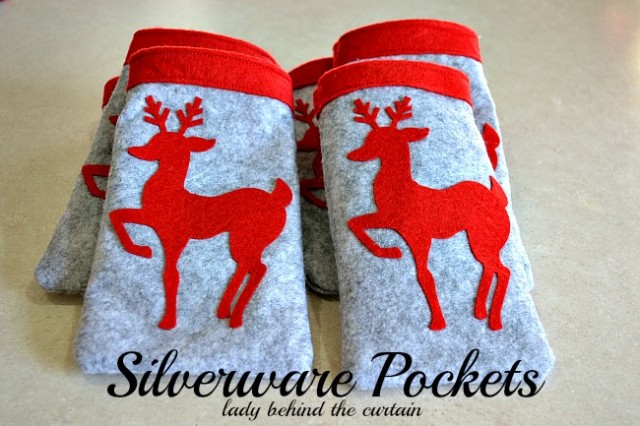 Dress up your holiday table with these cheap and easy silverware pockets.
Silverware Pockets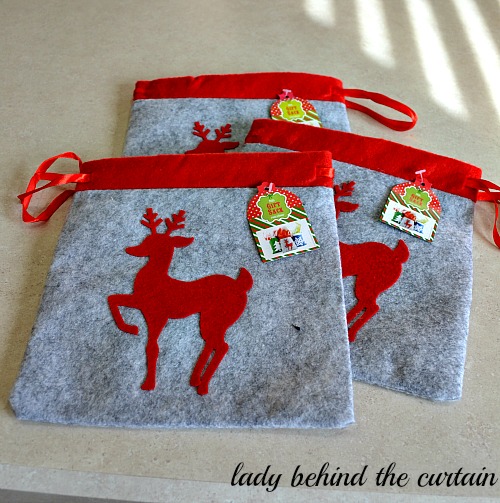 Supplies
6 felt gift bags from the dollar section at Target
sewing machine
matching thread
Directions
Because the height of the gift bag was too high I folded over the top and double stitched it.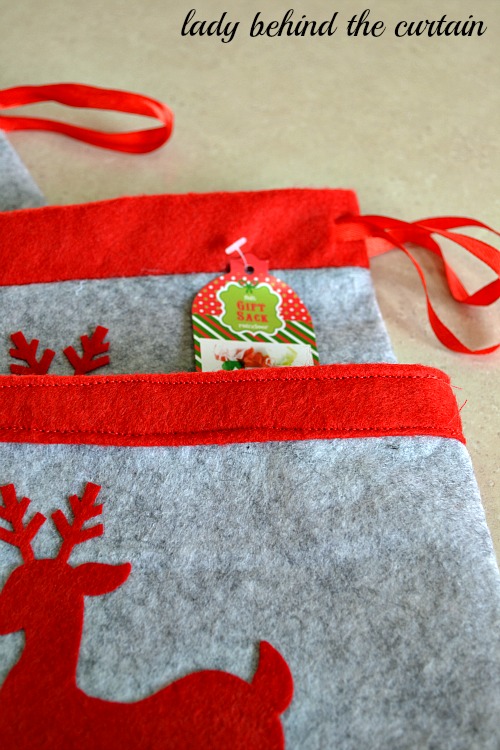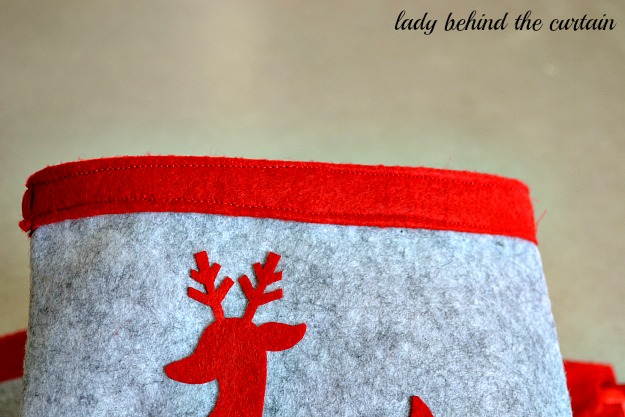 Measure how wide you want the silverware holder to be by placing the silverware in the bag and measuring.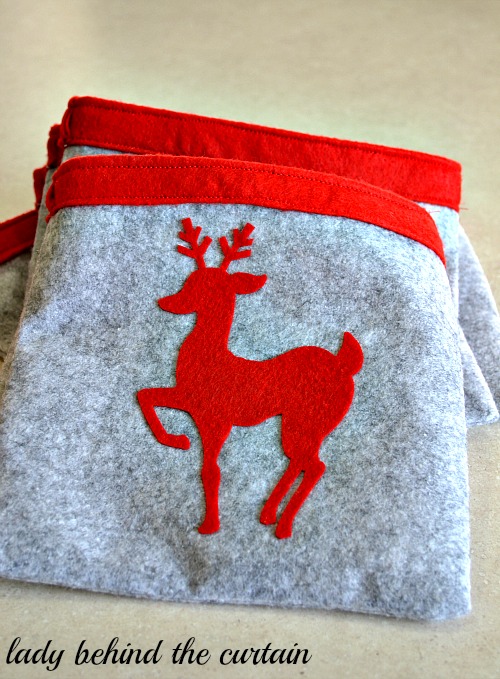 Turn the fabric wrong side outers, stitch up the sides, trim the excess fabric,  and the turn the fabric to right side out.  I took me only an hour to make 6.  It's that easy!  This is a LBC original!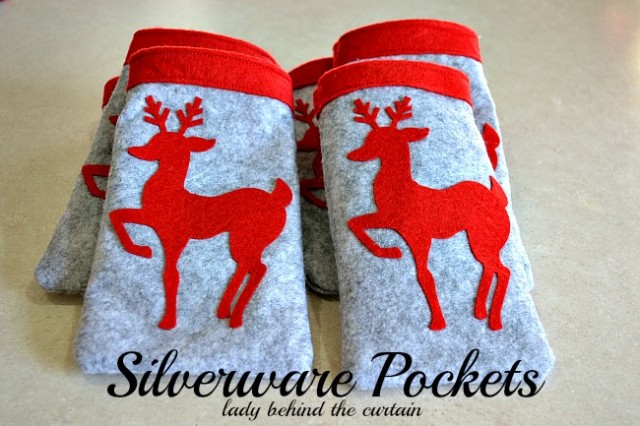 I SHARED THIS IDEA AT THESE PARTIES !