A Day at the Beach Pudding Dessert
A Day at the Beach Pudding Dessert:  A fluffy cream dessert made with cream cheese, pudding and cool whip.  Perfect for a beach theme party.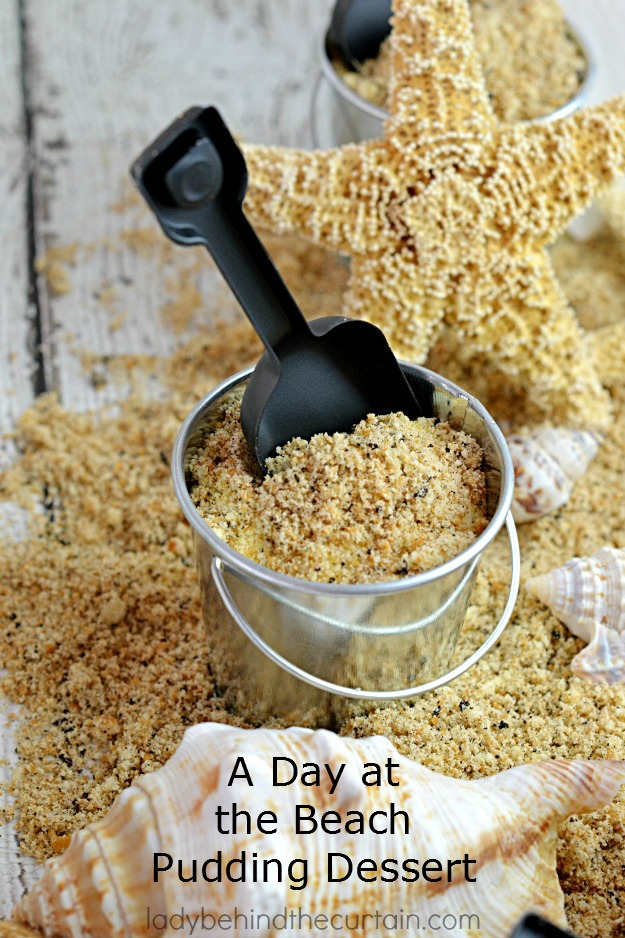 Not only is this dessert fun to look at it's also yummy to eat.  Not just for a party.  Is your vacation somewhere with a beach?  Celebrate your upcoming vacation with this A Day at the Beach Pudding Dessert!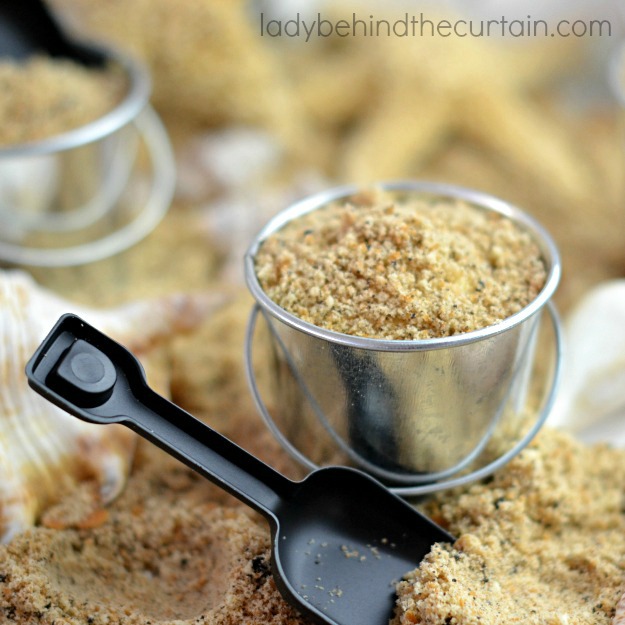 I chose to put my desserts into small metal pails.  Double the recipe and put it into a large sand bucket!  To add to the look don't forget to stick the shovel in the top!  The buckets I used are 3 ounces along with some cute mini shovels.  Wondering how I got the sand to look to authentic?  I ground up Vanilla Wafers with a couple of Oreo Cookies.  I love how it turned out. ♥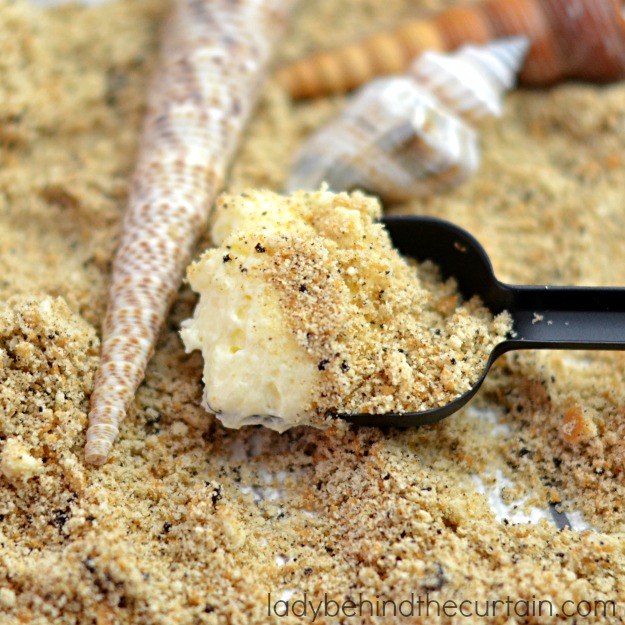 I also found some amazing disposable mini shovels from Factory Direct Craft.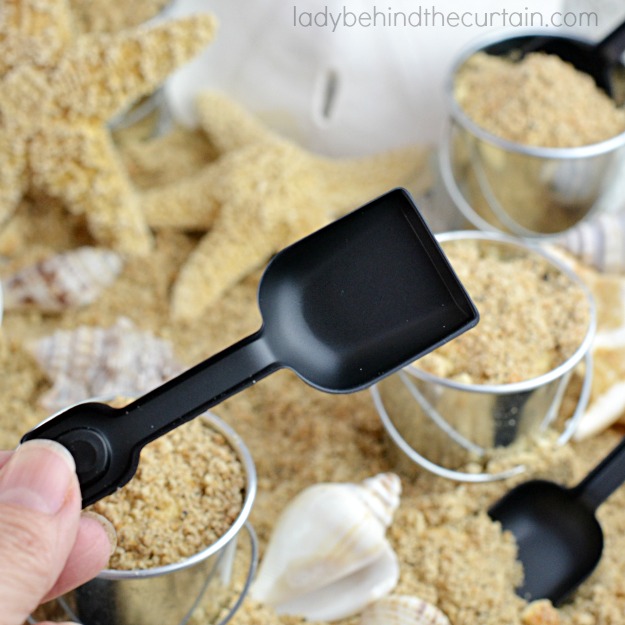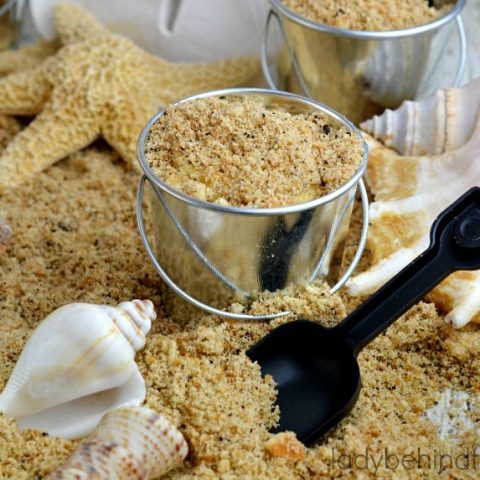 A Day at the Beach Pudding Dessert
Yield:
Fills 10 (3 ounce) buckets
Ingredients
For the Sand:
6 ounces vanilla wafers (before grinding)
2 Oreo cookies
For the Filling:
2 tablespoons butter, softened
4 ounces cream cheese, softened
2/3 cup confectioners' sugar
1 (3.4 ounce) vanilla pudding mix
1 1/2 cups milk
6 ounce cool whip, thawed
Instructions
For the Sand:
Add the wafers and Oreo cookies to a food processor and pulse until cookies are finely ground.
Take out any large pieces.
For the Filling:
In a medium bowl add the butter, cream cheese and sugar.
With a hand mixer whip until soft and fluffy.
In another bowl whisk together the pudding with the milk.
Add the pudding mix to the cream cheese mixture.
Beat until combined, fold in the cool whip.
To a 3 ounce bucket; spoon in filling and sprinkle on some of the wafer sand.
MORE SUMMER THEME PARTIES
1. FLIP FLOP AND FLAMINGOS  2. COUNTRY SHRIMP BOIL PARTY  3. SPLISH SPLASH POOL PARTY