S'mores Ice Cream Sandwich
S'mores Ice Cream Sandwich: The perfect treat when it's too hot for a campfire and you're craving a s'mores…. make it into an ice cream sandwich!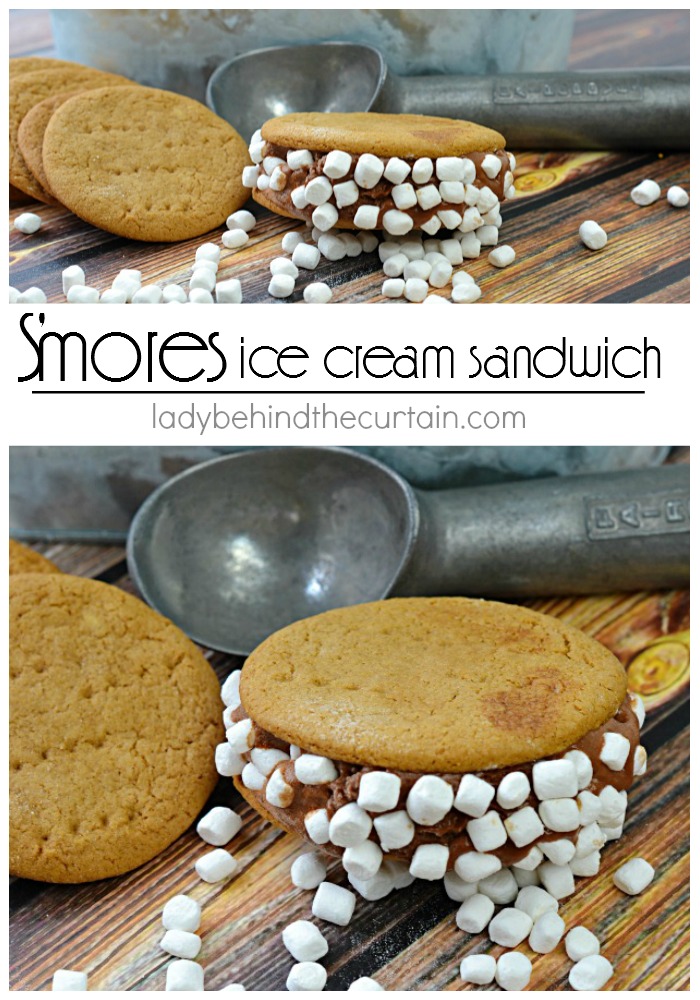 This ice cream sandwich is made with homemade Graham Cracker Cookies.  Then filled with chocolate ice cream and rolled in mini mallow bites. The perfect addition to a summer evening.  I served this fun S'mores Ice Cream Sandwich at my Red, White and Blue Ice Cream Sandwich Bar.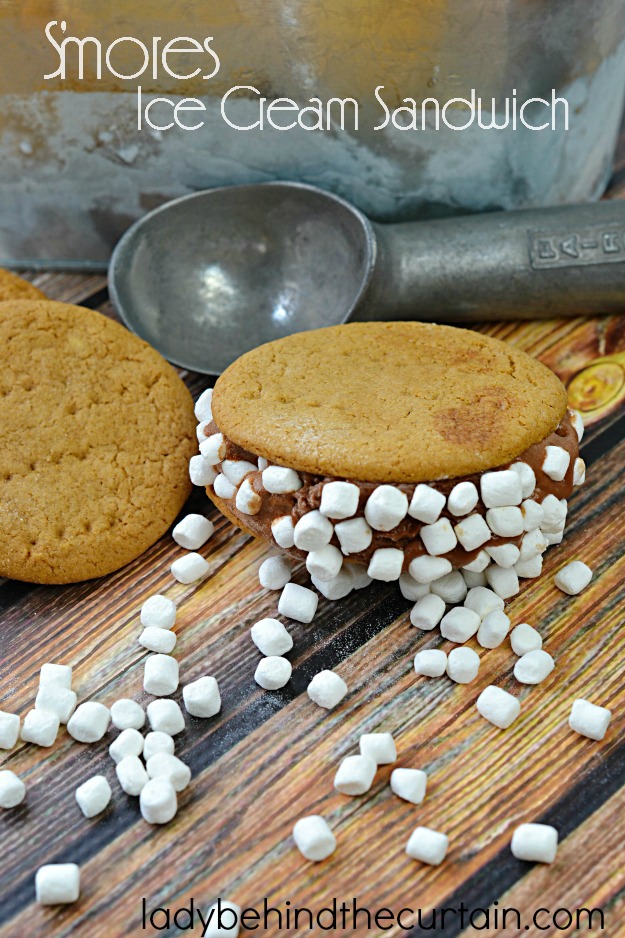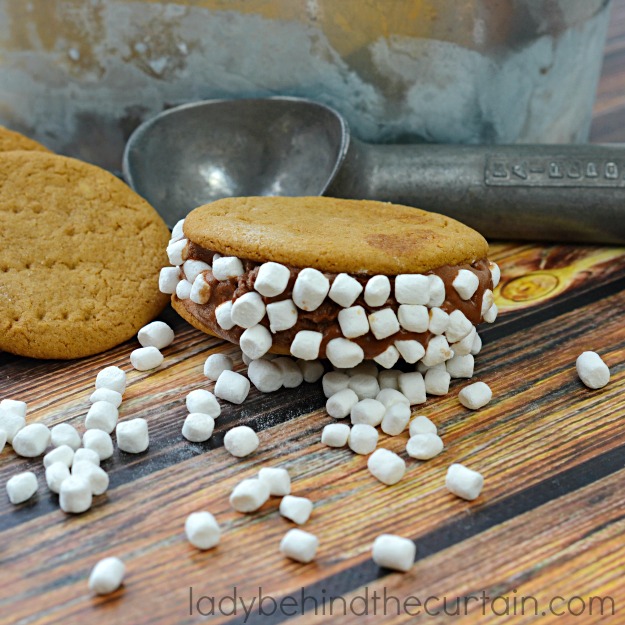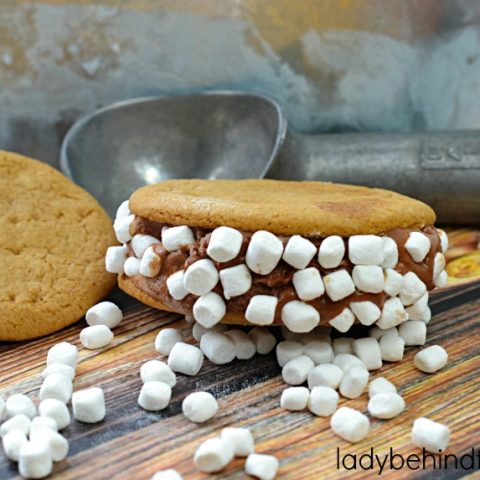 S'mores Ice Cream Sandwich
Yield:
The Graham Cracker Cookie Recipe makes 18 Sandwiches
Instructions
Add a scoop of ice cream to the flat side of a cookie, place another cookie on top and press until the ice cream slightly pushes out the edges of the cookie.
Roll in the mini mallow bites.
ICE CREAM SANDWICH RECIPES

1. ALMOND JOY ICE CREAM SANDWICH   2. ORANGE CREAMSICLE ICE CREAM SANDWICH   3. CHOCOLATE DIPPED ORANGES ICE CREAM SANDWICH