Gumball Pit Game: A find it game that older kids and younger kids will equally enjoy. Perfect for your next birthday party.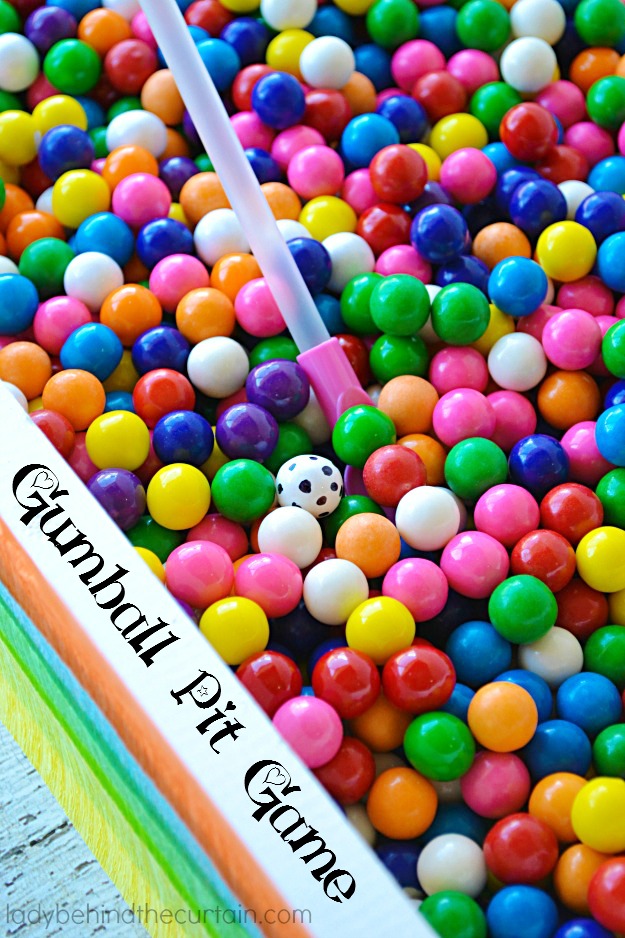 Oh my gosh the kids went crazy over this game! When my kids were little ball pits were all the rage. McDonalds had just introduced the "play area" and a ball pit was included! Now things have changed. I went to a McDonalds and their play area was full of hi tech games. All the kids did was sit around to play. I like the ones with the slides where they have to climb and play with other kids much better. This game is dedicated to when my kids were young!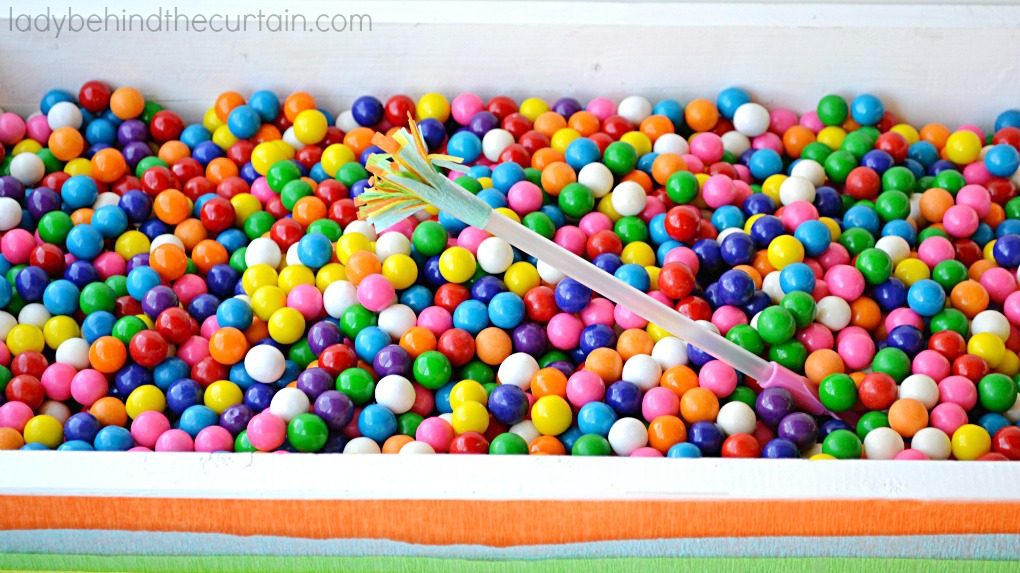 I made two pits one for the older kids and one for the younger.
For the younger kids I added several gumballs with black dots and only had the dots on the white gumballs. Then the kids (little ones) were to dig around and see how many gumballs with black dots they could find. You can decide for yourself if you want an winner or if all the kids (little ones) are winners.
For the older kids, only ONE gumball was added with black dots. I also added gumballs with colored dots to throw them off (which it did). HA! The older kids also had a time limit (you'll need a stop watch). Which frazzled them. For added drama I blew a whistle to start and end the kids turn. It was so much fun watching them get so excited that they could hardly play. Of course seeing a pit full of gumballs didn't help. The kid with the shorted time won! 😆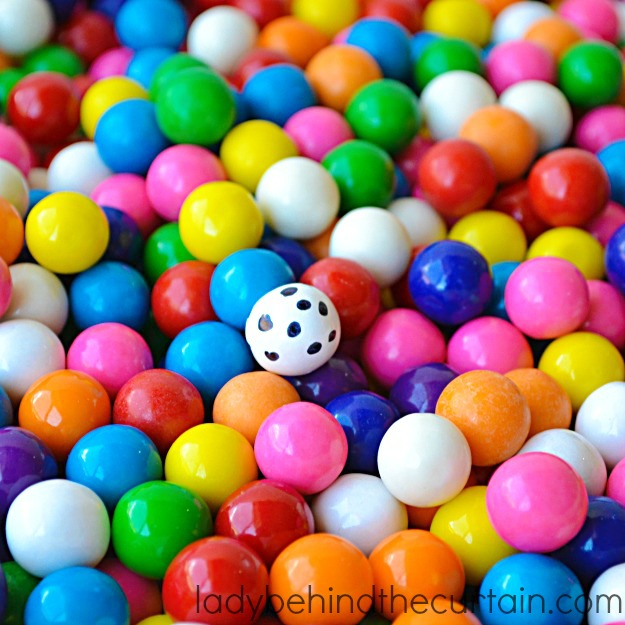 I found big bags of gumballs at Walmart for about $7. My pit is kind of big (It's what I had) so it took two bags to fill it. I put a milk shake spoon in the pit for them to dig around with.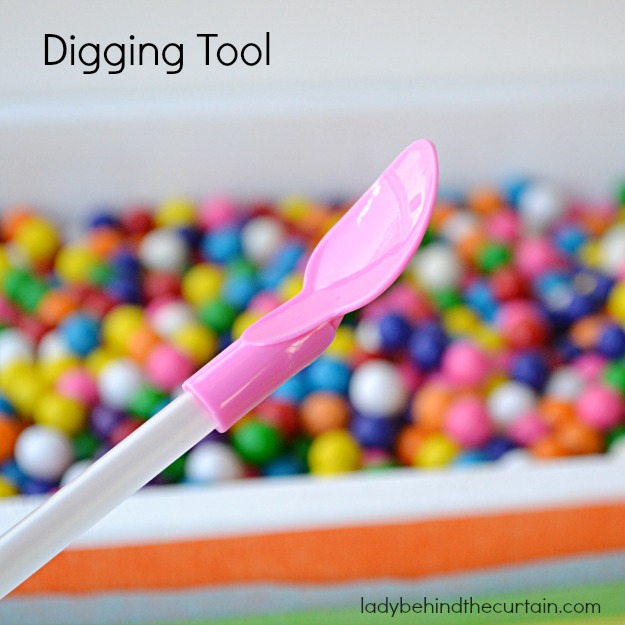 Gumball Pit Game Supplies
a gumball pit (search around your house before purchasing something)
gumballs
something for the kids to dig with
black marker
Optional: stop watch and whistle
Directions
Fill your pit with gumballs. Choose several white gumballs and draw black dots or for the older kids only choose one. If you choose you can also add colored dots to some other gumballs to throw the older kids off.
MORE FUN GAME IDEAS
1. TINK'S LOST THINGS GAME 2. GUMBALL SHOOTER COMPETITION GAME 3. CATCHING MORNING DEW DROPS GAME