Antipasto Salad on a Skewer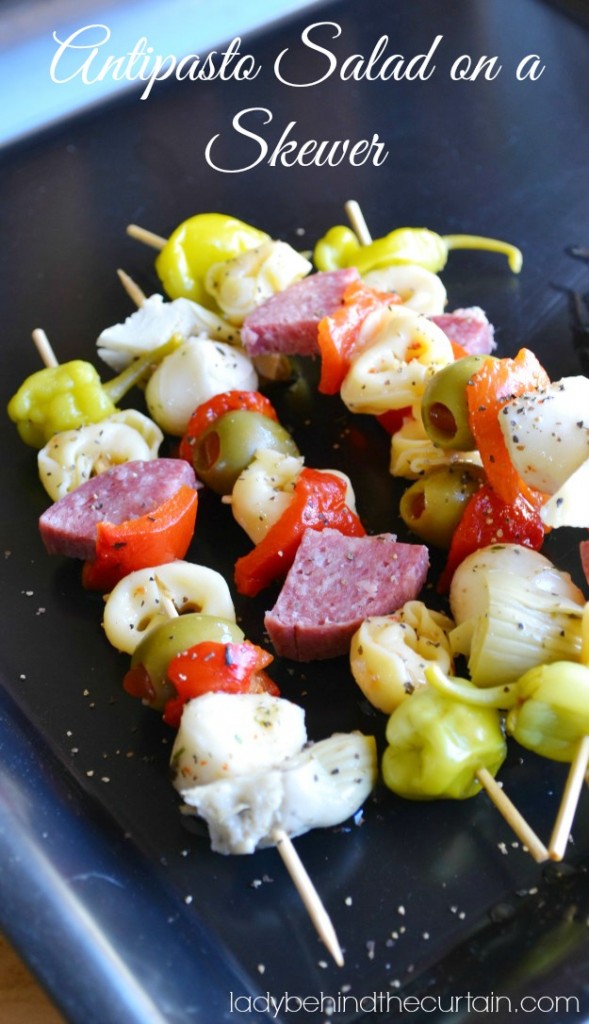 During the Holiday Season life can get a little crazy.  That's why I love having antipasto salad on a skewer in the refrigerator ready for a quick grab and go meal.
I could hardly wait to get started so I went to Safeway and picked up the items I needed to make this delicious on the go meal.  The first ingredient on my list was Barilla Tortellini three Cheese Pasta.  I knew the pasta would add great flavor and texture to my Antipasto Salad on a Skewer.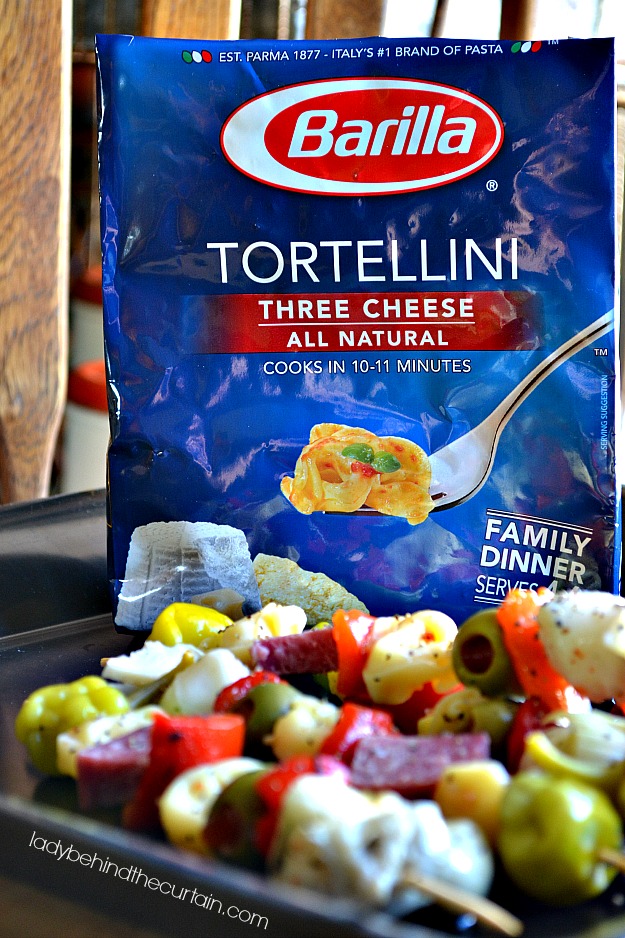 These skewers are full of marinated flavor and would also be a wonderful appetizer for your Holiday or New Year's Eve party.
There were two Barilla Tortellini flavors to choose from,  Cheese and Spinach or Three Cheese.  I thought the Barilla Tortellini Three Cheese would add just the right amount of flavor to my skewers.