Cherry Peach Pops:  Full of nutritious juice and the perfect treat for those hot summer days.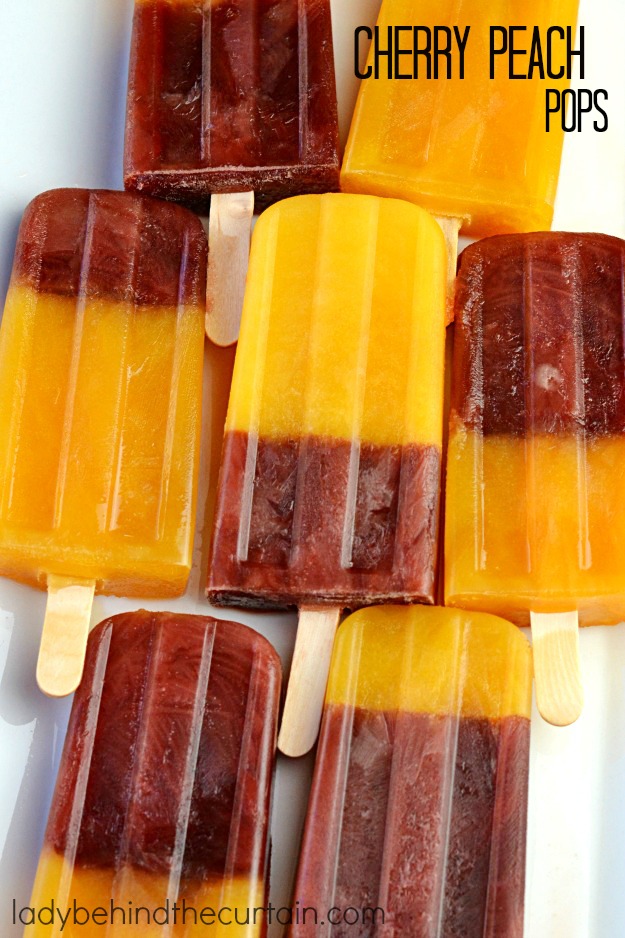 Bring the ice cream truck to your freezer with these easy to make pops.  Does the ice cream truck still cruise your neighborhood?  If so you are lucky.  It's just something about getting ice cream from a truck that makes it so special.  We don't have an ice cream truck visit our neighborhood anymore but that doesn't stop me from making fun pops!  Like these Cherry Peach Pops!  If you have picky eaters and the thought of eating a piece of fruit sends them into a live or die situation.  Simply make your own by combining their favorite fruit juices.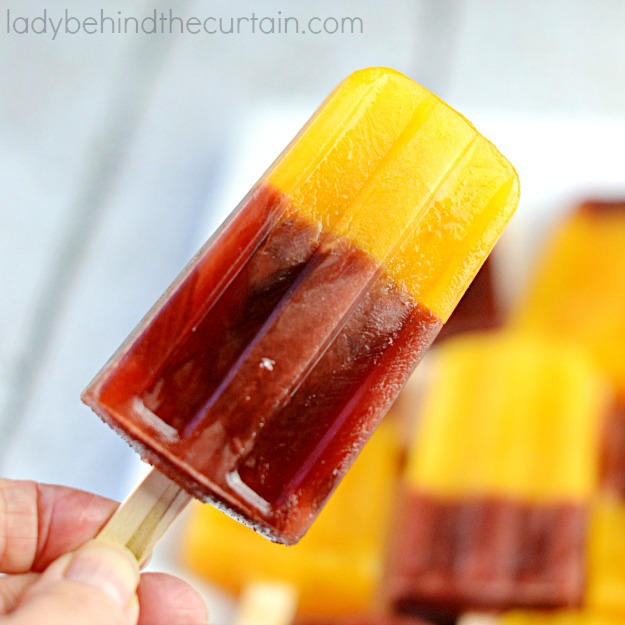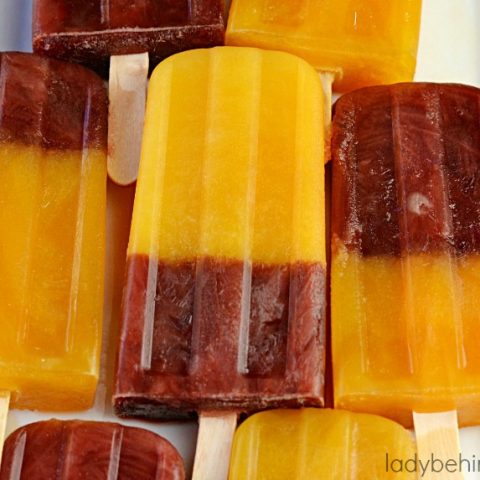 Cherry Peach Pops
Ingredients
1 1/2 cups sour cherry juice
3 tablespoons superfine sugar
1 1/2 cups peach nectar
Instructions
Combine the cherry juice with the sugar; whisk until the sugar is dissolved.
Pour half of the cherry juice into 3 or 4 of the pop molds, filling them to varying heights.
Pour half of the peach nectar into a set of different 3 or 4 pop molds, filling them in varying heights.
Freeze 2 hours.
Fill the cherry pops with peach nectar and fill the peach pops with cherry juice.
Insert the wooden sticks and freeze until solid (at least 2 hours or overnight).
To release pop, run the mold under warm water.
MORE POPSICLE RECIPES
1. FRUIT PUNCH POPSICLES  2. ORANGE CREAM POPS  3. ORGANIC STRAWBERRY LEMONADE POPS