Lemon Blueberry Pie Ice Cream
This Lemon Blueberry Pie Ice Cream has everything you love about pie and more.  The base is a creamy lemon ice cream with swirls of blueberry pie filling and chunks of pie crust.  Time to cool down for summer with this refreshing ice cream.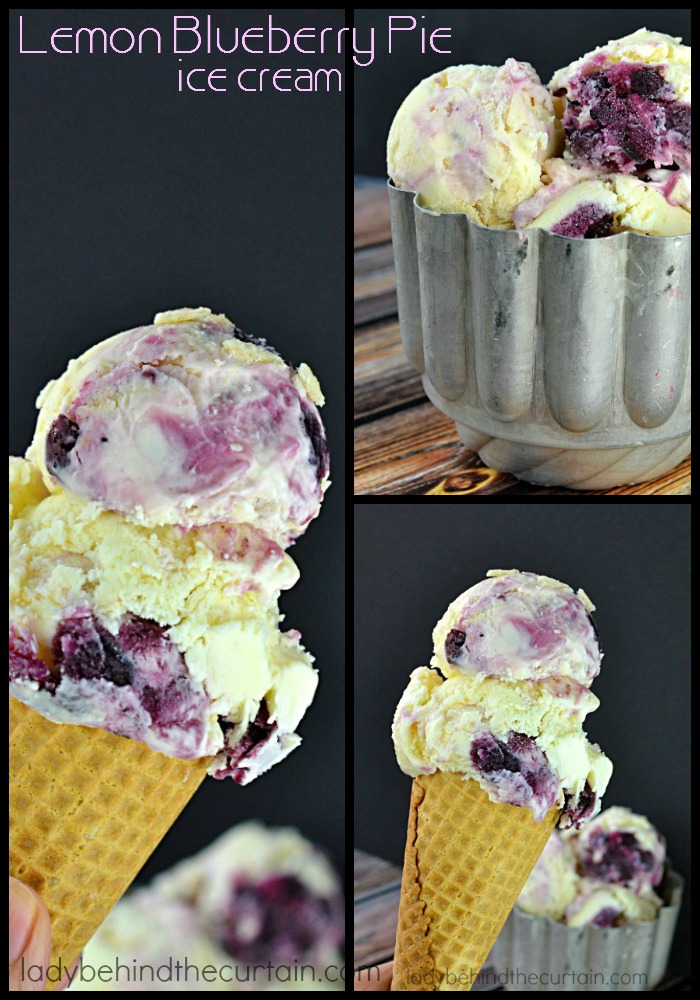 Pucker up!  This ice cream is tart, sweet and creamy all at the same time.  Are you looking for a new flavor of ice cream?  Look no further this is the ice cream of your dreams.  Are you planning a backyard cookout?  Put those warm summer breezes to rest and serve ice cream!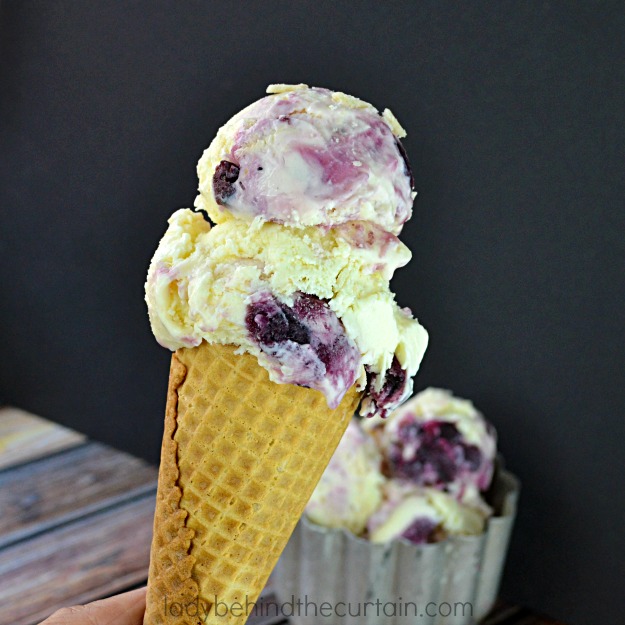 I love everything lemon and adding blueberry is an added bonus.  How about a lemon blueberry dessert table with my LEMON BLUEBERRY SWIRL CUPCAKES, BLUEBERRY LEMON PIE CUPCAKES  and BLUEBERRY LEMON TRUFFLES.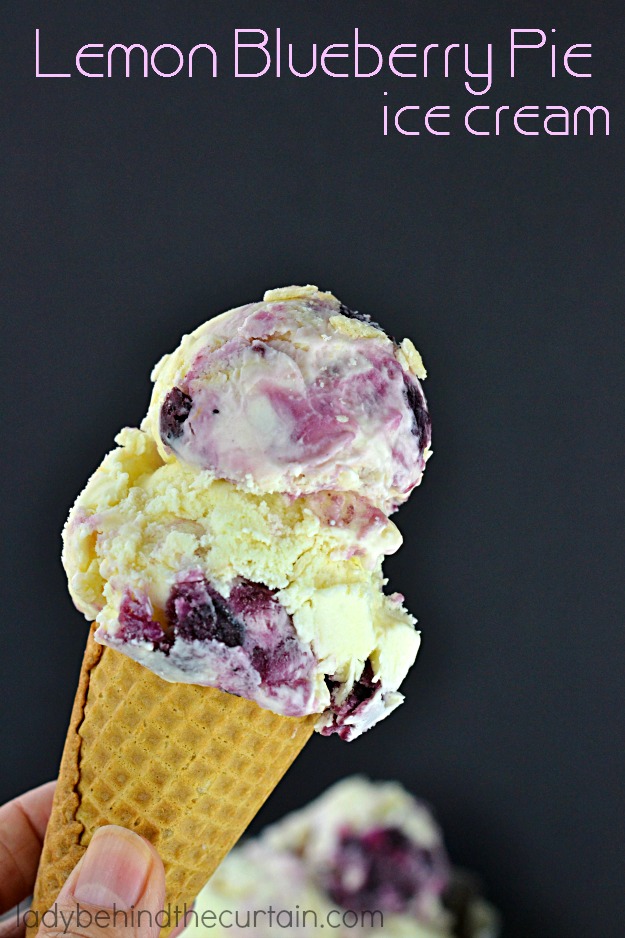 MORE ICE CREAM RECIPES

1. PEANUT BUTTER CUP ICE CREAM  2. MINT CHOCOLATE CHIP ICE CREAM  3. BANANA CREAM PIE ICE CREAM