Disclosure:  I am associated with Pillsbury through the Holiday Bloggers Event.  Pillsbury paid for my expenses and provided me with Pillsbury dough products to use while at General Mills.  All opinions are 100% mine.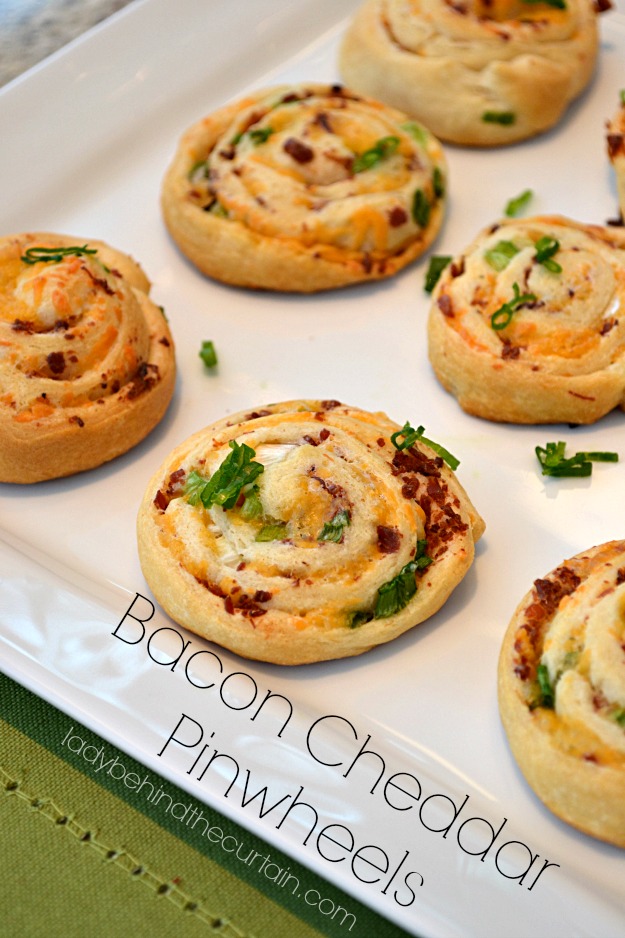 With New Year's Eve just around the corner I thought you would love these bacon cheddar pinwheels.  With only 5 ingredients they are easy to make and a real crowd pleaser.
I made these bacon cheddar pinwheels with my fellow blogger friend Heather from Heather's French Press while visiting the General Mill Headquarters in Minnesota, Minneapolis at the Pillsbury Kitchens.  Read HERE all about the Pillsbury Holiday Bloggers Event.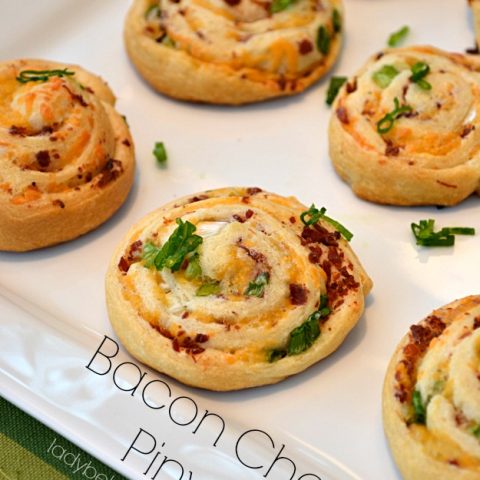 Bacon Cheddar Pinwheels
Yield:
Makes 16 Pinwheels
Ingredients
1 ( 8ounce) can Pillsbury refrigerated crescent dinner rolls or 1 (8ounce) Pillsbury Crescent Recipe Creations refrigerated seamless dough sheet
2 tablespoons ranch dressing
1/4 cup cooked real bacon pieces or 4 slices bacon, crisply cooked, crumbled
1/2 cup finely shredded Cheddar cheese (2 ounce)
1/4 cup chopped green onions (4 medium)
Instructions
Heat oven to 350 degrees.
If using crescent rolls: Unroll dough; separate into 2 long rectangles.
Press each into 12x4-inch rectangles
Spread pressing over each rectangle to edges.
Sprinkle each with bacon, Cheddar cheese and onions.
Starting with one short side, roll up each rectangle; press edge to seal.
With serrated knife, cut each roll into 8 slices; place cut side down on ungreased cookie sheet.
Bake 12 to 17 minutes or until edges are deep golden brown.
Immediately remove from cookie sheet.
Serve warm.