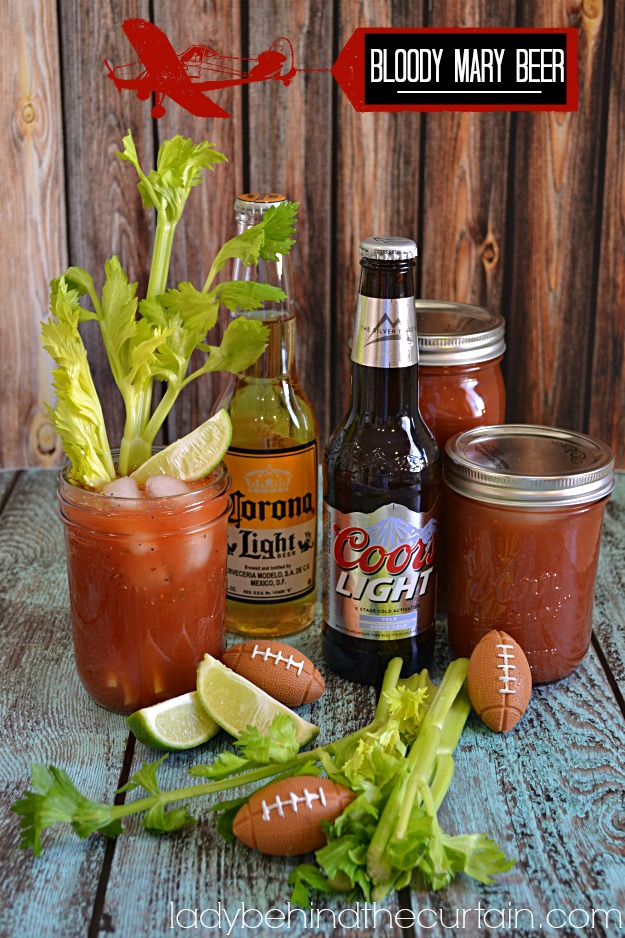 This Bloody Mary Beer is not just for at home game watchers you can also pack it up for tailgating.  Mix the juice and other ingredients, pour into a mason jar, take your favorite beer and garnishes for a fun party drink.
Serve this Bloody Mary Beer with my Pizza Dough Pretzel Bites.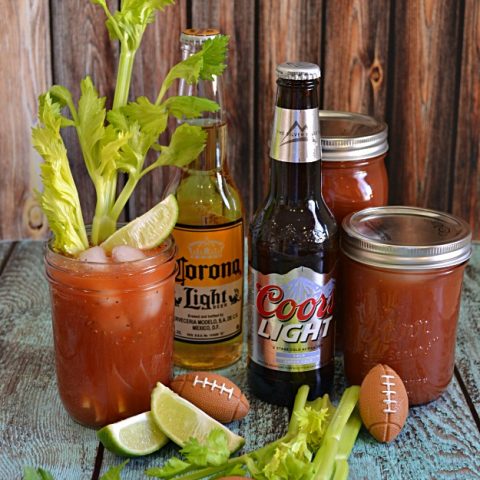 Bloody Mary Beer
Yield:
Makes 8 (10 ounce) servings
Ingredients
4 cups vegetable juice
2 tablespoons lemon juice,
4 teaspoons Worcestershire sauce
2 teaspoons celery seeds
1/4 teaspoon black pepper
Optional: 2 tablespoons horseradish
4 (12 to16 ounce) bottles or beer
garnish: celery stick, lime wedges
hot pepper sauce to taste
Instructions
The night before mix together the vegetable juice, lemon juice, Worcestershire sauce, celery seeds, black pepper and horseradish.
Cover and refrigerate overnight.
If Tailgating - Tote juice, ice cubes, beer, celery sticks and lime in an insulated cooler.
At sight, add enough ice to a 12 ounce glass to fill half way, pour in half a bottle of beer and top off with the vegetable juice mixture.
Add hot pepper sauce and garnish.