Busy Weekday Maple Sausage Pancake in a Jar
Busy Weekday Maple Sausage Pancake in a Jar | It's the little things that make your day better.  Starting with a good breakfast is one of them.  This delicious pancake starts with the ever so convenient and easy to prepare Jimmy Dean® Fully Cooked Sausage, combine it with chopped apples, flaxseed and chia seeds and you not only have a delicious breakfast but a filling one too!  You don't have to wait until Sunday to have a great breakfast!  Now you can have a good breakfast EVERYDAY!  Lady Behind The Curtain Received product  and compensation for this post.  All opinions are 100% mine.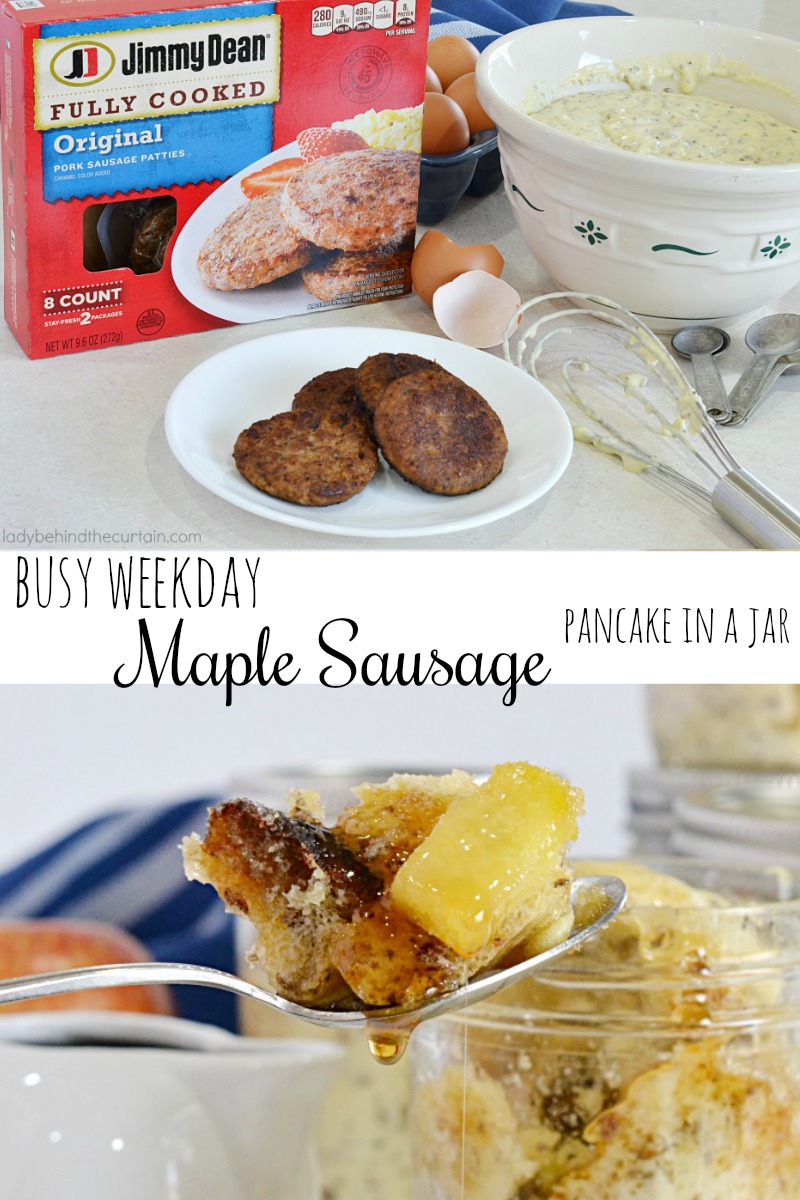 The star of this pancake recipe is the Jimmy Dean Fully Cooked Sausage!  It's super tasty and wonderfully easy to prepare.  I purchased my sausage at Walmart.  The sausage comes fully cooked.  You have two choices to reheating.  One in the microwave and the other in a skillet.  I chose the skillet option.  I love the brown crispy outside the skillet offers. The package comes with eight patties.  I used one per jar which meant I got to snack on the remaining three patties!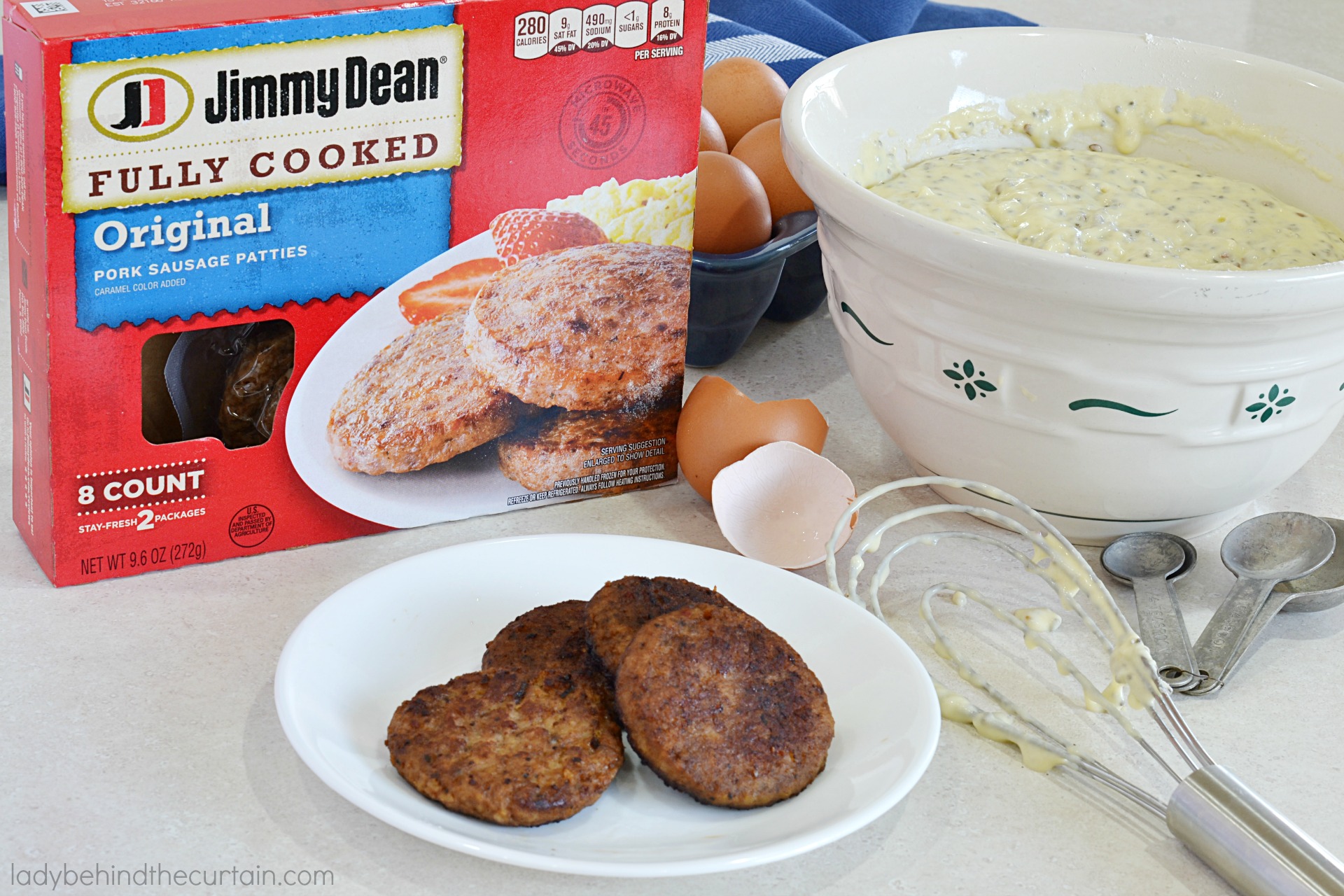 This recipe will make 5 jars!  That's a pancake for every work day!  I love making the batter and filling the jars on Sunday.  Then they're ready to go for the rest of the week.  The wonderful thing about this pancake (other then they taste amazing) is they are cooked in the microwave.  Most offices have a microwave so you can take it with you, eat it at your desk or wait until break time.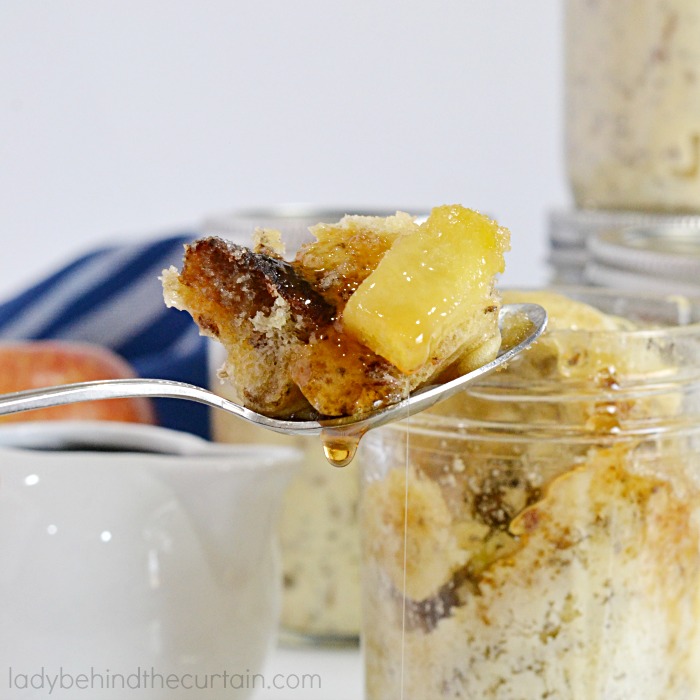 If you're like me it takes me a couple of hours to get hungry enough for breakfast and this is the perfect solution for that problem.  No more carb filled easy grab and go doughnuts or bagels.  Now you can have something better!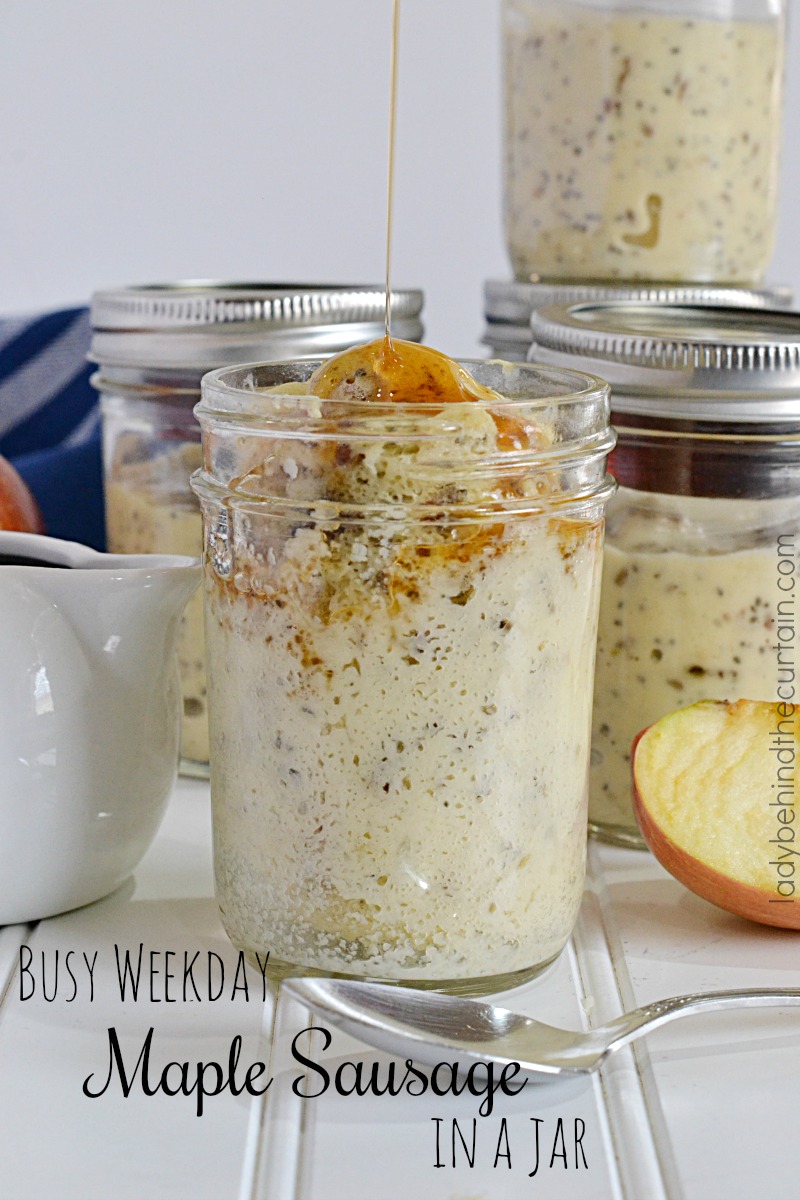 Make the batter and scoop 1/2 cup into each half pint jar.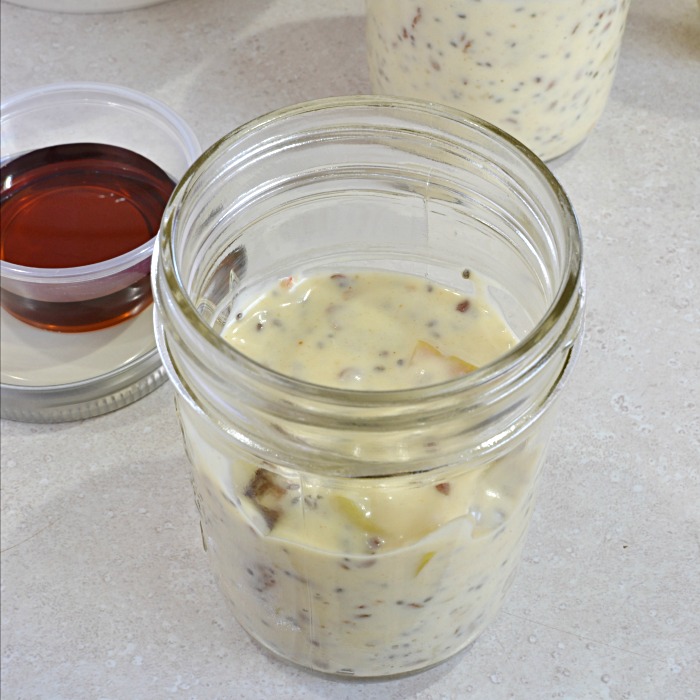 Pour maple syrup into a 2 ounce souffle clear plastic cup.  These cups can be found at most grocery stores and are located where the paper products are available.  If you're not a fan of syrup you can also use jelly or a tablespoon of butter.  Wait until after the pancake is cooked before adding the syrup, jelly or butter.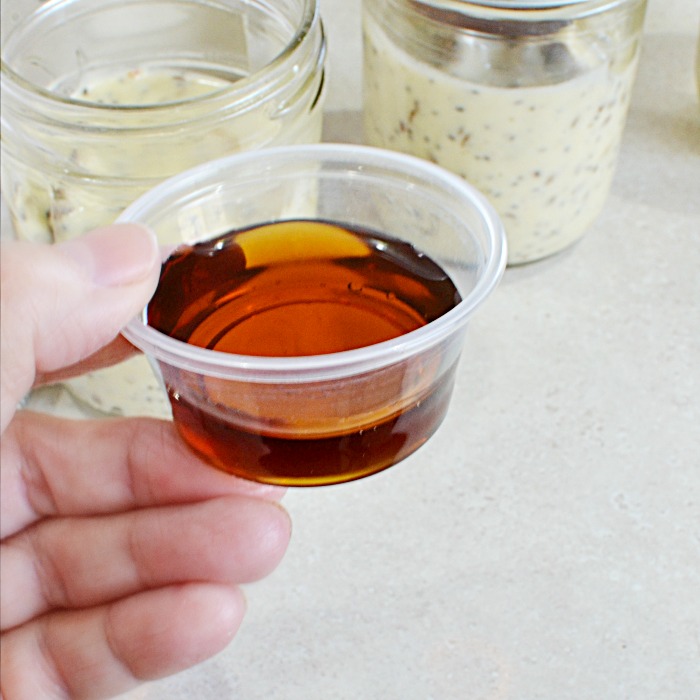 Carefully place the cup (without the plastic lid) on top of the jar.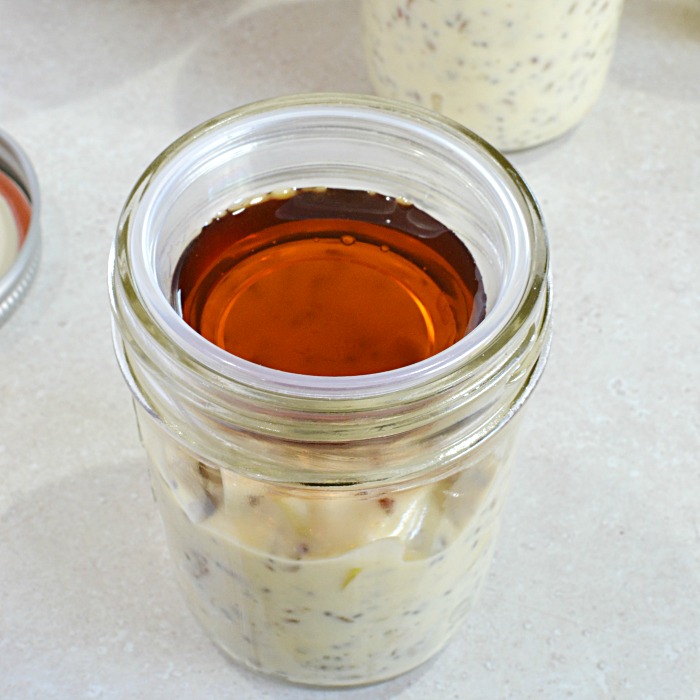 Now place the flat portion of the lid on top of the cup, screw on the lid and store in the refrigerator until ready to eat.
When ready to eat, remove the lid and cup, microwave 1 minute and 30 seconds.  Carefully take the jar out of the microwave (the jar will be hot).  Pour the delicious syrup over the pancake and ENJOY!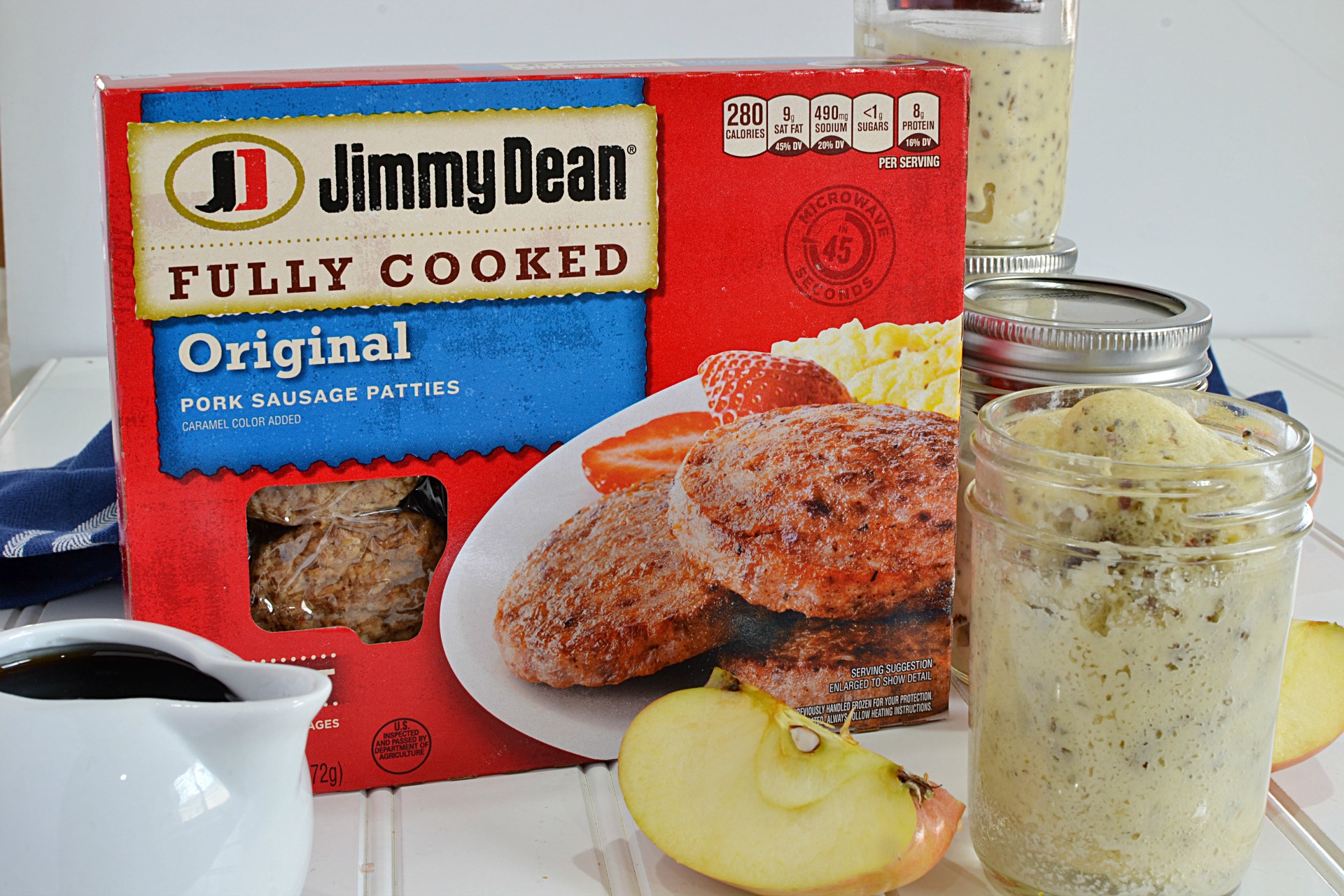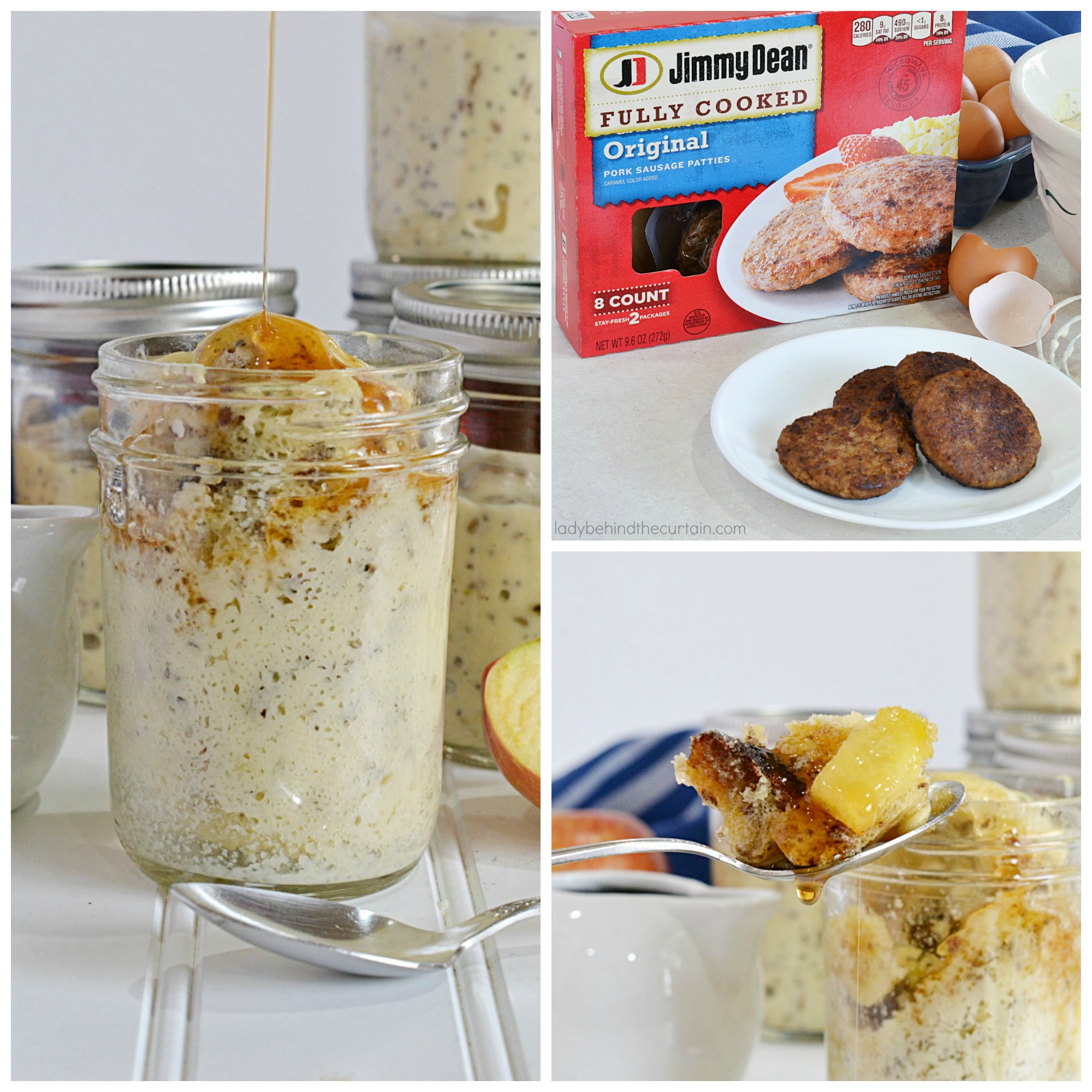 NEVER MISS A POST!
Sign up for my newsletter and receive my recipes in your inbox. Easy to see anytime and saved for safe keeping. Click Here and sign up today! —->>>>CURTAIN CALL NEWSLETTER