Halloween Witches Brew Jello
If you want to create a quick and easy kid friendly treat for Halloween then this Halloween Witches Brew Jello is the perfect Halloween Party Dessert treat!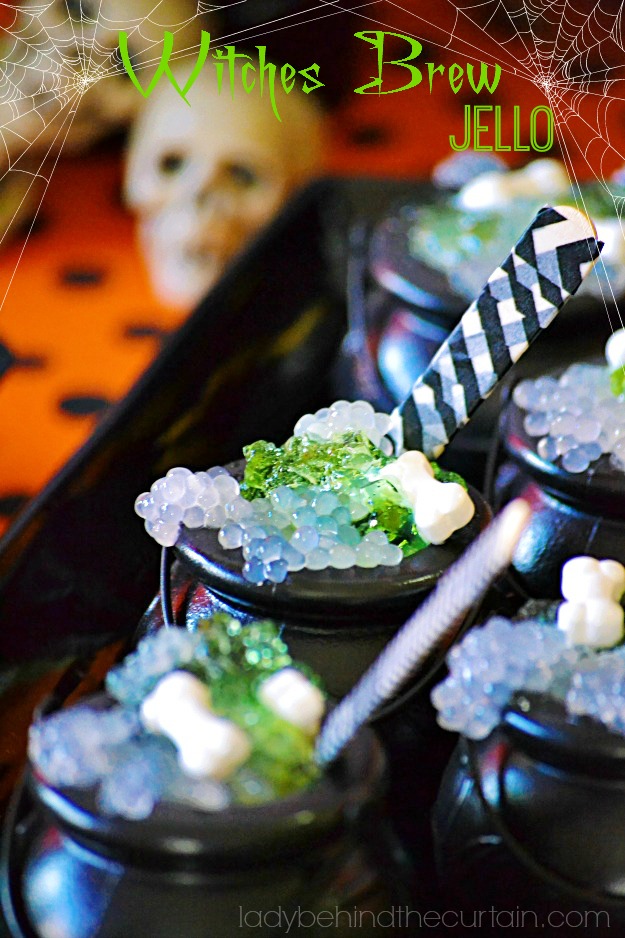 Only THREE ingredients!  That's right only three and that's including the water!
Serving this Halloween Witches Brew Jello at a Halloween party makes perfect sense.  Because it's not only easy to make, it can be made days in advance and is VERY affordable.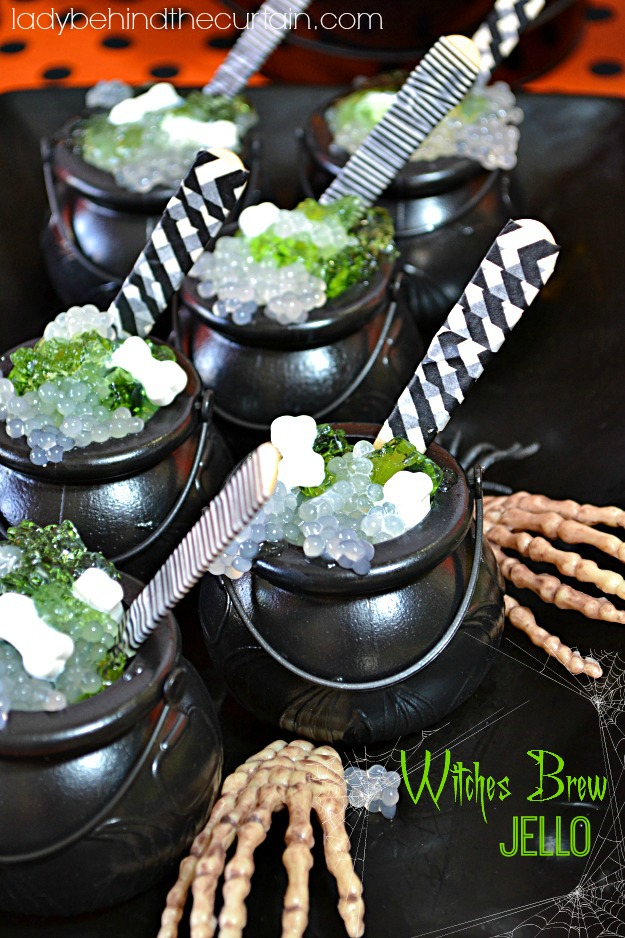 For a little more creepiness, add some cooked tapioca pearls to the jello.  They look gross but they don't have any flavor and the texture is that of gummy candy.  Of course if you have some gummy body parts to add that would be great or candy bones!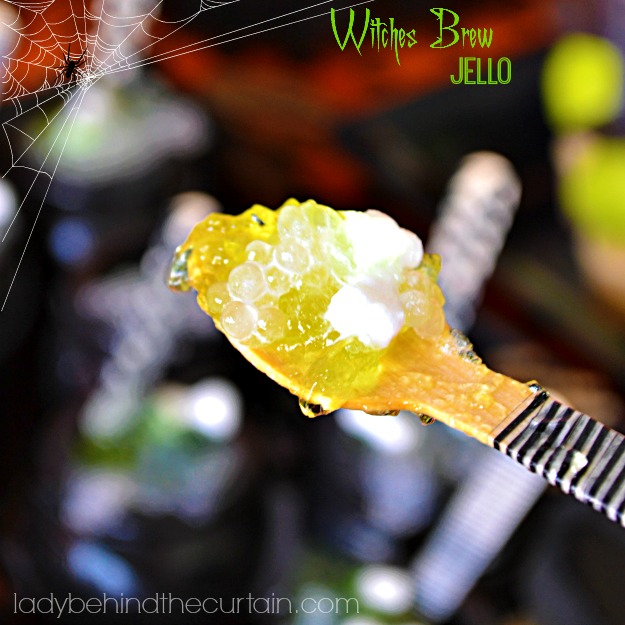 WITCH WAY TO THE TREATS HALLOWEEN PARTY!