Pumpkin Spice Pudding Halloween Cupcakes
Pumpkin Spice Pudding Halloween Party Cupcakes: A moist fluffy cupcake with tons of Fall flavor. Adding pumpkin spice pudding to your cake mix not only offers a fluffy cupcake but also lends all the fall flavors without the expense of buying the spices. No Frosting! Scroll down to find out how to add sweet topping without making frosting and how easy it is to make the edible moon background.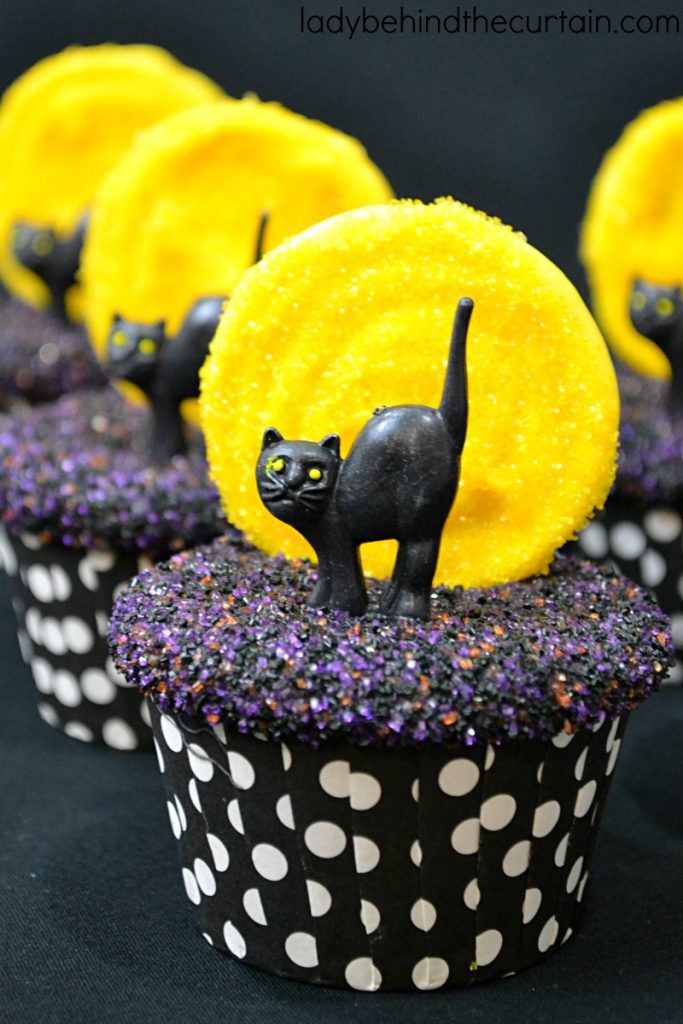 NO FROSTING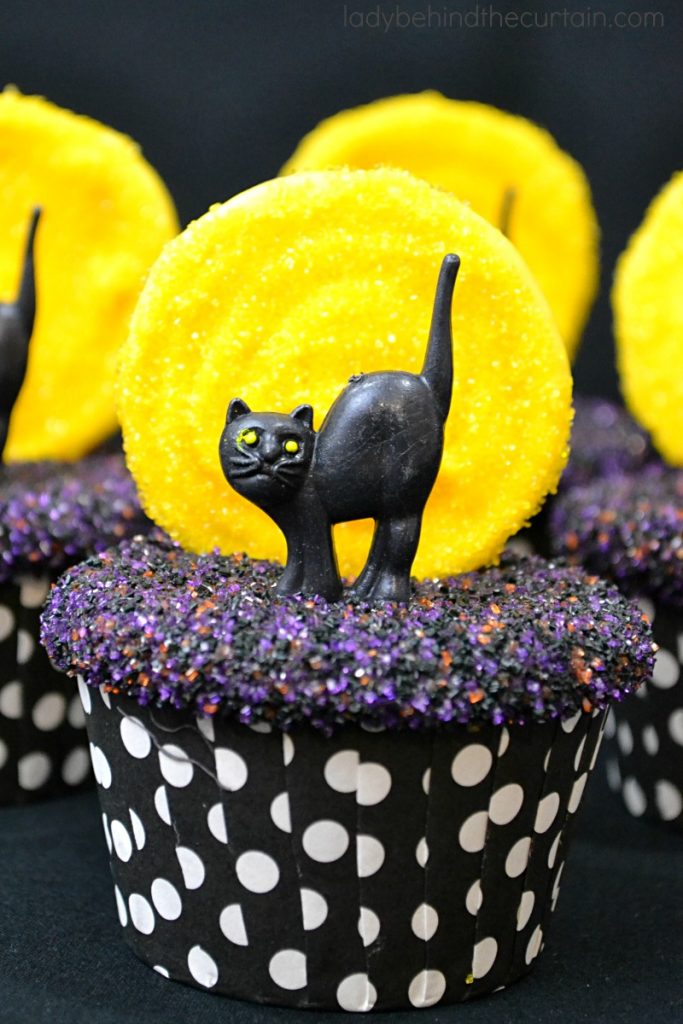 That's right, I didn't add any frosting to these Pumpkin Spice Pudding Cupcakes. Instead I dipped the tops of each cupcake into melted black candy melts. I know….I know…candy melts will never take the place of light and fluffy buttercream but in this case it really works. I needed something easy and smooth to get the look I wanted and candy melts seemed like the best way to go. Don't get me wrong I am and will always be a buttercream girl. The candy melts still offer a nice sweet touch to the pumpkin spice cupcakes and adds a fun twist too. I love using candy melts for lots of different project. Check out how I use candy melts to decorate cookies→HOW TO DECORATE SUGAR COOKIE WITH CANDY MELTS.
How to melt Candy Melts
Pour candy into microwave safe bowl.
Heat on high 30 seconds, stir.
Heat an additional 30 seconds, stir until all the candy is melted
FOR BEST RESULTS (in this project), pour melted candy into a decorating squeeze bottle.
HOW TO MAKE A MOON FROM CANDY MELTS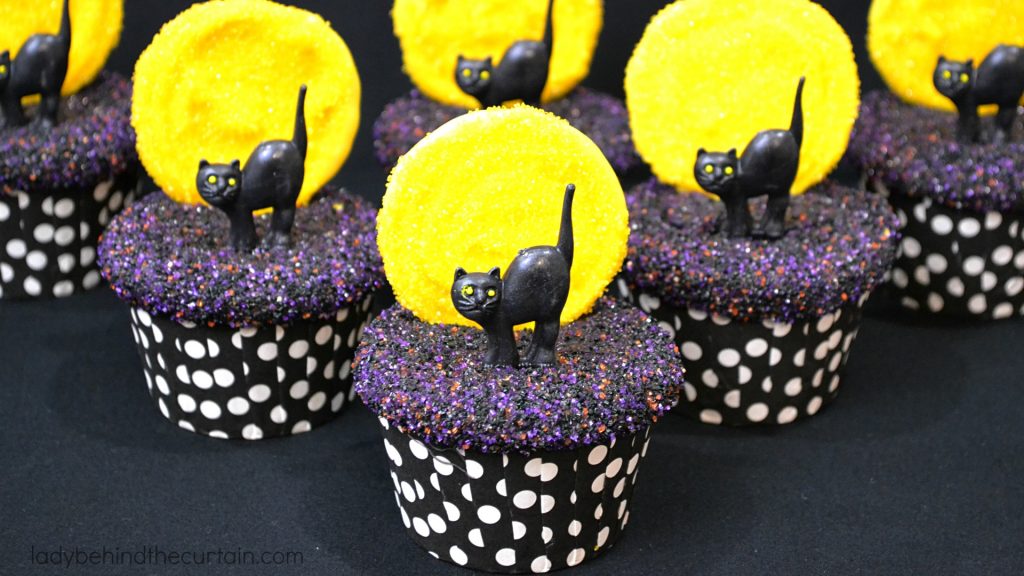 This one simple step will take a normal Halloween Party Cupcake to THE BEST Halloween Cupcake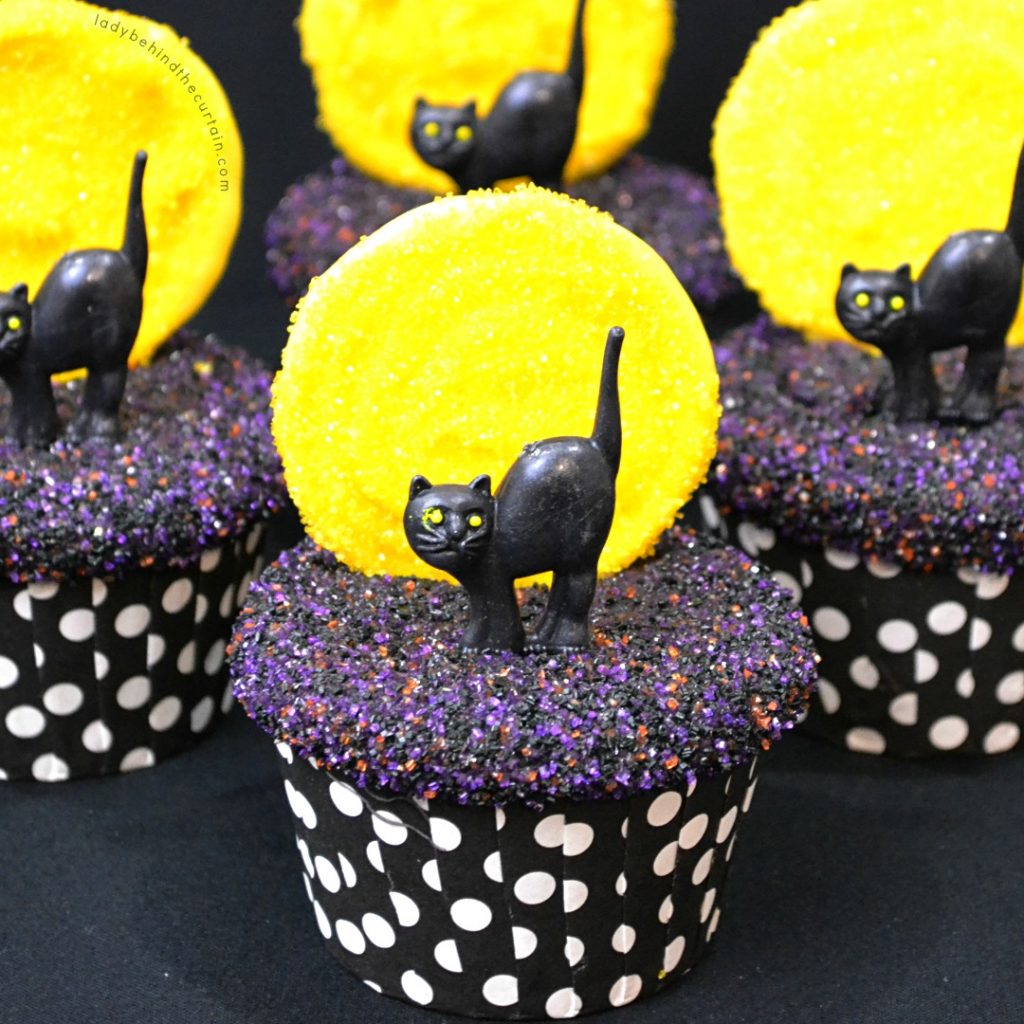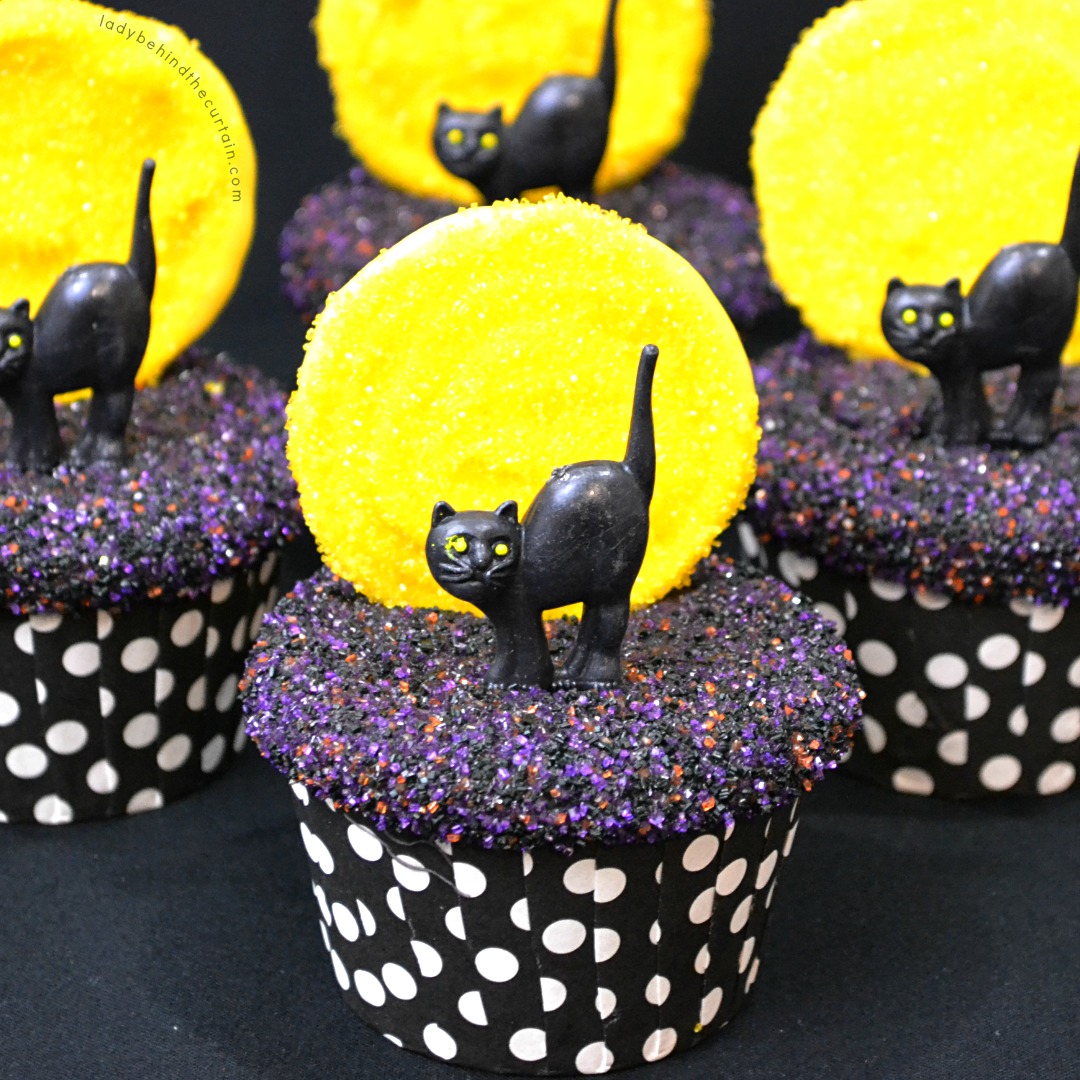 MORE HALLOWEEN PARTY CUPCAKES
HAPPY PUMPKIN HALLOWEEN CHOCOLATE CHIP CUPCAKES 2. TRICK OR TREAT HALLOWEEN PEANUT BUTTER CHOCOLATE CUPCAKES 3. HALLOWEEN ORANGE CREAM MINI CONE CUPCAKES 4. MONSTER PARTY HALLOWEEN CUPCAKE 5. SLIME FILLED COCONUT LIME HALLOWEEN CUPCAKES
NEVER MISS A POST