Candy Corn Popcorn Chewy Halloween Bars
Festive….colorful….and scrumptious!  Those are the ways I would describe these Candy Corn Popcorn Chewy Halloween Bars.  I have a confession…my favorite movie treats are a bag of candy corn and popcorn.  If you haven't ever tried this combo you MUST!  If you are a fan of caramel corn you will be VERY pleased with this combo.  Eating the candy corn and popcorn at the same time is a MUST!  That's the only way you will get the full caramel corn effect.  The perfect Halloween Party Dessert!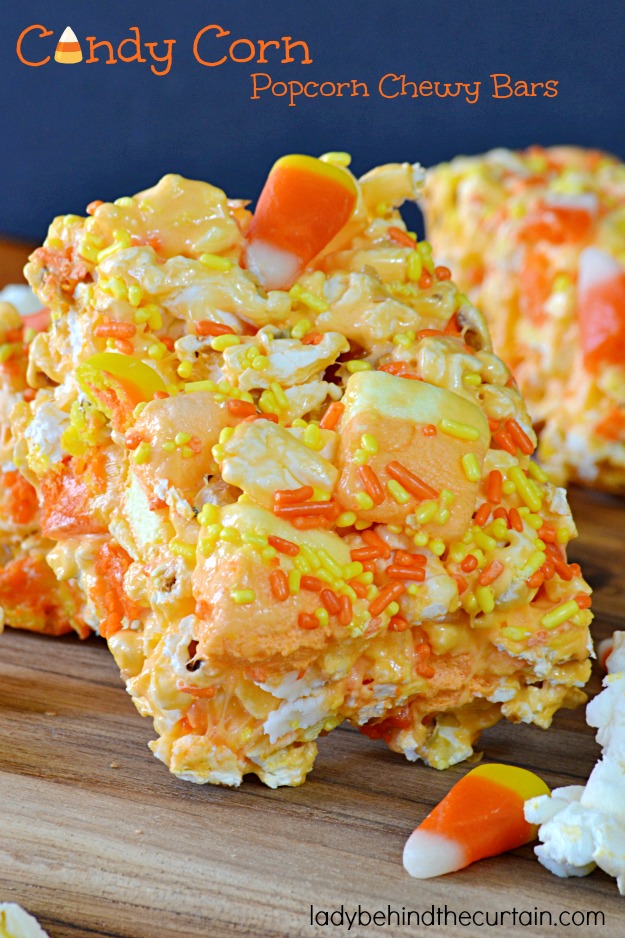 It seems that now you can find many of your favorite treats in either the form of candy corn or flavored like candy corn.  These sweet marshmallow tasting treats have long been a traditional Fall candy in my house.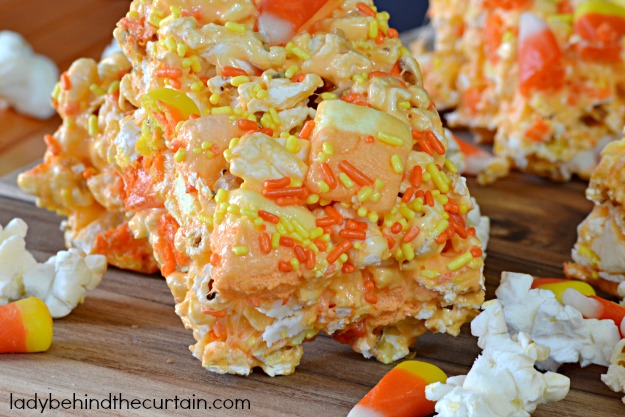 In addition to candy corn, I also found candy corn marshmallows at Target in the Halloween section.  DELICIOUS!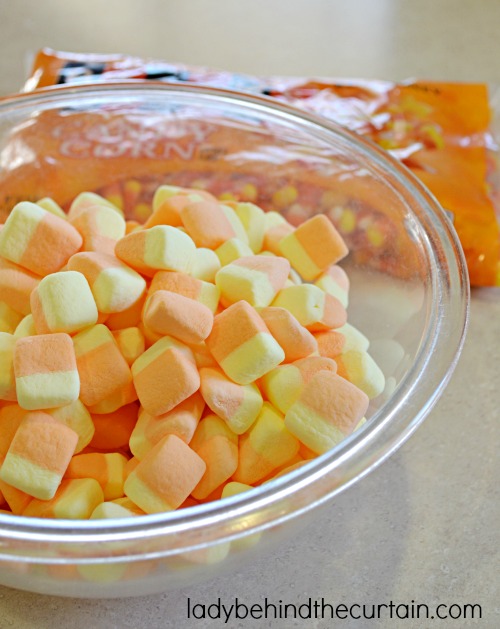 Then I came across candy corn flavored candy bars.  Also DELICIOUS!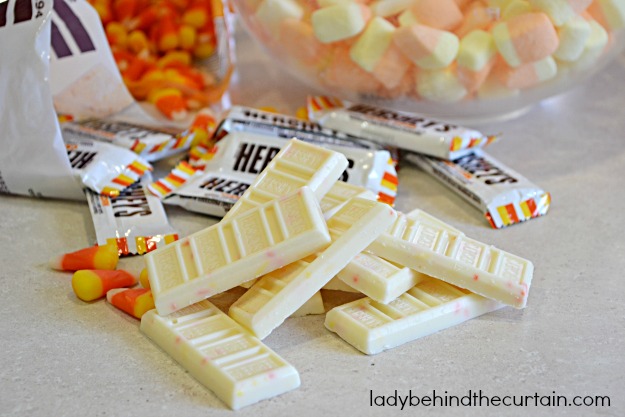 So of course I had to put them all together and create a CANDY CORN EXPLOSION!  It was hard waiting for these treats to harden up enough to cut.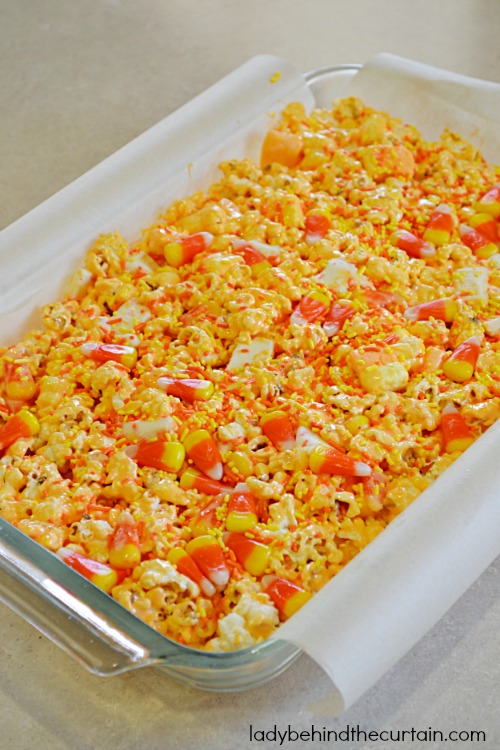 I forgot to mention that these bars are made with salty popcorn!  You know me and my salty/sweet combo.  They taste like popcorn balls!  🙂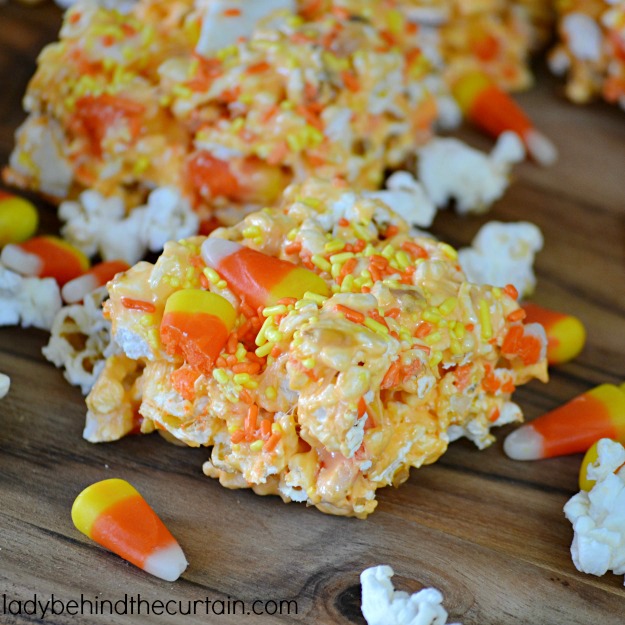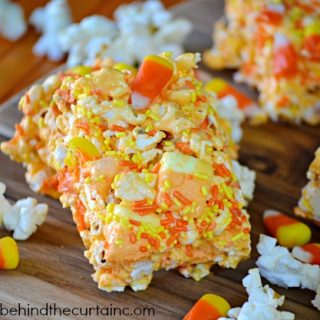 Candy Corn Popcorn Chewy Halloween Bars
Ingredients
15 cups popped popcorn
1 (14 ounce) bag candy corn marshmallows, divided
4 tablespoons butter
1 cup candy corn candy, divided
10 snack size Hershey's candy corn white chocolate bars, broken
4 tablespoons sprinkles, divided
Instructions
Line a 9x13-inch baking dish with parchment paper.
Pour popped popcorn in a large bowl.
To prevent whole kernels from getting in the bars measure out 15 cups of popcorn into another large bowl.
Add 6 cups candy corn marshmallows to a medium size microwaved safe bowl and the butter.
Microwave on high one minute, stir until melted and creamy.
Add marshmallow mixture to the measured popcorn.
Mix until almost combined.
Add the remaining marshmallows from the bag, 3/4 cup candy corn candies, the broken candy corn chocolate bar and 2 tablespoons of the sprinkles to the popcorn mixture; stir until all the popcorn is coated with the marshmallow mixture.
Pour into the prepared baking dish.
Spread and level to the edges of the baking dish.
Sprinkle on the remaining 1/4 cup candy corn and the remaining 2 tablespoons of sprinkles.
Press the mixture together.
Let cool completely before cutting.