Caramel Pumpkin Cinnamon Rolls
Today I am celebrating PUMPKIN DAY!  I have joined with some amazing food bloggers to bring you not just this recipe but even more!  Scroll down to get more delicious pumpkin recipes and fill your recipe box with PUMPKIN!
Fill your home with the wonderful aroma of these Caramel Pumpkin Cinnamon Rolls!  These gooey, melt in your mouth cinnamon rolls have pumpkin right in them!  Yep, folks I added pumpkin to the dough!  Your family will be blown away by these tender festive cinnamon rolls.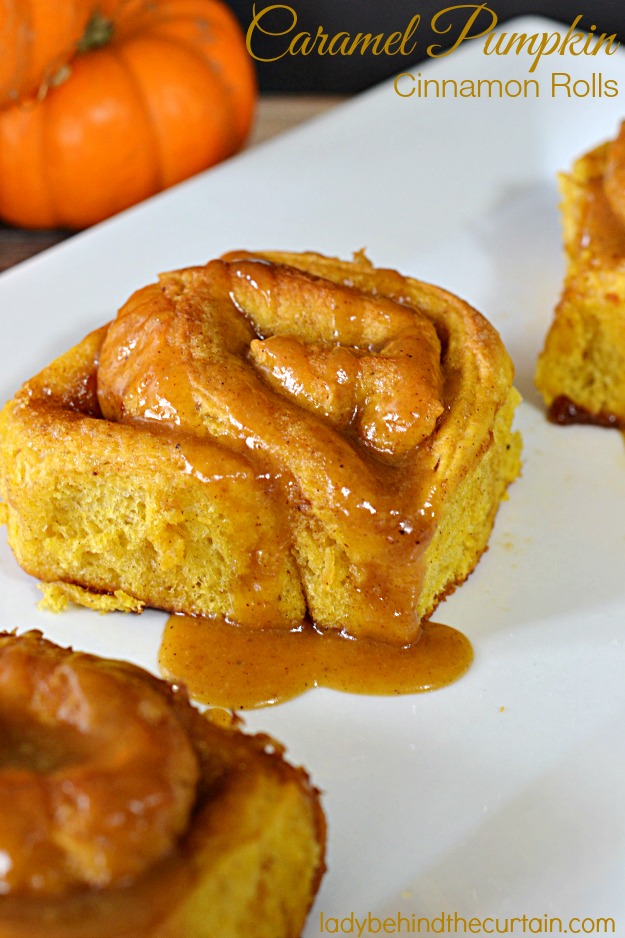 With pumpkin in the dough, pumpkin in the filling and pumpkin in the EASY PUMPKIN CARAMEL SAUCE along with your favorite Fall baking spices.  It's a pumpkin explosion!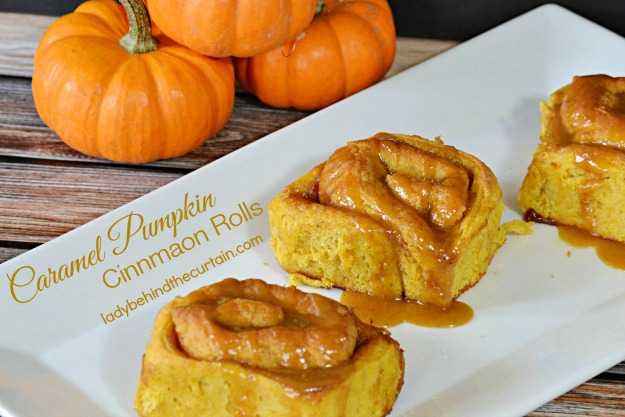 First, make the dough and place it in a bowl sprayed with non stick cooking spray.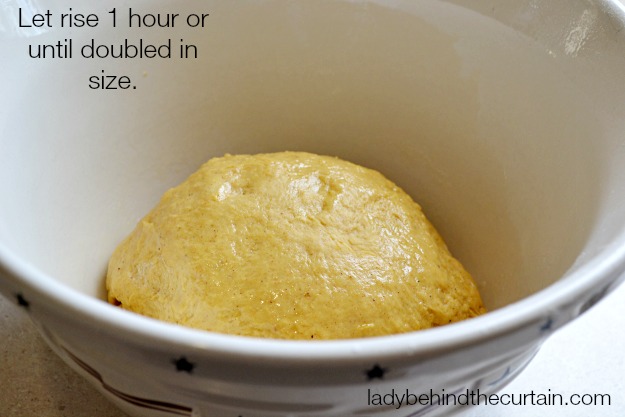 Cover with plastic wrap, sit it in a warm place ( I usually place my bowl on the stove top) and let rise until double (about 1 hour).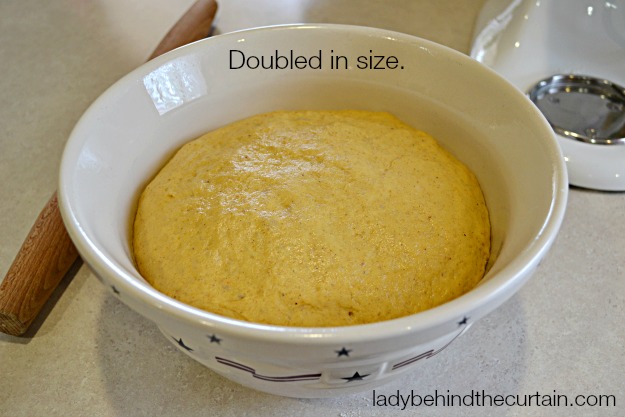 Roll dough on a lightly floured surface into a 12×10-inch rectangle.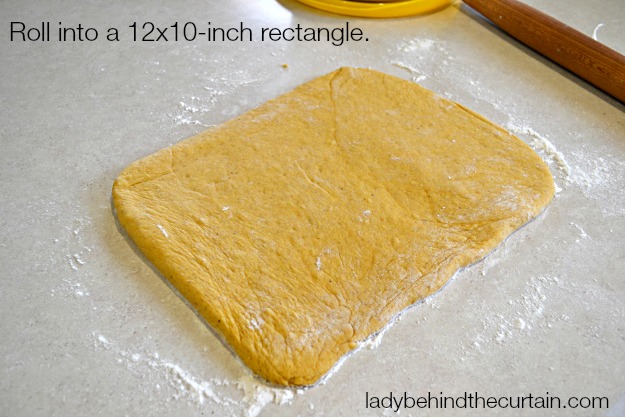 Spread on the pumpkin filling.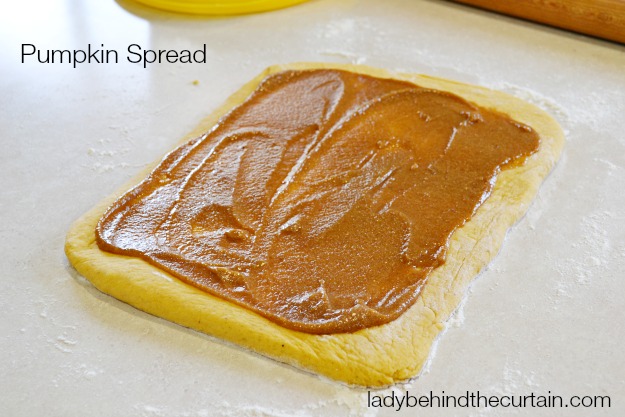 Roll and slice into 12 1-inch rolls.  Place into a 9×13-inch baking pan sprayed with non stick cooking spray.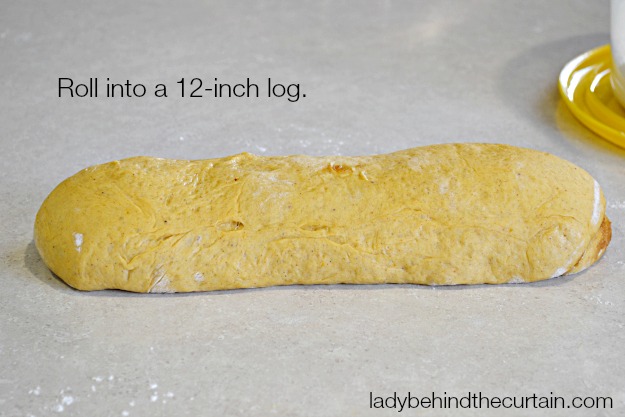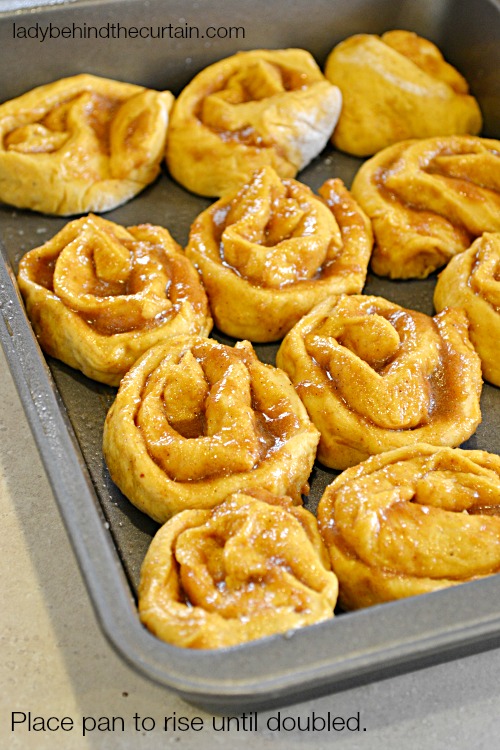 Cover with plastic wrap and place in a warm place to rise again (I place mine on my stove top).  Double in size.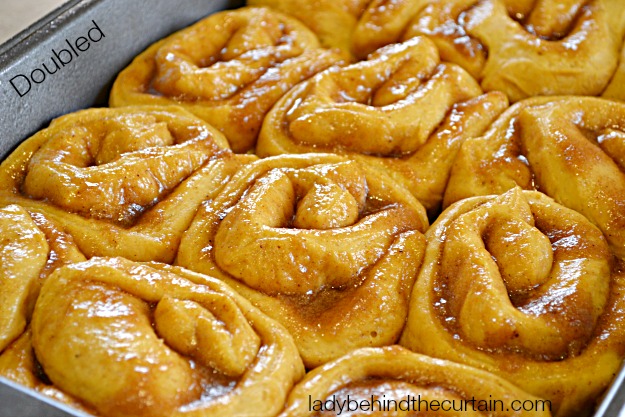 Take rolls out of the pan as soon as they are finished baking.  TIP:  They will stick to the pan because of all the sugar in the filling.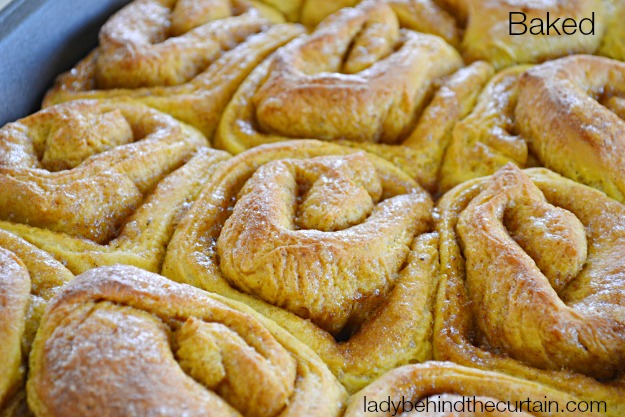 Drizzle on the Pumpkin Glaze made with my Easy Pumpkin Caramel Sauce (pictured below).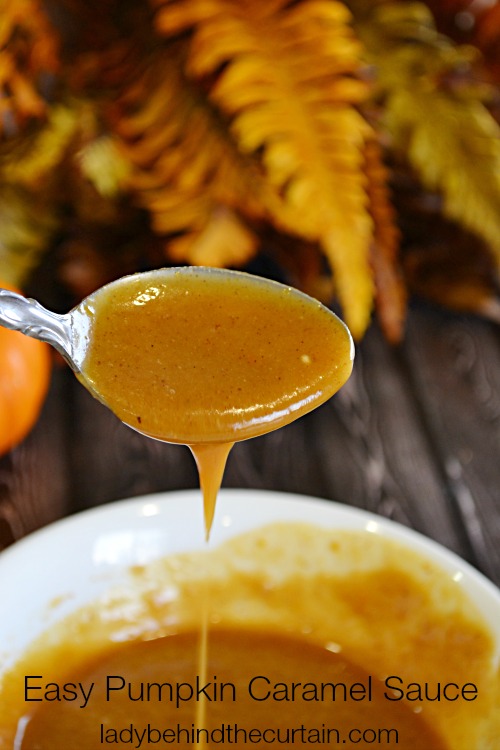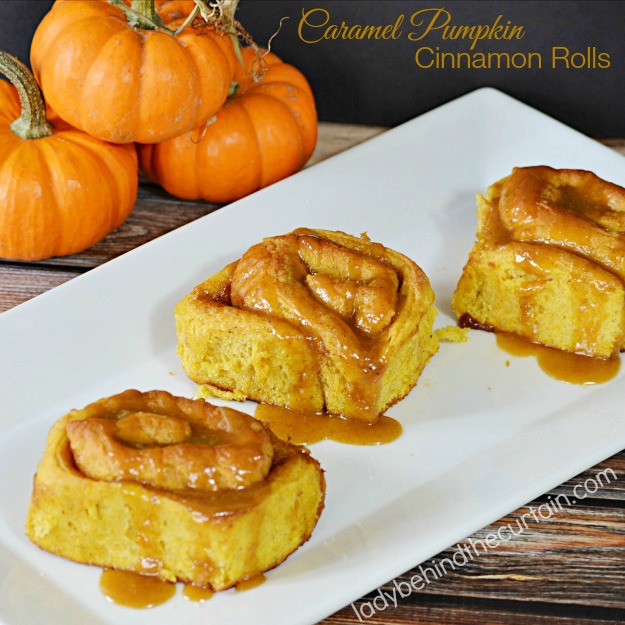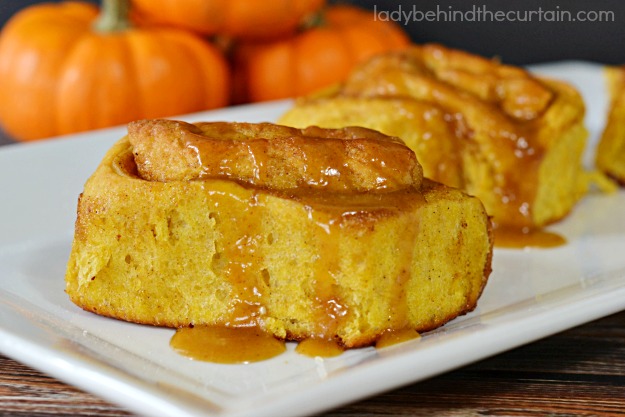 CELEBRATING PUMPKIN DAY WITH SOME OF MY FAVORITE FOOD BLOGGERS!
Pumpkin cheesecake bars from Roxana's Home Baking
Whole Wheat Cinnamon Chip Pumpkin Biscotti from Happy Food Healthy Life
Pumpkin Cheesecake Filled Sugar Cookies from Food Faith Fitness
Pumpkin Cream Cheese Brownies from It's Yummi
Caramel Pumpkin Cinnamon Rolls from Lady Behind The Curtain
Pumpkin Spice Granola Bars from The Redhead Baker
Light Pumpkin Cookies w/Cream Cheese Frosting from Food Done Light
Pumpkin Whoopie Pies w/ Spicy Spiked Chocolate Filling from A Cookie Named Desire