Gingerbread Cake Roll. Gingerbread becomes something special when filled with a homemade Almond Pastry Cream!  Put aside that two layer cake recipe this Christmas and make the dessert that was made to party! A Cake Roll! Scroll down to see how you can make this delicious cake roll weeks even months in advance of your party! Scroll down and watch my "HOW TO MAKE A CAKE ROLL" video to see how easy it really is!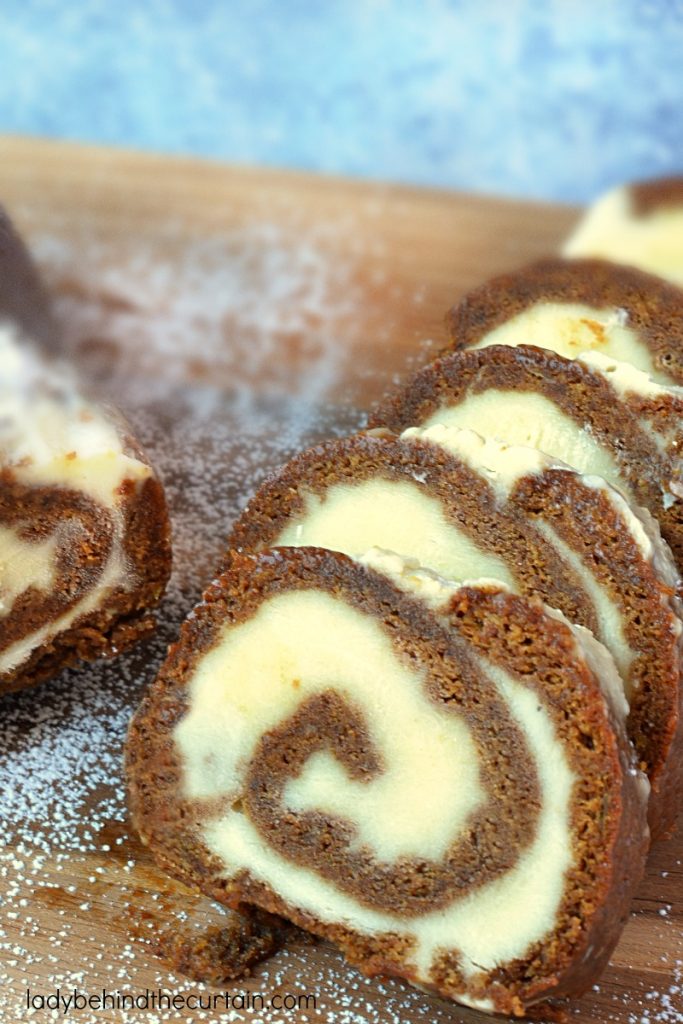 Need a little help?
They don't look like it but making a cake roll is really easy to do. Be confident…I know you can do it! You will impress everyone this Christmas when you unveil your Gingerbread Cake Roll! Click here for step by step instructions and video—->>>>HOW TO MAKE A CAKE ROLL.
Add more pizazz to your cake roll!
Why I love this Gingerbread Cake Roll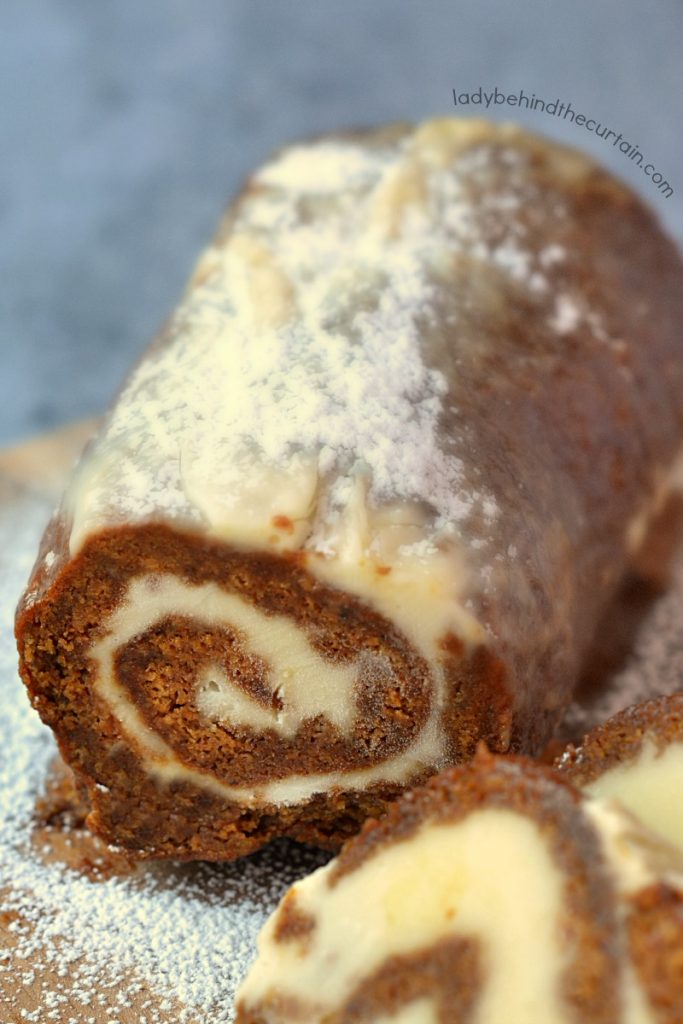 Here's why…
DELICIOUS
Beautiful presentation
Perfect for hosting a party
Has a great WOW factor
Can be made way in advance of the party
Change up the flavor with different fillings and toppings
How to make a Cake Roll
Separate eggs; allow to stand at room temperature for 30 minutes.
Spray a 16x12x1-inch baking pan with non stick cooking spray; line with parchment paper and spray the parchment paper.
Preheat oven to 350°.
In a mixing bowl stir together the flour, baking powder, ginger, cinnamon, salt and cloves; set aside.
In a medium bowl beat egg yolks on high about 4 minutes or until thick and lemon color; beat in molasses until combined.
Wash beaters; in another medium mixing bowl beat the egg whites on medium speed until soft peaks form (tips curl).
Add 1/2 cup granulated sugar, scrap down the sides; beat until stiff peaks form (tips stand straight).
Fold egg yolk mixture into beaten egg whites.
Sift flour mixture over the egg mixture; fold in just until combined.
Spread batter in the prepared baking pan.
Bake 12 to 15 minute or until cake springs back when lightly touched.

How to Assemble a Cake Roll
Immediately loosen edges of cake from pan and turn cake out onto a clean kitchen towel sprinkled with confectioners' sugar.
Remove parchment paper.
Roll towel and cake into a spiral, start from a short side of the cake.
Cool on wire rack.
Unroll cake; remove towel;
Spread cake with Almond Pastry Cream Filling to within ½-inch of the edges.
Roll up cake; cover with a layer of plastic wrap and foil.
Freeze until ready to serve.
Before serving dust with additional powdered sugar.
How to Make a Cake Roll Video
Can the Gingerbread Cake Roll be frozen?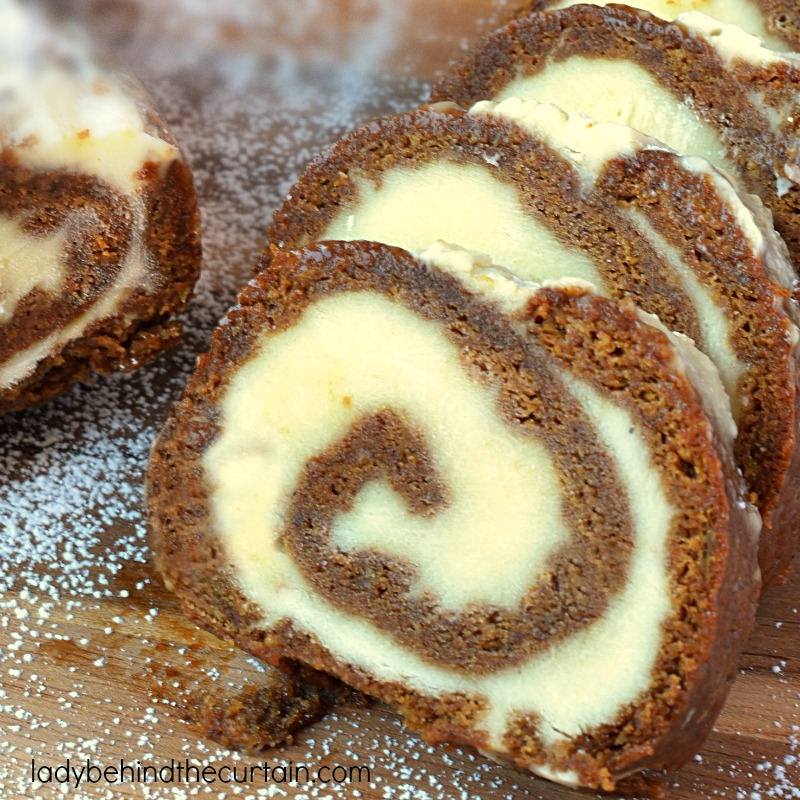 How to freeze a cake roll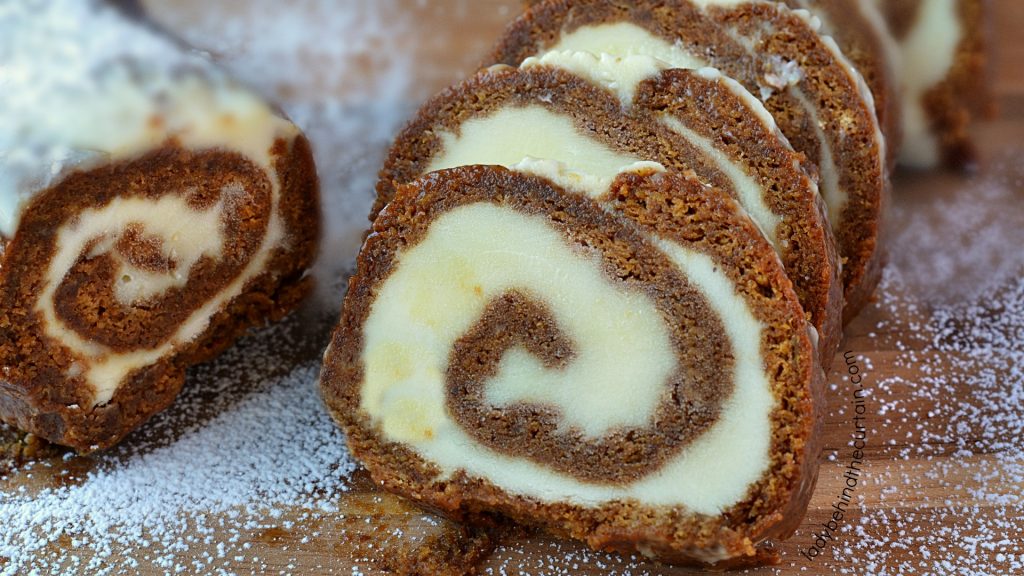 wrap rolled cake in a piece of plastic wrap
wrap a layer of foil on top of the plastic wrap around the cake roll
label and freeze
More Cake Roll Recipes
NEVER MISS A POST