I looked in several grocery stores for tamarind ( the staple for making Pad Thai).  This Chicken Pad Thai is made WITHOUT tamarind.  If you're living in a place where Asian ingredients are hard to find then this Chicken Pad Thai recipe is the perfect recipe for you.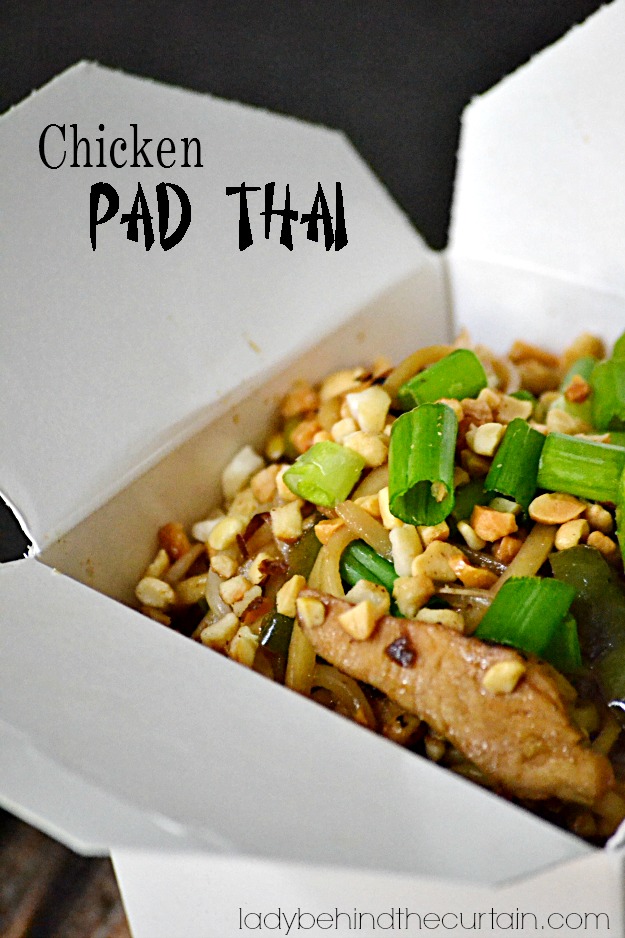 I had some leftover barbecued chicken I needed to use and decided to try it in Pad Thai.  I was very excited to learn it was delicious.  I love when I can create a different dish with leftovers.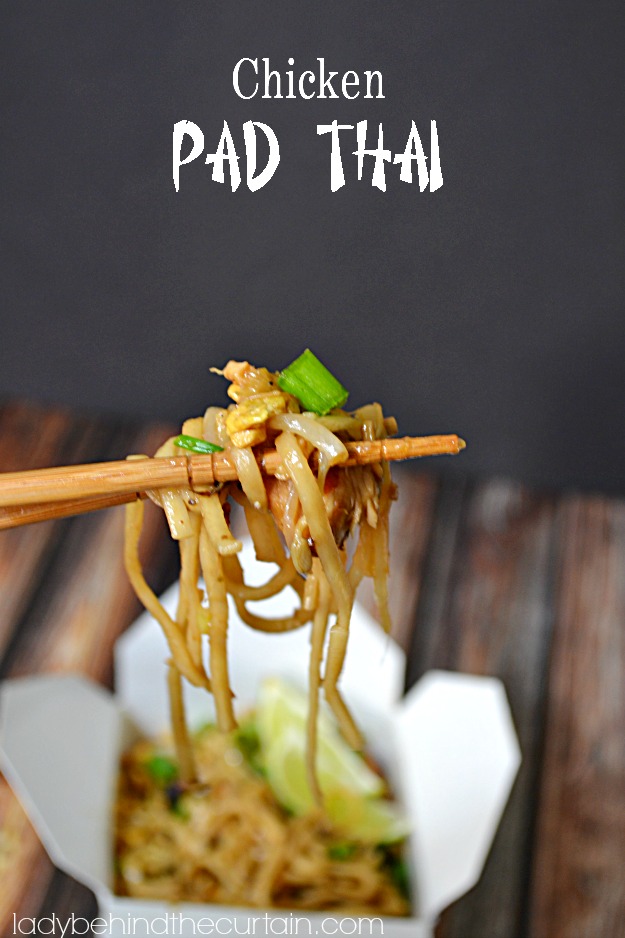 This Chicken Pad Thai has just a hint of heat.  Since I not only couldn't find tamarind I also couldn't find red chilies so I substituted a jalapeno.  With all the ingredients I couldn't find I was happy to know how versatile this recipe is.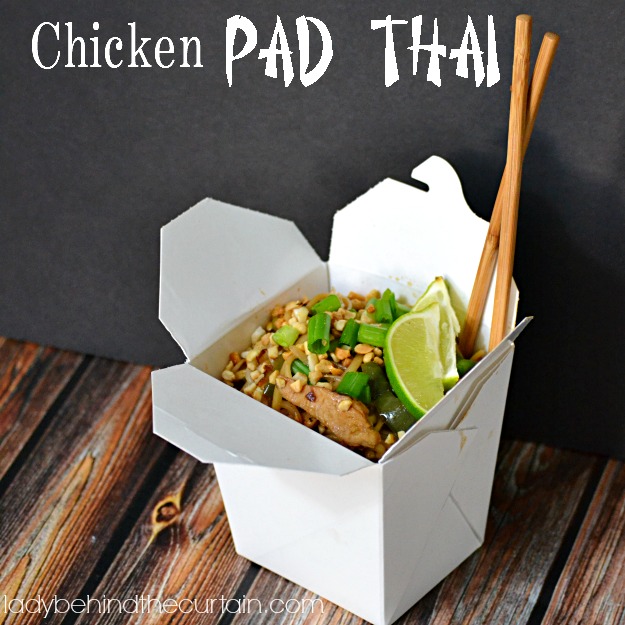 Create your own Recipe Box and save your favorite Lady Behind The Curtain recipes.  Make a Meal Plan with your favorite recipes and ZipList will automatically add the ingredients to a Shopping List.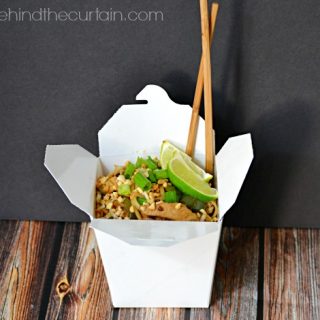 Chicken Pad Thai
Ingredients
3/4 pound boneless chicken breast, cut into small pieces
1 1/2 tablespoons soy sauce
9 ounces pad Thai or Japanese noodles
2 tablespoons vegetable oil
4 green onions, sliced, divide the white from the green
4 cloves garlic, minced
1 red chili (I used jalapeno) sliced
1 tablespoon ginger, peeled and grated
3 cups bean sprouts
1 egg, slightly whisked
1/3 cup dry roasted peanuts, roughly chopped
1 lime, sliced into wedges
Pad Thai Sauce (without tamarind):
1/3 cup chicken stock
3 tablespoons rice vinegar (or white)
1 tablespoon lime juice
4 tablespoons light brown sugar
1 tablespoons soy sauce
1/8 teaspoon black pepper
Instructions
Add prepared chicken to a zip top bag or medium bowl with the soy sauce and set aside.
Combine in a medium jar or bowl all the pad Thai ingredients.
Shake to dissolve the sugar and set aside.
Bring a large pot of water to a boil.
Add noodles and cook just until tender or according to the package directions.
Pour into colander, rinse with cold water to stop the cooking process and set aside.
Heat a wok or large frying pan over medium high heat.
Drizzle in the oil and add only the white portion of the onions.
Stir fry 1 minute to release the fragrance.
Add the chicken and stir fry 3 to 4 minutes or until cooked.
Add the garlic, sliced pepper,ginger and bean sprouts.
Saute another 1 to 2 minutes or until vegetables are tender.
Push the vegetables to the side, add the egg and stir quickly to scramble.
Combine with the vegetables.
Add prepared noodles plus 3 to 4 tablespoons of the pad Thai sauce.
Use thongs to lift and turn noodles.
Once the sauce is absorbed add more; continue this process until all the sauce has been used and is absorbed.
Garnish with the peanuts, green portion of the onions and lime.