I looked in several grocery stores for tamarind ( the staple for making Pad Thai).  This Chicken Pad Thai is made WITHOUT tamarind.  If you're living in a place where Asian ingredients are hard to find then this Chicken Pad Thai recipe is the perfect recipe for you.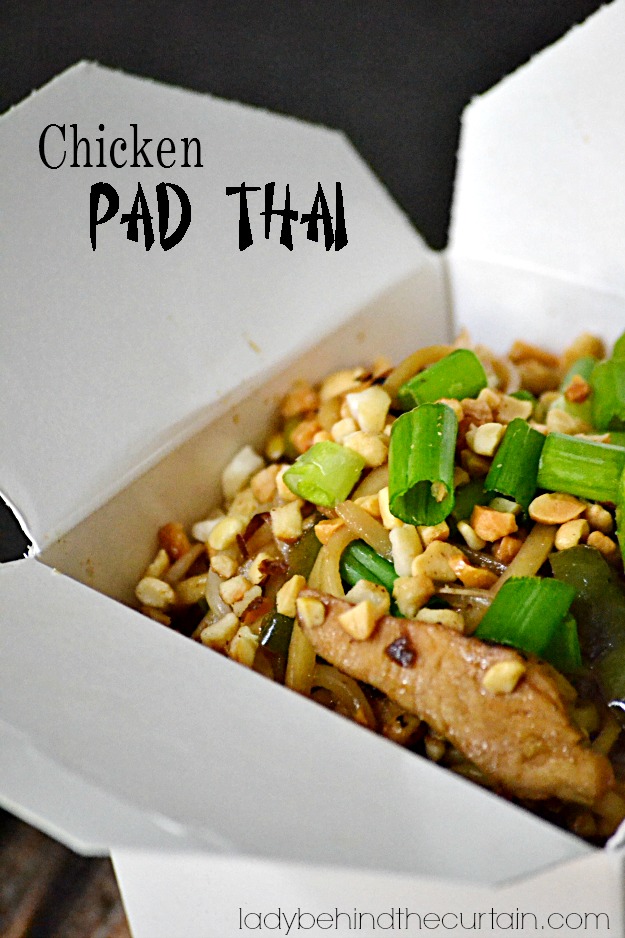 I had some leftover barbecued chicken I needed to use and decided to try it in Pad Thai.  I was very excited to learn it was delicious.  I love when I can create a different dish with leftovers.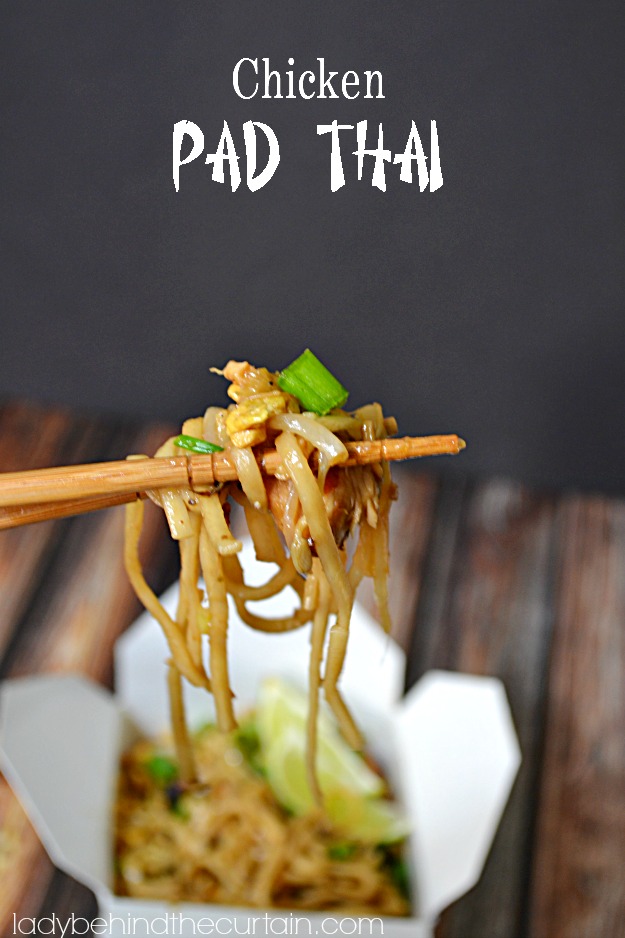 This Chicken Pad Thai has just a hint of heat.  Since I not only couldn't find tamarind I also couldn't find red chilies so I substituted a jalapeno.  With all the ingredients I couldn't find I was happy to know how versatile this recipe is.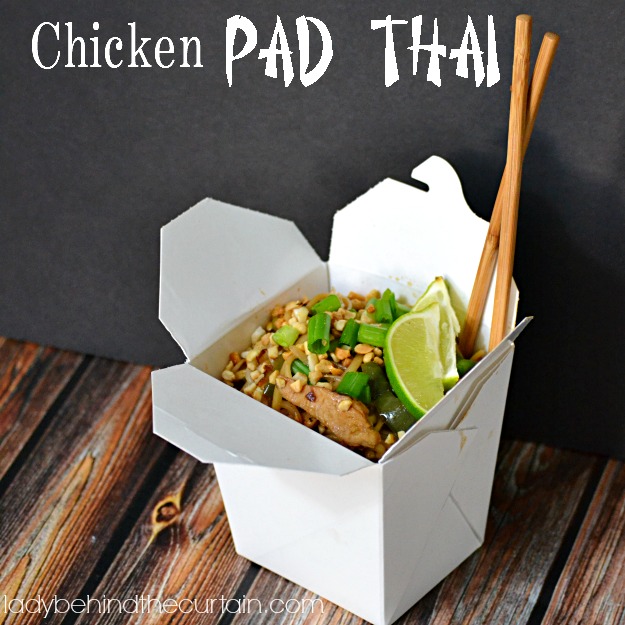 Create your own Recipe Box and save your favorite Lady Behind The Curtain recipes.  Make a Meal Plan with your favorite recipes and ZipList will automatically add the ingredients to a Shopping List.