Chocolate Cookie Butter |  There are so many ways to enjoy this homemade cookie butter….my favorite by far is as a S'mores.  Wow!  The chocolate taste is to die for.  Dark and delicious.  What a great teacher's gift idea or addition to a breakfast basket.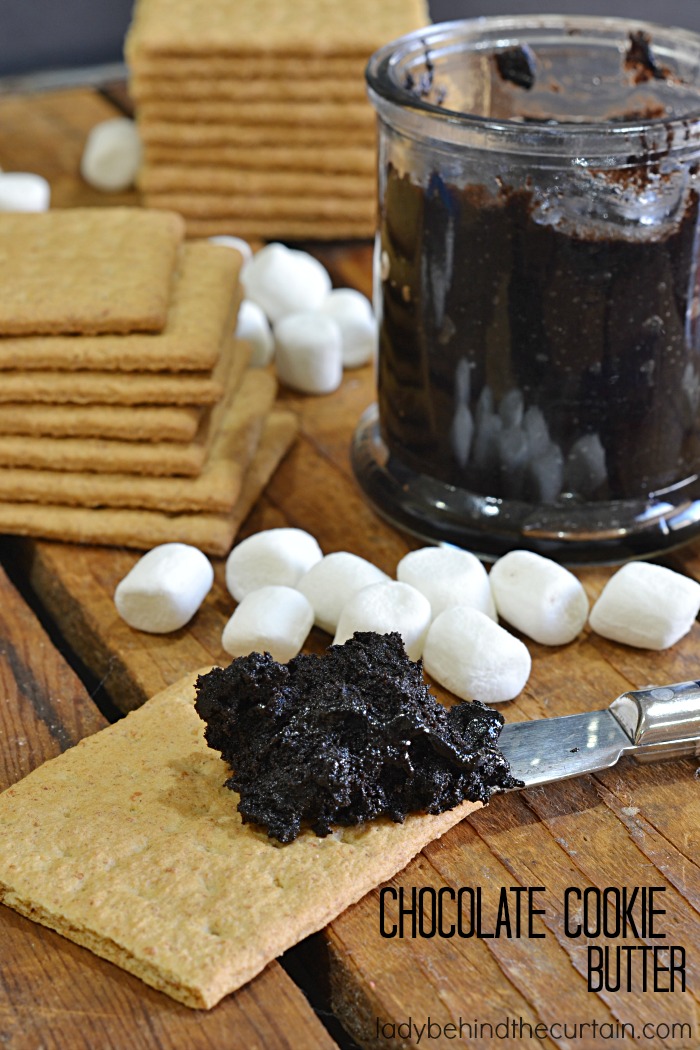 Here are some other ideas on how to enjoy this Chocolate Cookie Butter.  Add a swirl to your ice cream with a dollop of marshmallow creme.  Take your breakfast to a whole other level by spreading some on your bagel.  Another one of my favorites is dipping strawberries into this creamy chocolate delight.  As you can see there are endless delicious possibilities.
Chocolate Cookie Butter
Ingredients
12 ounces (about 30 cookies) chocolate sandwich cookie with white filling
1/2 cup milk
2 tablespoons unsalted butter
1 tablespoon granulated sugar
2 teaspoons unsweetened cocoa powder
Instructions
Add cookies to a food processor and blend until coarsely ground.
In a medium saucepan heat together the milk, butter, sugar and cocoa until milk is warm and sugar is dissolved.
Stir cookie grounds into the warm milk mixture and mix until combined.
Transfer to an airtight container and store in the refrigerator up to 1 week.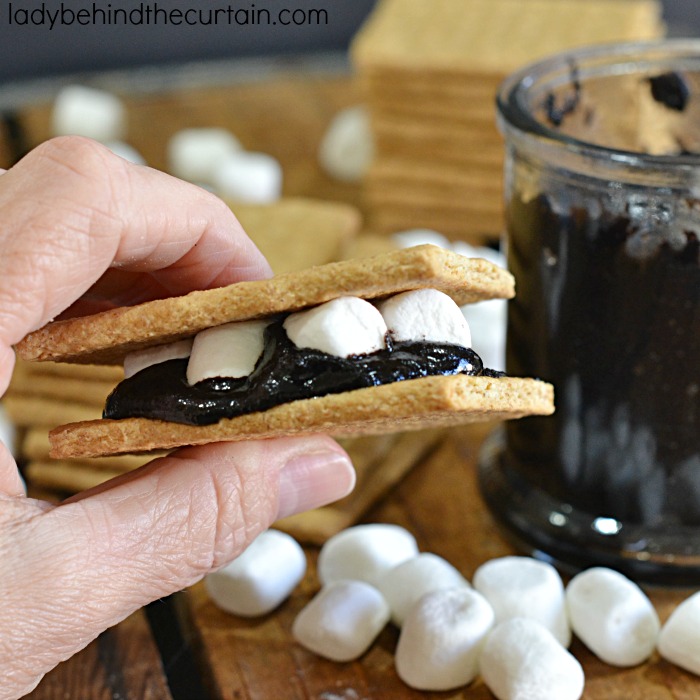 MORE EASY GIFT IDEAS
SLOW COOKER SIMMERING SPICE GIFT  2. SHORTBREAD VANILLA RUM COOKIE BUTTER  3. EARL GREY SPICE TEA