This DIY Earl Grey Spice Tea makes the perfect Secret Santa gift, teachers gift or hostess gift.  With crystallized ginger, all spice, cloves, dried apples and a cinnamon stick.  Because the spices are whole it is mild yet flavorful.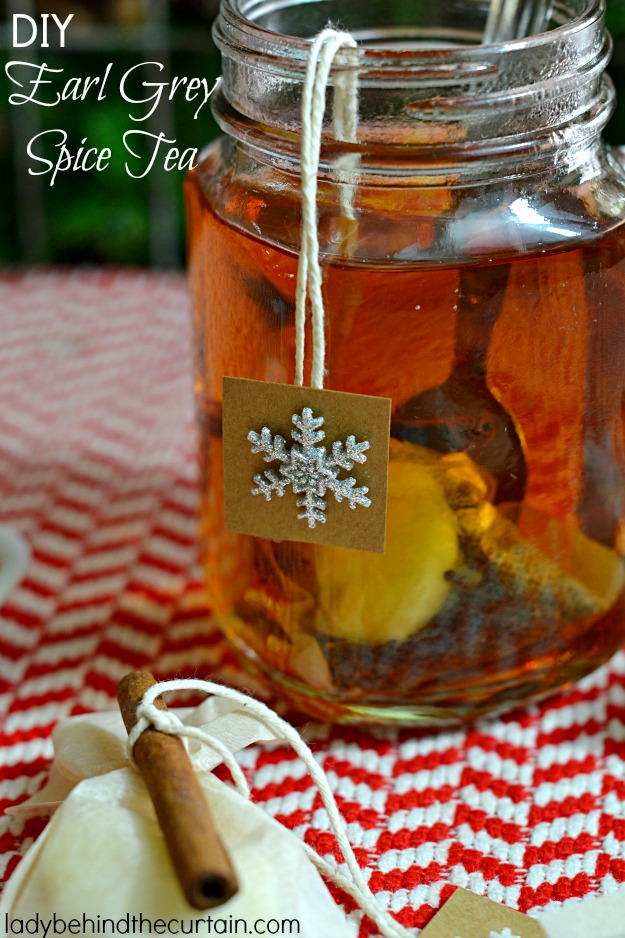 Put together a wonderful holiday tea theme gift basket by multiplying the amount of tea and spices, pour into a jar, add a tea pot shaped tea bag holder, a fancy spoon and a cup.  Oh, don't forget the tea bags.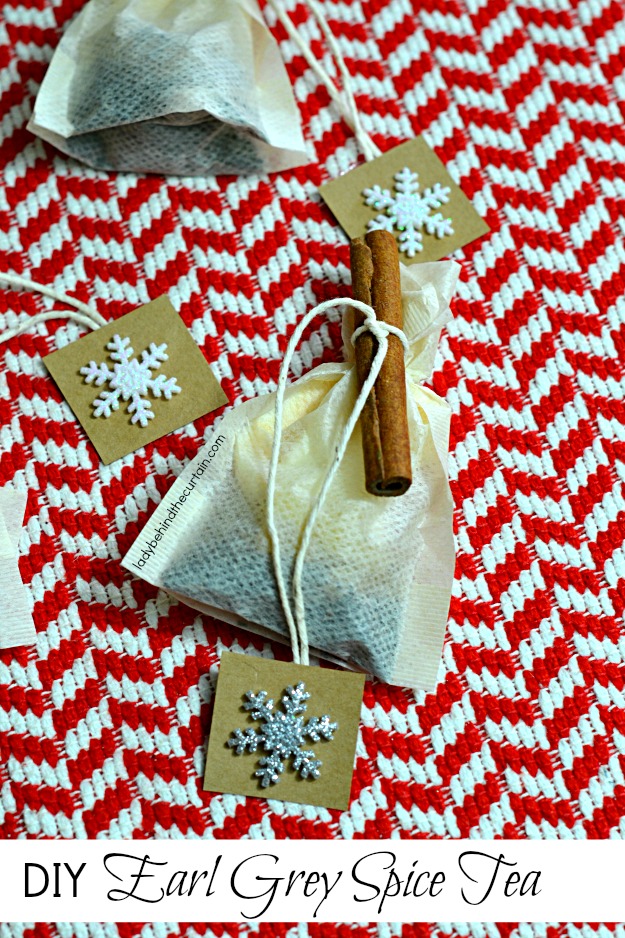 Because mason jars are my thing I decided to stuff a mason jar cup with my tea bags for my husband to take to work as his Secret Santa gift.  To make my tea bags a little fancy I added a snowflake sticker I found at Michael's, stuck it onto a piece of cardstock paper and attached it with tape to the bottom of the kitchen twine I used to tie up the bag.  The tea bags, I found at Sprouts but I think you can find them anywhere loose tea is sold.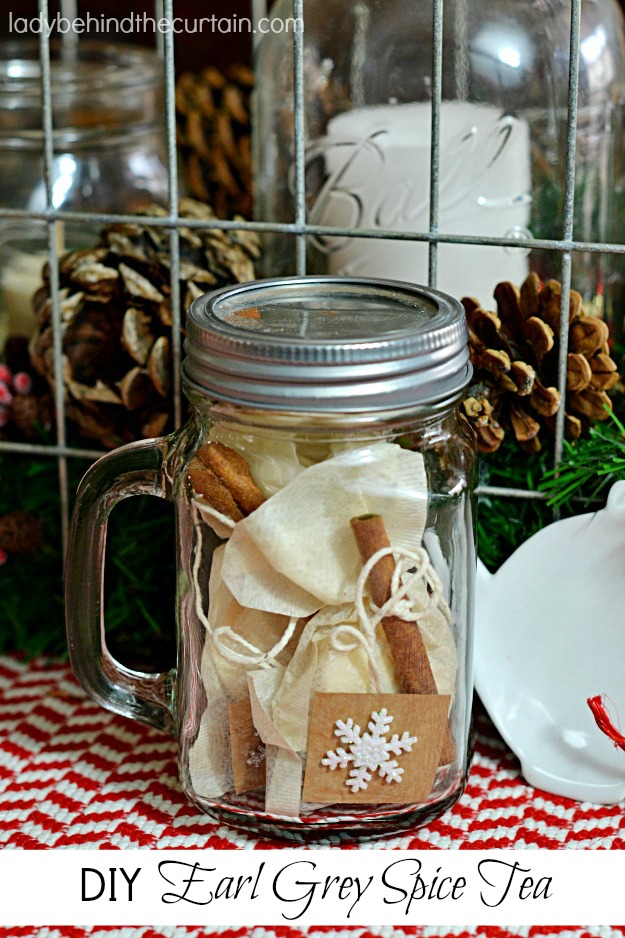 ADD A TEA BAG HOLDER TO YOUR GIFT!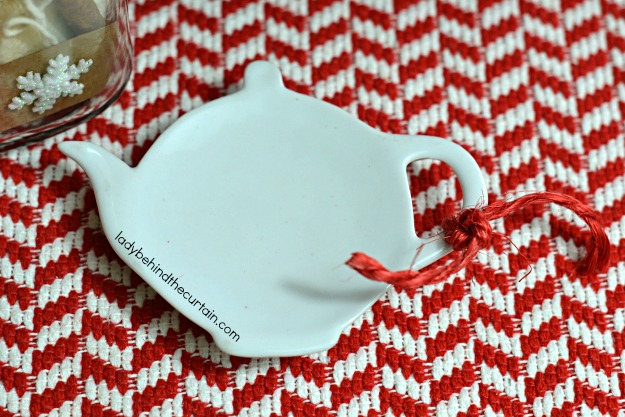 HERE IS THE COLLECTION OF SPICES I USED TO MAKE THIS TEA DELICIOUS!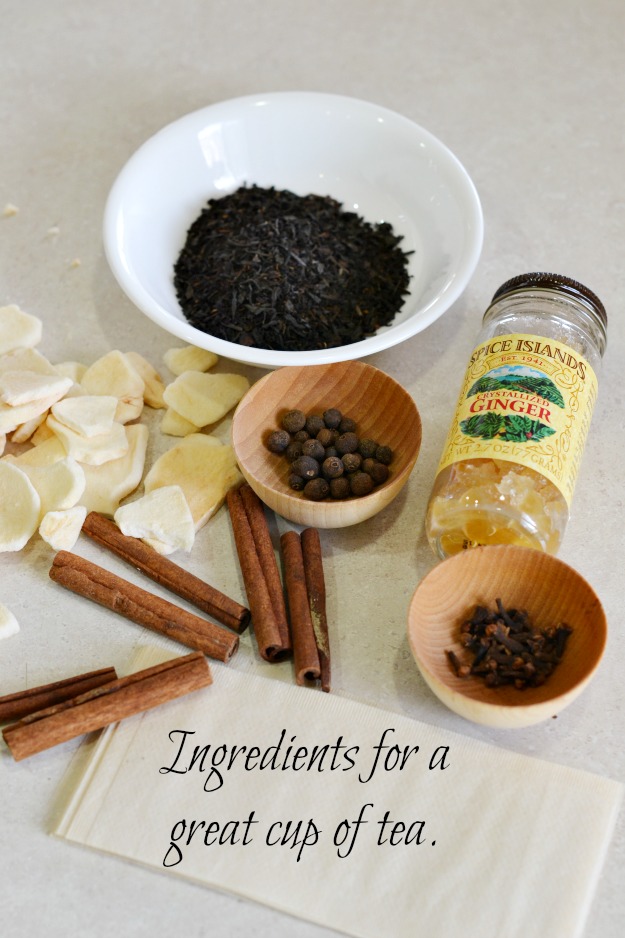 MORE SECRET SANTA GIFT IDEAS
1. CHRISTMAS SUGAR COOKIE PUPPY CHOW  2. INSTANT DARK CHOCOLATE COCOA MIX  3. CARAMEL PUMPKIN FUDGE