Slow Cooker Simmering Spice Gift
Slow Cooker Simmering Spice Gift |  Give the scent of the holiday season!  Have a pot of these holiday favorites simmering when guests arrive to create a relaxing cozy feeling.  This simmering gift is perfect as a hostess gift, teachers gift, a secret Santa gift or to simply say "thank you".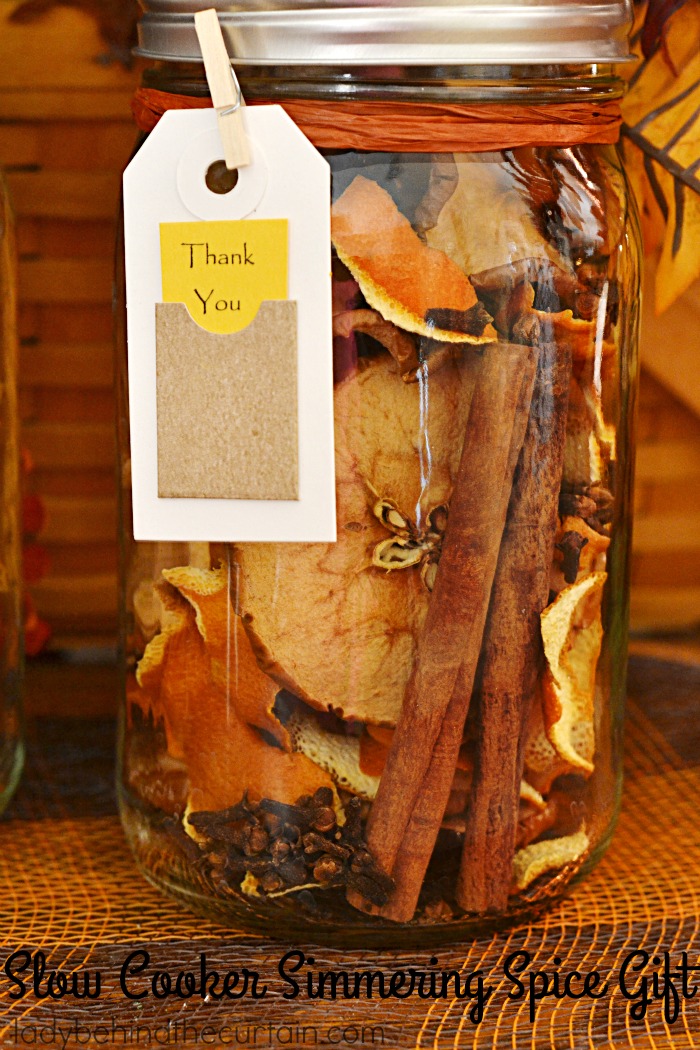 Make a fun "thank you" tag and print out the directions using my template (link below).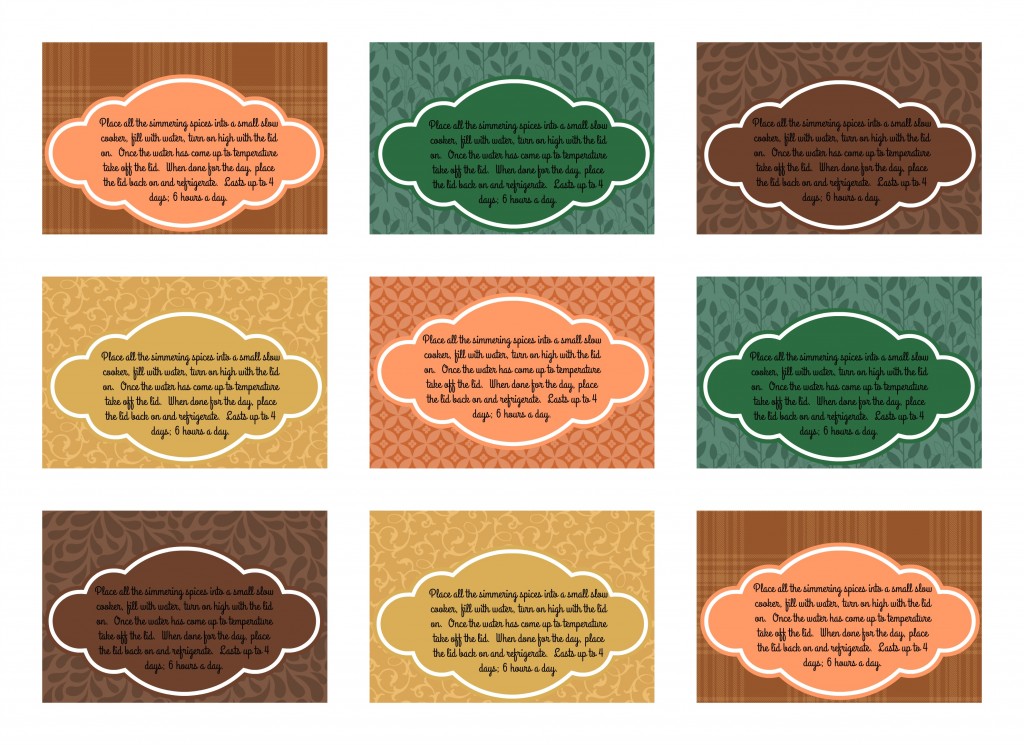 Slow Cooker Simmering Spice Gift – Directions Print Out (link)
STOVE TOP METHOD: Add some of the simmering spices to a small pot, fill with water and simmer on the stove top. This method will give you THREE uses.
SLOW COOKER METHOD:  Put all the simmering spices in a small slow cooker, fill with water and simmer with no worries of your pot going dry.  Turn the slow cooker on high and place on lid until water has come up to temperature.  Take off the lid.  Your house will smell like you've been baking all day!
NOTE:   The simmering spices lasted 4 days at 6 hours each.  Once I was done with it for the day, I took it out of the slow cooker shell to cool, then covered with the lid and placed it in the refrigerator.  The next day I placed the pot back into a COLD slow cooker, turned it on high, covered, uncovered when the liquid got hot and simmered for another 6 hours.  I did this for 4 days.
MORE TO ADD!  Something I love to do once the Christmas trees come out is to go to the lots, collect trimmed branches and add little pieces to my simmering spices.  So, if you're making this during Christmas tree time I would totally recommend you tie a sprig with twine to the outside.  I wouldn't add it inside the jar because the twig will give off moisture.
Slow Cooker Simmering Spice Gift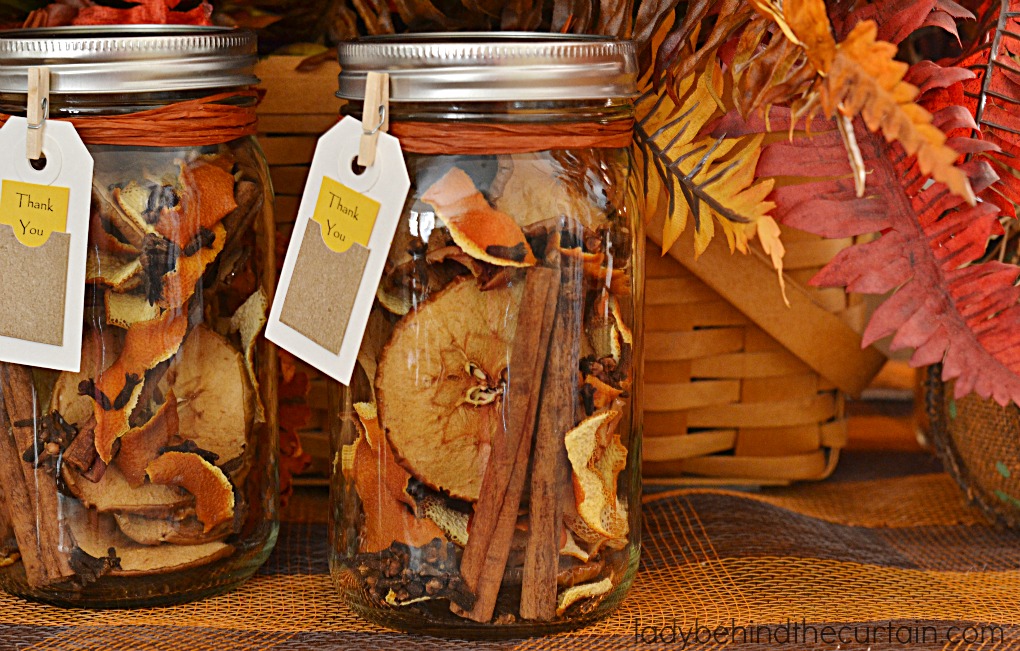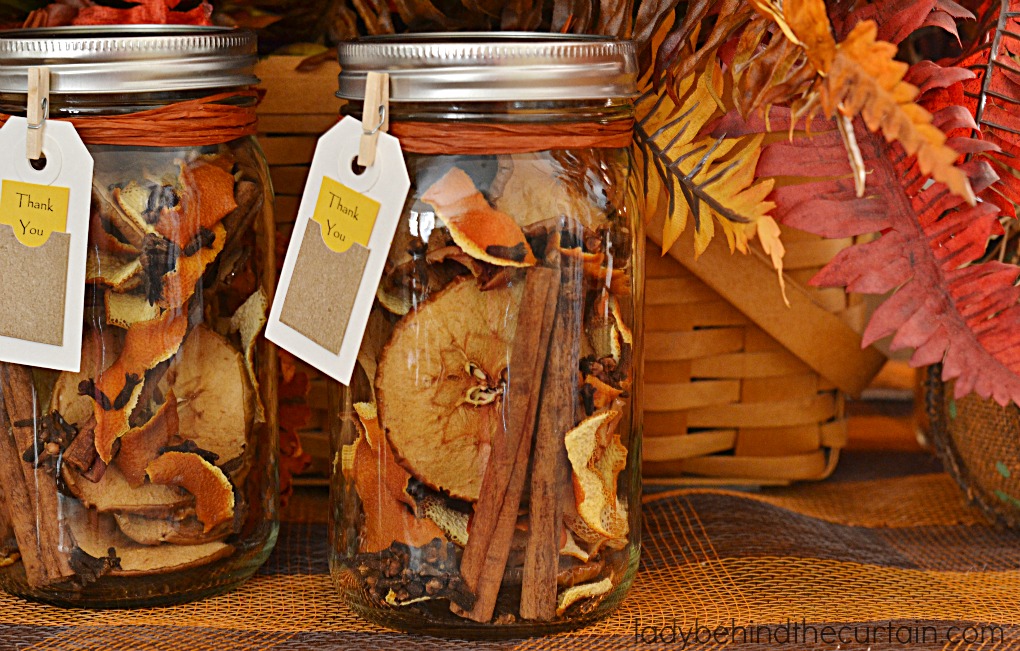 Ingredients
4

oranges - rind only -dried (directions below)

4

apple, sliced to 1/4-inch-dried (directions below)

2

tablespoons whole cloves

6

cinnamon sticks
Instructions
Preheat oven to 250 degrees.
For the Oranges:
With a small sharp knife peel the rind from the orange and cut into 2 inch strips.
Place on a cookie sheet lined with parchment paper; bake 2 hours or until when squeezed no moisture comes from the fruit.
For the Apples:
Slice into 1/4-inch slices; place on cookie sheet lined with parchment paper.
Bake 4 to 5 hours or until a light brown color.
TIP: Apple slices should be crisp when cooled.
Divide the orange rind, apple slices, cloves and cinnamon between

TWO

quart size jars.