Slow Cooker Simmering Spice Gift
Slow Cooker Simmering Spice Gift | Give the scent of the holiday season! Have a pot of these holiday favorites simmering when guests arrive to create a relaxing cozy feeling. This simmering gift is perfect as a hostess gift, teachers gift, a secret Santa gift or to simply say "thank you".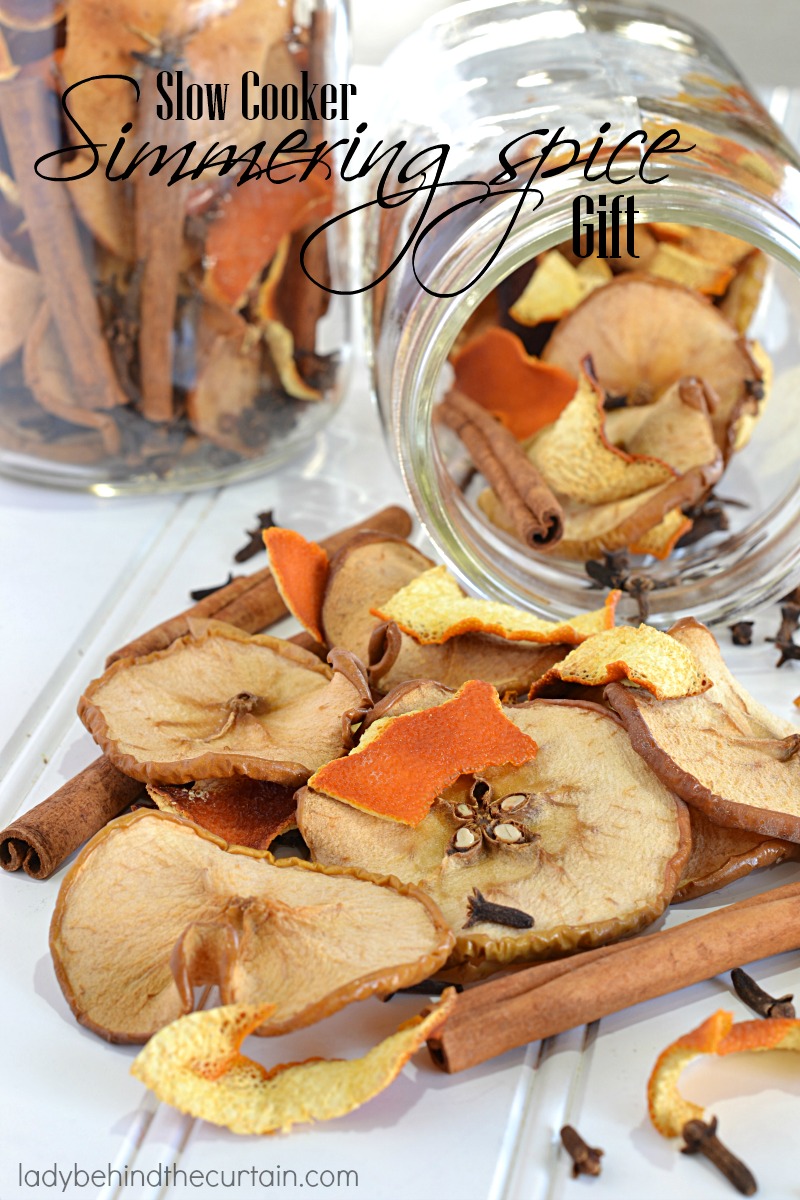 Click here to print your own tags—->>>SLOW COOKER SIMMERING SPICE GIFT TAGS FRONT and BACK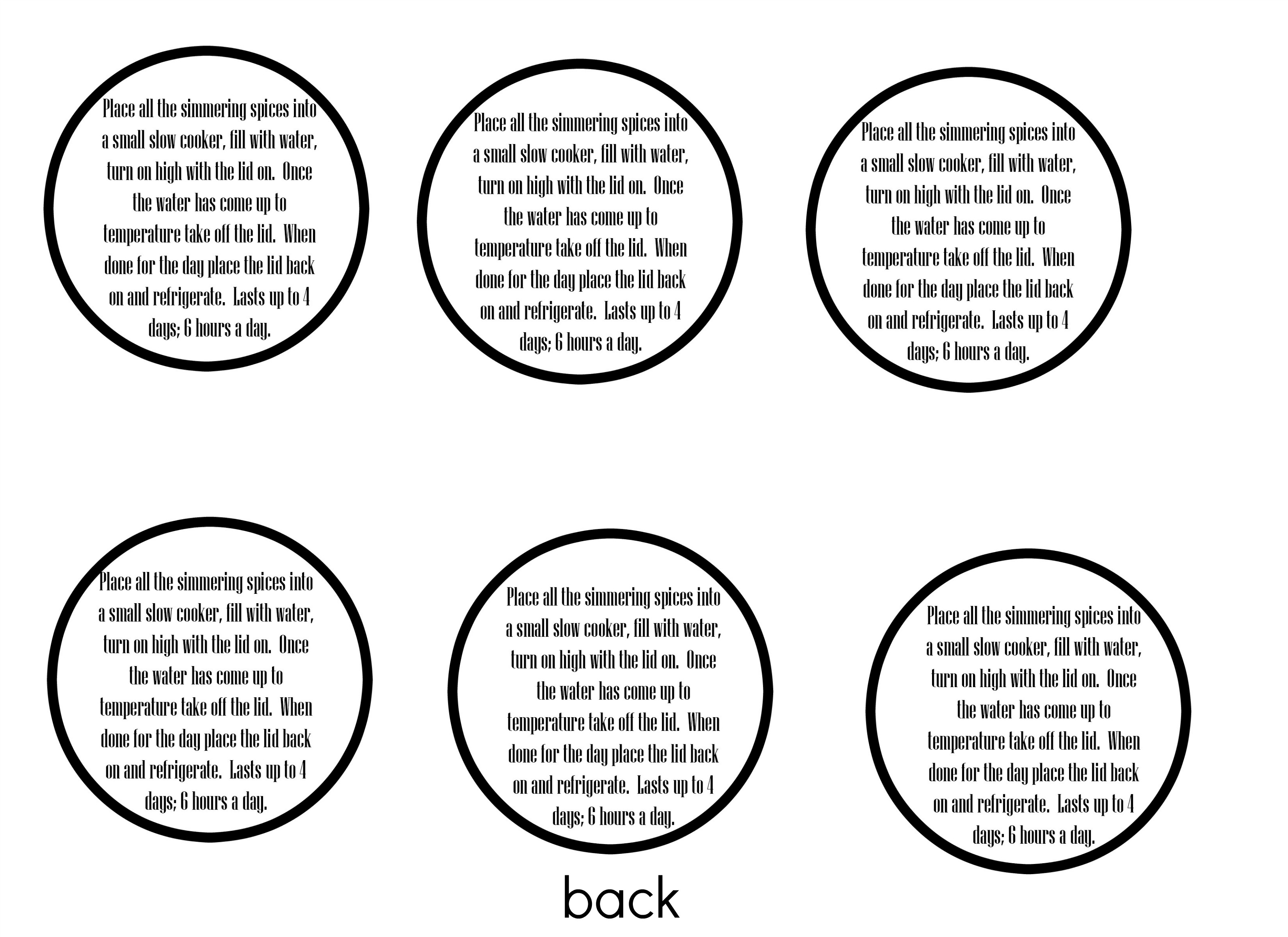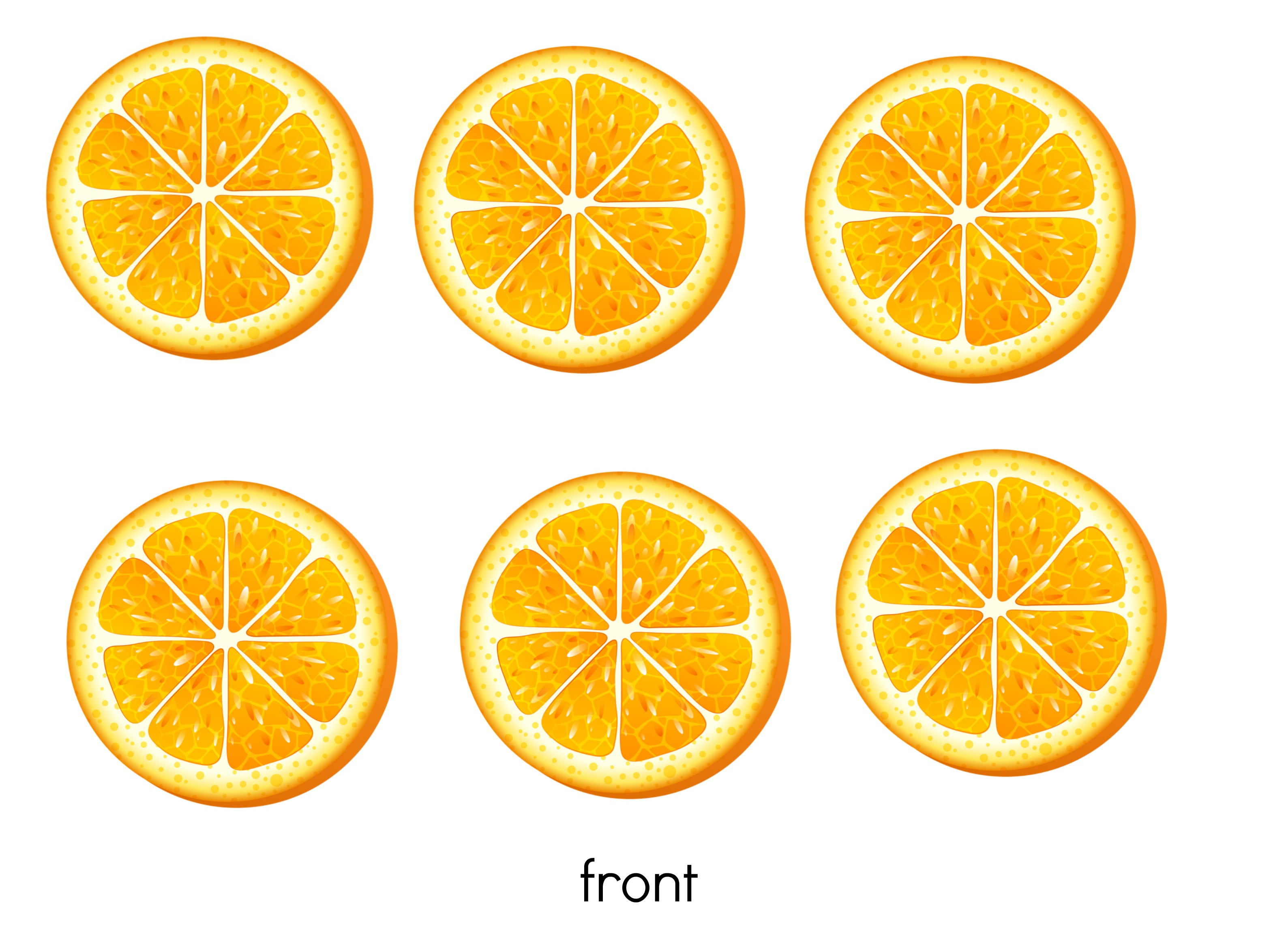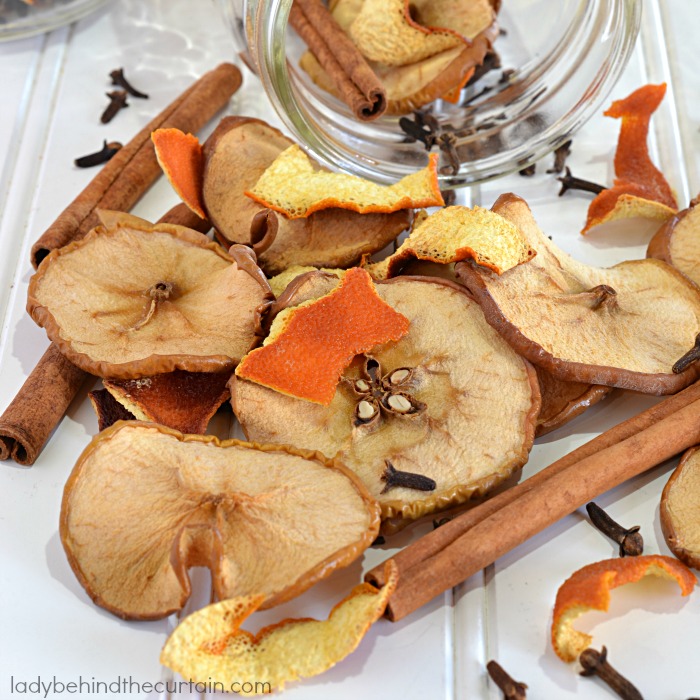 Let's make a Slow Cooker Simmering Spice Gift!
If this is for yourself, here are the SIMMERING DIRECTIONS.
Place all simmering spices into a small slow cooker, fill with water, turn on high with the lid on. Once the water has come up to temperature take off the lid. When done for the day place the lid back on and refrigerate. Lasts up to 4 day; 6 hours a day.
STOVE TOP METHOD: Add some of the simmering spices to a small pot, fill with water and simmer on the stove top. This method will give you THREE uses.
SLOW COOKER METHOD: Put all the simmering spices in a small slow cooker, fill with water and simmer with no worries of your pot going dry. Turn the slow cooker on high and place on lid until water has come up to temperature. Take off the lid. Your house will smell like you've been baking all day!
NOTE: The simmering spices lasted 4 days at 6 hours each. Once I was done with it for the day, I took it out of the slow cooker shell to cool, then covered with the lid and placed it in the refrigerator. The next day I placed the pot back into a COLD slow cooker, turned it on high, covered, uncovered when the liquid got hot and simmered for another 6 hours. I did this for 4 days.
Do I have to dry the fruit?
Yes ….and No…
If you're making this mix for yourself and you plan on simmering it right away then NO. You don't have to dry the fruit. Drying the fruit is a way of preserving it until it is simmered. When you simmer fruit you are re- hydrating it to it's original state.
If you're planning on giving the mix out as gifts then YES. Drying your fruit first is a way of preserving it in its natural state and will last much longer then if it isn't dried.
Can I make this Slow Cooker Simmering Spice Gift in Advance?
Yes, The simmering spice gift can be made at least 2 weeks in advance. TIP: If you make the spice mix in advance store it in an open container and stir it everyday to keep it aerated. There will most likely still be moisture in the fruit. You don't want any mold growing in your mix.
What else can I add to this simmering spice gift?
Christmas Tree Sprigs: Something I love to do once the Christmas trees come out is to go to the lots, collect trimmed branches and add little pieces to my simmering spices.  So, if you're making this during Christmas tree time I would totally recommend you tie a sprig with twine to the outside.  I wouldn't add it inside the jar because the twig will give off moisture.
FREEZE Dried Fruit: Available at most grocery stores, freeze dried fruit has absolutely no moisture in it, so it works perfectly in potpourri. Freeze dried berries will provide a pop of color.
Leaves: If you have an orange tree in your backyard, sprinkle a few leaves on the tray with the fruit to dry. The drying time will differ from the fruit so watch them.
Other Citrus and Fruit: Lemons, Limes or Pears would work great. Avoid drying fruits like peaches and apricots, which are too moist and tend to be sticky when dried.
Essential Oils: One scent to enhance the fragrance (like orange or apple).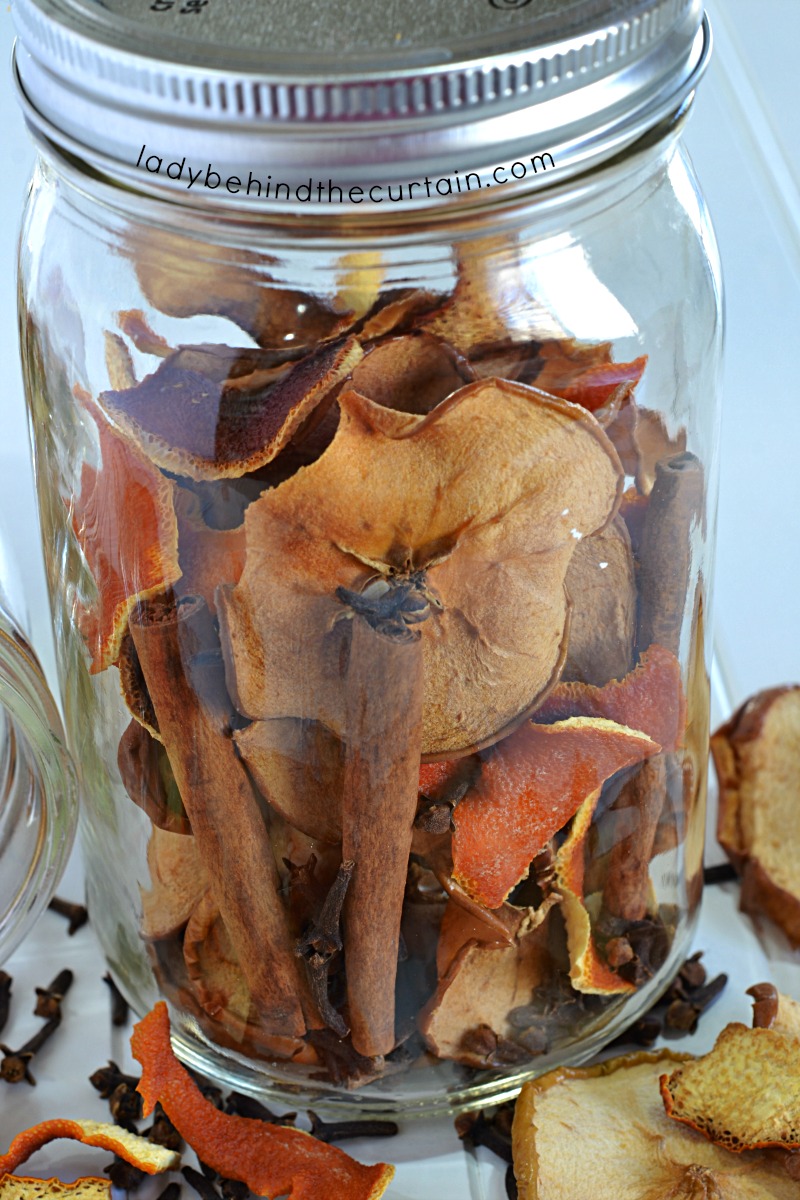 MORE GIFT IDEAS
NEVER MISS A POST