Shortbread Vanilla Rum Cookie Butter
Shortbread Vanilla Rum Cookie Butter | Make your own cookie butter, set an apple on top and give the best Teachers Gift!  I love having peanut butter with sliced apple and now I have a new butter to serve! This not too sweet butter is perfect with apple slices.  Add a swirl to your yogurt or ice cream.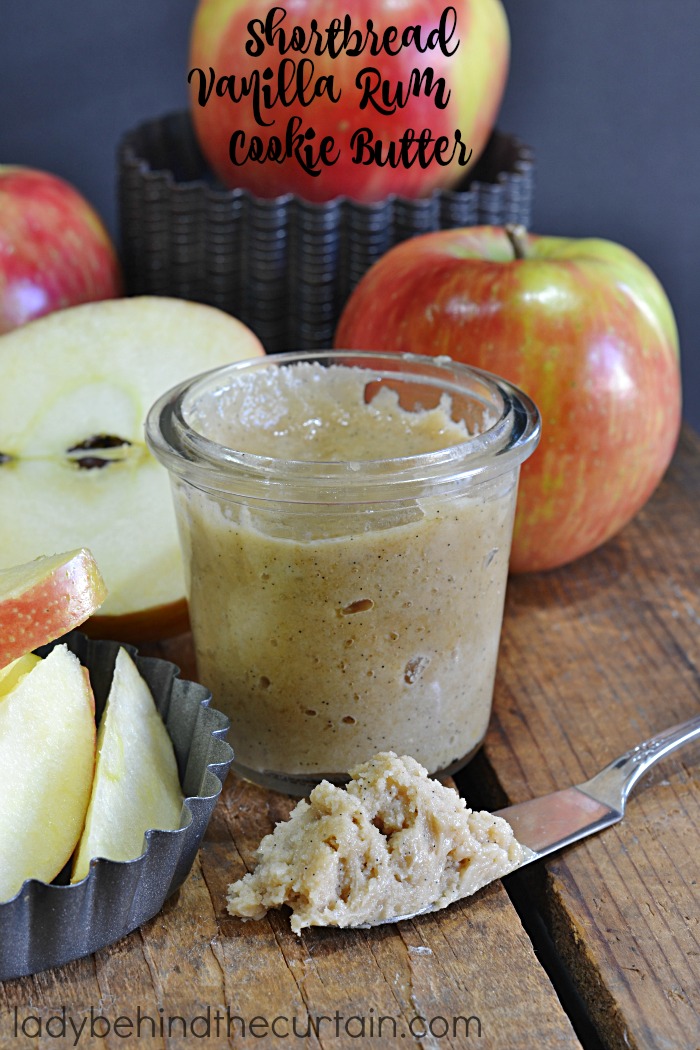 Toss a few ingredients into the food processor and you have made a delicious homemade version of cookie butter. Show someone how special they are by adding this delicious butter to a gift basket.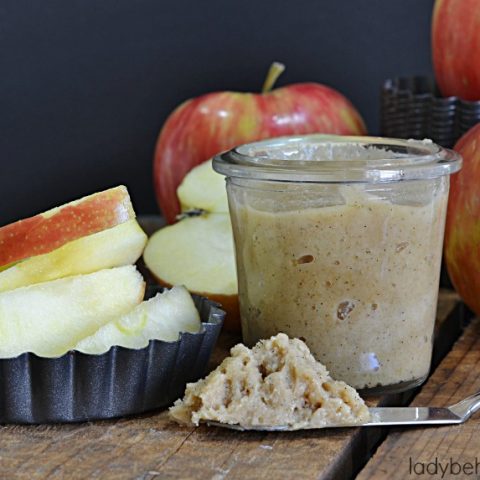 Shortbread Vanilla Rum Cookie Butter
Ingredients
1/2 cup milk
1 tablespoon granulated sugar
1 tablespoon rum
1 (10 ounce) package shortbread cookies
1 tablespoon vanilla bean paste
Instructions
Add cookies to a food processor; process until the cookies are fine crumbs.
In a medium saucepan add the milk, sugar and rum.
Heat until milk is warm and the sugar has dissolved.
Stir in cookie crumbs and vanilla paste until combined and smooth.
Transfer to a container with a lid.
Store in the refrigerator up to 2 weeks.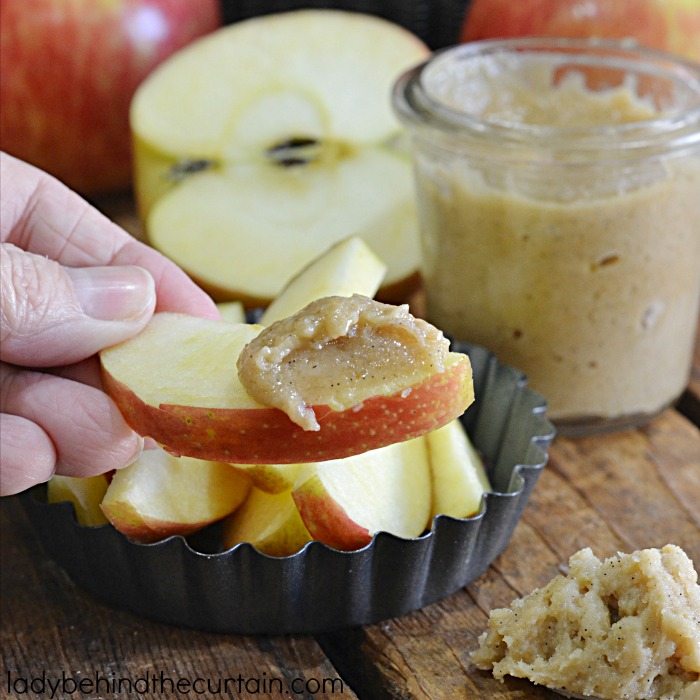 MORE TEACHER'S GIFT IDEAS
CARAMEL APPLE MUDDY BUDDIES  2. DARK CHOCOLATE CHERRY FUDGE 3.  DIY EARL GREY SPICE TEA