Cranberry Orange Drop Biscuits
Cranberry Orange Drop Biscuits:  Light and fluffy with a hint of orange.  The addition of orange juice gives these biscuits their bright orange color.  Summertime is the perfect reason to make these bright flavored biscuits.  I love making them for ladies events.  When I make them I always make an extra batch for the freezer.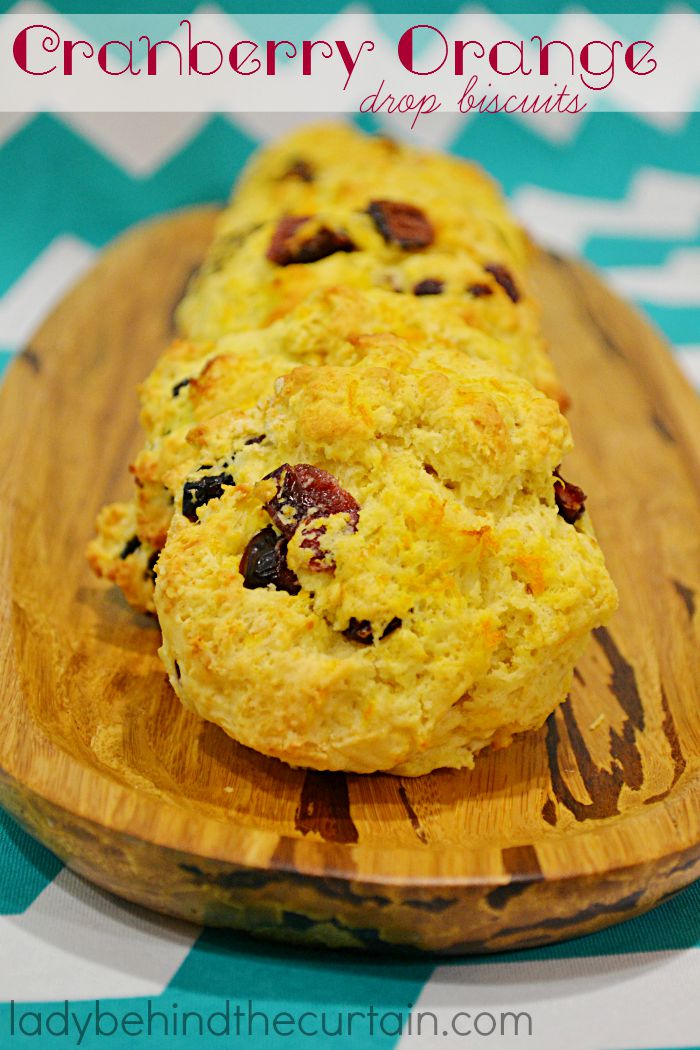 Take a batch to an elderly or sick person in your church.  Don't forget to add my orange butter!