Cranberry Orange Drop Biscuits
Cranberry Orange Drop Biscuits:  Light and fluffy with a hint of orange.  The addition of orange juice gives these biscuits their bright orange color.  Summertime is the perfect reason to make these bright flavored biscuits.  I love making them for ladies events.  When I make them I always make an extra batch for the freezer.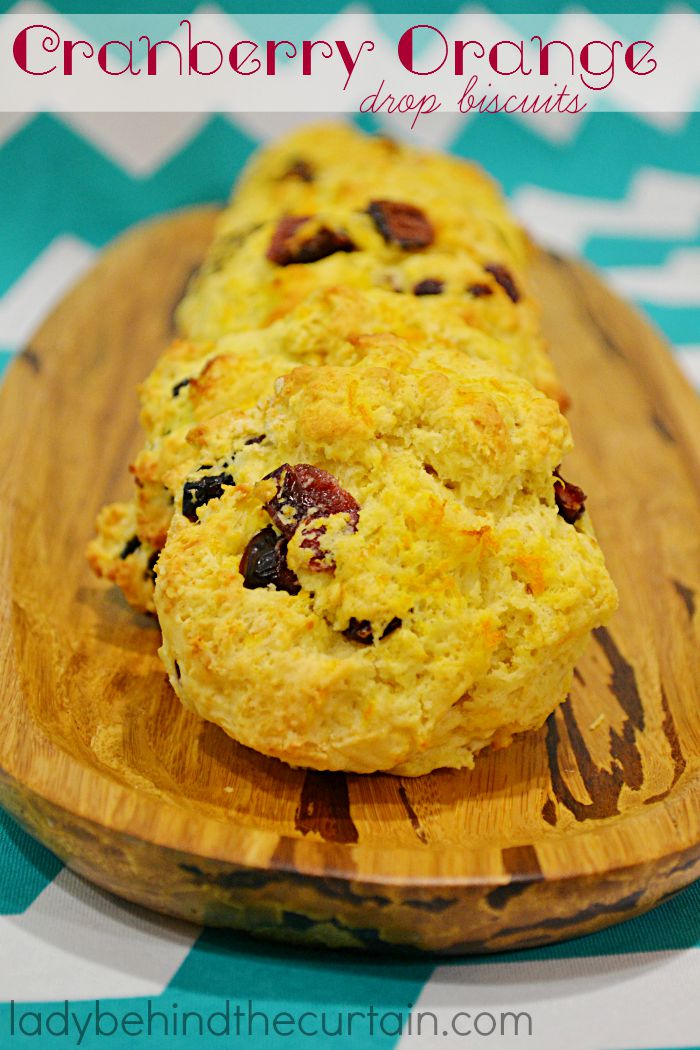 Take a batch to an elderly or sick person in your church.  Don't forget to add my orange butter!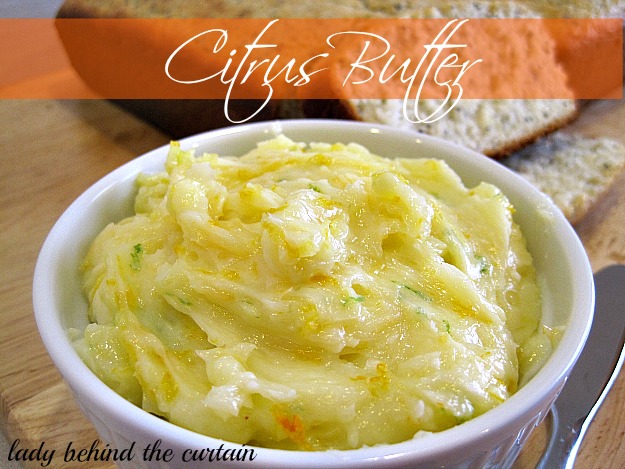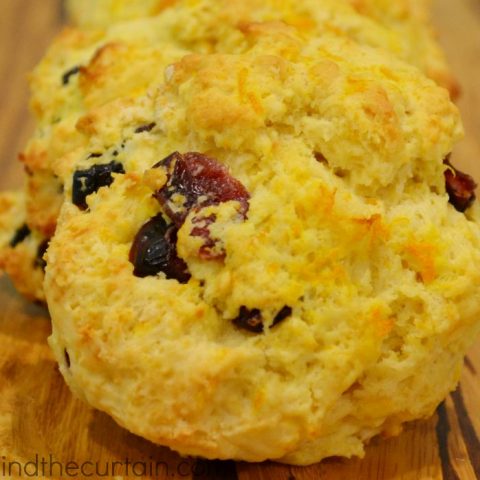 Cranberry Orange Drop Biscuits
Ingredients
For the Biscuit:
2 cups all-purpose flour
1/2 teaspoon salt
1/2 teaspoon baking soda
3 teaspoons baking powder
3/4 cup sour cream
5 to 6 tablespoons orange juice
1 tablespoons orange zest
3/4 cup dried cranberries
For the Topping:
1 to 2 tablespoons butter, melted
1/2 teaspoon orange zest
Instructions
For the Biscuits:
Preheat oven to 450 degrees.
Spray a cookie sheet with non stick cooking spray.
Mix together flour, salt, baking soda and baking powder.
Add sour cream, orange juice, orange zest and cranberries.
Mix until all the ingredients are combined.
Using an ice cream scoop, make 10 biscuit dough mounds onto prepared cookie sheet.
Dampen hands with water, lightly press the mounds.
For the Topping:
Melt butter, add orange zest to the butter and brush onto the tops of the biscuits.
Bake 12 to 14 minutes or until golden brown.