Easter Egg Chicken Fling Game
Easter Egg Chicken Fling Game |  The Easter egg hunt is over now what do the kids do?  How about play a game?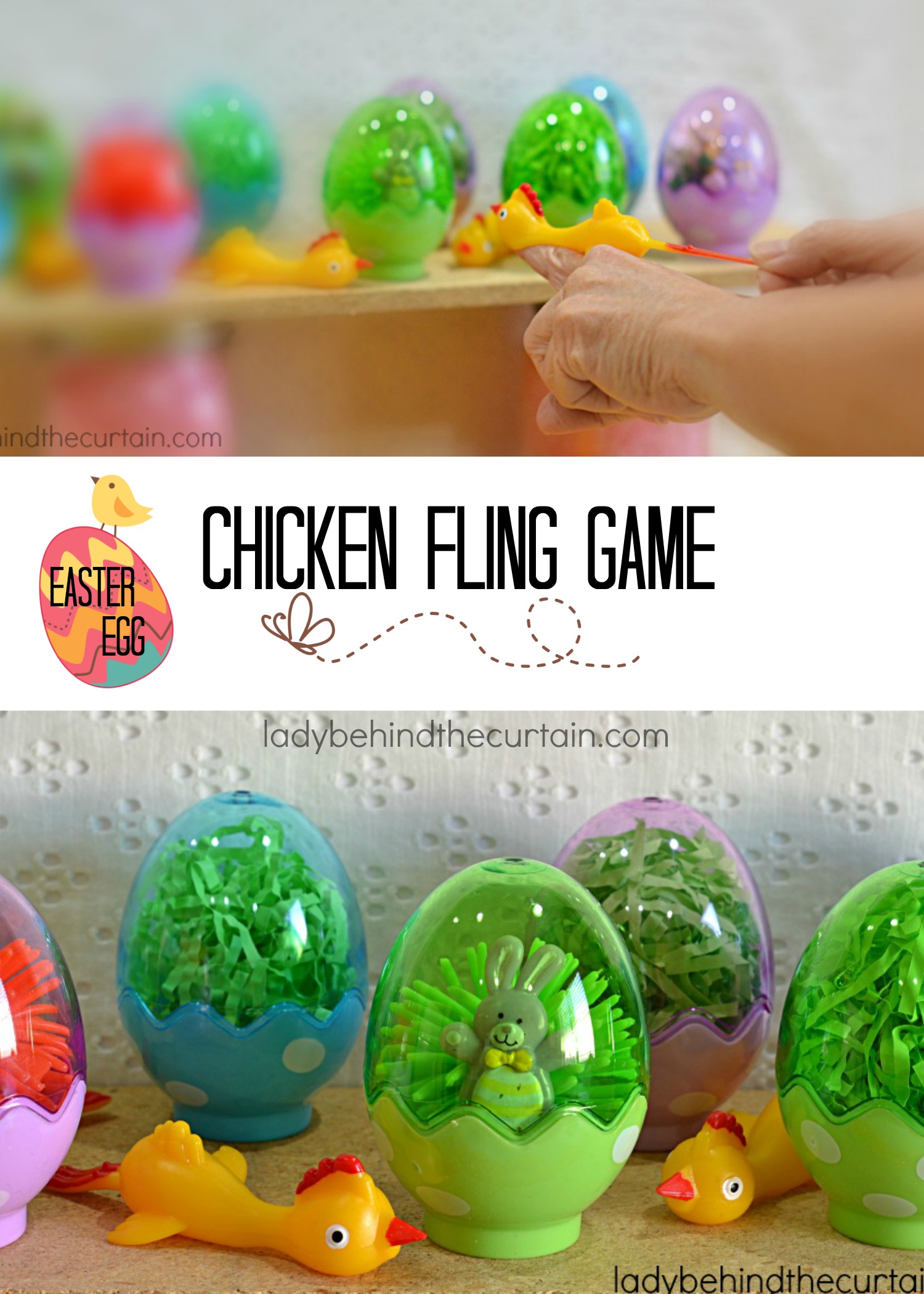 When I spotted these fun Fling Chicken toys at Dollar Tree I knew immediately what I was going to do with them.  A game of course!  🙂  Then I found the Easter eggs with a stand on the bottom. Perfect!  All I had to do is shop for candy and little toys and I was set. I even found the shredded paper at Dollar Tree!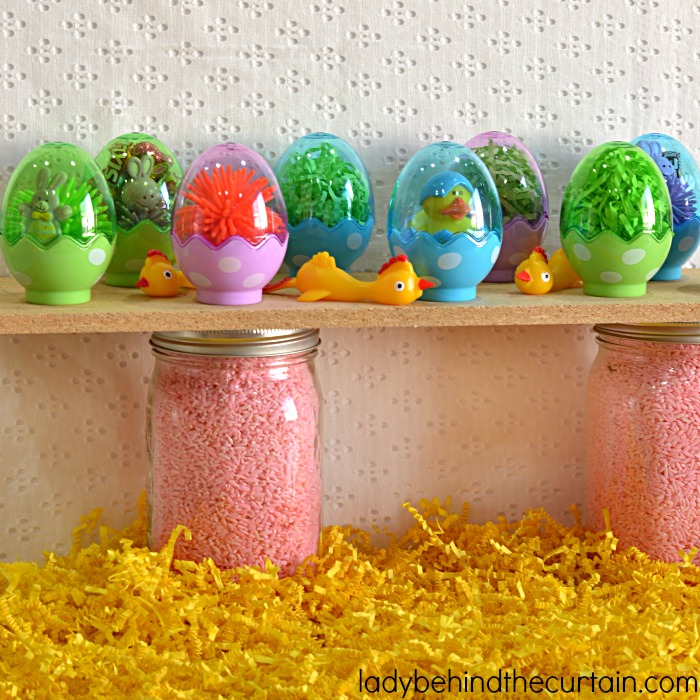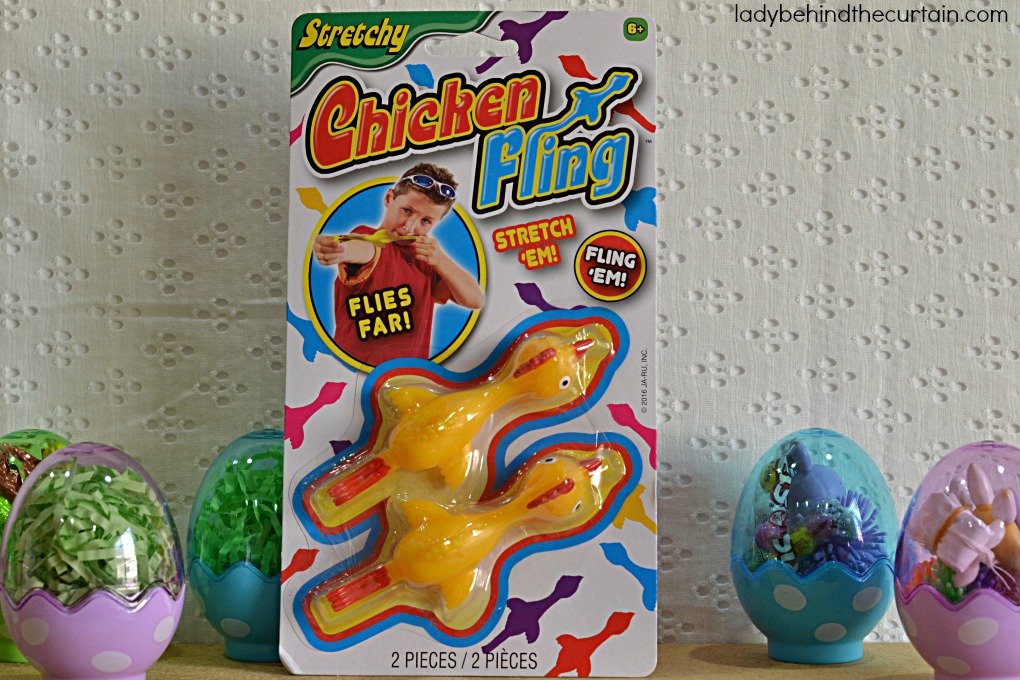 Some of the eggs had "mystery" prizes.  I filled the egg with Easter basket grass so the kids couldn't see what was in them.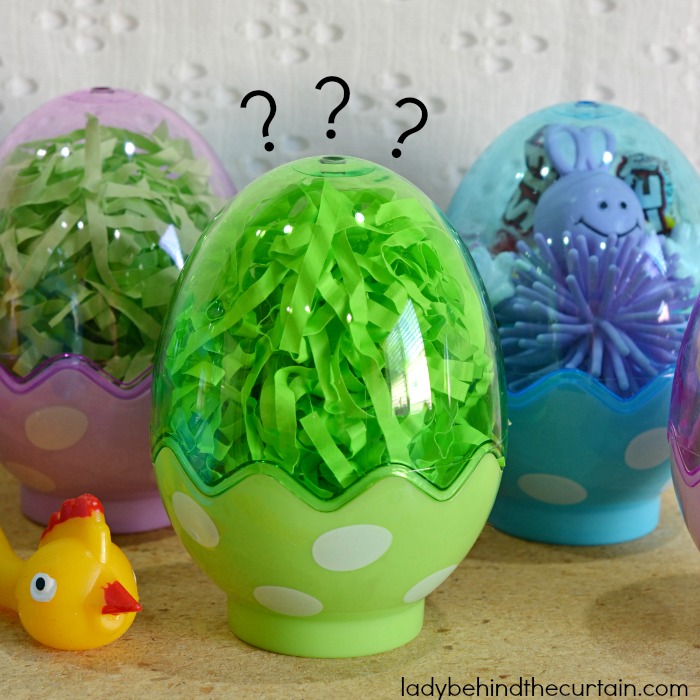 If you can't find the chickens (they were on the toy aisle), rubber bands would work too or nerf guns.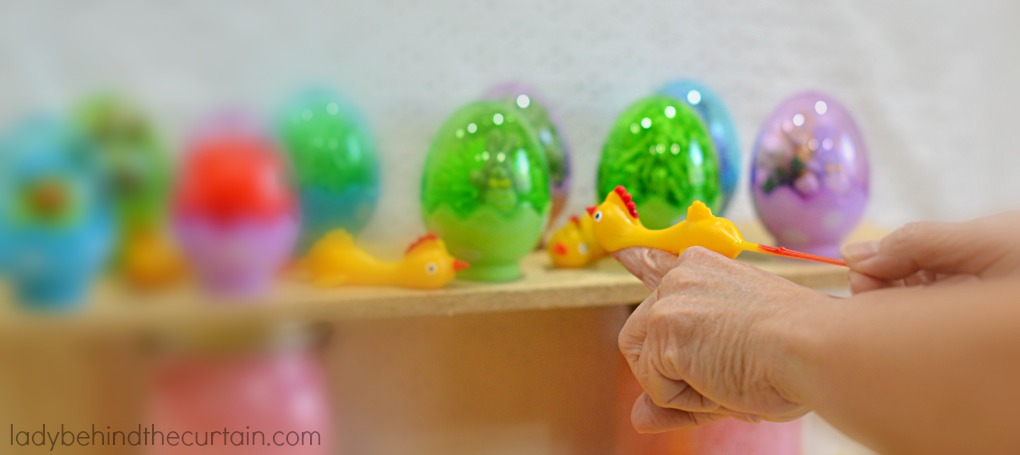 The rules will vary from age to age.  I'll leave that up to you.
—