Berries 'n Cream Bread Pudding
Berries 'n Cream Bread Pudding |  Whether you add this to your Easter Breakfast Buffet or you're serving it to out of town guests this bread pudding is the best!  Added dollops of cheesecake filling tricks you and your guests into thinking that everyone is eating cheesecake for breakfast!  Your guests will think they're at a B&B!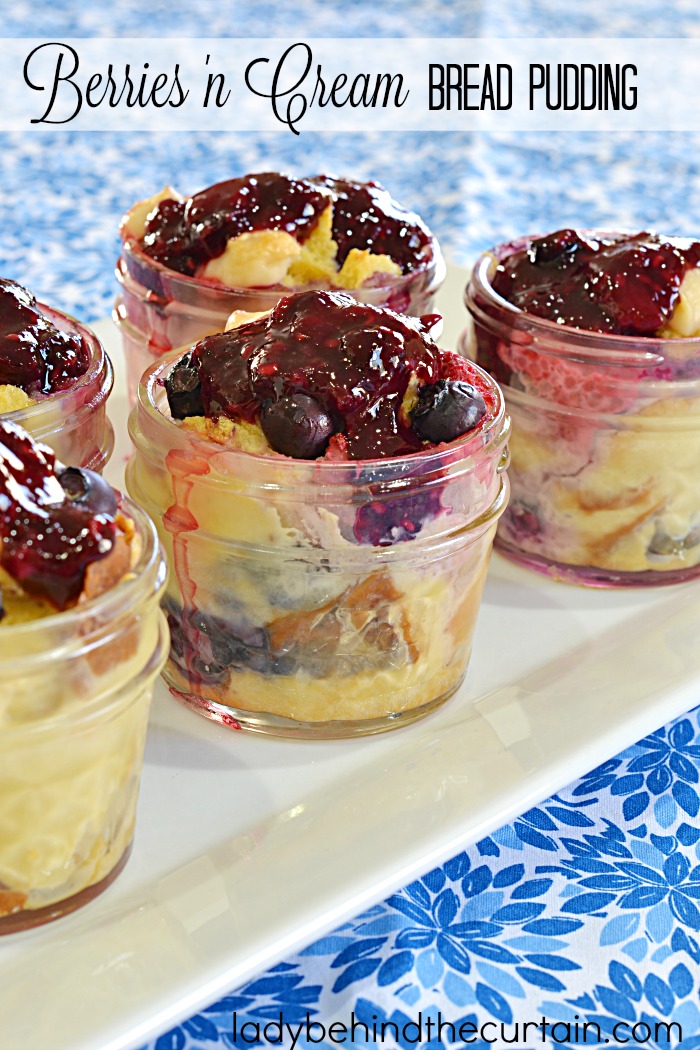 You have two options for this bread pudding.  You can bake it in a 9×13-inch baking dish or dress it up a bit for a brunch and bake it right in little 4 ounce canning jars.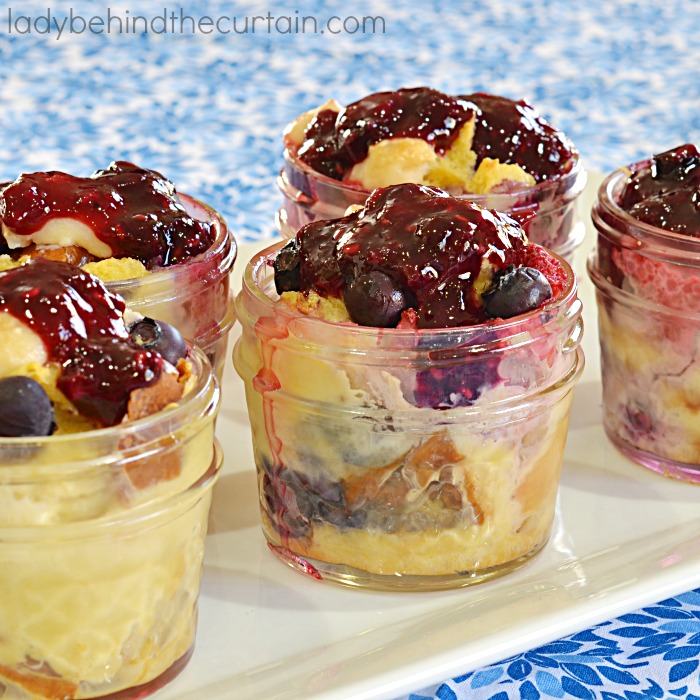 MORE BREAD PUDDING RECIPES

PINEAPPLE BREAD PUDDING  2.  CINNAMON ROLL BREAD PUDDING  3.  CRANBERRY PEAR CINNAMON BREAD PUDDING