Pumpkin Marshmallow Dip | Add this dip to your Holiday dessert table or take it with you to a party.  Christmas or Thanksgiving this dip is perfect for any Holiday occasion.  Light, fluffy, creamy with the wonderful pumpkin flavor that we all love.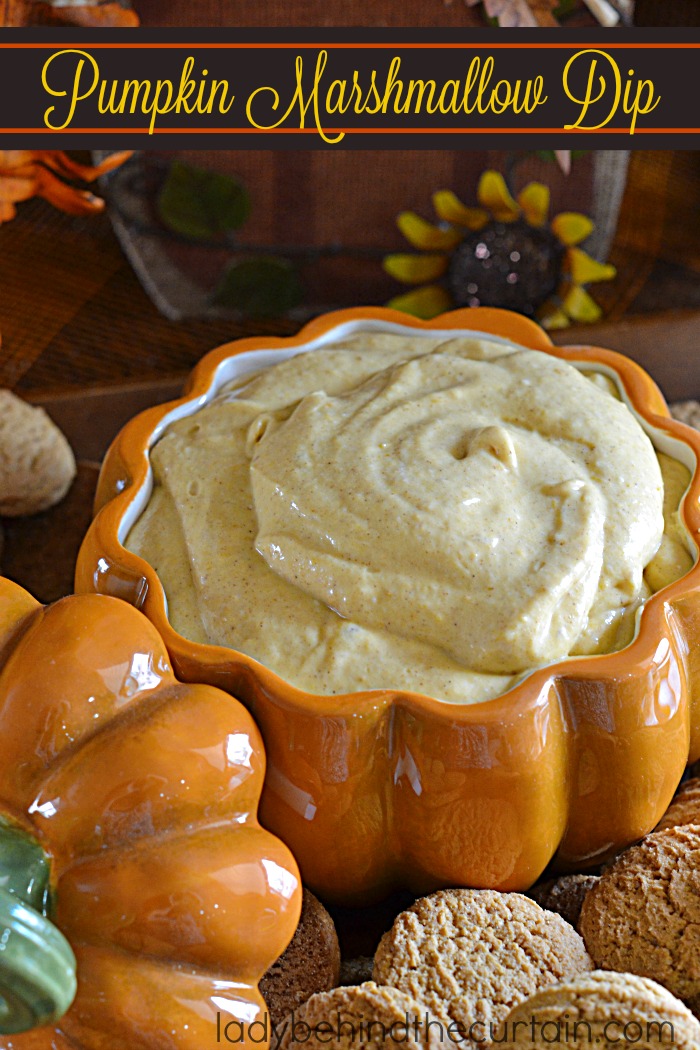 I added ginger snap cookies to dip into this delicious dip.  I also think apples would be wonderful.  Sweet dips are an easy way to add one more dessert to your table and the perfect treat for an office party.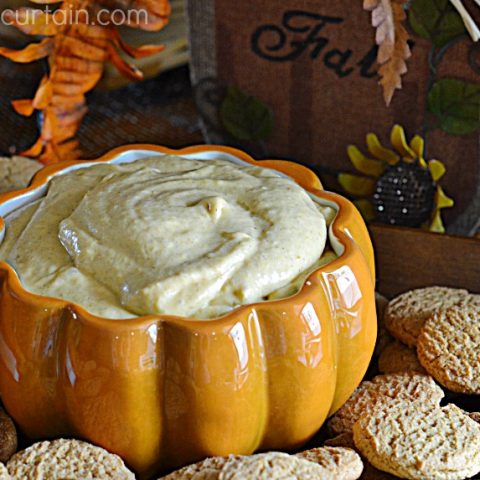 Pumpkin Marshmallow Dip
Yield:
Makes about 2 cups
Ingredients
1 (8 ounce) container cream cheese, at room temperature
1 (7 ounce) jar marshmallow creme
1 cup confectioners' sugar
1/3 cup light brown sugar, packed
1 teaspoons vanilla extract
1/2 cup pumpkin puree
1 teaspoon ground cinnamon
Instructions
Beat cream cheese until fluffy with not lumps.
Add the marshmallow creme, confectioners' sugar, brown sugar, vanilla, pumpkin and cinnamon.
Mix until fluffy.
Refrigerate for 1 hour before serving.
Serve with ginger snap cookie or apples.
Store in the refrigerator.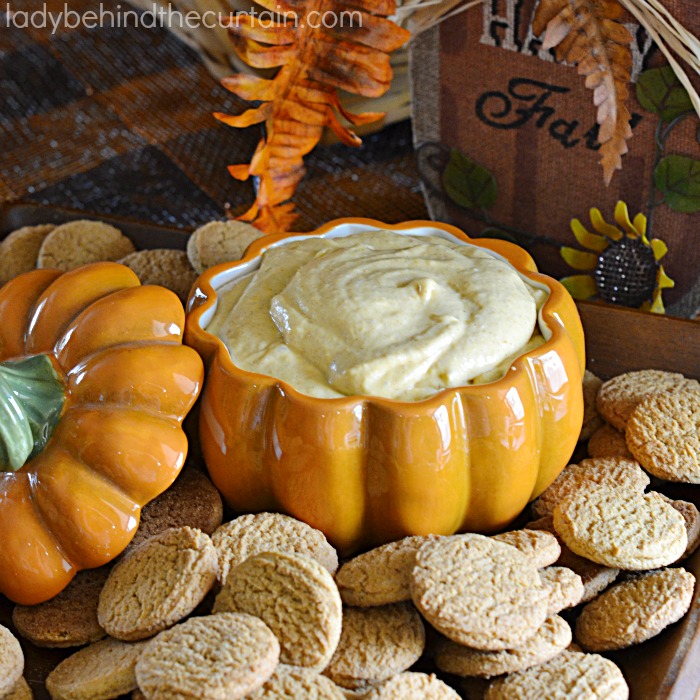 MORE SWEET DIP RECIPES