Mini DIY Cake Stands |  One of my favorite ways to dress up a table.  Treat your guests to their own personal cake!  These easy to make stands are also great for displaying cupcakes.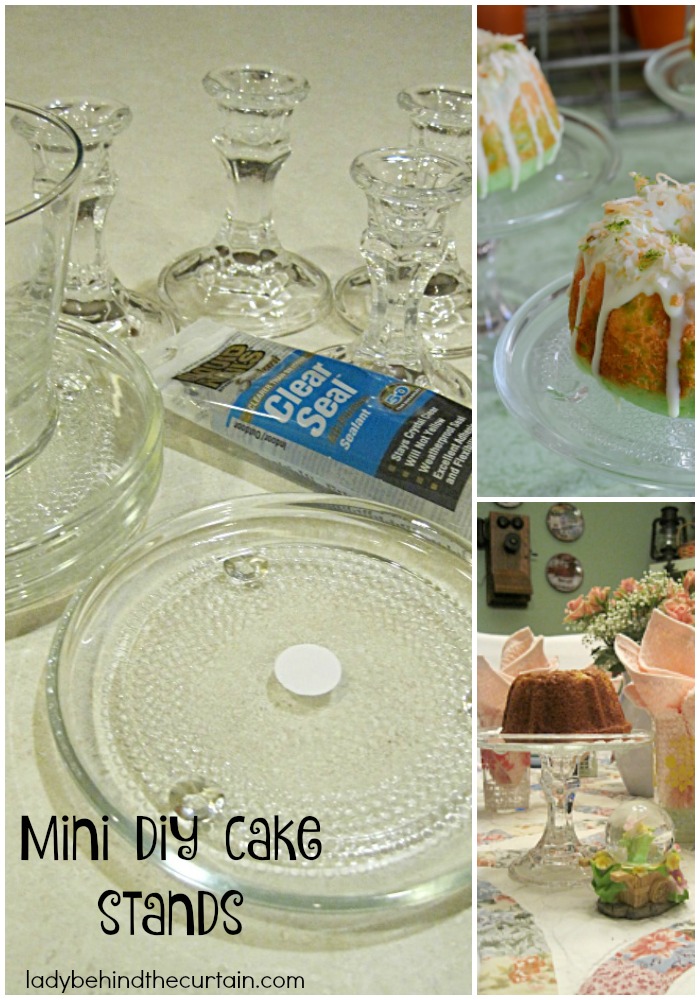 I purchased candle plates and candlestick holders from the Dollar Tree.  Glued those two pieces together with a clear seal glue.  Let the glue dry overnight.  I love displaying cupcakes under the candle holder that I use as a dome.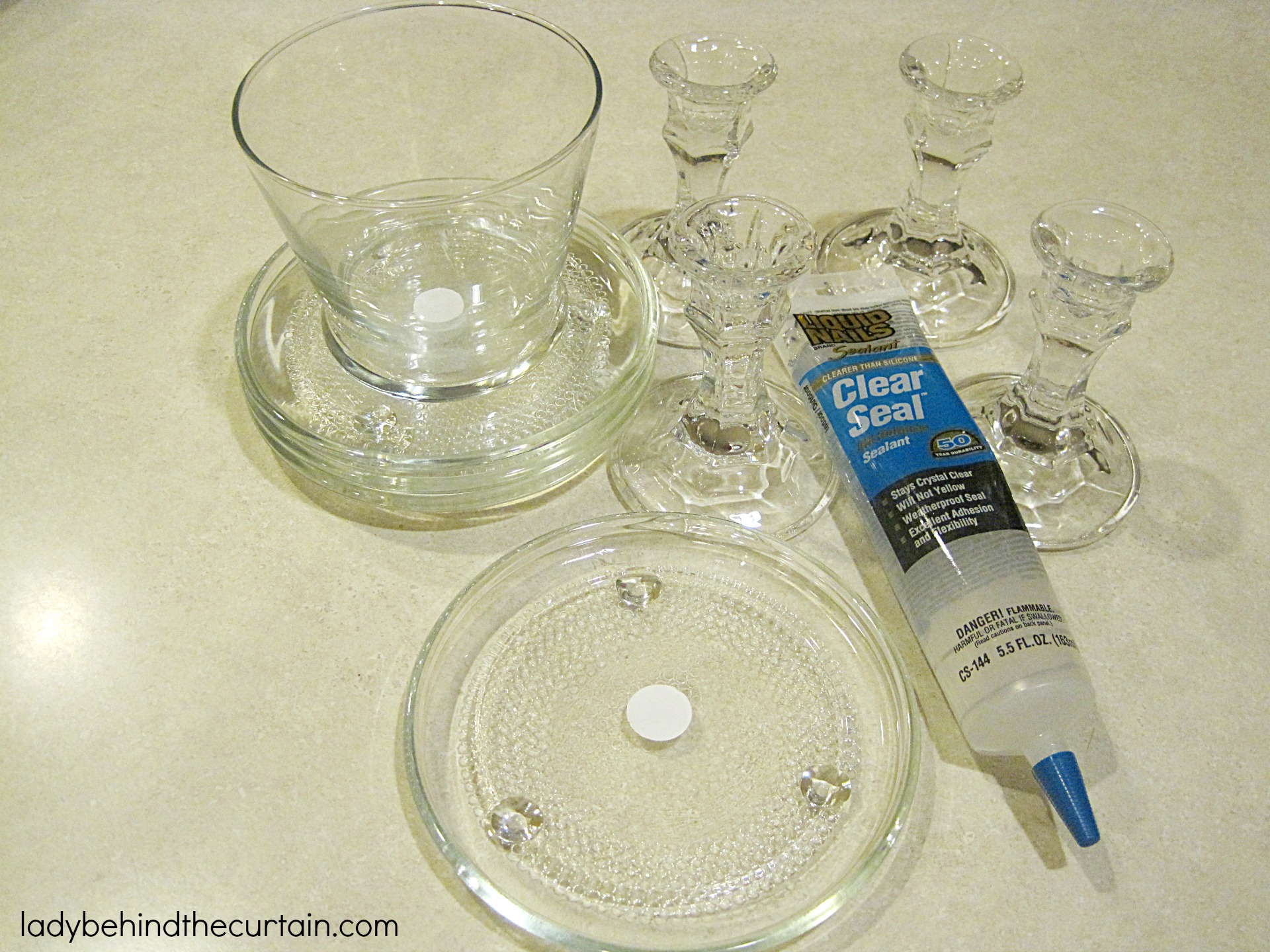 SUPPLIES
candlestick
candle plate
clear seal glue
optional candle holder (for dome)
DIRECTIONS
Add a ring of the glue around the top portion of the candlestick where the candle is inserted.  Center the candle plate over the candlestick, press and firmly hold in place for a couple minutes.  Let dry over night.