Beer Braised Chicken Verde
Beer Braised Chicken Verde, perfect as a main dish, served as taco, burrito or quesadilla filling.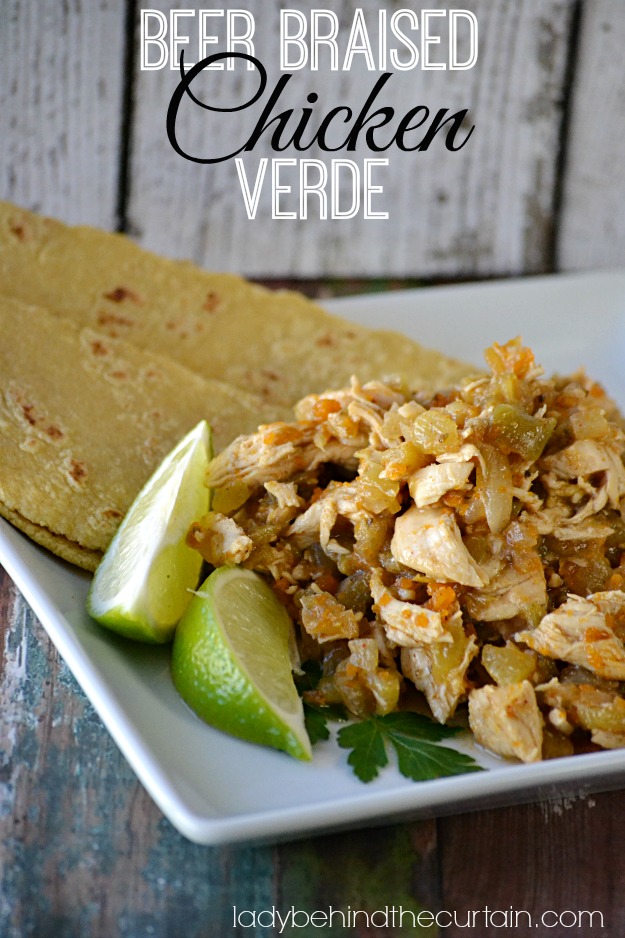 This Beer Braised Chicken Verde is a recipe you have got to try!
DOUBLE the recipe and freeze half.  For those busy nights when you want something delicious but don't have the time to make it.
Juicy, easy to make and full of flavor.  Sounds like  a good meal!
Create your own Recipe Box and save your favorite Lady Behind The Curtain recipes.  Make a Meal Plan with your favorite recipes and ZipList will automatically add the ingredients to a Shopping List.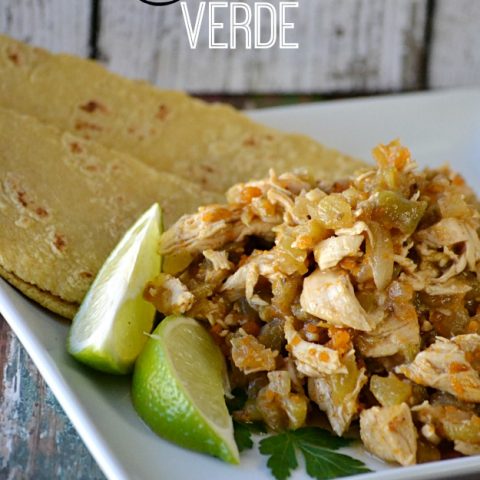 Beer Braised Chicken Verde
Yield:
Makes 3 Cups of Filling
Ingredients
1 tablespoon vegetable oil
1 cup onion, chopped
5 cloves garlic, minced
1/4 cup butter
1 teaspoon ground cumin
1 teaspoon ground coriander
1 teaspoon chili powder
1 teaspoon oregano
1/2 teaspoon salt
12 ounce bottle Mexican Beer
11 to 12 ounce can tomatillos, drained
2 (4 to 4.5 ounce) cans diced green chile peppers
1 1/2 pounds chicken breasts tenderloins
Instructions
In a 4 quart dutch oven, heat oil.
Add onion and garlic, saute stirring until the onions are translucent (about 3 minutes)
Add butter, cumin, coriander, chili powder, oregano, and salt.
Cook and stir until butter melts.
Add beer, tomatillos, and chile peppers.
Bring to a boil and add chicken.
Simmer covered 15 minutes or until chicken is no longer pink.
Remove the chicken from the cooking liquid.
Gently boil the cooking liquid, uncovered for about 10 minutes or until thickened, stirring occasionally.
Shred or cut chicken into bite size pieces.
Add chicken back into the thickened cooking liquid to keep it moist.