This Mushroom Meatloaf is wonderful!  If you love mushrooms as much as I do then you are going to love all the wonderful mushroom flavor this meatloaf has to offer.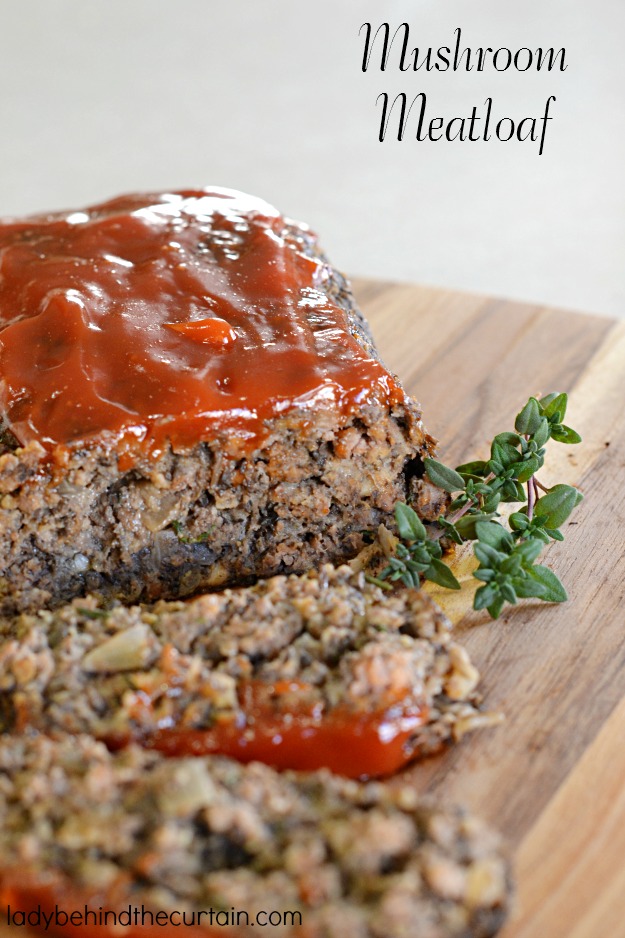 Make a classic dish and cut the calories by substituting mushrooms for ground beef.  The mushrooms not only offer a great earthy flavor but they also keep the meatloaf moist and the ketchup topping is perfect!  I made this for me on Monday and had it all week for lunch.  It was awesome!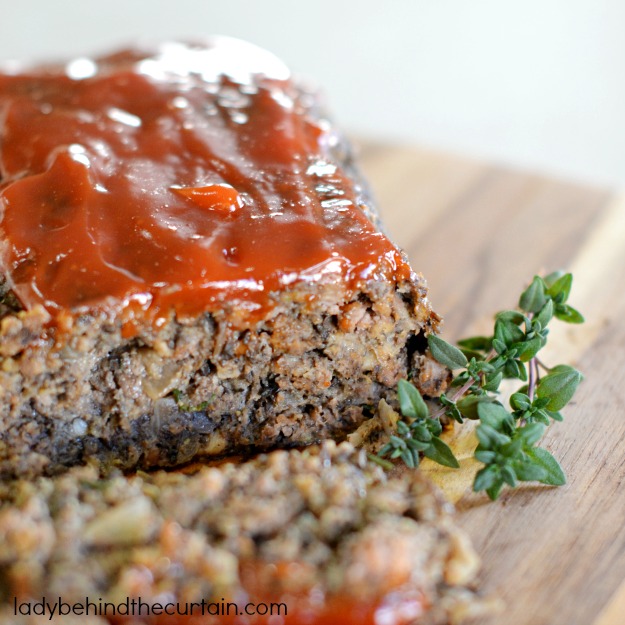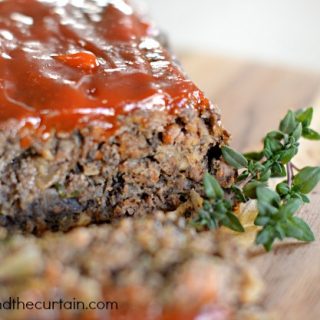 Mushroom Meatloaf
Total Time:
1 hour
5 minutes
Ingredients
1 pound cremini mushrooms
1 tablespoon olive oil
1 1/4 cups, onion, finely chopped
6 garlic cloves, minced
2 tablespoons white wine (optional)
2 teaspoons fresh thyme, chopped
1/2 cup panko breadcrumbs
1 teaspoon salt
1/2 teaspoon black pepper
8 ounces ground sirloin (90%)
1 large egg, lightly beaten
1/4 cup ketchup, divided
Instructions
Preheat oven to 375 degrees.
Line a baking sheet with foil.
Add mushrooms to a food processor in TWO batches; process until minced. NOTE: If you don't have a food processor you can chop them by hand, it just takes a little more time.
Heat a large skillet with oil; add the onion; saute 3 minutes; add garlic and mushrooms; cook 7 minutes or until all liquid is absorbed and the mushrooms are brown.
Add (optional) wine and stir.
Stir in thyme; cool slightly.
Combine mushroom mixture with panko, salt, pepper, sirloin and egg.
Mix well until all ingredients are combined TIP: Your hands are the best tools for this job.
Dump mushroom mixture on prepared pan and form into a 7x3-inch free form loaf.
Bake 20 minutes.
Brush on HALF of the ketchup and bake an additional 10 to 15 minutes or until thermometer registers 160 degrees.
Remove from oven and brush with remaining ketchup.
Cut into 8 slices.
Notes
This recipe is from [Lady behind The Curtain|https://www.ladybehindthecurtain.com
MORE MAIN DISH RECIPES

1. CHICKEN PAD THAI  2. MARSALA RISOTTO WITH HERBED SHRIMP  3. MUSHROOM AND PEA FARFALLE