Blushberry Tea Oatmeal Muffins
These Blushberry Tea Oatmeal Muffins have a lot of fruity flavors going on with the addition of the blushberry tea and blackberries.  The perfect muffin for an early morning office meeting.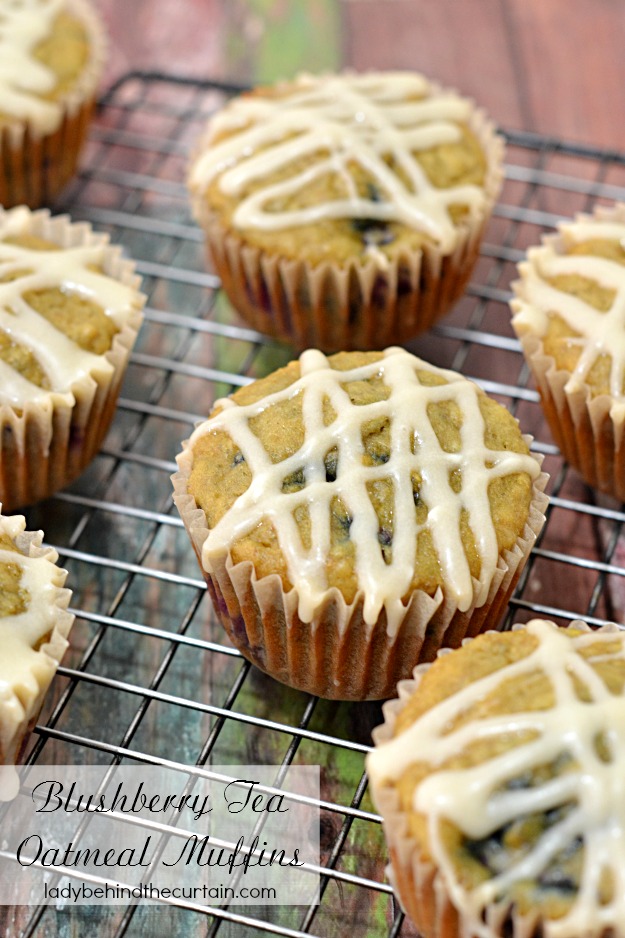 Adding brewed tea to my muffin mixes is one of my favorite ways to add flavor.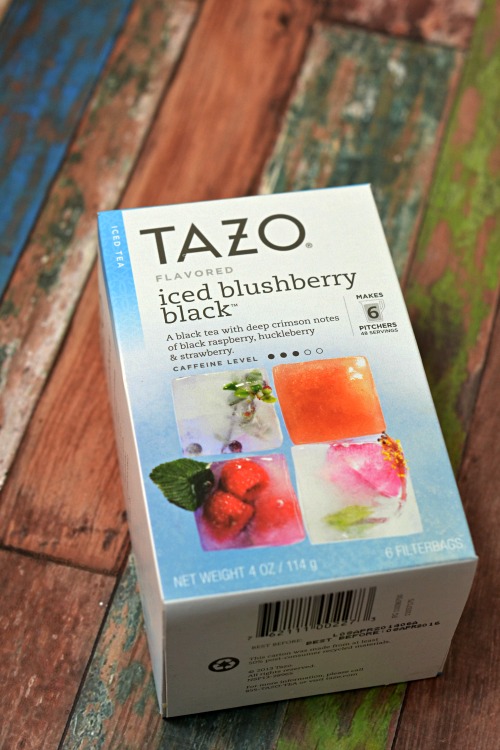 I also added tea to my Cranberry Oatmeal Orange and Spice Tea Muffins and my Vanilla Chai Tea Cupcakes .  One of the awesome things about muffins is they can be made in advance and frozen until ready to use.  If you want to make these Blushberry Tea Oatmeal Muffins during the off season for blackberries you can use frozen.  There's nothing like fresh so when you can I would choose fresh first.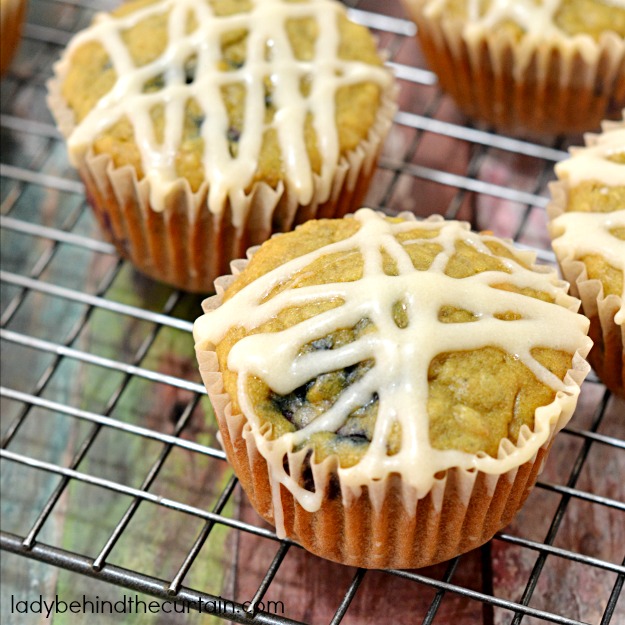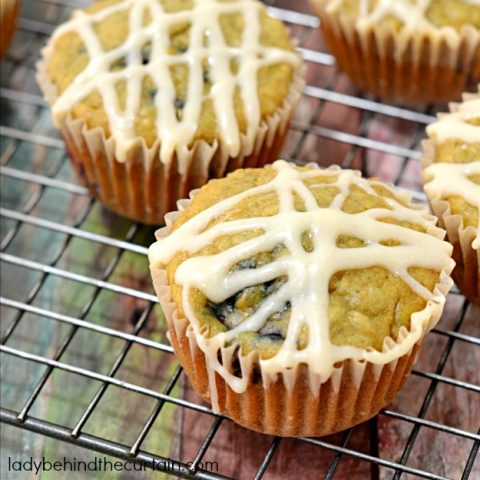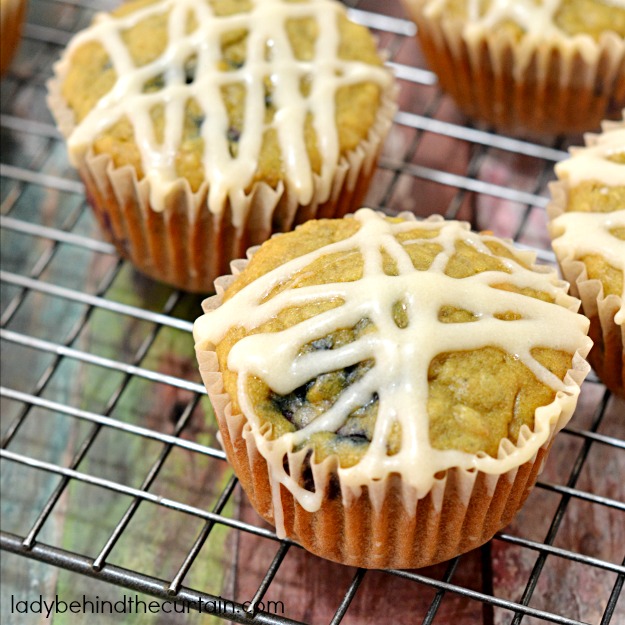 Blushberry Tea Oatmeal Muffins
A delicious muffin with the addition of the blushberry tea and blackberries.
Ingredients
For the Muffins:
2 cups old fashioned oats
1 cup brewed TAZO Blushberry Tea (1 pitcher size bag), divided
1 3/4 cups milk
1 1/2 cups fresh or frozen blackberries, sliced
2/3 cup granulated sugar
2 cups all-purpose flour
4 teaspoons baking powder
1 teaspoon baking soda
1/4 teaspoon salt
2 large eggs, slightly beaten
1/2 cup vegetable oil
For the Glaze:
3 ounce cream cheese, softened
2 tablespoons butter, softened
1 1/4 cups confectioners' sugar
Instructions
For the Muffins:
Preheat oven to 375 degrees.
Line muffin pans with 24 cupcake liners.
In a medium bowl add the oats, 1/2 cup brewed tea and milk.
Stir to combine and set aside for 20 minutes.
In a large bowl whisk together the sugar, flour, baking powder, baking soda and salt.
Add the eggs and oil to the oatmeal mixture; stir to combine.
Add the oatmeal mixture to the flour mixture; stir until combined.
Fold in berries.
Scoop into prepared muffin pans.
Bake 20 to 25 minutes
Cool on rack.
For the Glaze:
Cream together the cream cheese and butter.
Mix in 4 tablespoons brewed tea.
Blend in the sugar.
Use a large spoon and drizzle over muffins.
MORE MUFFIN RECIPES
1. BANANA NUT MUFFINS  2. PUMPKIN LATTE MUFFINS  3. BLUEBERRY BRAN MUFFINS