Peanut Butter Oatmeal Monster Cookies
A delicious cookie that is filled with all your favorites! Creamy peanut butter, chocolate chips and M&M's to name a few. These Peanut Butter Oatmeal Monster Cookies can be used in so many ways. Bake sales, cookie exchange parties, birthday parties, game day…I could go on and on. Everyone loves a good peanut butter oatmeal cookie….add a few more ingredients and you have a monster of a cookie! So addictive you'll want to make a double batch!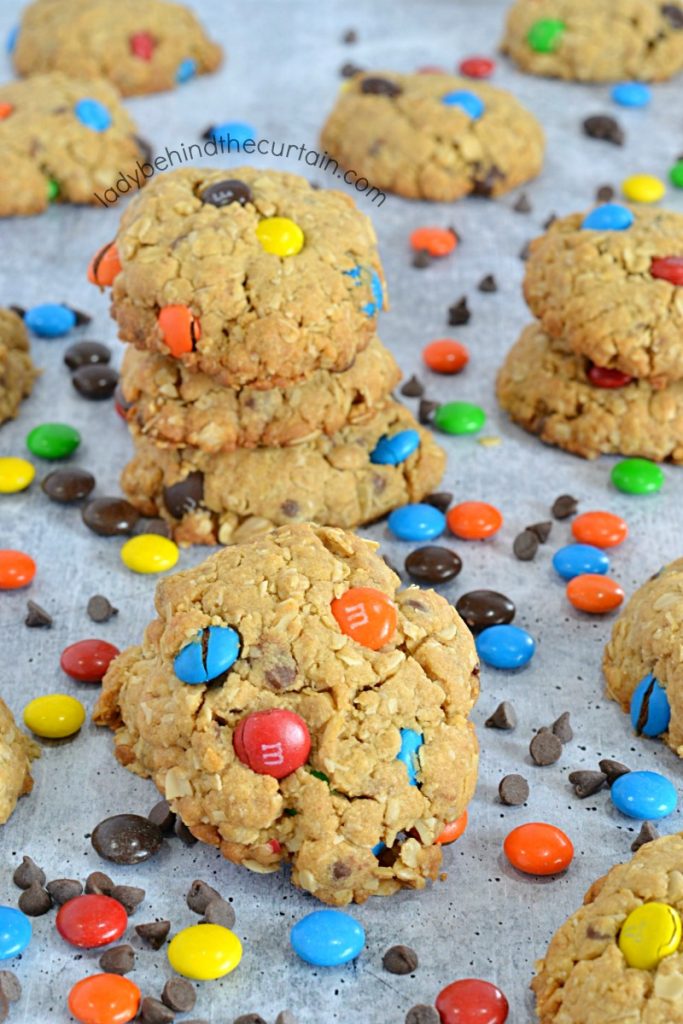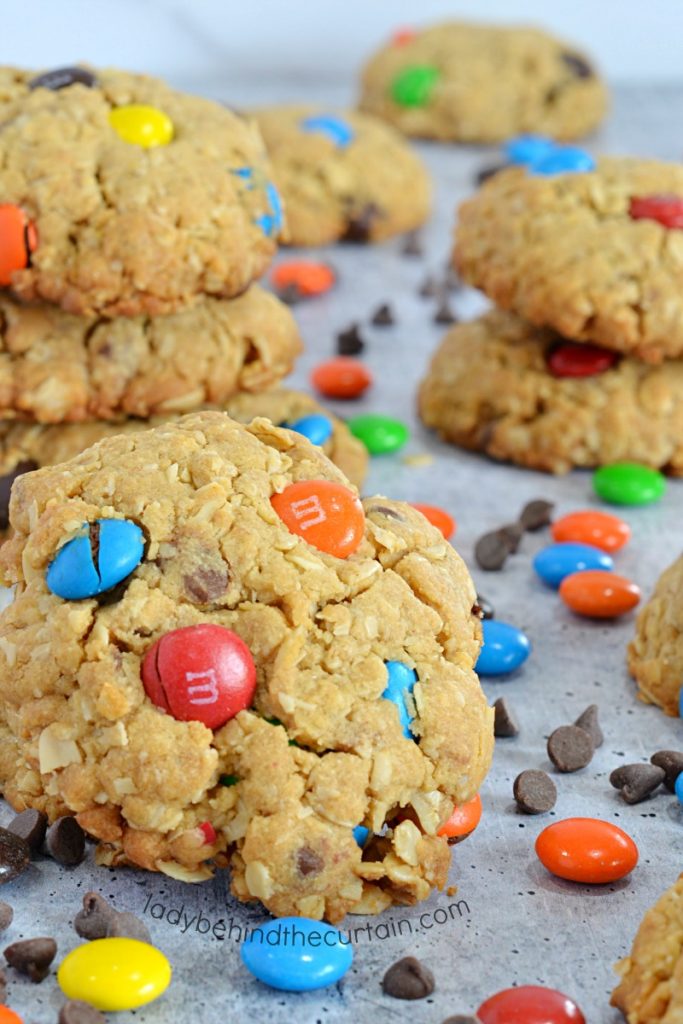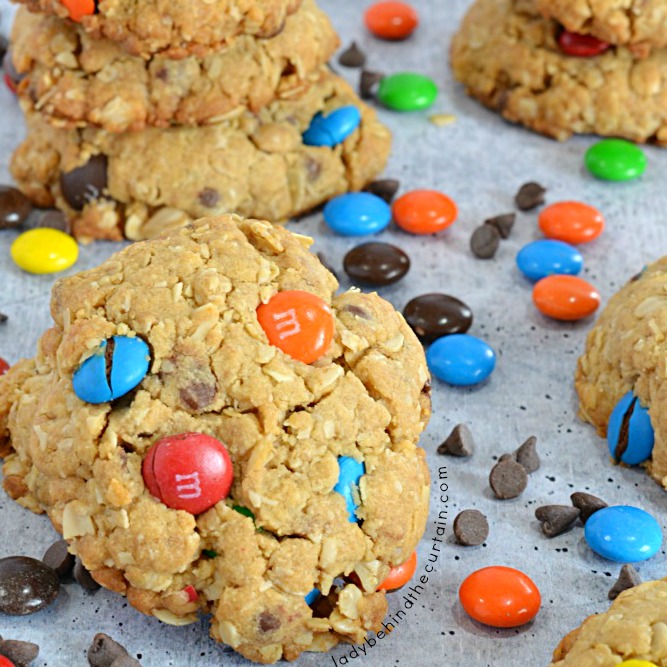 WHY THE NAME MONSTER COOKIE?
It's not about the size…it's more about the monstrous amount of ingredients that goes into the making of a monster cookie. The original recipe even had jam! I think the focus was more about using whatever was in the pantry. But mostly Monster Cookies are made with oats, peanut butter, mini chocolate chips and M&M's.
HOW TO SAFELY FREEZE COOKIE DOUGH
Make cookie dough as directed
Form dough (in this case into a mound, I like using an ice cream scoop)
Place on a cookie sheet lined with parchment paper and freeze until hard
Once hard drop into a labeled freezer safe zip top bag
Place back into the freezer (up to 3 months) until ready to use.
HOW TO BAKE FROZEN COOKIE DOUGH
Grab as many dough balls as you want to bake
Preheat oven as directed from the recipe
Place dough balls on a parchment lined cookie sheet, spread apart
If you allow the dough balls to thaw, bake as directed from the recipe. If you choose to bake the dough balls frozen, you'll have to adjust the baking time to allow for the dough ball to defrost.
HOW TO MAKE SAFE EDIBLE RAW COOKIE DOUGH
STOP buying store bought cookie dough and eating it raw! That's a good way of getting food poisoning. Making your own edible raw cookie is easier then you think and can be added to a variety of desserts. From frostings to cupcake fillings making your own edible raw cookie dough is AHH-MAZING! HERE'S THE SECRET…..Take out the eggs, baking soda and baking powder in your favorite cookie dough recipe and you've got EDIBLE RAW COOKIE DOUGH!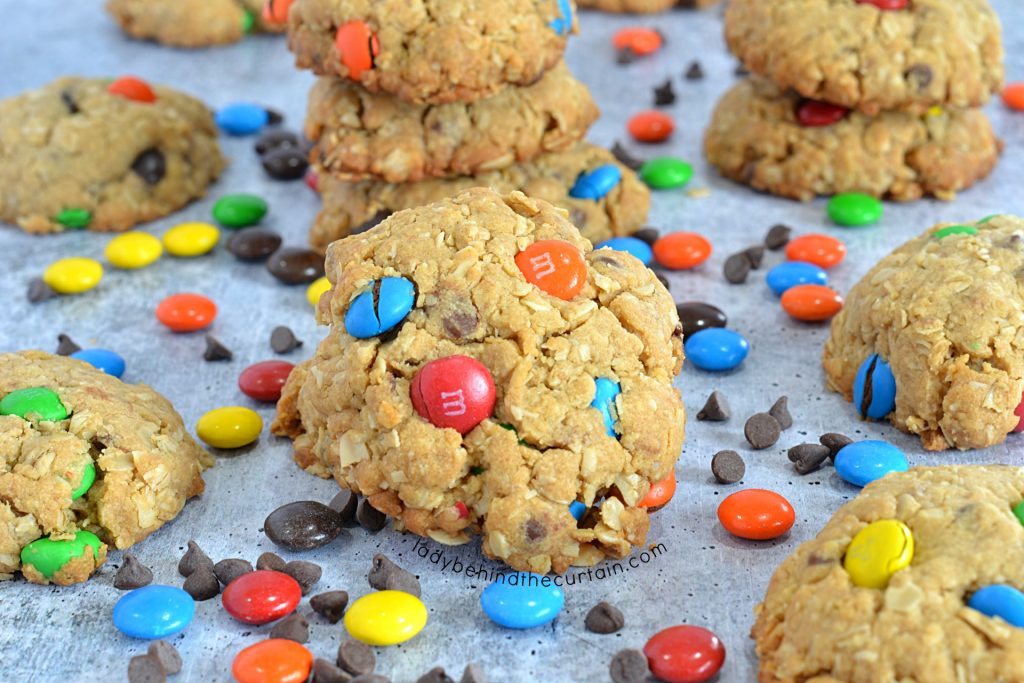 MORE COOKIE RECIPES
NEVER MISS A POST