Sparkling Triple Berry Slush Punch
Sparkling Triple Berry Slush Punch is a delicious punch that is also a slushy. This refreshing sparkling slush drink is perfect for those hot summer celebrations. Made with blueberries, raspberries and blackberries this is my version of a razzleberry punch. GREAT NEWS! If you pack it up right this Sparkling Triple Berry Slush Punch will stay slushy for hours! Scroll to see how!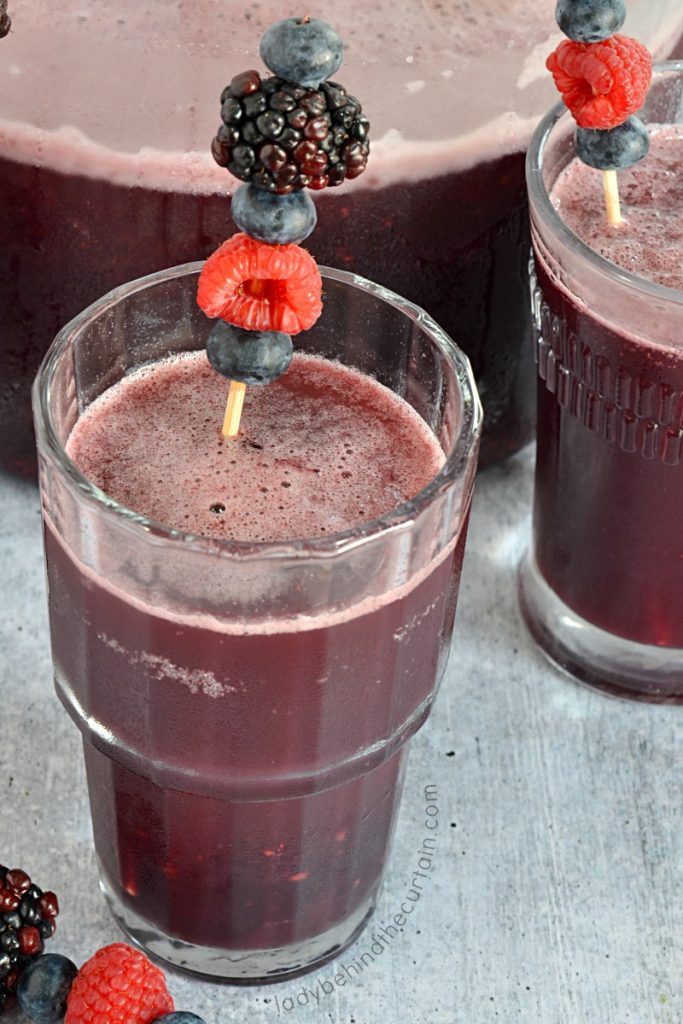 TRY THIS!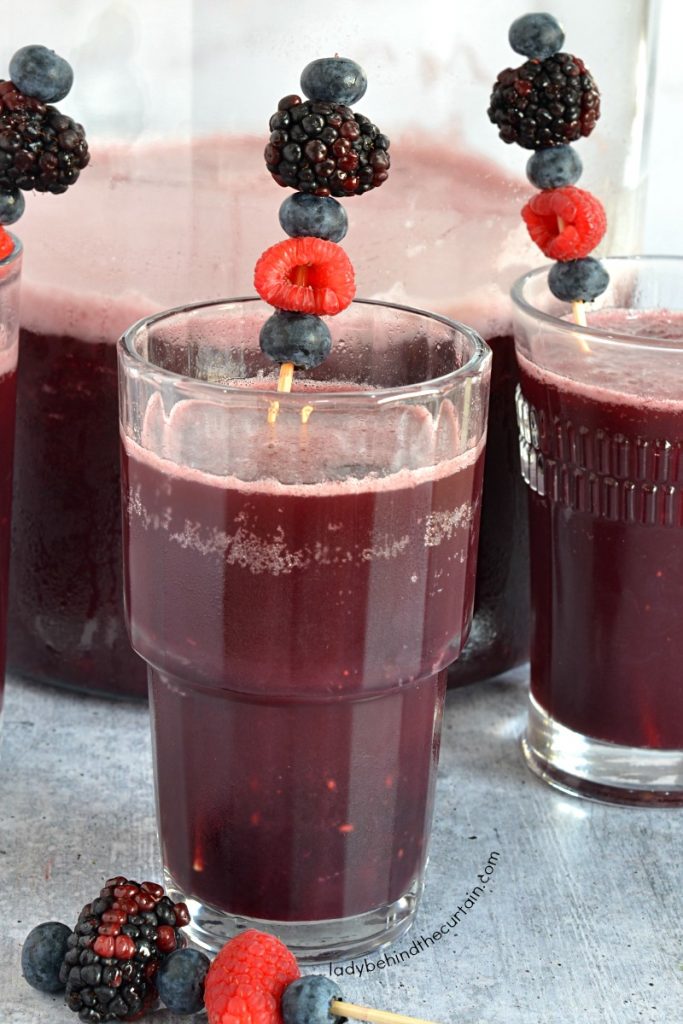 HERE'S HOW I DO IT
After letting the frozen berry mixture sit out for an hour, I empty the containers of frozen punch into a large container (I use glass) and using a large serving spoon I break up the slush as best I can. Then I pour the gingerale over the broken up mixture. The bubbles from the gingerale with help break up the mixture. To keep the punch in a slush form for several hours I keep the punch inside or you can try my idea of using the styrofoam ice chest (see above).
I love this recipe so much I have FOUR different flavors not counting this Sparkling Triple Berry Slush Punch. Click here for the recipes—->>>>SPARKLING BLUEBERRY SLUSH PUNCH, SPARKLING PINEAPPLE SLUSH PUNCH, SPARKLING PEACH SLUSH PUNCH and SPARKLING PRICKLY PEAR CACTUS SLUSH PUNCH.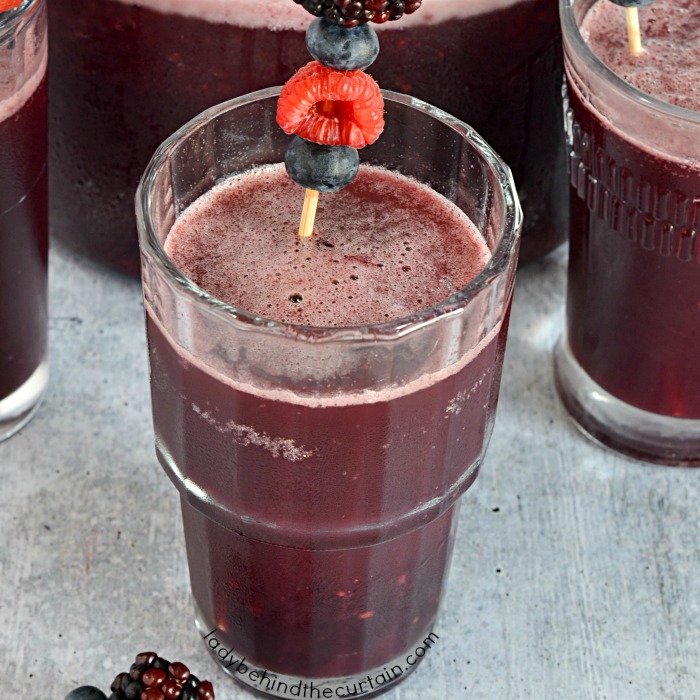 MORE PUNCH RECIPES
NEVER MISS A POST
Salad recipes to go with your summer celebration. MACARONI SALAD and CHERRY TOMATO COUSCOUS SALAD.