Old Fashioned Caramel Apples
Old Fashioned Caramel Apples
|  When I was growing up it was normal to get homemade candies in your trick or treat bag.  Like popcorn balls and caramel apples.  No descent Halloween party would of been without a tray of homemade caramel apples!  Bring back the good old days with these easy to make delicious caramel apples!  Perfect for a Fall themed party, Fall Festival Birthday Party and definitely Halloween!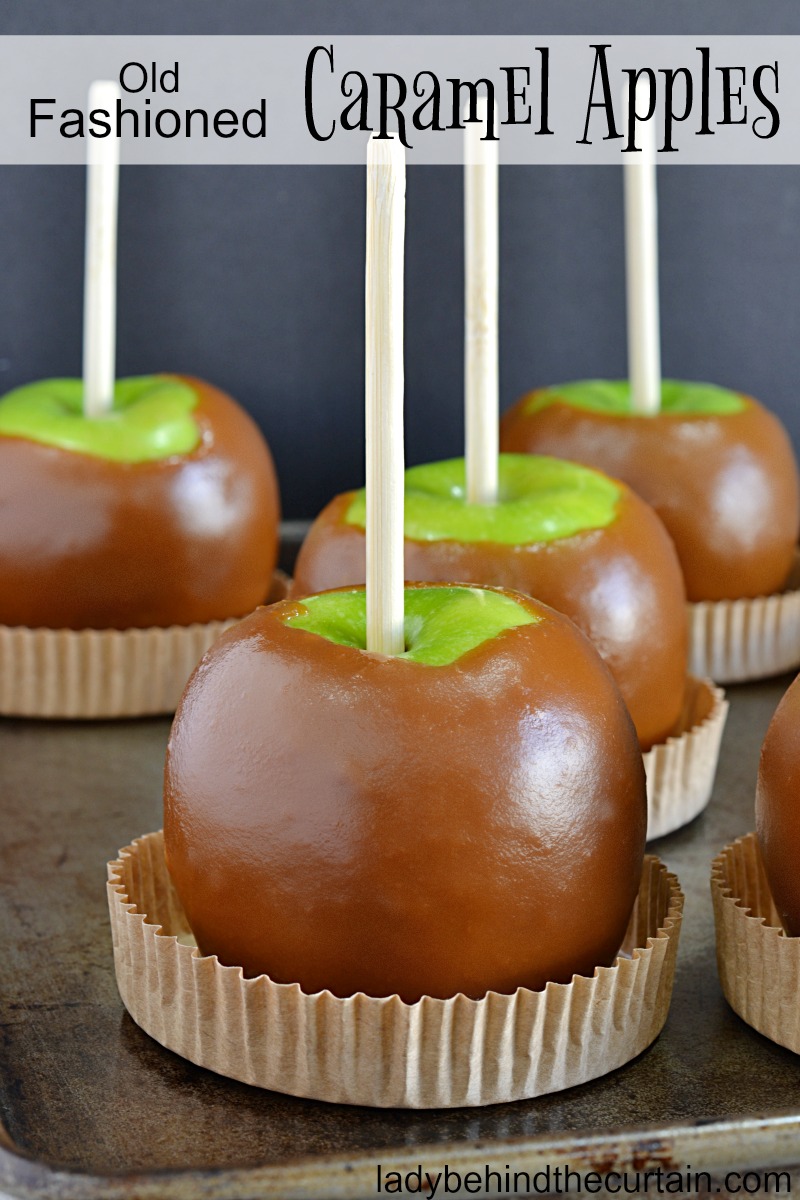 I love the deep rich caramel flavor these apples offer.  With ingredients like dark corn syrup, maple syrup and molasses your know you're getting the best caramel apple recipe.  When making caramel apples I always use Granny Smith.  There's something about the sourness of the apple paired the sweetness of the caramel that creates a magical combo!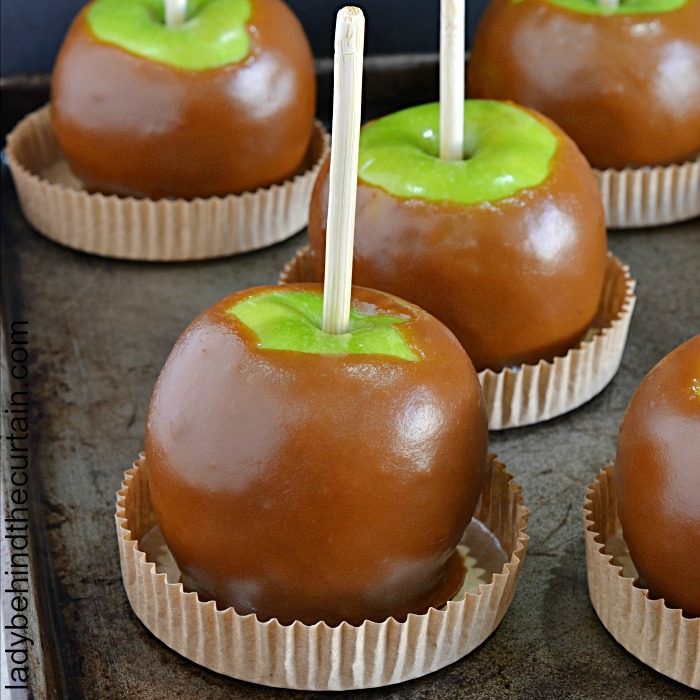 I'm sure you've seen the out of control decorated caramel apples you can get from the candy store in the mall.  Well, those are far too expensive.  Now you can create your own personalized colossal caramel apple!  Dip your apple in this delicious caramel and then dip it in your favorite coating.  Talk about being the talk of the party…..yep, you guessed it.  That's going to be you!
Caramel Apples also make the perfect party favor.  Packing them up is easy when you use Caramel Apple Boxes from Oriental Trading.  Oriental Trading is the place to go for all your Birthday Party Supplies!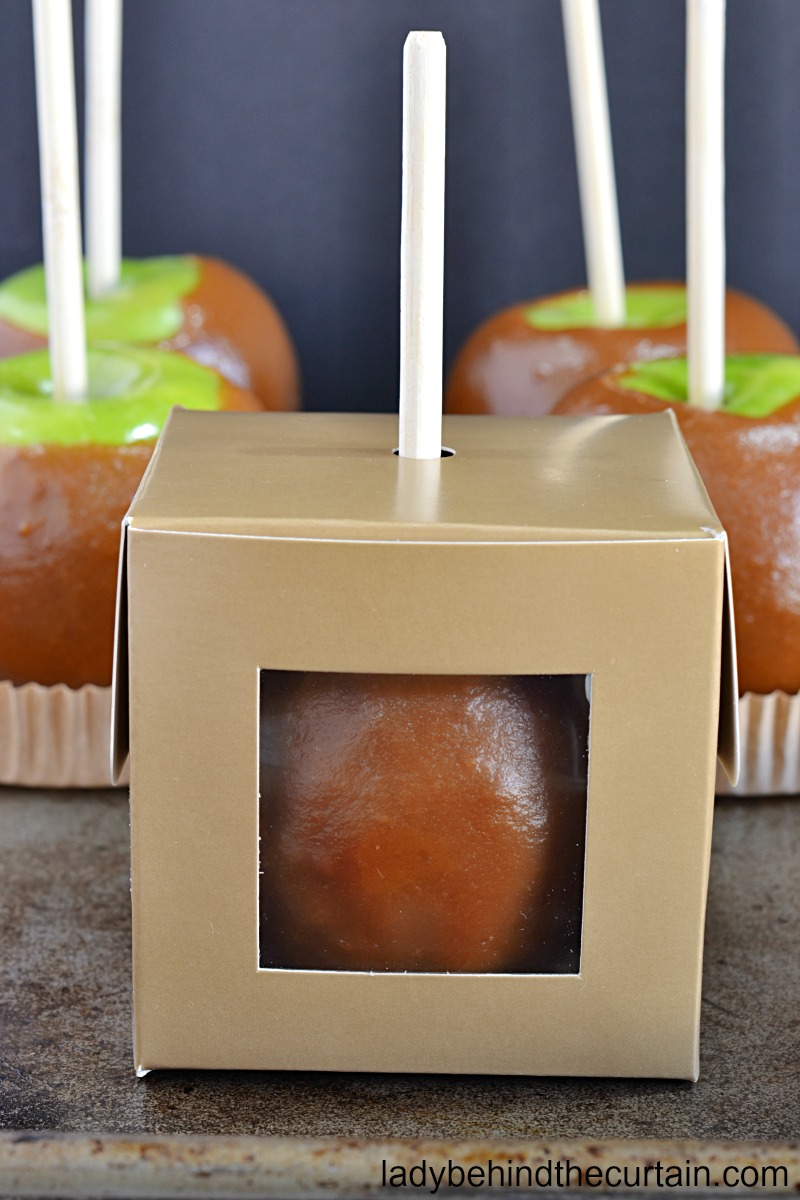 Old Fashioned Caramel Apples
Yield:
8 to 10 small apples
Ingredients
8 to 10 small green apples
8 to 10 popsicle sticks or candy apple sticks
2 1/4 cups light brown sugar, packed
3/4 cup unsalted butter, cubed
1 (14 ounce) can sweetened condensed milk
3/4 cup dark corn syrup
1/2 cup maple syrup
1 1/2 teaspoons molasses
dash of salt
1/2 teaspoon vanilla extract
Instructions
Wash and dry apples; remove stems.  Insert sticks into apples.  Place on a parchment lined baking sheet.  In a large heavy saucepan, combine the brown sugar, butter, milk, corn syrup, maple syrup, molasses and salt.  Stir with a wooden spoon over medium-low heat until sugar dissolves.  Bring to a boil, stirring constantly, until a candy thermometer reads 248° (firm-ball stage). While caramel is coming up to temperature prepare the ice water.  In a medium bowl add cold water and ice.  Remove from the heat; stir in vanilla.  Dip apples, one at a time, into caramel and then into an ice-water bath (remove ice cubes) for 1-2 seconds to set caramel.  Place back on the parchment lined baking sheet until completely cool.  Store in an air tight container (air and humidity is caramels enemy).
Nutrition Information
Amount Per Serving
Calories

0
Total Fat

0g
Saturated Fat

0g
Cholesterol

0mg
Sodium

0mg
Fiber

0g
Sugar

0g
Protein

0g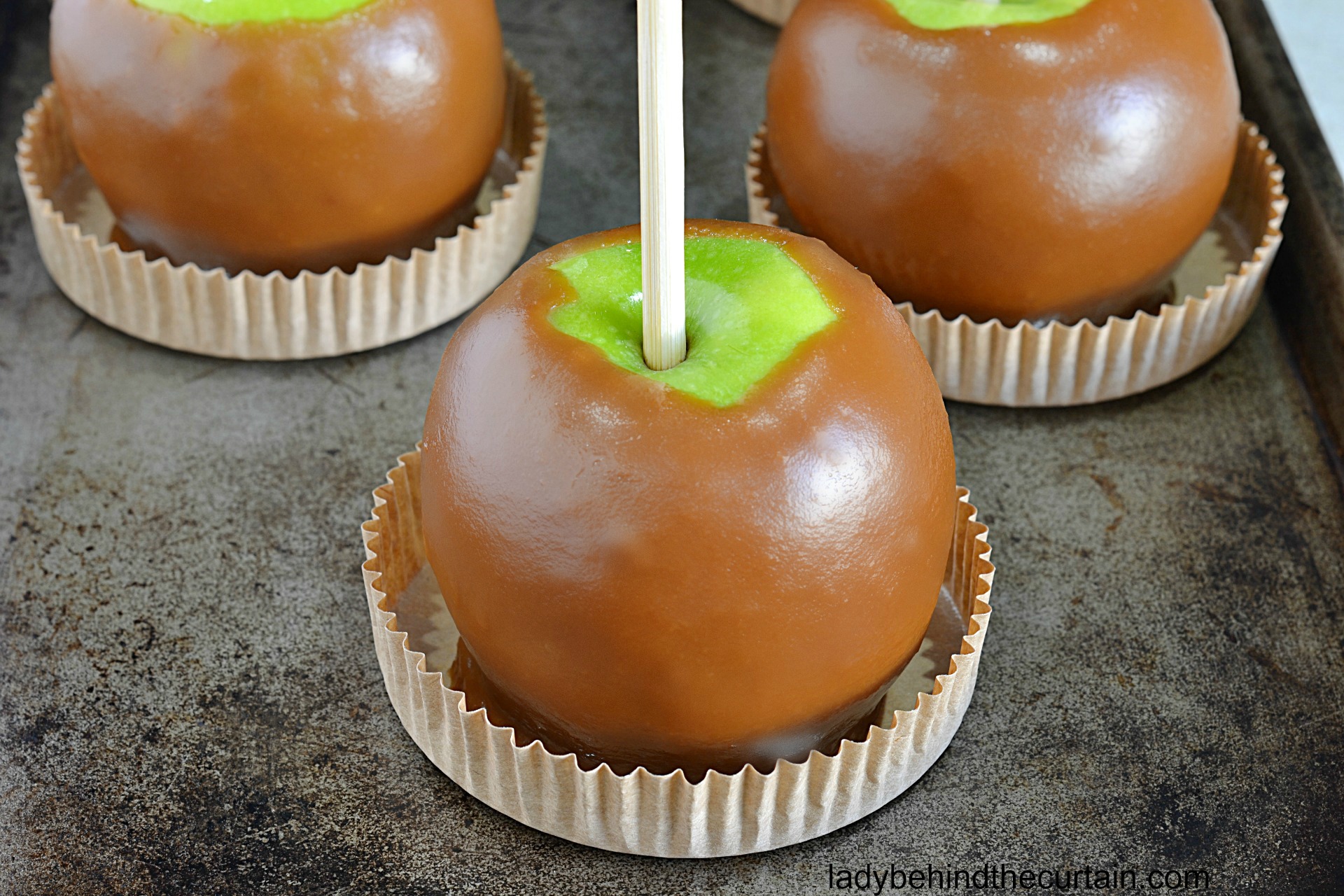 MORE PARTY TREATS
MARSHMALLOW FILLED ICE CREAM CONES  2. FRUITY CANDY POPCORN  3. UNICORN PRETZELS
NEVER MISS A POST!
Sign up for my newsletter (two per month) and receive my recipes in your inbox. Easy to see anytime and saved for safe keeping. Click Here and sign up today! —->>>>CURTAIN CALL NEWSLETTER