Cinnamon Chocolate Cream Cheese Frosting
This Cinnamon Chocolate Cream Cheese Frosting is not only light and fluffy but also has the added bonus of the delicious flavor of cinnamon. Perfect for any celebration, this Cinnamon Chocolate Cream Cheese Frosting adds a little something special to your cakes or cupcakes. For lots of flavor, add a swirl of frosting to pumpkin cupcakes. Pumpkin and chocolate were made to go together and would fit in perfectly to a Fiesta Party! Scroll down for helpful tips on how to make your frosting ahead of time, a fluffy frosting and a white frosting.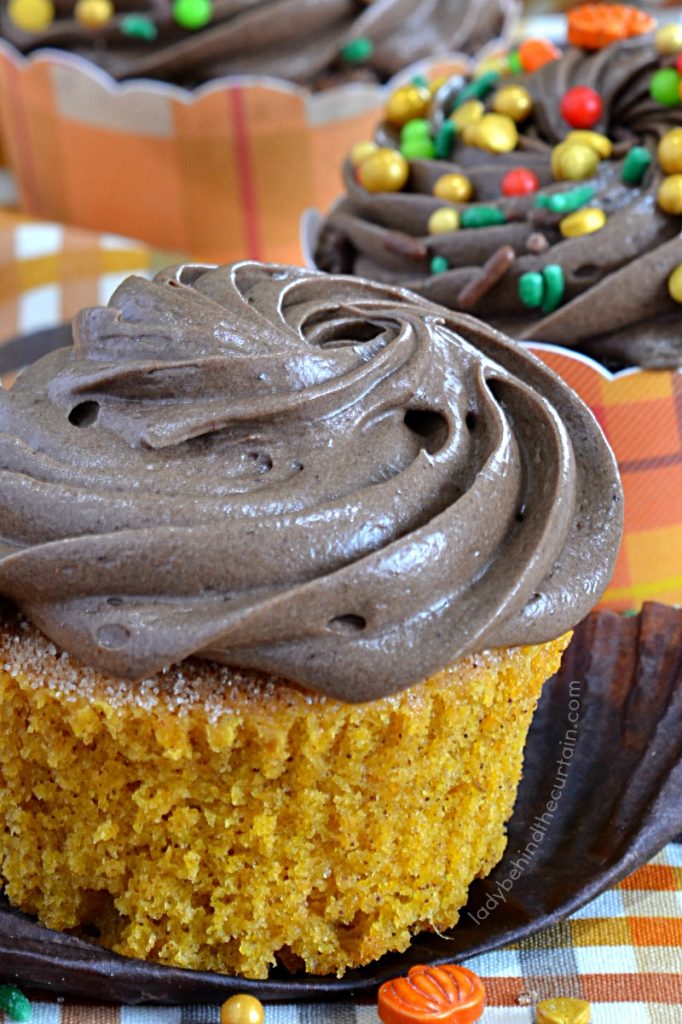 HOW TO STORE FROSTING
Frostings that are made with shortening can be stored at room temperature in an air tight container on the counter up to 2 weeks. Frostings with butter and milk should be stored in the refrigerator with an air tight lid up to 2 weeks or freezer up to 3 months.
TIPS FOR A LIGHT AND FLUFFY FROSTING
Good ingredients "real" butter not margarine
Room temperature ingredients
Be patient…you'll need to whip the frosting at least 3 to 5 minutes (sometimes I do this step twice). This will allow air to incorporate into the butter and create the lightness you want.
That's it! It's really not as hard as you might think.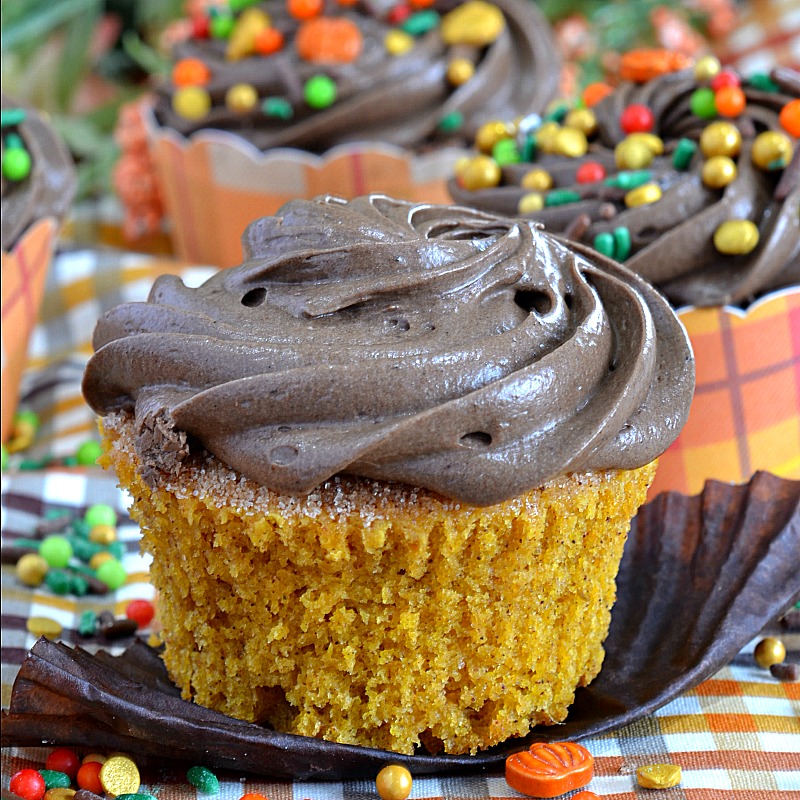 HOW TO MAKE A WHITE FROSTING FROM YELLOW BUTTER
Even though this information doesn't apply to this frosting recipe. I thought I would add it anyway because it's still helpful for other frostings. These techniques will not lead to an ultra white frosting but there will be no yellow. There is not food dye added and real butter is used.
Use cheap butter. The expensive butters have a deeper yellow color then the cheaper butters.
Whip it….whip it good! Whip your buttercream 3 to 5 minutes. This not only allows air to enter your buttercream but also whitens the butter.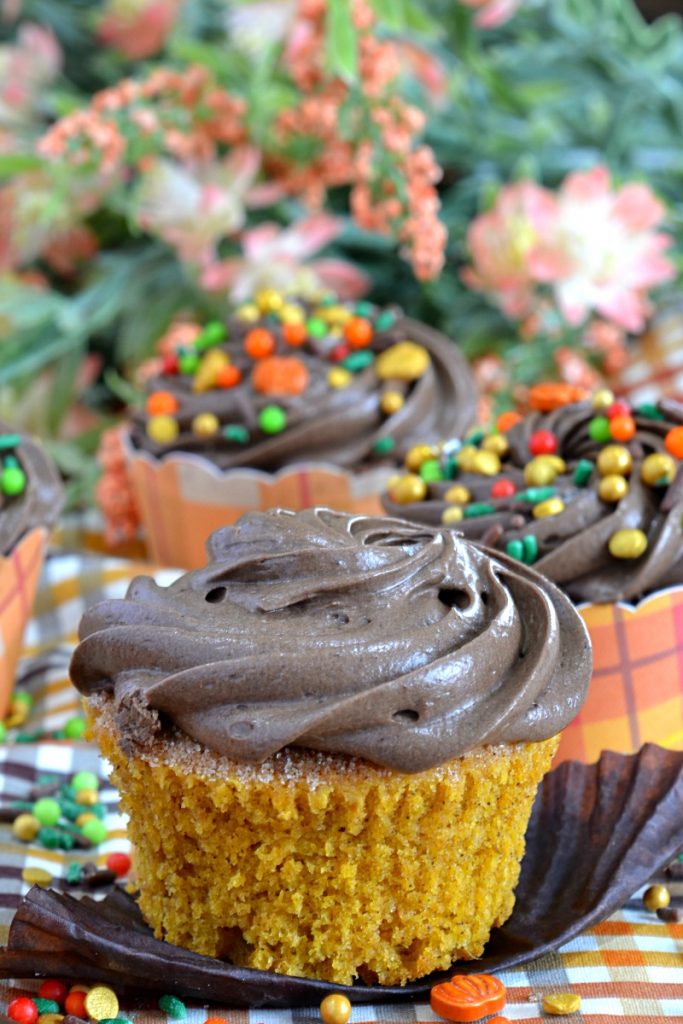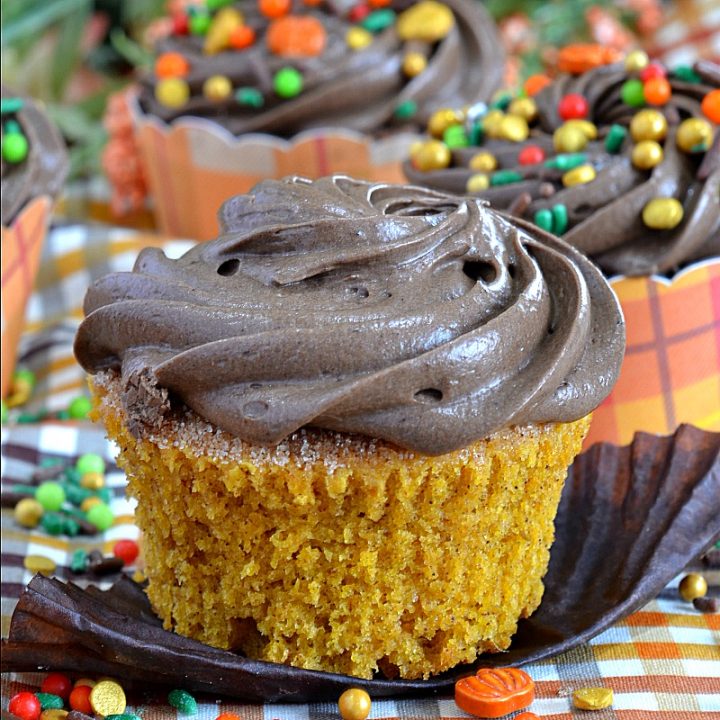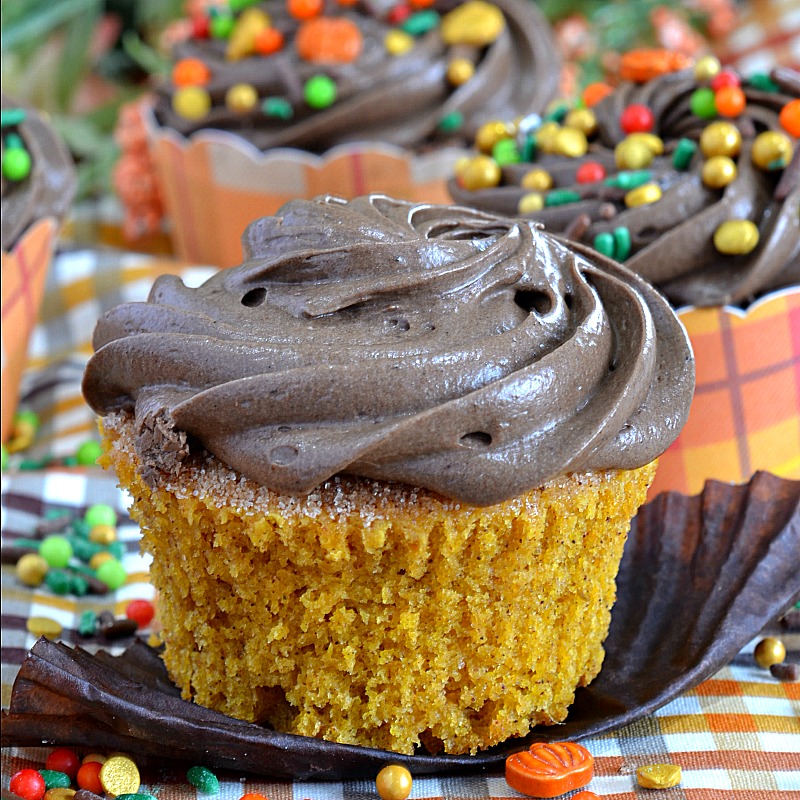 Cinnamon Chocolate Cream Cheese Frosting
Yield:
Makes enough to frost 24 cupcakes or a 2 layer cake
Add a hint of spice to this frosting with cinnamon!
Ingredients
½ cup unsalted butter, softened
1 (8 ounce) cream cheese, softened
½ teaspoon vanilla extract
1 teaspoon ground cinnamon
½ cup unsweetened cocoa
5 cups powdered sugar
5-6 tablespoons milk
Instructions
In a medium mixing bowl, beat butter and cream cheese until light and fluffy (about 3 minutes) Add the vanilla, cinnamon and cocoa. Mix to combine. Add the powdered sugar 1 cup at a time until all is incorporated. With mixer on medium high whip frosting 3 to 5 minutes or until light and fluffy and air has been incorporated. Add milk as needed only 1 tablespoon at a time.
MORE CREAM CHEESE FROSTING RECIPES

NEVER MISS A POST
Cupcake recipes you might like to go with this Cinnamon Chocolate Cream Cheese Frosting. PUMPKIN CUPCAKES and CHOCOLATE CUPCAKES.